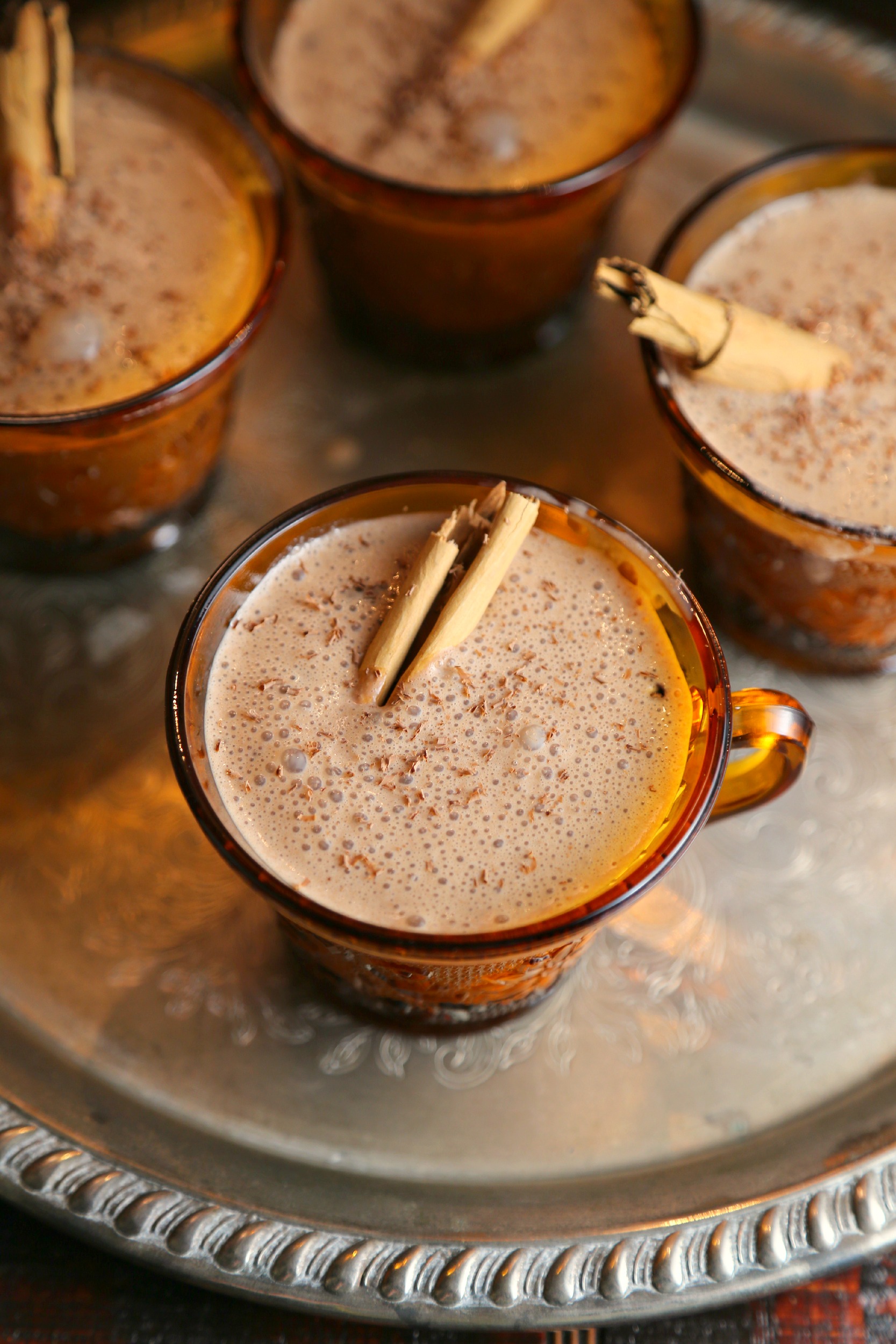 Chocolate Rompope – Mexican Eggnog
It never feels quite like Christmas until we have our first sip of rompope. The second recipe in my punch bowl series is creamy, spiked Mexican eggnog that is served in Mexico during the holidays. Not necessarily a punch, but definitely a Christmas must-have rompope is the Mexican version of eggnog, spiked with rum or brandy. Rompope originated in Puebla, Mexico in the 1600's at the Convento de Santa Clara. The nuns would prepare rompope to welcome guests to the convent. It quickly became popular and the nuns began to bottle rompope to raise funds for the convent.
The love for rompope quickly spread throughout Mexico with each region creating new variations – chocolate, vanilla, pine nuts, almond or cinnamon.
Today I want to share with the chocolate rompope. A few ounces of grated Mexican chocolate added to the original recipe results in a rich, silky rompope that taste of pure holiday cheer. Find the original recipe here.
¡Salud!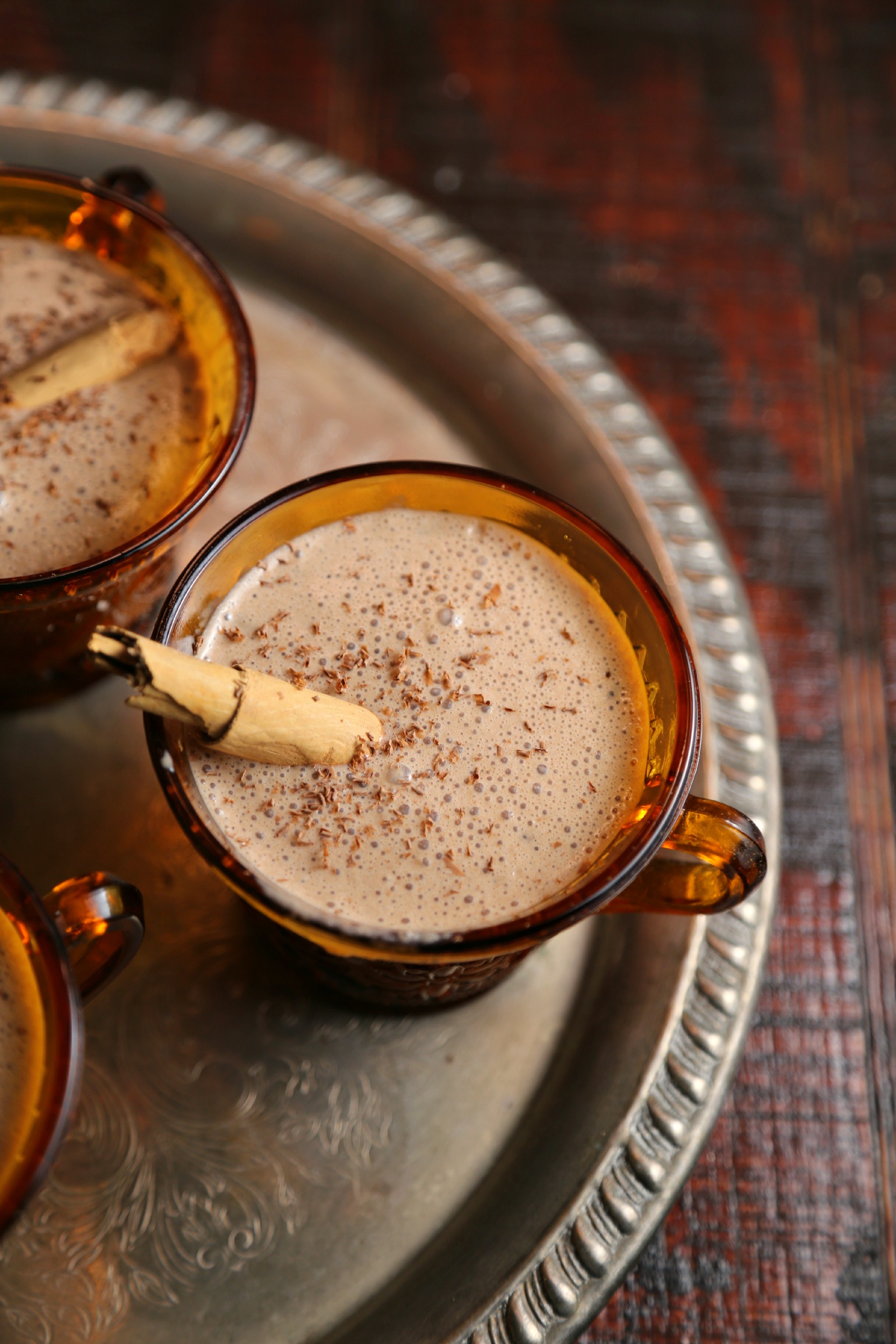 Love Rompope? Here a few more recipes featuring Rompope.
Christmas Cookies with Rompope Frosting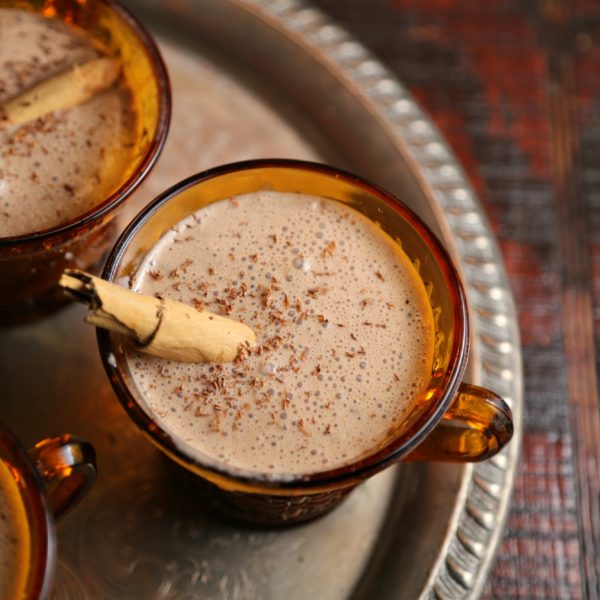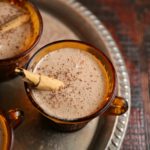 Chocolate Rompope – Mexican Eggnog
Ingredients
1

quart

milk

1

cup

sugar

Pinch

of baking soda

1

cinnamon stick

8

egg yolks

8

ounces

grated Mexican chocolate

abuelita or Ibbara

1

teaspoon

vanilla

1

cup

rum or brandy
Instructions
In saucepan combine milk, sugar, baking soda and cinnamon stick and bring to a boil over medium-high heat. Once it mixture reaches a boil, reduce heat and cook for 20 minutes at a soft oil; it will reduce about 3 cups. In a heatproof bowl whisk together eggs, then slowly pour in 1 cup of hot milk mixture, whisking continuously. Return the egg mixture to the saucepan and continue to cook over low heat, stirring often until the mixture has thickened slightly, about 7 minutes. Remove from the heat, whisk in grated chocolate and vanilla until smooth and immediately pour rompope into a heat proof bowl placed in an ice bath to chill. Discard the cinnamon stick and whisk in rum or brandy. Once mixture has cooled completely, place in fridge to chill completely. Serve chilled garnished with grated chocolate.