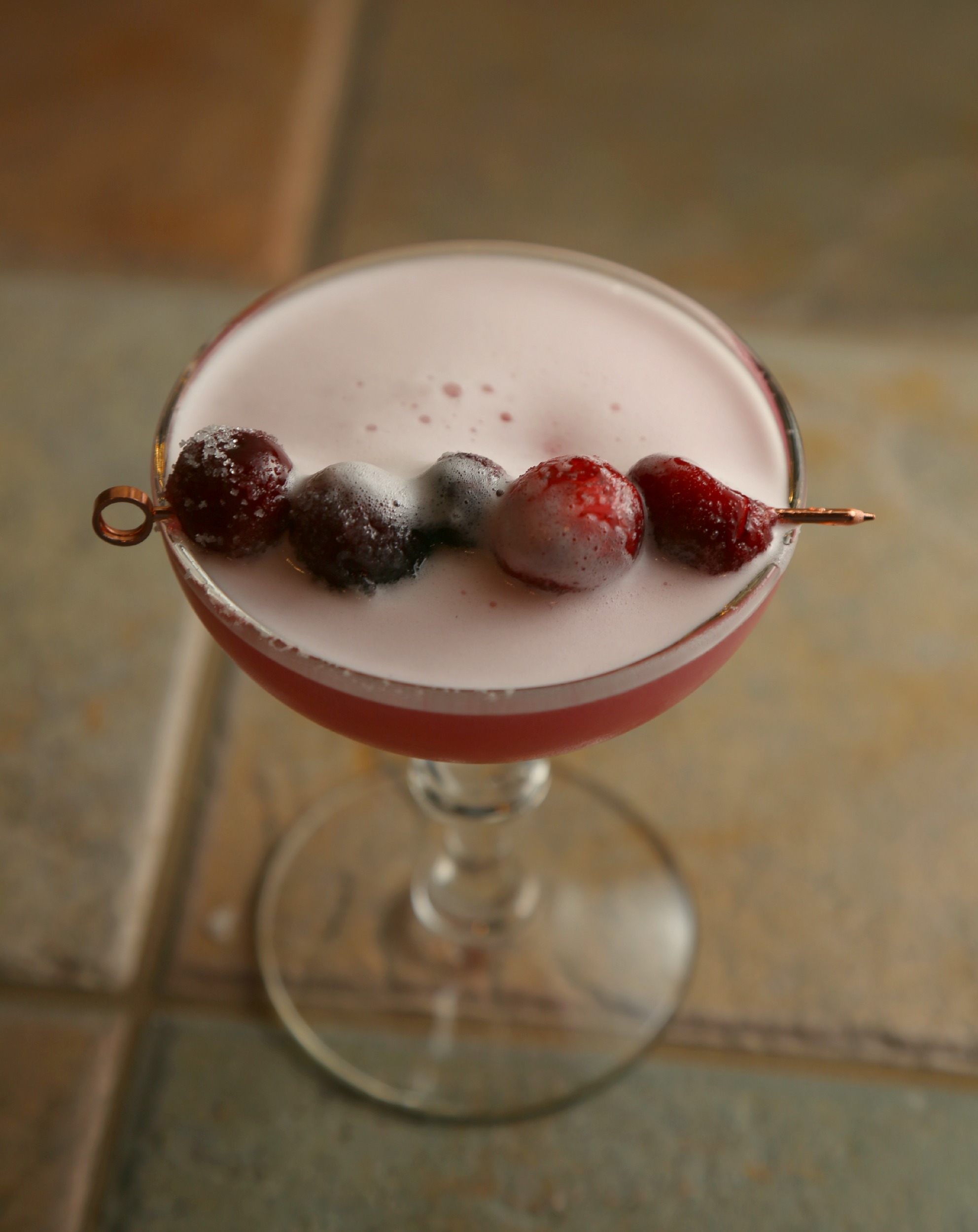 Cranberry Pisco Sour
Oh pisco! Oh pisco cranberry sours How I adore you!
When developing the recipes for my cocktail book, Latin Twist, I began playing with pisco, and boy was I smitten at first sip.
Pisco, which hails from Peru, is a mixable white spirit that is made from a blend of eight grape varieties. With strong notes of citrus and peach, pisco is the National spirit of Peru and the base of Peru's beloved pisco sour.   
I made this cranberry pisco sour at a cocktail class I recently taught along with the cranberry Chilcano.
The theme of the evening was cranberries and I was particularly excited to share this cocktail with the attendees, as I knew they would love it, plus it is simply gorgeous.
Dead on with presentation –I highly recommend you serve this at your next cocktail party, since ohh and ahhs are sure to follow. And don't forget to garnish your cocktail with the sugared cranberries recipe I shared earlier.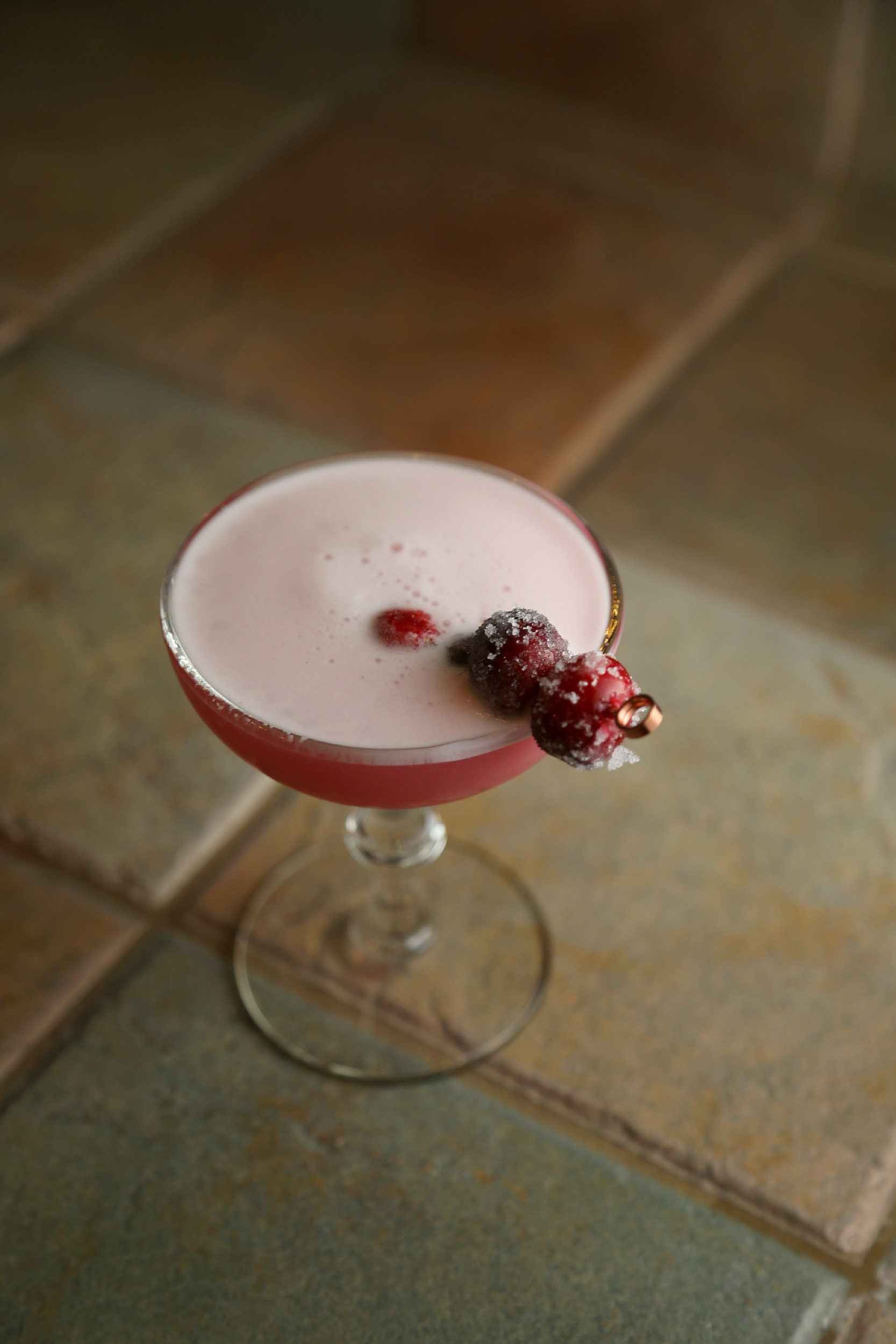 When I asked the attendees if anyone had every tried a pisco sour, I was surprised to find out that only one had ever tried the pisco sour – – oh goodness, they were in for a treat!  
As I passed around the ingredients to make this cocktail, their eyes sparkled with excitement – that is, until I passed them the egg whites.  I assured them that they would love the addition of the egg whites as it provides that silky, creamy quality that a pisco in known for.  They were game, yay!  Now let's get shaking.   
The cocktail derives its name from the town of Pisco, located on the coast of Peru, with sour referencing the addition of lime juice along with simple syrup, egg white – shaken until foamy and topped with a few dashes of bitters.
Keeping with the holiday theme of cranberries, I replace the simple syrup with a simple cranberry puree, which is also used to make my earlier cranberry chilcano recipe.
Click here for the cranberry puree recipe.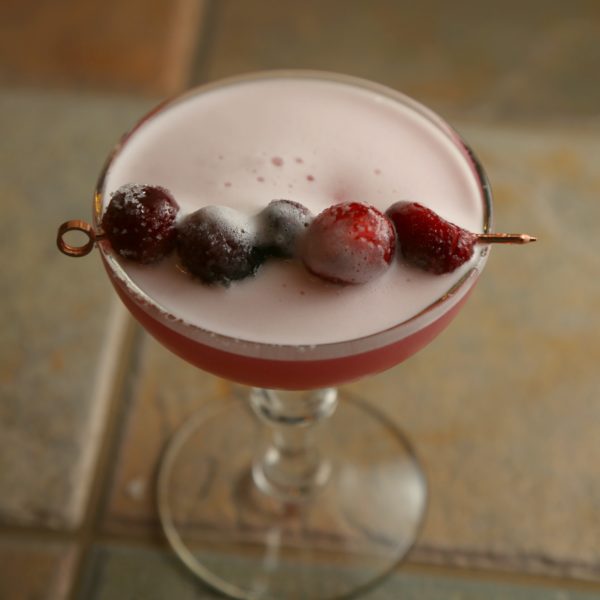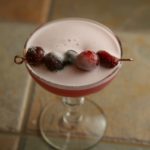 Cranberry Pisco Sour
Ingredients
2

ounces

pisco

1

ounce

fresh lime juice

1

ounce

cranberry puree

1

egg white

Angostura bitters

optional
Instructions
To a cocktail shaker filled with ice add pisco, fresh lime juice, cranberry puree and egg white. Shake vigorously for 2 minutes. Strain into a glass and add 2-3 dashed of bitters (optional)