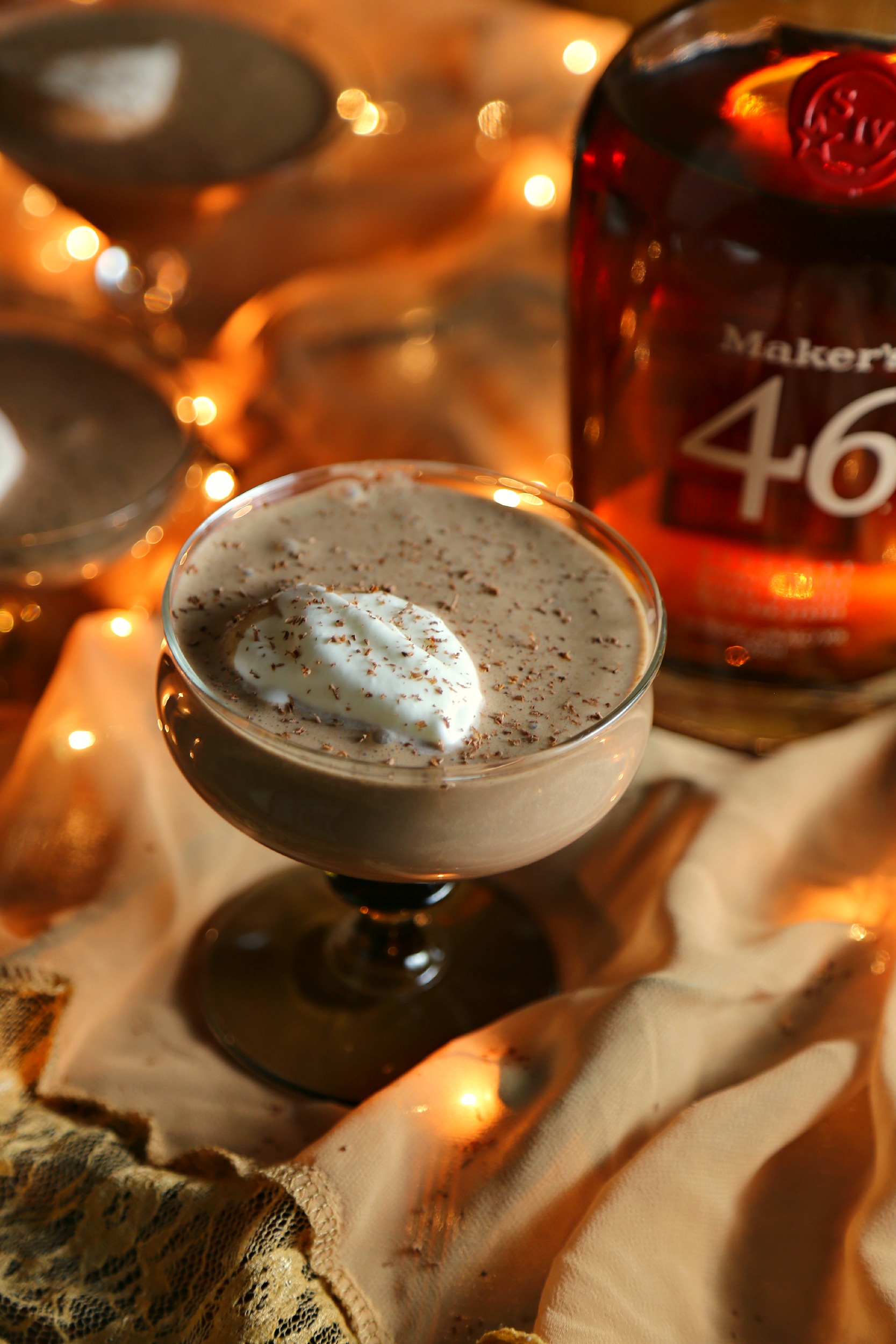 Mexican Chocolate Eggnog with Bourbon Whipped Cream
Calling all eggnog fanatics! 'Tis the season for cups of rich, creamy, dreamy eggnog!
I have to ask.
What's your favorite way to enjoy eggnog?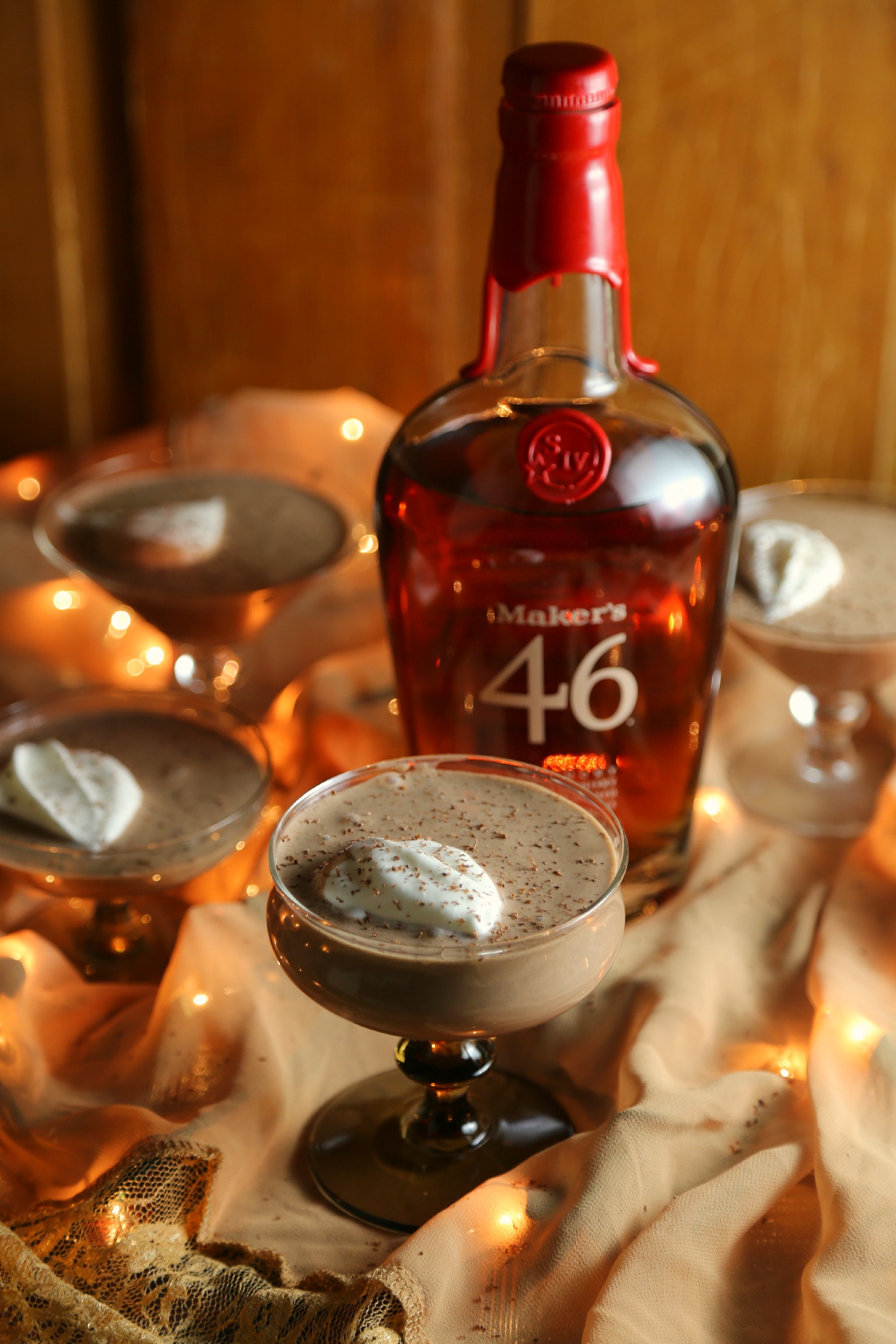 I like to kick mine up a notch by whipping up a chocolate version. When Maker's Mark asked me to create a Get Cozy Cocktail featuring Maker's Mark 46 for the holidays I jumped at the chance. Did you know Maker's 46 is made only in the winter? It begins as fully matured Maker's Mark, but they finish Maker's 46 only during winter when bourbon matures more slowly.
With hints of caramel and notes of vanilla I knew Marker's Mark 46 would blend perfectly with my Mexican Chocolate Eggnog recipe.
And since it's the holidays I thought why not top this cozy cocktail with a hefty dollop of bourbon whipped cream then garnish the whole thing with a sprinkle of chocolate – swoon.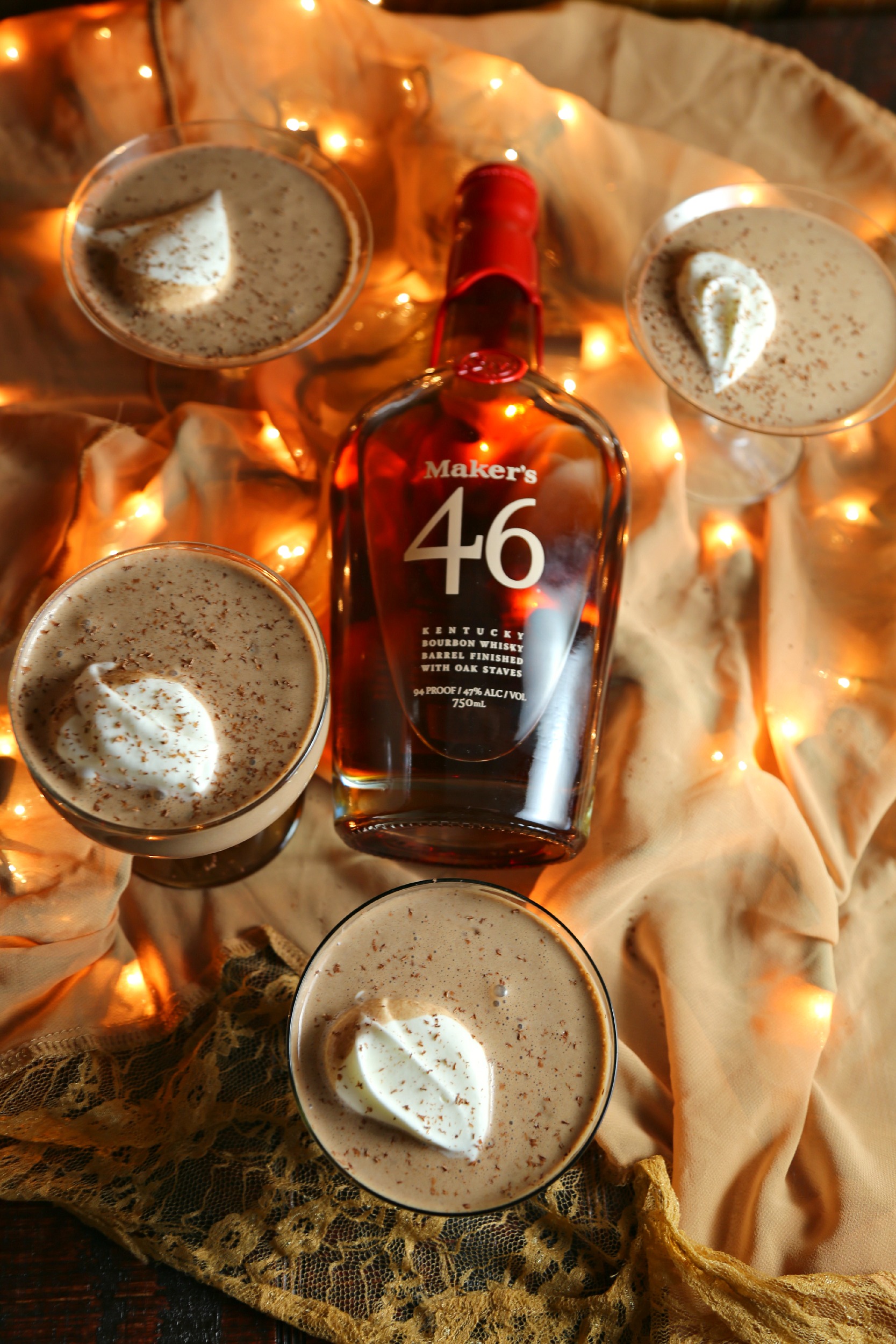 Have you made eggnog? No need to worry, this eggnog is easy to make and best of all you can serve this eggnog pitcher or punch style. A serving tray of glasses, a small bowl of bourbon whipped cream, grated chocolate and you are set to entertain.
¡Salud!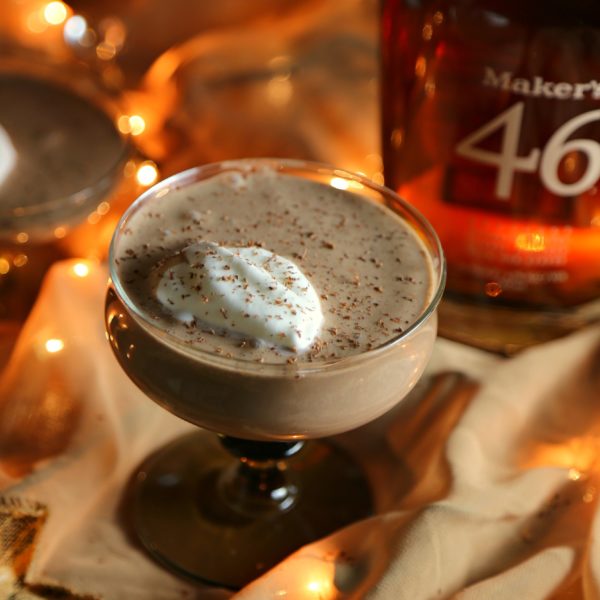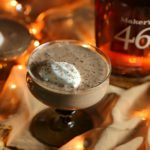 Mexican Chocolate Eggnog with Bourbon Whipped Cream
Ingredients
For Mexican Chocolate Eggnog

6

ounces

Mexican Chocolate

Abuelita or Ibbara grated

6

eggs

1/4

cup

sugar

1

teaspoon

salt

3

cups

milk

2/3

cup

heavy cream

2

teaspoons

vanilla extract

1/2

cup

Maker's Mark 46

Bourbon Whipped cream and grated chocolate for garnish

optional

For Bourbon Whipped Cream

1

cup

heavy cream

½

teaspoon

sugar

¼

teaspoon

vanilla extract

1

tablespoon

Maker's Mark Bourbon
Instructions
For Eggnog:Place the chocolate in a medium mixing bowl and set aside. In another mixing bowl, whisk together the eggs, sugar and salt. Whisk in the milk, and then pour the mixture into a saucepan.Heat the egg mixture over medium-low heat, stirring constantly until it reaches 160°F. Be careful to heat gently and remove from the heat as soon as the mixture reaches 160°, or you will curdle the eggs. Carefully pour about ½ cup of the hot egg mixture over the chocolate then pour the rest of the hot egg mixture back into the bowl in which you whisked it in the beginning. Immediately, stir in the heavy cream into the egg mixture in the bowl. Whisk the chocolate mixture until smooth, and then slowly add to egg mixture. Whisk in the vanilla and Maker's Mark. Allow to cool completely, then place in fridge to chill for several hours, preferably overnight. Serve cold, with a dollop of whipped cream and grated chocolate. (optional)

For Whipped Cream: Place all ingredients in a stand mixer or using a whisk beat until soft peaks form.
Sweet Life Disclosure: Big boozy thanks to Maker's Mark for sending me a Get Cozy Cocktail gift package that I used to create this recipe.