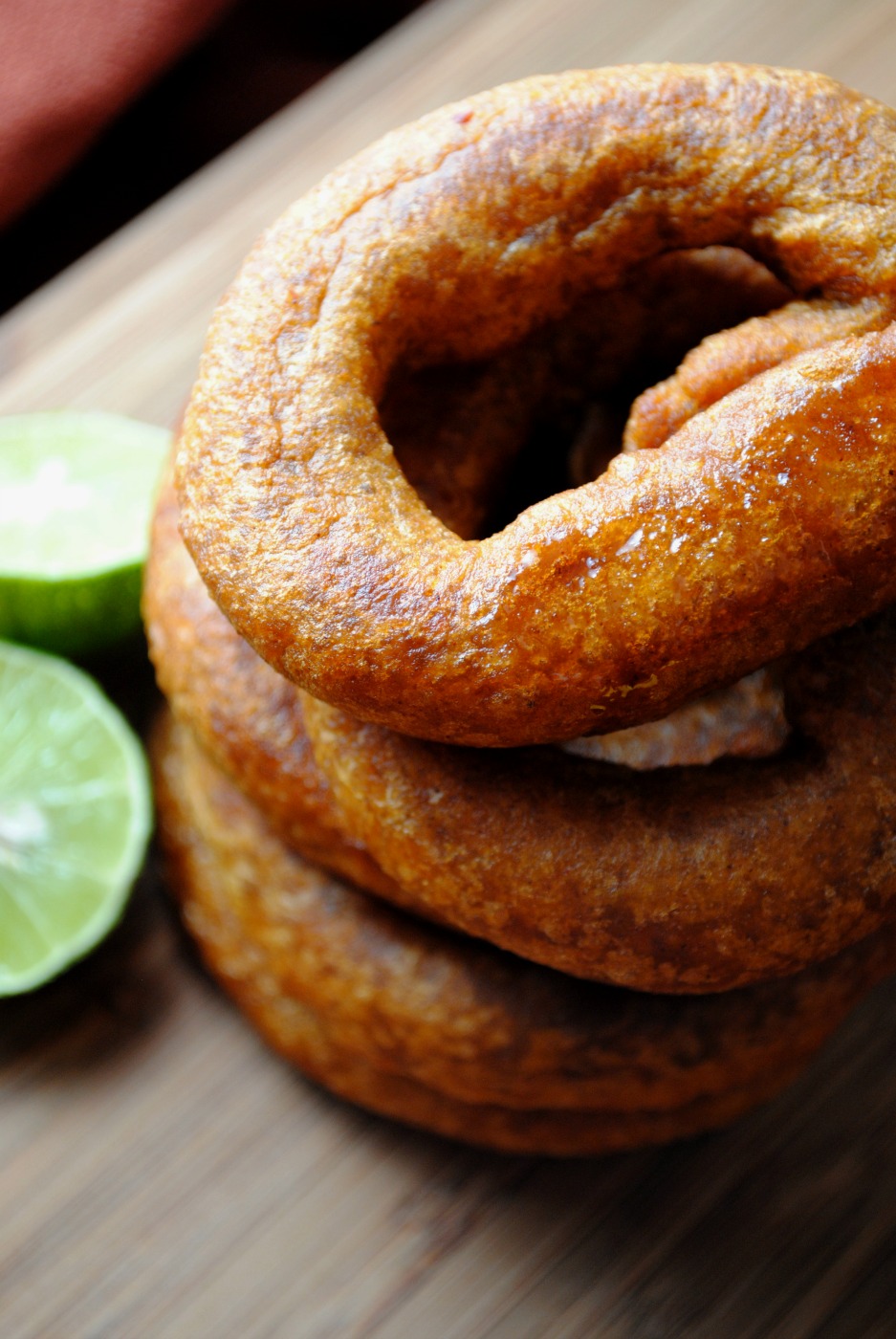 Easy Picarones
Have you tried picarones?  A popular street food sold in Peru is crisp from the outside and soft, doughy, airy from the inside.  They are sold in plazas, street corners and cultural festivals where I was first introduced to them.
I had my first Picarones at a cultural festival in my early 20's.  It was love at first bite. The airy texture paired with a sweet thick sauce made my heart beat in happiness.  The yeast dough consists of either squash or sweet potato and the syrup is made with chancaca (molasses).  Pieces of dough are pinched off and stretched into circular rings and fried until lightly golden.  I have attempted/failed several times to create my rings for homemade picarones.
Being the stubborn Latina I am, a plan of action was necessary if I ever wanted to enjoy homemade picarones again.  I tweaked the recipe a few times trying baking versus frying and found to achieve that light, airy texture picarones are famous for frying is the way to go.
With this recipe I removed any cause for error or lack of patience.  I omitted the yeast and made my picarones into a fluffy cake like texture with the easiest sauce to compliment my local honey.  No need to worry about stretching or shaping this dough.  We are using a plastic bag to pipe our picarones.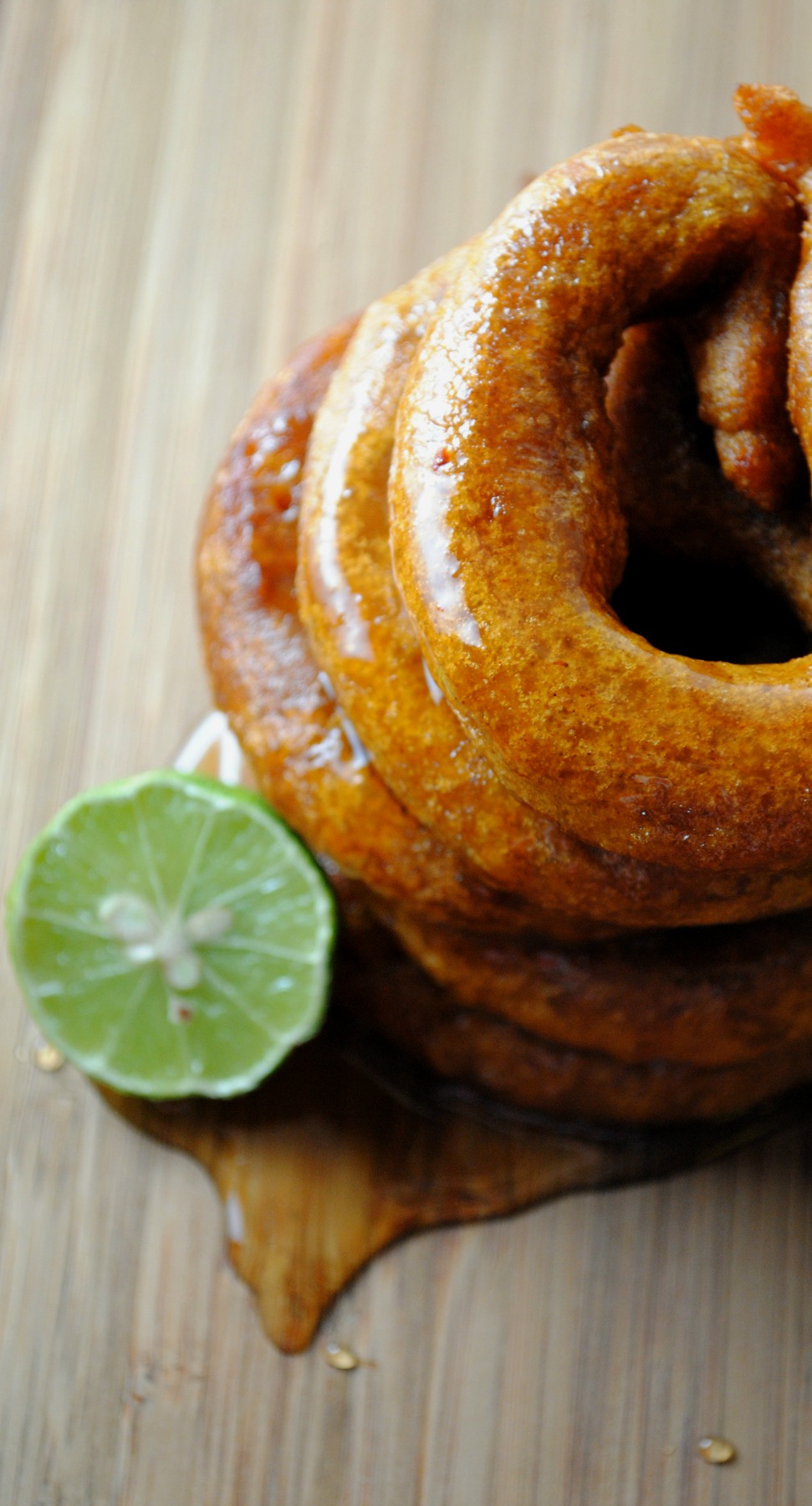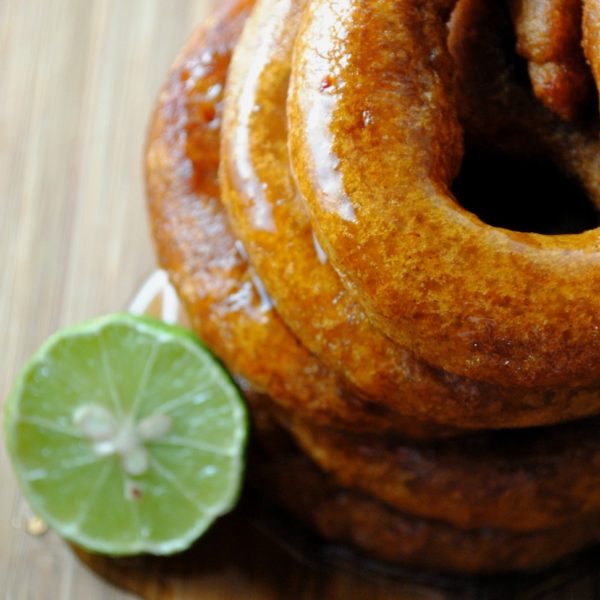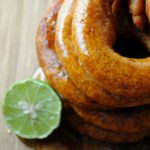 Easy Picarones
Ingredients
1 ½

cups

mashed sweet potato

½

cup

all purpose flour

½

tsp

baking powder

1/8

tsp

ground cinnamon

1/8

tsp

nutmeg

Vegetable oil for frying

Glaze:

Fresh lime juice

Honey or agave
Instructions
In a bowl sift together flour, baking powder, cinnamon and nutmeg.

Add the sweet potatoes, mixing until just smooth.

In a heavy skillet over medium high heat add oil, about 3 inches until temperature reaches 350 degrees.

With a spatula scrape sweet potato dough into a large plastic bag (Ziploc) bag. Twist bag at the top applying pressure just above the dough. Snip off a corner of the bag and pipe circles into the heated oil.

Fry until golden brown, about 30 seconds on each side. Drain on paper towels.

Combine the lime and honey/agave and drizzle over picarones.

Serve Warm.