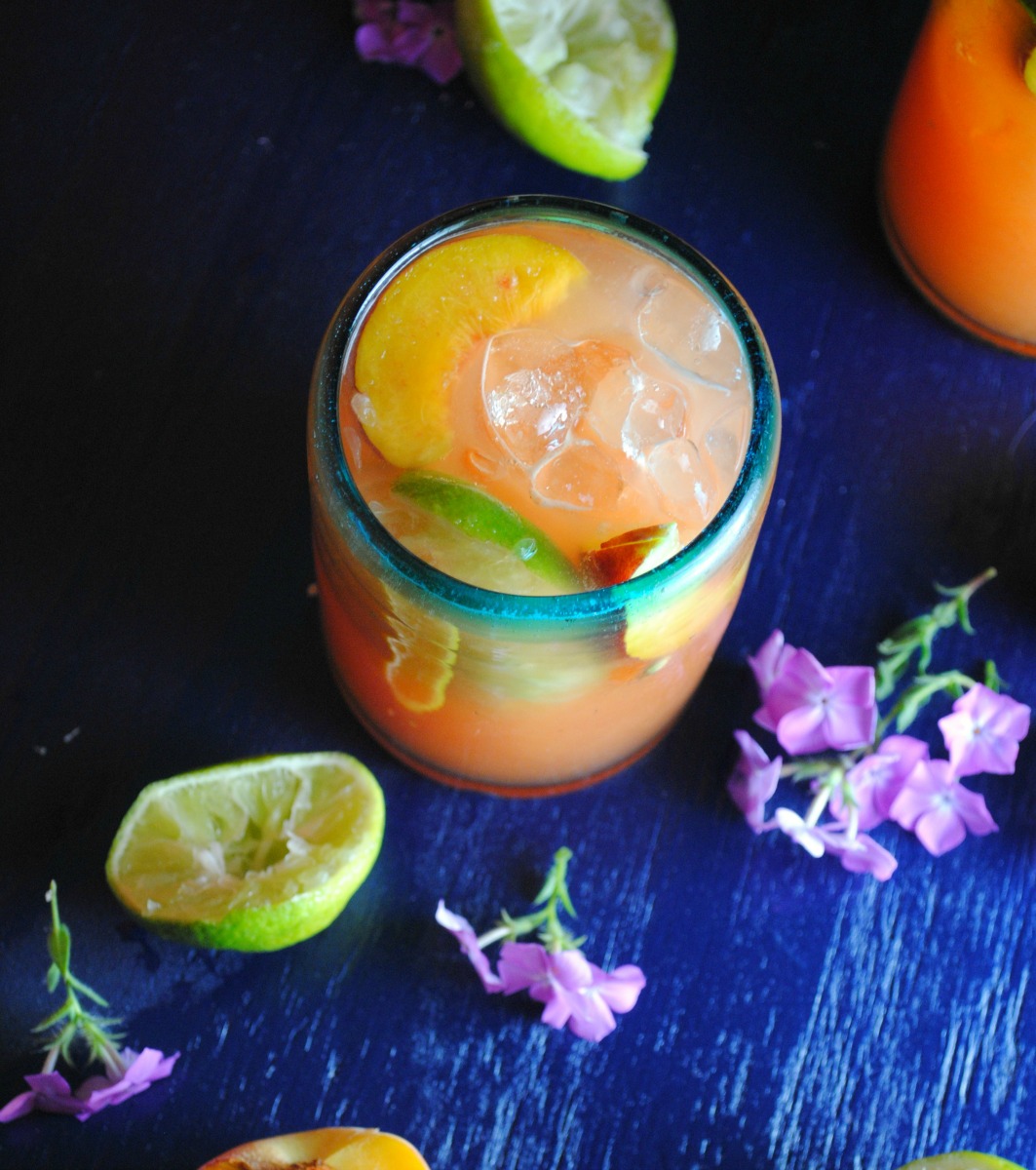 Peach Limeade
I went peach picking y'all!  I have been craving sweet, juicy peaches from Fredericksburg, Texas for what seems like forever.  I planned a day trip three times this month and something always came up to disrupt our plans.  Made me crave those dang peaches even more.
We were finally able to get on the road this past weekend, Saturday the official first day of Summer and set off on our first road trip of the Summer –woo-hoo!
Peaches here we come.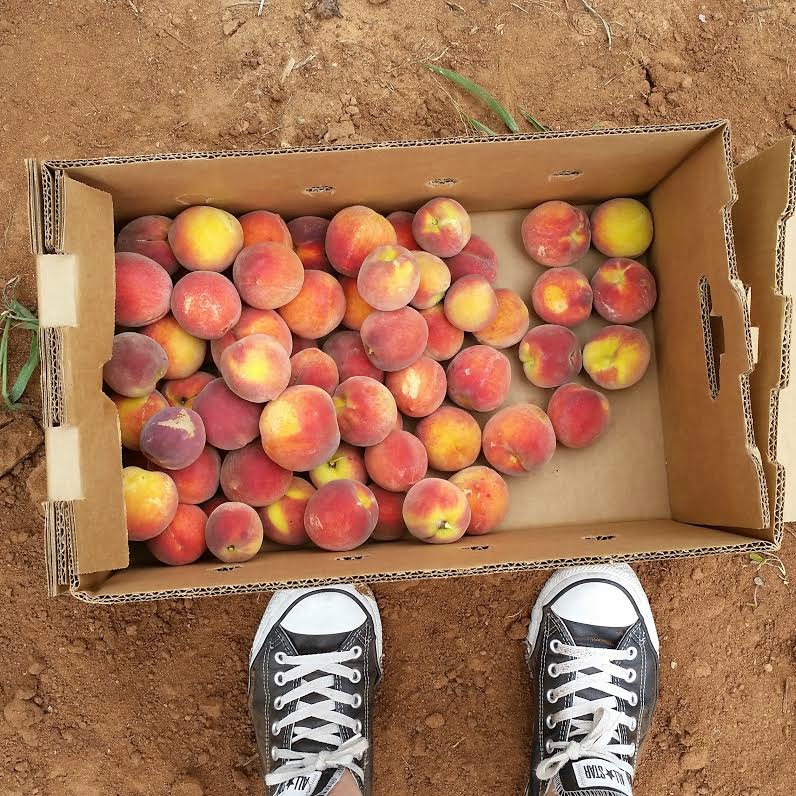 We arrived, checked in at Jenschke's Orchard, wrangled up our crew – kids and pups and headed out with our cardboard box to pick to our hearts content, and boy did we ever. We picked almost 40 pounds of peaches. It would have been much, much more if we hadn't stuffed our faces as we picked. Feasting on sun-kissed peaches fresh off the limb – the ultimate Welcome Summer gift.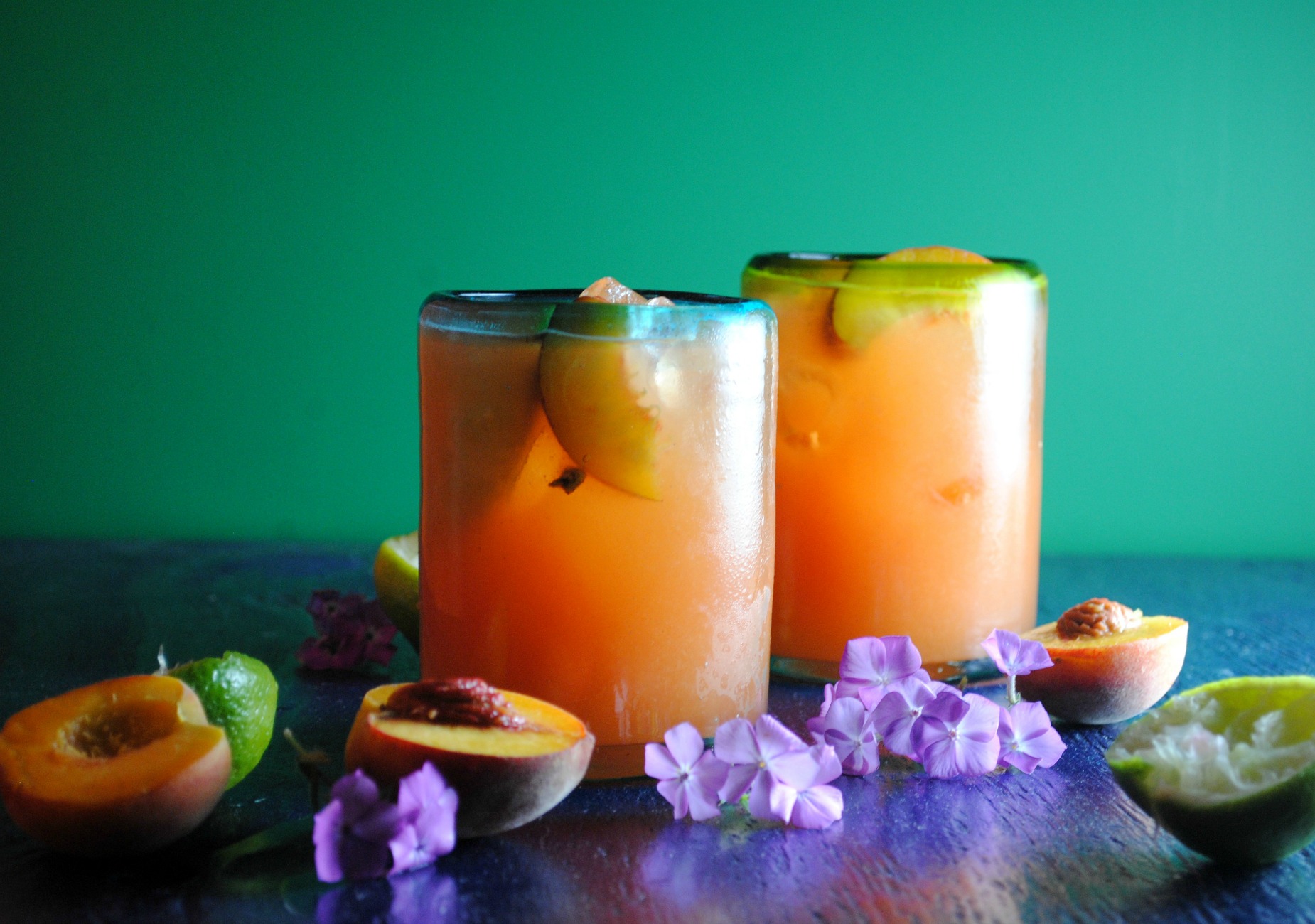 As we headed home everyone chimed in with their peach recipe request.  Ice cream, paletas, pancakes and upside down cake all made the list.  We arrived home a little after 7pm, tired but happy to have enjoyed the day in Fredericksburg, Texas picking peaches and ended the day with a tall glass of peach limeade.  Refreshing, sweet with a tart tang this limeade taste like sunshine.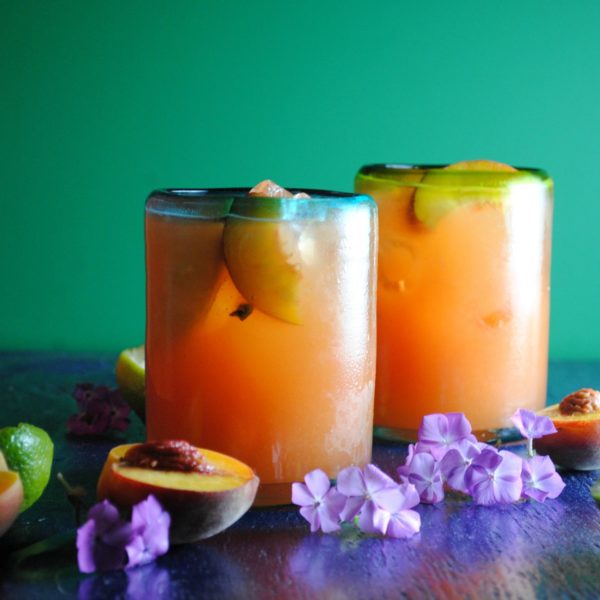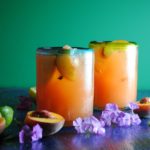 Peach Limeade
Ingredients
4

cups

water

2

cups

coarsely chopped peaches

3/4

cup

sugar

1

cup

fresh lime juice

about 6 limes

4

cups

ice

1

peach

pitted and cut into 8 wedges
Instructions
Combine the first 3 ingredients in a medium saucepan over medium-high heat. Bring to a boil; reduce heat, and simmer 3 minutes. Place peach mixture in a blender; let stand for 20 minutes. Remove center piece of blender lid (to allow steam to escape); secure blender lid on blender. Place a clean towel over opening in blender lid. Blend until smooth. Pour into a large bowl. Refrigerate for at least 3 hours.

Press peach mixture through a sieve over a bowl, reserving liquid; discard solids. Stir in lime juice. Place 1/2 cup ice in each of 8 glasses. Pour about 2/3 cup limeade into each glass; garnish each glass with 1 peach wedge.
Recipe Notes
recipe from Cooking Light