Sweet Life Disclosure: I'm a member of the Amigas de Comida Kraft—a community of kitchen aficionados contributing my recipes and stories to ComidaKraft.com.  Thank you for supporting the companies that allow me to bring you new exciting new recipes.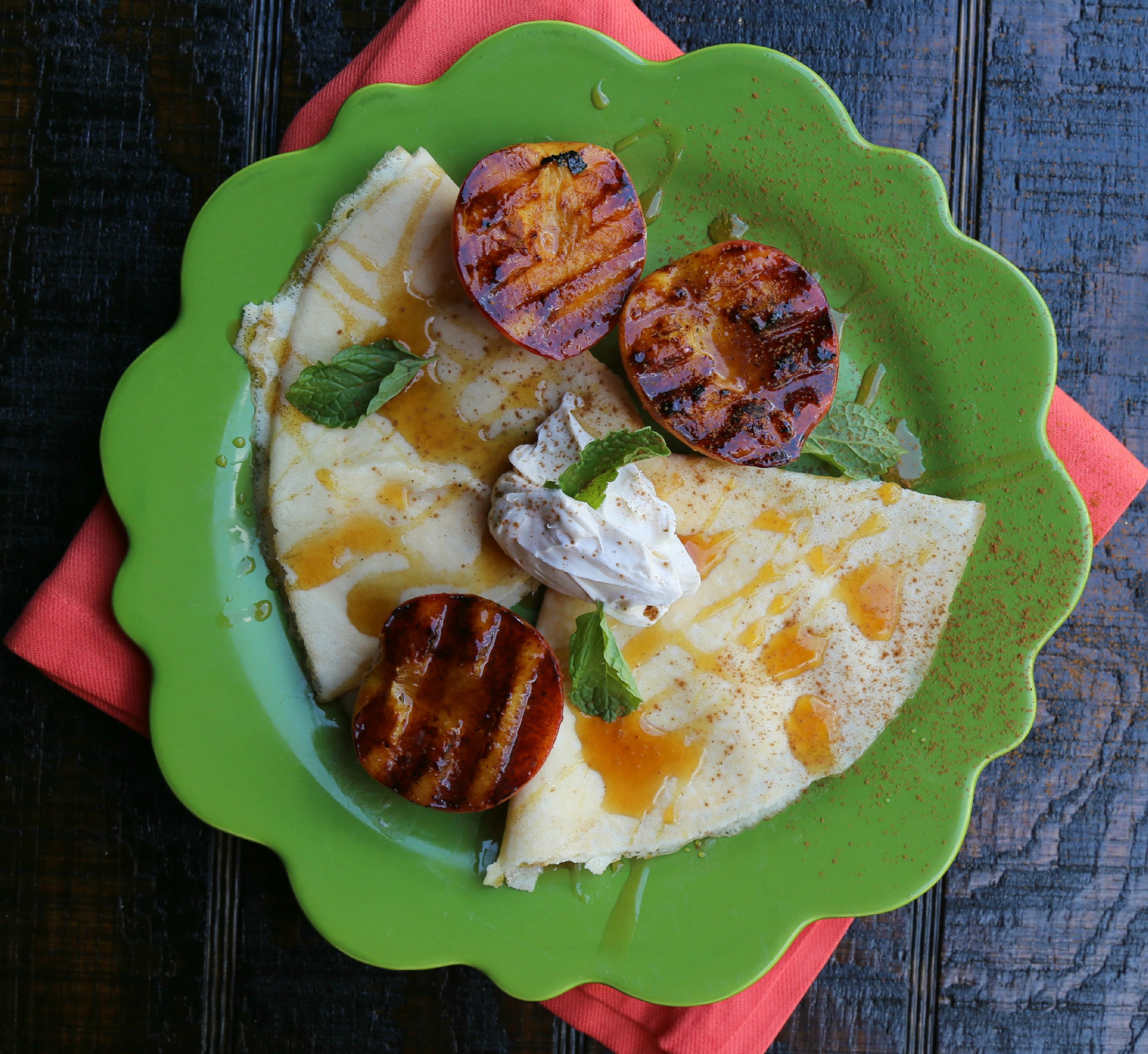 Honey Cream Cheese Filled Crepes with Grilled Peaches
An Amazing Grilled Dessert. July is here, time to fire up that grill and head outdoors for fun in the sun.  As soon as the weekend rolls around I can't think of anything I'd rather do than dust off the patio furniture and invite everyone over for an evening of fun, relaxation and food!
Inviting friends and family over for an outdoor meal prepared on a barbecue grill is a great way to enjoy the bounty of the summer produce. Use your grill for more than just grilling up chicken or steak. I'm sure you all have tried grilling veggies for a vibrant side to side dish for your grilled meats, but have you ever tried grilling fruit to make a grilled dessert?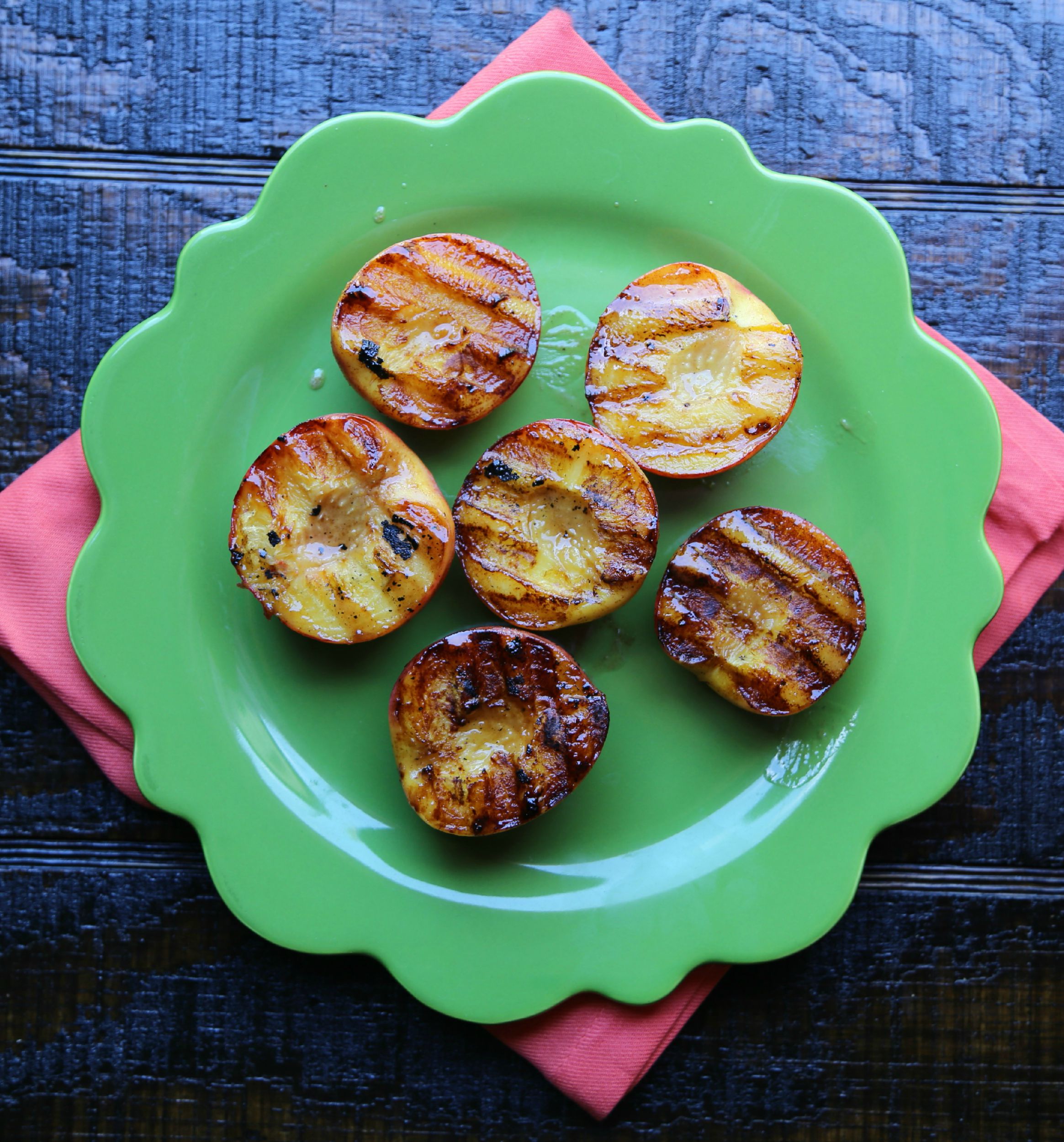 No, you say well have I got a great recipe to share with you today, grilled peaches. When you grill peaches it helps to release their natural sweet juices, plus brushed with a bit of sweetened melted butter when grilled adds a layer of caramelized goodness that everyone will love.  Grilling peaches only takes a few minutes and can be added to the grill before you grill your meats.  Wrap in foil and keep warm next to the grill until ready to serve.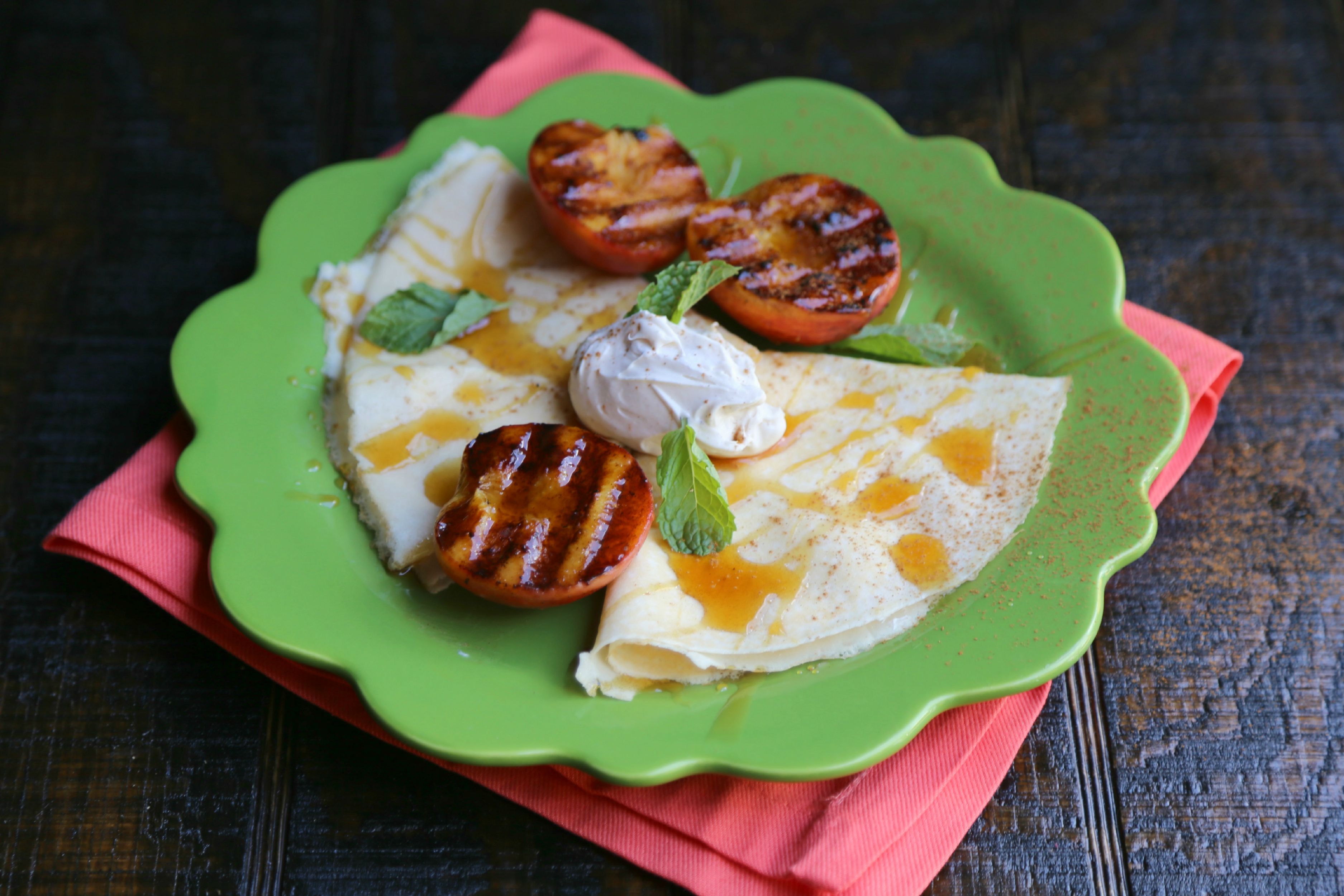 I like to serve my grilled peaches over honey cheese filled crepes. Creamy and topped with a grilled peach this desert is the ultimate end to any meal, not to mention of the easiest to make. Prepare the honey cheese filling the evening before your barbeque, grill off the peaches when guests arrive and you are all set for dessert.  Enjoy any leftover grilled peaches the next day over oatmeal or yogurt.
So the next time you fire up that grill for a day with family and friends grill up a few peaches to serve over fluffy crepes. You guests will thank you, plus less time in the kitchen for you and clean up is a breeze.
Head over to the Comida Kraft website for the recipe, enjoy!