Sweet Life Disclosure: This is a compensated campaign in collaboration with Ragú® and Latina Bloggers Connect.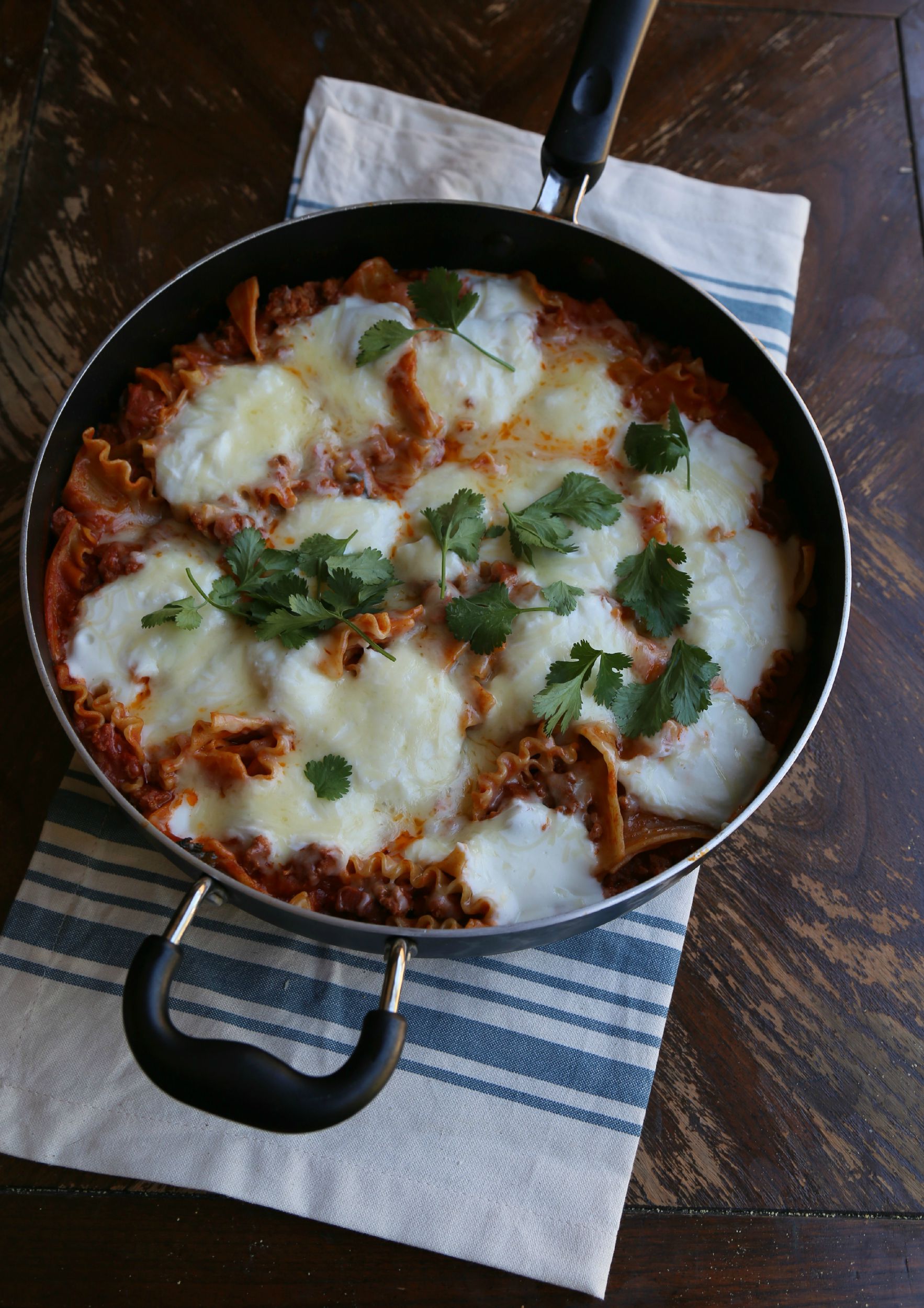 Turkey-Chorizo Skillet Lasagna
Three years ago we packed up the entire family, nine adults plus nine kiddos and headed out for a long weekend at the Frio river.  We rented a home, packed all our gear and headed out on the road for the three hour road trip to spend the weekend relaxing and reconnecting as a family.  It was one of the best decisions we as a family ever made. We look forward to this trip every year our chance to get away from it all, disconnect since there is absolutely no phone or internet signal in the area, us adults are able to unplug from work emails and really unwind. We love this yearly trip, our kid's love this trip and we look forward to the yearly tradition of floatin' the Frio River as a family.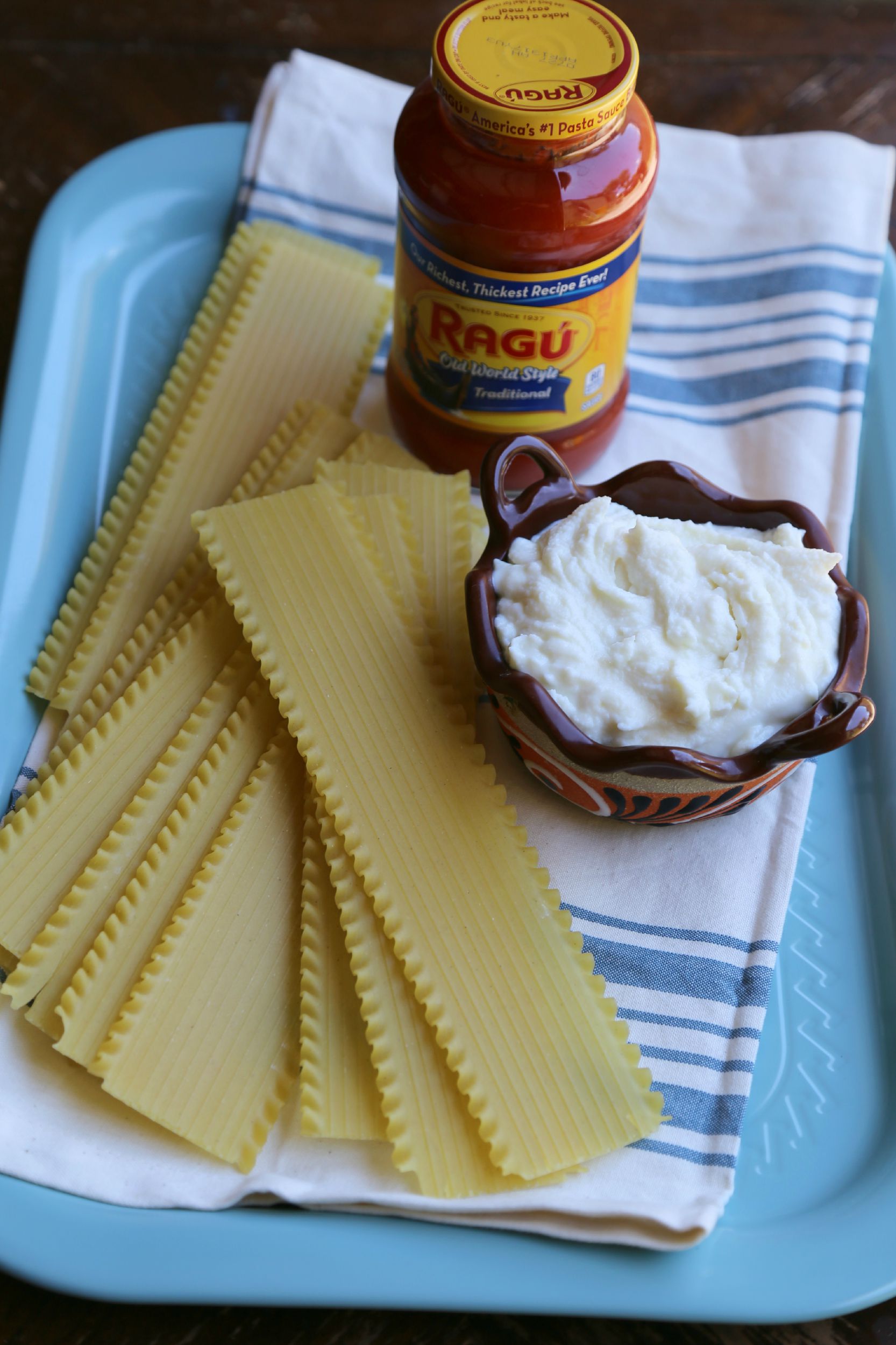 Our itinerary for the long weekend is always the same – tube down the river, lounge at the river, make s'mores with the kids, sleep in late and feast on amazing food.  The first year we brought along a homemade pan of lasagna to enjoy at dinner while we watched a movie outside on the projector. Served with a small side salad, a piece of garlic bread the kiddos devoured their plate.  After all a three hour car ride, plus unpacking all their gear made for some rumbling bellies.  Lasagna has become our Welcome to Frio dish.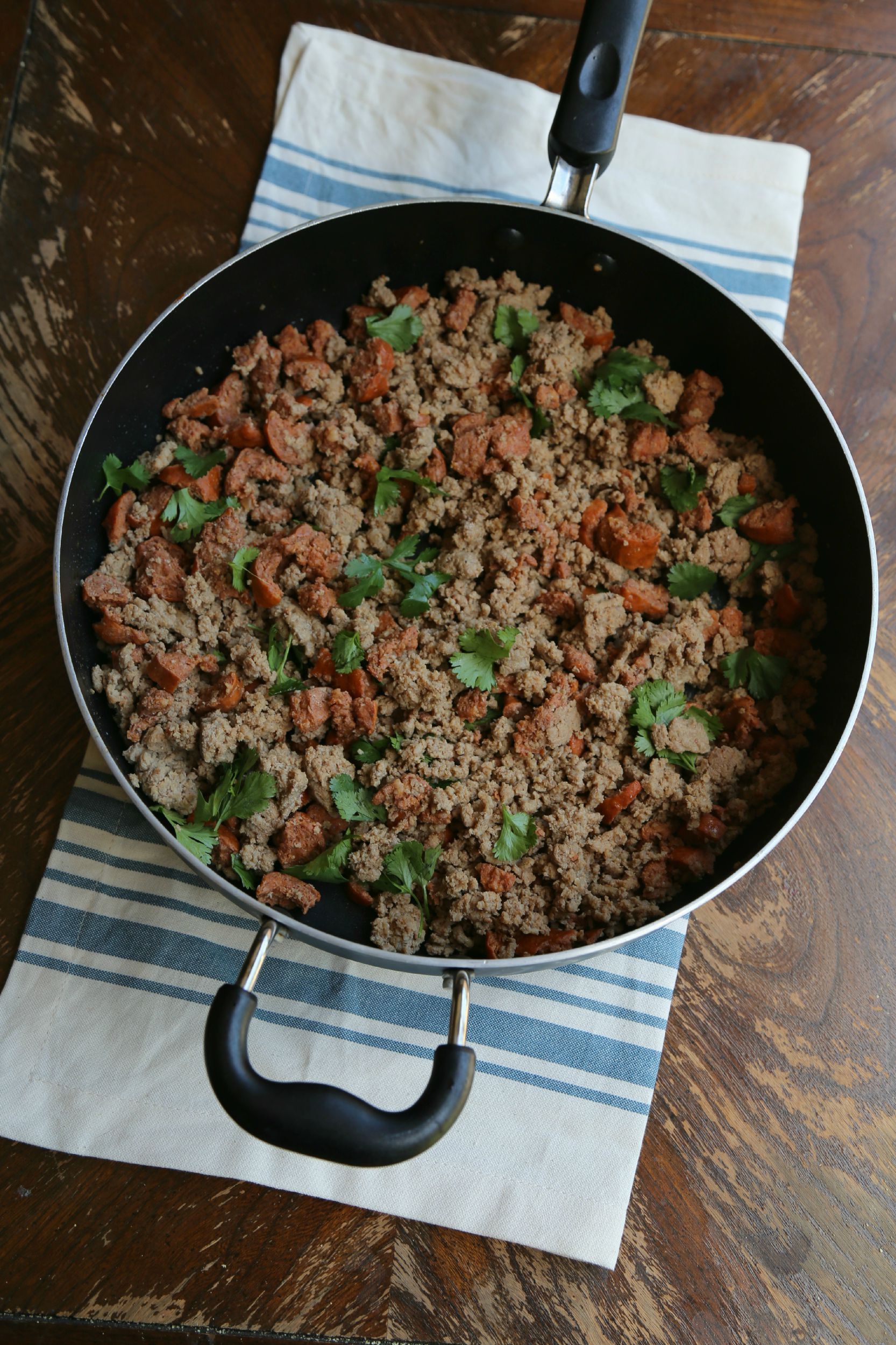 We recently came back from our annual trip to Frio and I feel the time flew by too quickly this year. I could have easily spent a few more days lounging in the river, easily spent another day at the table with my brother and sisters reminiscing of our childhood and another day of  hearing the kids laughing as the rode their tubes down would have been great, but it was time to head home.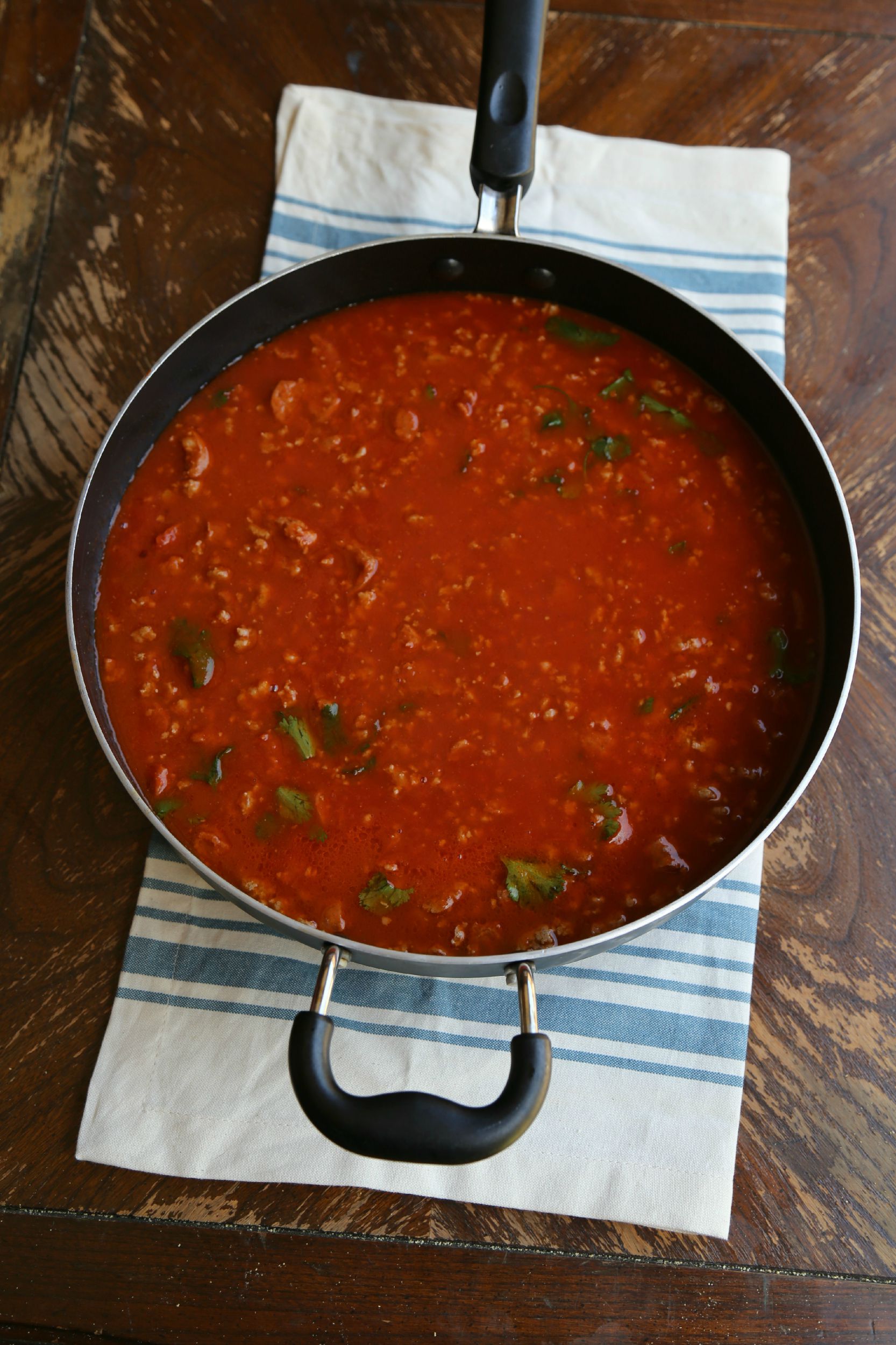 We arrived home on Tuesday, unpacked and all headed back to our busy lives.  When Sunday came around and we came back together for Sunday family dinner I knew we could all use a little dose of comfort food, a little reminder that soon we would all be back at Frio, lasagna it was, but this time I took a few tasty shortcuts by picking up a jar of Ragu®  traditional sauce and revamped one of their famous recipes the weeknight skillet lasagna.  Lucky me the Ragú® homepage has plenty of recipe ideas, plus Ragú® Old World Style® Traditional Sauce has a delicious taste my entire family loves.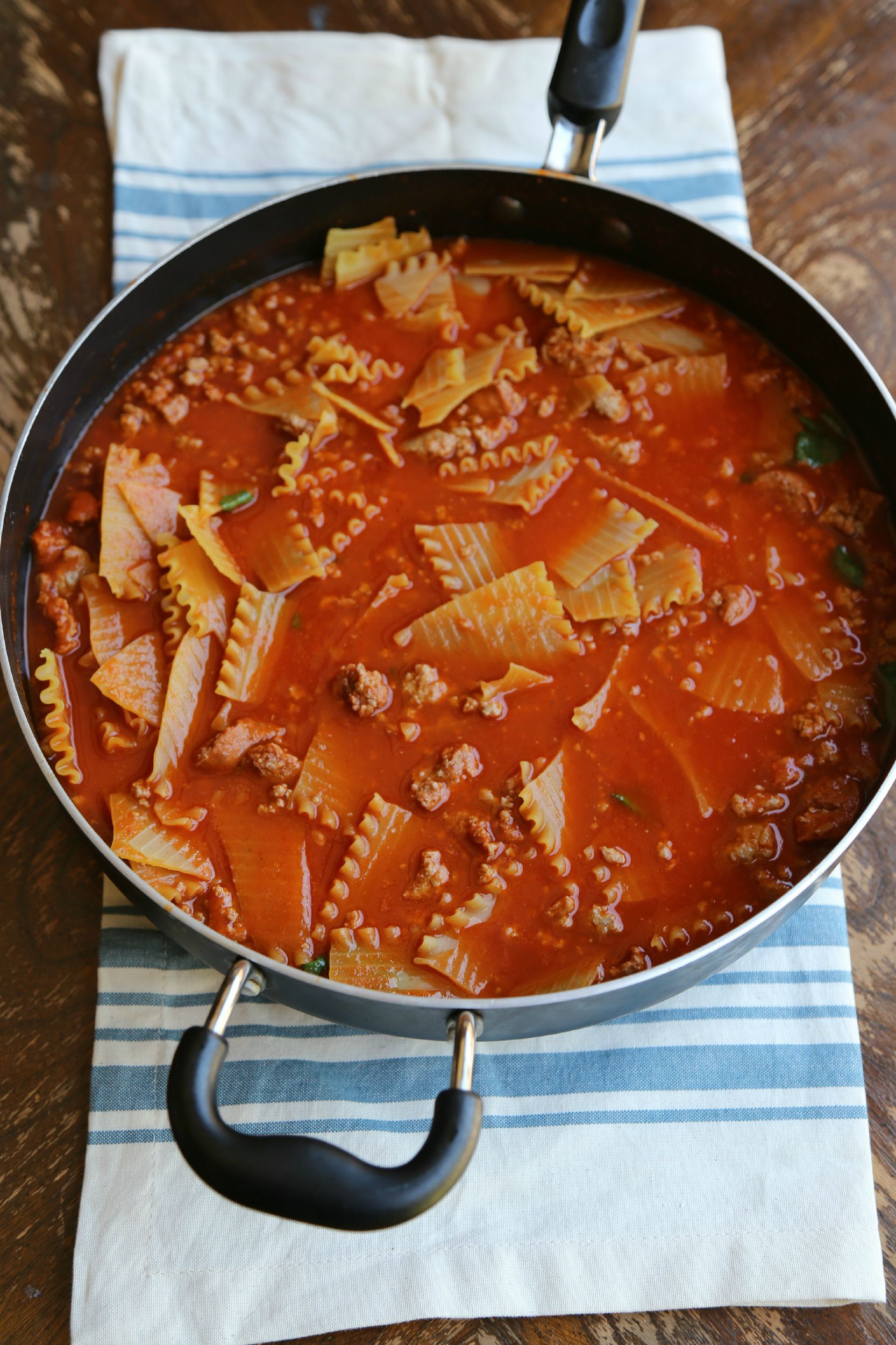 This recipe for weeknight skillet lasagna is an easy to make a healthy meal that doesn't leave you with a mountain of dirty pots and pans in your kitchen, winner! From stovetop to tabletop in a snap this meal is Saucesome! Skip the oven duty and serve your family this quick and easy skillet lasagna that you can enjoy at the dinner table with your family as you discuss your next family trip.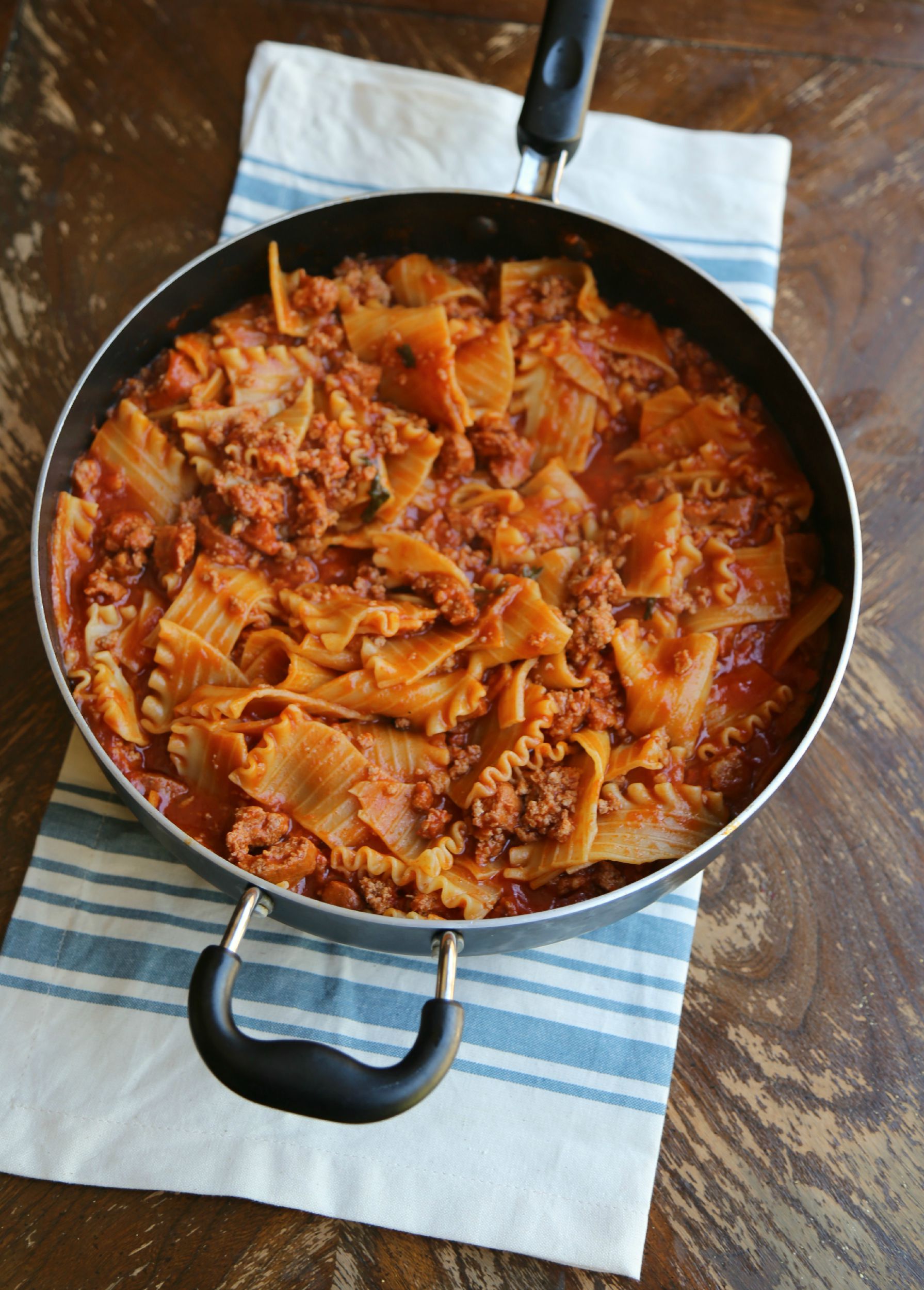 I hope my personal story inspires you to gather the entire family at the dinner table along with Ragú® and create fun memories with your family. Ragú® is celebrating the magic of everyday meal time, and we're not just talking great tasting recipes!  Playing up the silly, rewarding, exasperating, crazy, lovable side of spending time with loved ones at the dinner table and all its #Saucesome!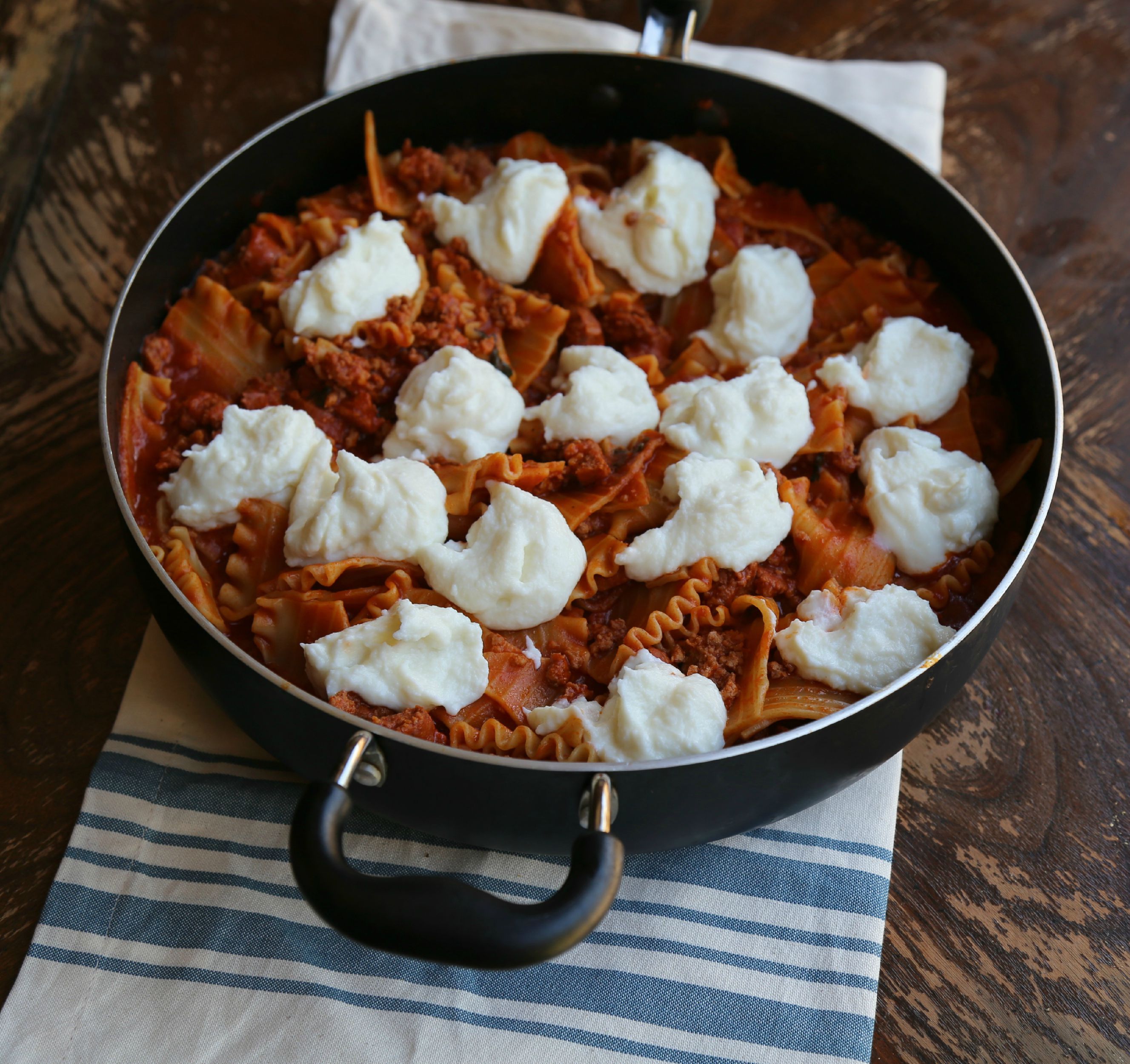 Ragú® has the Authentic Italian taste, American families love with a variety of great tasting, quick and easy to make family favorite recipes. Be sure to visit for tasty inspiration for your next family dinner.
www.RaguSweeps.com for a chance to win a variety of #Saucesome prizes.
Visit Facebook.com/RaguSauce for additional delicious recipe ideas!
Visit Pinterest.com/ragusauce for additional recipe mash-ups and recipe ideas!
Check out Ragú® on Twitter @RaguSauce  and #Saucesome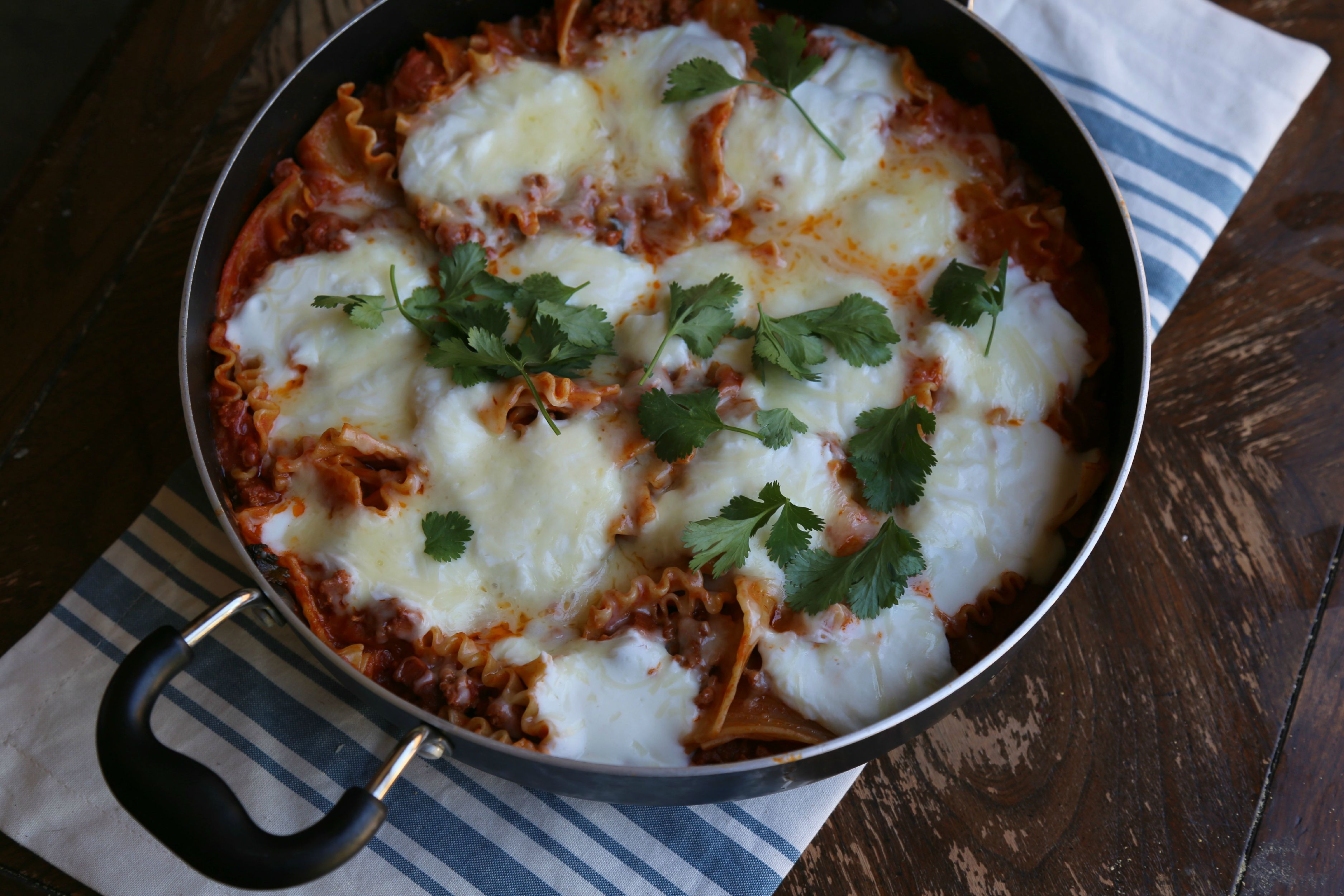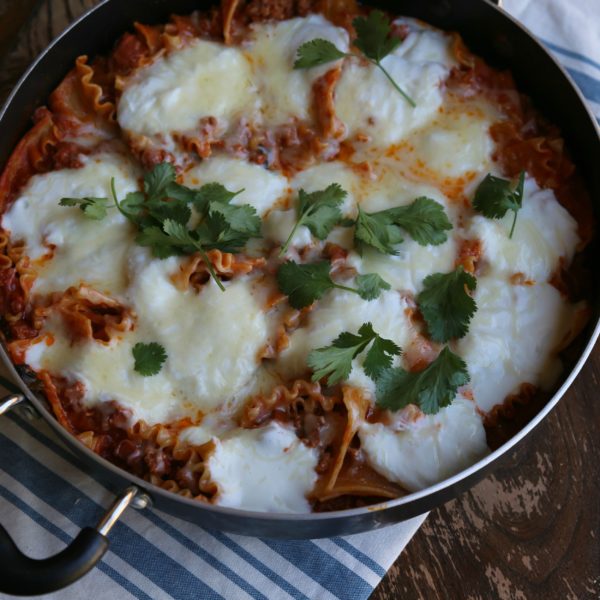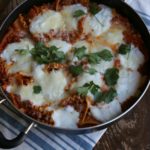 Turkey-Chorizo Skillet Lasagna
Ingredients
1

lb.

lean ground turkey

½

pound

chorizo

1

teaspoon

cumin

¼

cup

fresh cilantro

optional

1

jar

1 lb. 8 oz. Ragu® Sauce

3

cups

water

12

uncooked lasagna noodles

(about 12 oz.), broken into 2-inch pieces

1 1/4

cups

part-skim ricotta cheese

3/4

cup

shredded low fat mozzarella cheese

(about 3 oz.)

Fresh cilantro for garnish
Instructions
Brown ground turkey, chorizo and cumin in a 12-inch skillet over medium-high heat; drain. Toss in cilantro. Stir in Sauce and water. Bring to a boil. Stir in uncooked noodles. Cook covered over medium heat, stirring frequently to separate noodles, until noodles are tender, about 20 minutes.

Top noodles with spoonfuls of ricotta cheese, then sprinkle with mozzarella cheese. Simmer covered until cheeses are melted, about 5 minutes. Sprinkle, if desired, with fresh cilantro.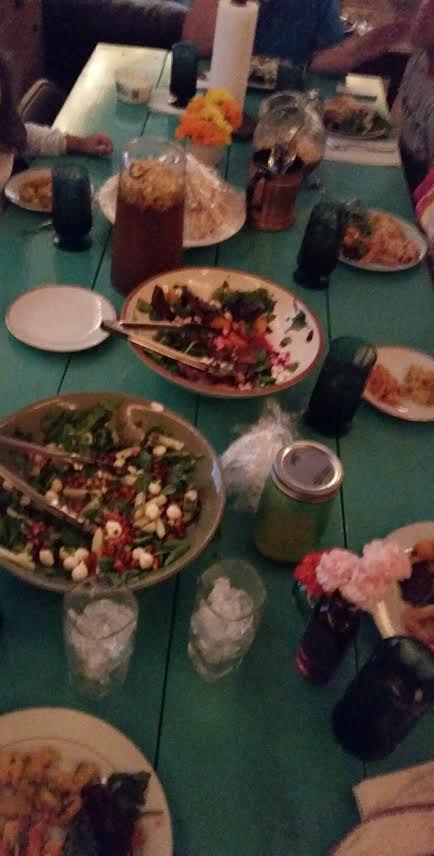 #Saucesome family dinner action shot!
– 
This is a compensated campaign in collaboration with Ragú® and Latina Bloggers Connect. However, all opinions expressed are my own.