Savory Peach-Melon Cocktail
I'm excited to announce I'm partnering with Old El Paso this year to create easy, fresh and quick dinners your whole family is sure to love.  They invited me to spend a few days in Austin, Texas – of course I said heck ya!  We began our trip learning all about Old El Paso and their dedication in providing families quality products to make life easier when it comes to weekly dinners for your family.  Then we were whisked away for a decadent dinner at La Condesa.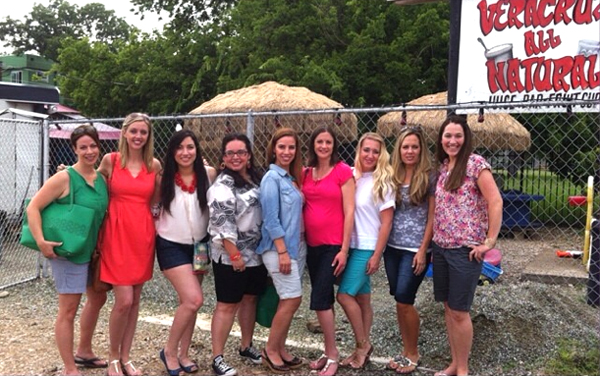 The Freshest Bloggers —  Sommer (A Spicy Perspective), Ali (Gimme Some Oven), Melissa (Hungry Food Love), Me, Yvette (Muy Bueno Cookbook), Maria (Two Peas and their Pod), Jenny (Picky Palate), Christy (The Girl Who Ate Everything), Deborah (Taste and tell blog)
The next day we went on a taco tour with taco expert Mando Rayo, author of Austin Breakfast tacos. Oh man was there tacos – we feasted at four excellent locations, each with their own vision of tacos. I personally loved them all – but hey I'm Tejana. We live for tacos!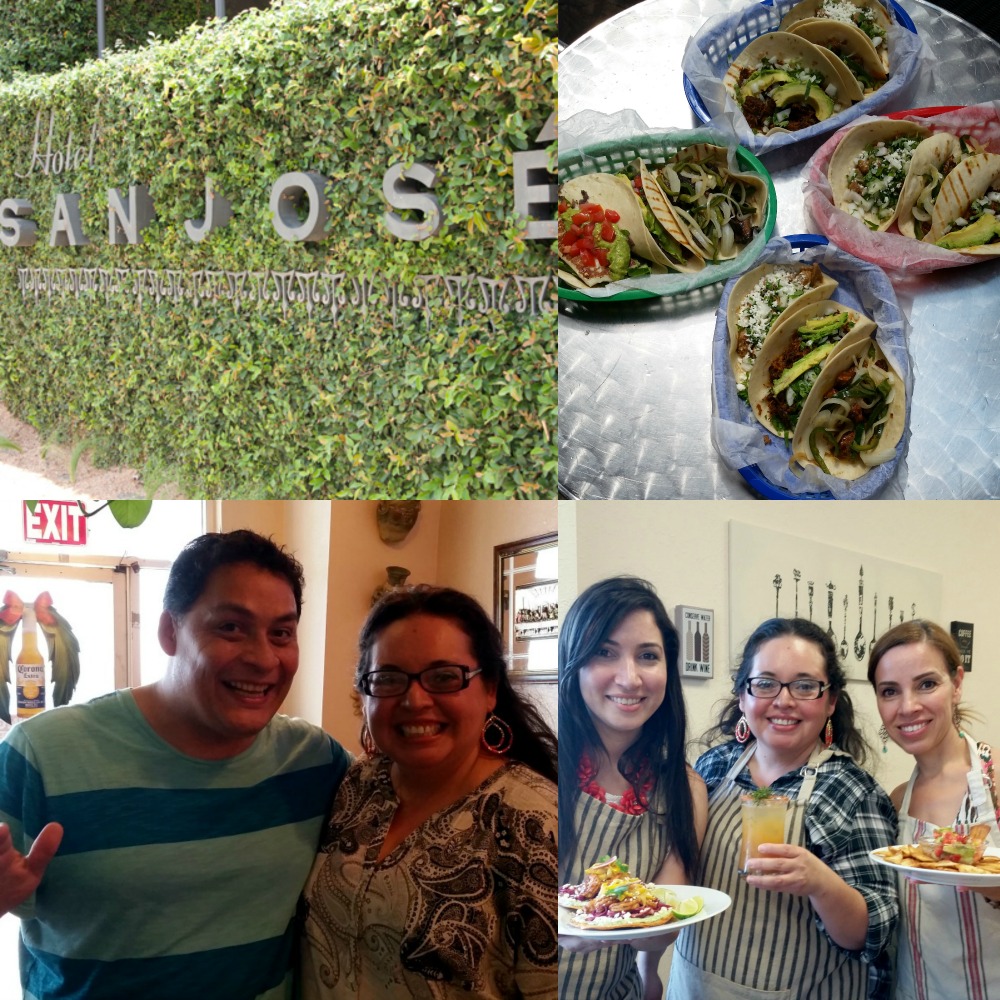 We stayed at Hotel San Jose. A dreamy place to chill, meet a friends for cocktails in their outdoor patio and is centrally located to an array of amazing places to shop.
After the taco tour we headed to Silver Whisk's for a friendly cooking challenge. I was paired with a few of my Latina Amgias, lucky me.   Given Old El Paso products we were tasked to create a fresh meal incorporating seasonal ingredient that we picked up at the local farmer's market.  Melissa made tasty tostadas with spicy grilled shrimp over a cilantro-aioli sauce, topped with tangy red cabbage and roasted squash.  Yvette made a strawberry, mango, avocado and diced green chile salsa with lime zest and crispy tortillas flavored with Old El Paso seasonings.  And what's a fiesta without a cocktail? Yup – I made a savory cocktail.  Fresh peach, melon juice with simple rosemary syrup, a touch of Old El Paso Taco Seasoning and vibrant rum.
All the bloggers came up with delicious dishes, which we feasted on after the competition.  And guess what we won! Melissa, Yvette and I were thrilled that our dishes were well received. Yay for all the Freshest Bloggers, y'all rock!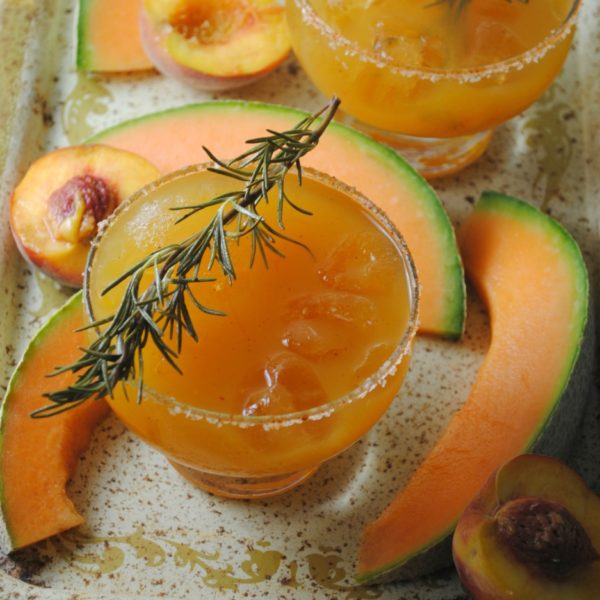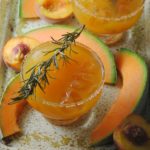 Savory Peach-Melon Cocktail
Ingredients
2

cups

fresh peach juice

2

cups

fresh melon juice

1

cup

rum

1

teaspoon

lime zest

Juice of one lime

1

tablespoon

agave

2

teaspoons

Old El Paso taco seasoning

Rosemary simple syrup – recipe follows

For rosemary simple syrup:

1/2

cup

sugar

1/2

cup

water

1

large rosemary sprig

Bring sugar and water to a boil in a saucepan. Cook

stirring, until sugar dissolves. Remove from heat. Add rosemary. Let steep for 2 hours. Remove rosemary sprig and use as garnish on cocktails.
Instructions
In a pitcher combine peach juice, melon juice, rum, lime zest, lime juice, gave and taco seasoning; stir to dissolve agave. Sweeten to taste with rosemary simple syrup, serve in chilled glasses rimmed with taco seasoning and salt over ice, garnished with rosemary springs used to make simple syrup.
Sweet Life Disclosure: This post is sponsored by Old El Paso. All opinions are my own.