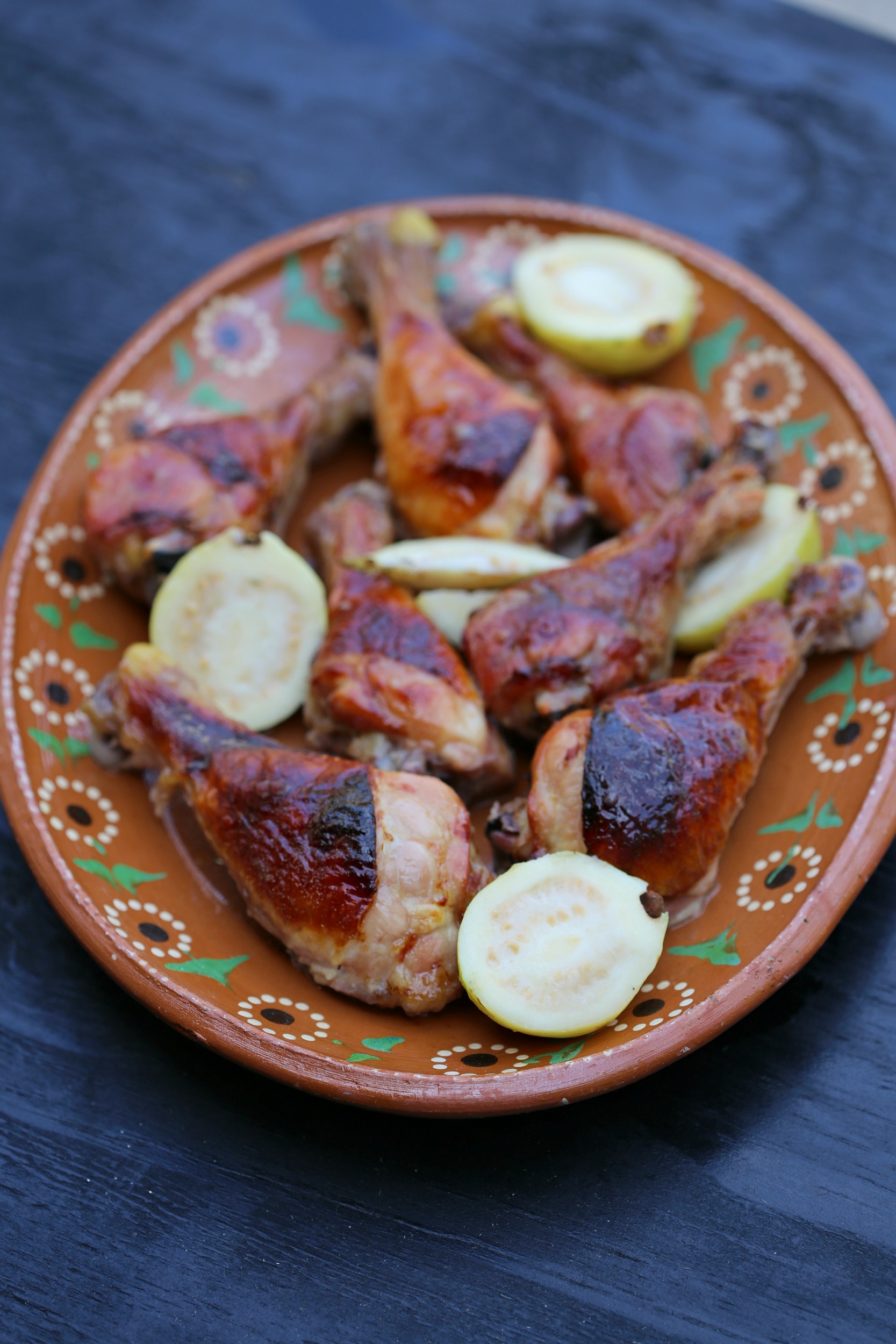 Guava Baked Drumsticks
I'm all about Sunday family dinners. I live for the downtime of Sunday, no rushing around, no computer work or photos to edit, just sharing a meal with the entire familia. It re-energizes and revitalizes me for the start of a new week.  
With kids at the table, the menu planning can sometimes be tricky, but not because our kids are picky eaters.  The adults prefer their food on the spicier side and the kids are just not having it, so I like to offer at least two main dishes with sides that everyone can enjoy.
The kids' love rice, frijoles de olla, sweet potatoes and sopitas for side dishes. And you know what else the kids can't get enough of? Drumsticks!  They love drumsticks and I'm happy to serve them up!  They're super easy to bake in the oven and serve up family style, which saves me time and energy.
Guava Baked Drumsticks Your Kids Will Love!
Baked chicken is one of those go-to, no-fail recipes that make dinnertime easy.  I ate a lot of baked chicken growing up, especially after my mami began working two jobs.  She relied on quick and easy recipes that she knew could feed us all and required little to no effort.
Baked chicken is comforting, perfect when you need to feed a crowd, and a great kid-friendly food.  It's also a great option for easy leftovers that you can re-use to create healthy lunches for the week.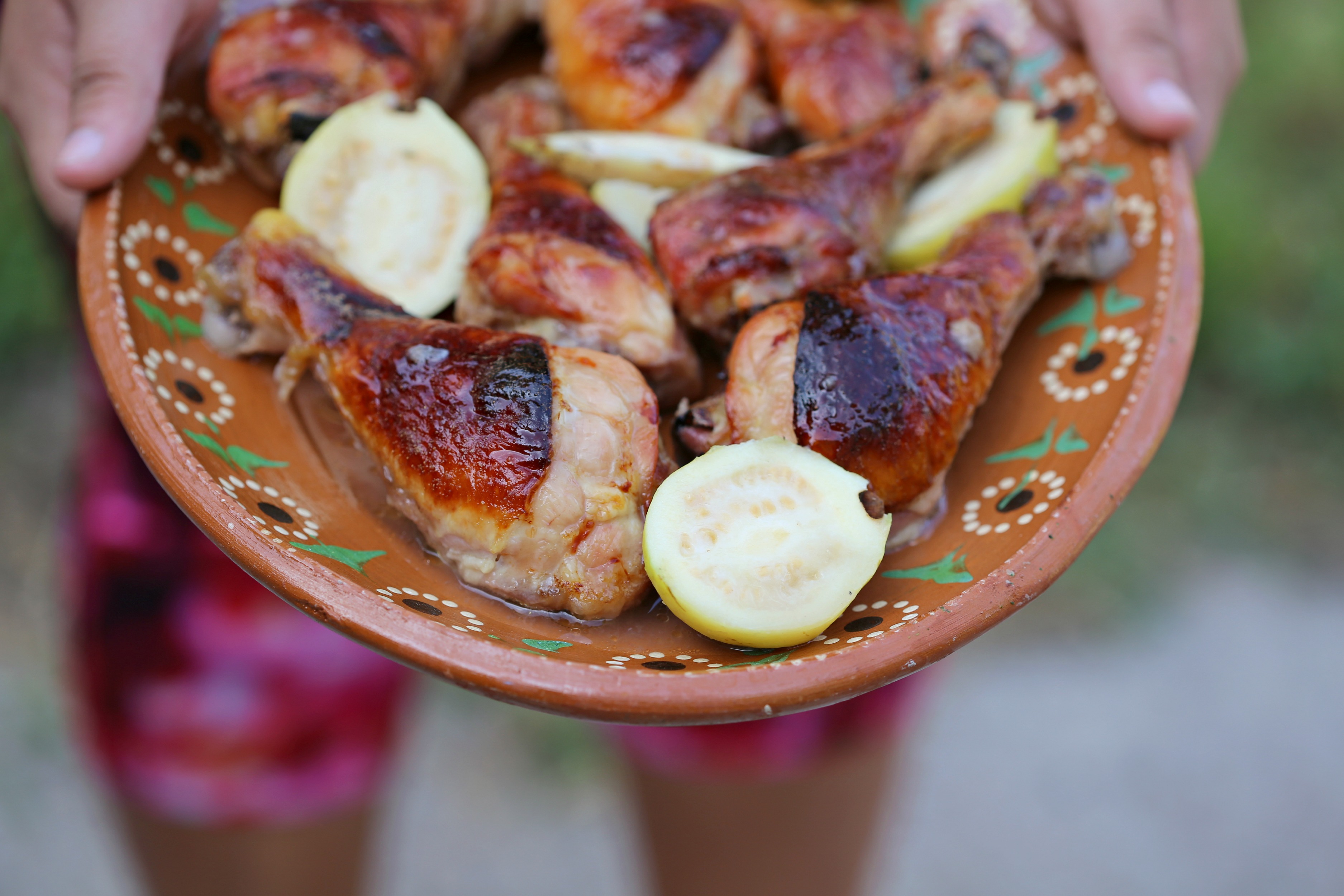 Crisp and Sweet Guava Baked Drumsticks Recipe
I prefer to use chicken pieces instead of a whole chicken, since it's faster and less expensive.  Plus, everyone can choose their favorite pieces and get exactly what they want.
I stock up when they're on sale, store them in my freezer and pull as needed.  And just think of all the yummy chicken stock you can make with the bones when you're done, score!  
As you can see in the pictures, I flavored my drumsticks with guava juice. I love guavas!  They remind me of my abuelito, so they often make an appearance on my blog in a variety of recipes.  Living in South Texas, I can easily find them fresh or juiced at the local Mercado.
Fresh guava juice, agave, olive oil, cumin, salt and pepper are all you need to create this recipe.  I served them with cilantro lime rice, fresh beans, agua de toronja and guacamole.
The kids gave them two thumbs up and my home was filled with the delicious aroma of guava all evening!
Missing you abuelito.  
Enjoying baked guava chicken at my table surrounded by my familia with the reminiscent scent of my abuelito, a perfect Sunday.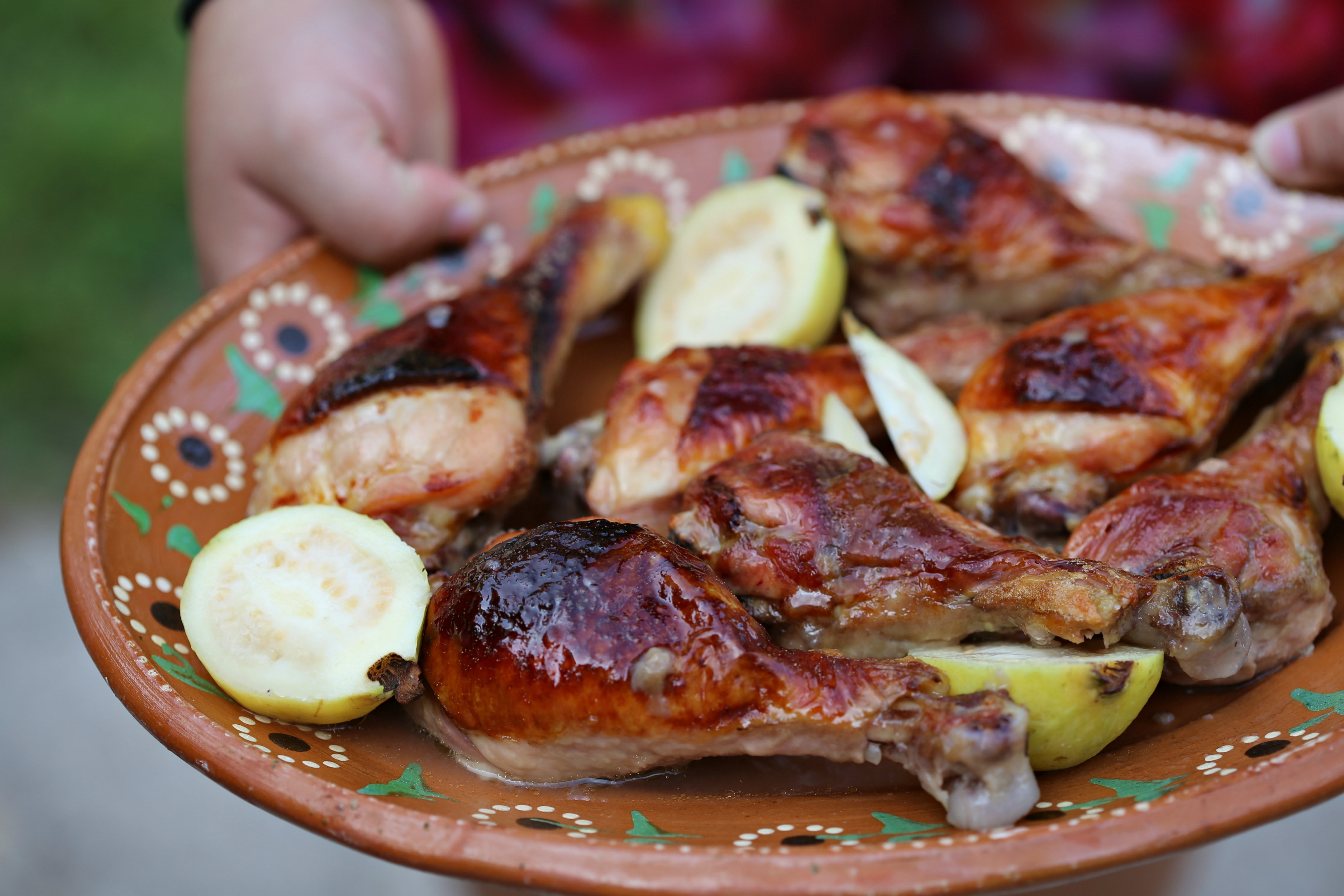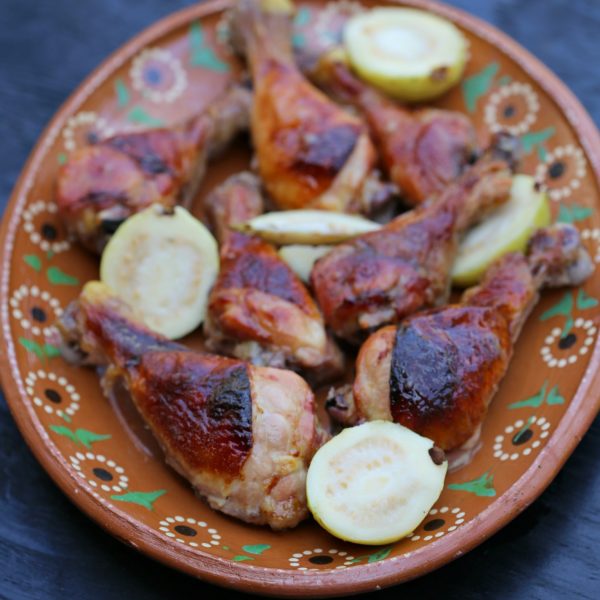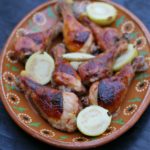 Guava Baked Drumsticks
Ingredients
1/4 cup olive oil
4 cloves of garlic minced
2 tablespoons agave
Juice of 1 lemon
4 cups guava juice
3 teaspoons cumin
1 teaspoon pepper
1 teaspoon onion powder
1 teaspoon salt
12 drumsticks
Sliced guavas
Instructions
Preheat oven to 400 degrees.

In a small bowl whisk together olive oil, garlic, agave, lemon juice, guava juice, cumin, pepper, onion powder and salt.

Place drumsticks in a rimmed 13-in. x 9-in. baking dish limed with foil, for easier clean up.

Pour guava mixture all over chicken, turning pieces to coat all sides.

Bake uncovered for about 30 minutes, or until chicken is cooked and juices run clear.

Place drumsticks on serving platter and garnish with sliced guavas.