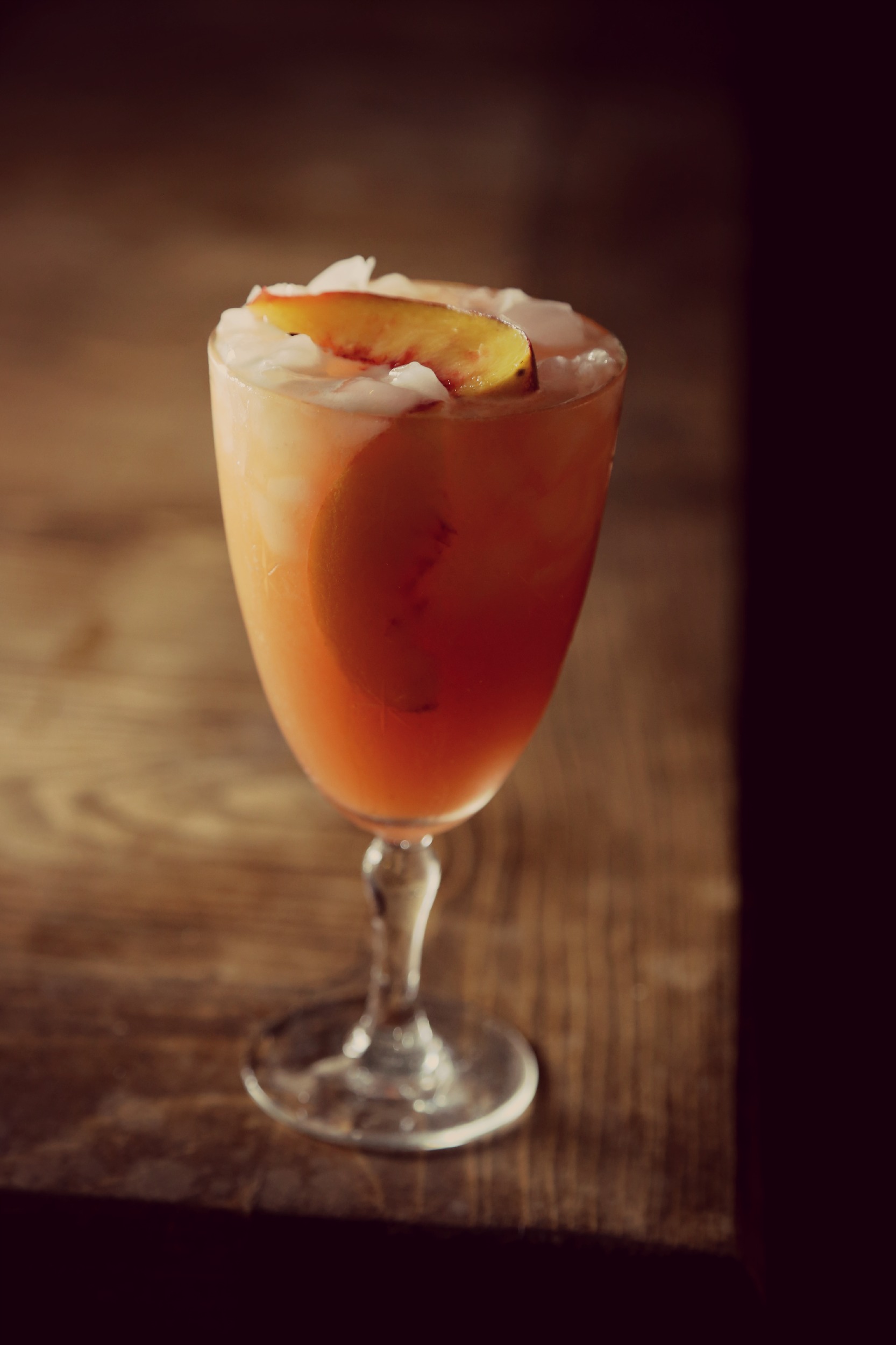 Peach Bourbon Lemonade
Ohh hola summer in South Texas, thank you for gracing us with your intense heat and humidity… thank you for gracing us with an endless summer supply of plump blackberries, vibrant watermelons and sweet peaches.
I love you Texas …there's no other place I would rather live.  I recently scooped up the prettiest peaches from a roadside stand. I made agua fresca and paletas, but set a few aside for sister time.
Sister time is where my sisters hang out, sipping cocktails, enjoying nibbles and catching up. We try to have sister time at least once a week.  I live for sister time as I my sisters inspire me, they are truly one of my greatest blessings.
I whipped up this peach bourbon lemonade for our sister time session, it was well received, sweet with a punch of bourbon. A perfectly perfect Texas summer cocktail enjoy this peach bourbon lemonade with the special people in your life.
¡Salud!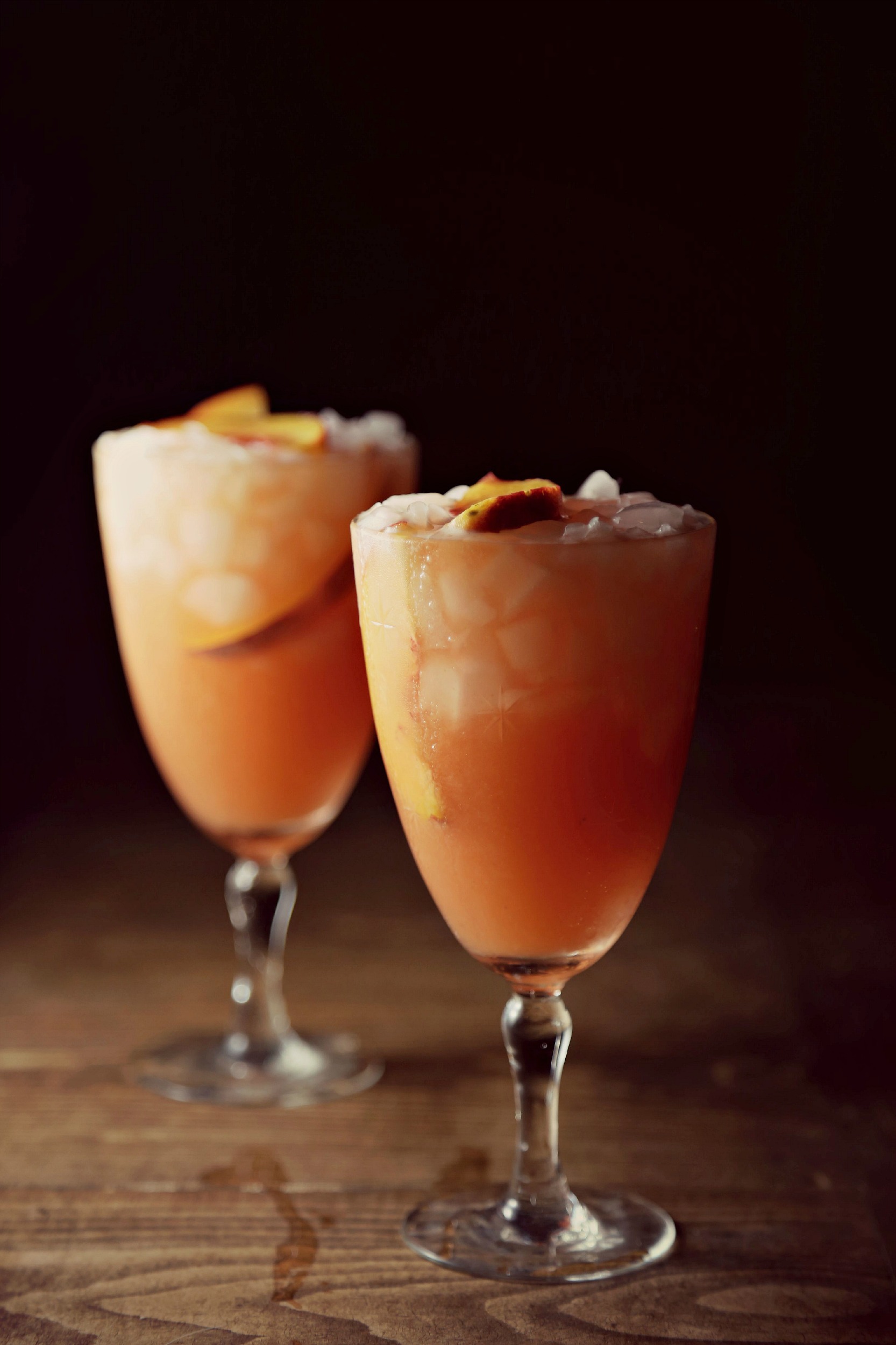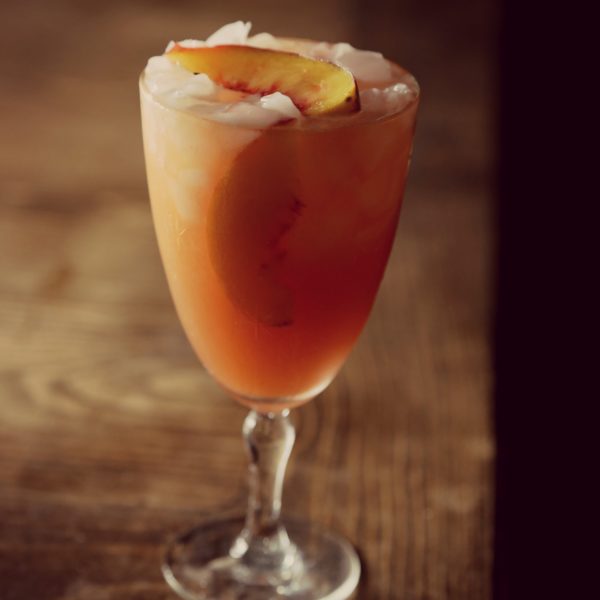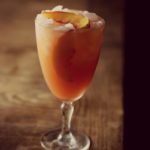 Peach Bourbon Lemonade
Ingredients
4

cups

water

2

cups

coarsely chopped peaches

3/4

cup

sugar

1

cup

fresh lemon juice

about 6 lemons

4

cups

ice

bourbon

1

peach

pitted and cut into 8 wedges
Instructions
Combine the first 3 ingredients in a medium saucepan over medium-high heat.

Bring to a boil; reduce heat, and simmer 3 minutes.

Place peach mixture in a blender; let stand for 20 minutes.

Remove center piece of blender lid (to allow steam to escape); secure blender lid on blender. Place a clean towel over opening in blender lid.

Blend until smooth.

Pour into a large bowl.

Refrigerate for at least 3 hours.

Press peach mixture through a sieve over a bowl, reserving liquid; discard solids.

Stir in lemon juice.

Place 1/2 cup ice in each of 8 glasses.

Pour in 1 ounce bourbon into each glass, top with peach lemonade; garnish each glass with 1 peach wedge.
Recipe Notes
recipe from Cooking Light