Sweet Life Disclosure: This is a sponsored post with Applegate. Thank you for supporting the brands I collaborate with to bring you exciting new recipes.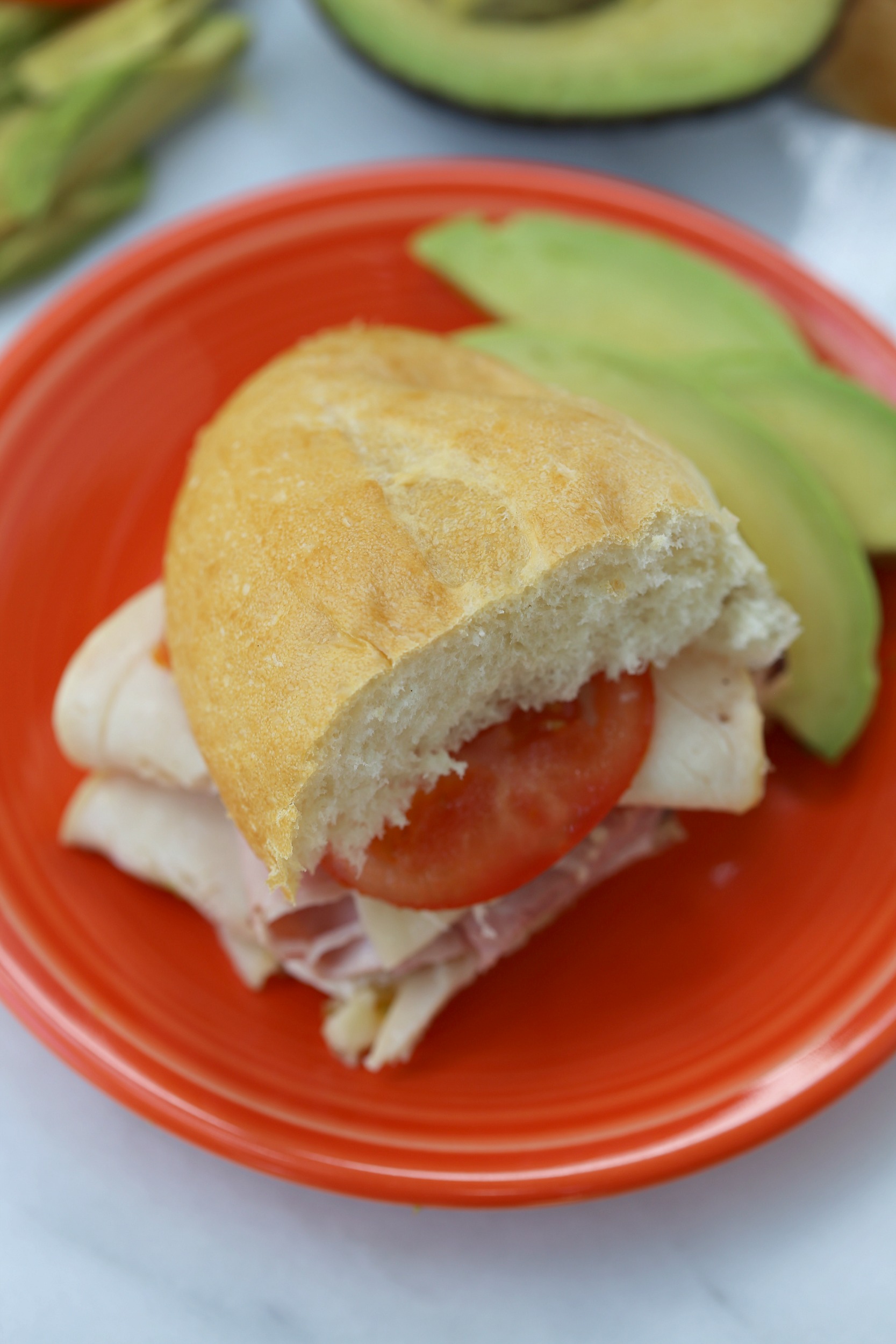 Ham and Cheese Torta Sandwiches (Torta de Jamon y Queso)
A torta is a Mexican sandwich typically eaten for lunch or "on the go."  Growing up mami would pack us a few tortas plus a thermos of cold agua fresca for our day at the beach. After a sunny day at the beach a big, messy torta really hit the spot.
A torta is typically made with a crusty bread called bolillo. Bolillos are a fluffy, soft roll with a crispy exterior that make the perfect vessel to house all those tasty fillings your little heart desires. My dad (papi) always layers his torta so heavily he is left using a knife and fork.
Speaking of fillings tortas can be filled with anything from sliced meats, sliced cheeses, stewed meats, Milanese (breaded meat), refried beans, chorizo, avocado, grilled meats, grilled veggies and creamy spreads. The options are limitless. I'm partial to the Thanksgiving torta, stuffed with leftover turkey and stuffing – so good. Did you know there is a torta that is covered with in a spicy broth called the "torta ahogada," which translates to a drowned torta?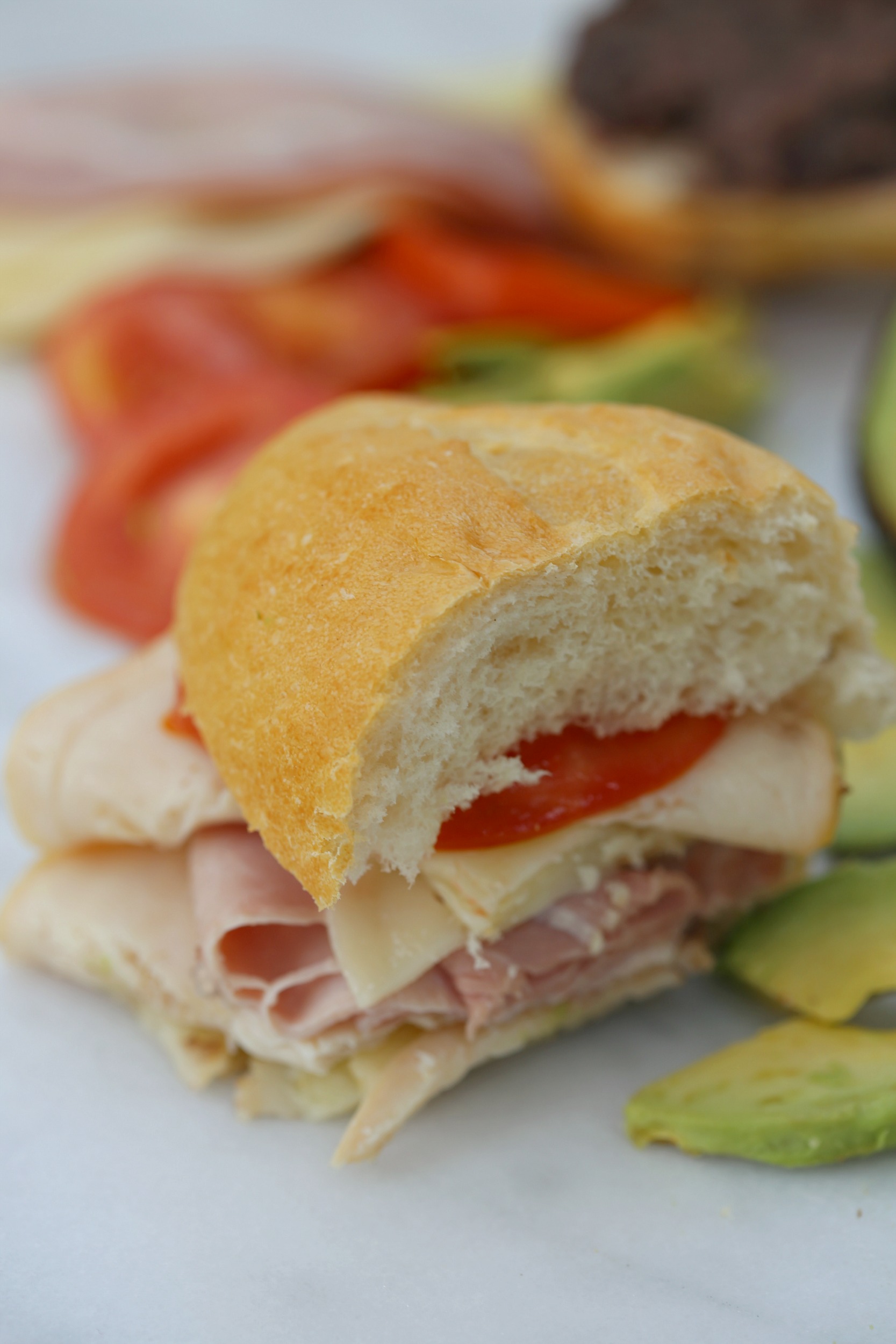 What I love about tortas is there is no rules – stuff it, layer it or pile it as high with whatever you have on-hand, plus tortas can be served hot or cold. Toasted in the oven or served cold on a platter with a few beers tortas are the ultimate lunch and party food.
I pick up bolillos at my local panderia to make my tortas, but I have made homemade bolillos at home. Find the recipe here for homemade bolillos.
Today I want to share with you a tortas served cold featuring applegate products. I was over the moon when Appelgate asked me to be part of their Sandwich board this year. Check out my fellow board members here. I'll be sharing recipes featuring their products.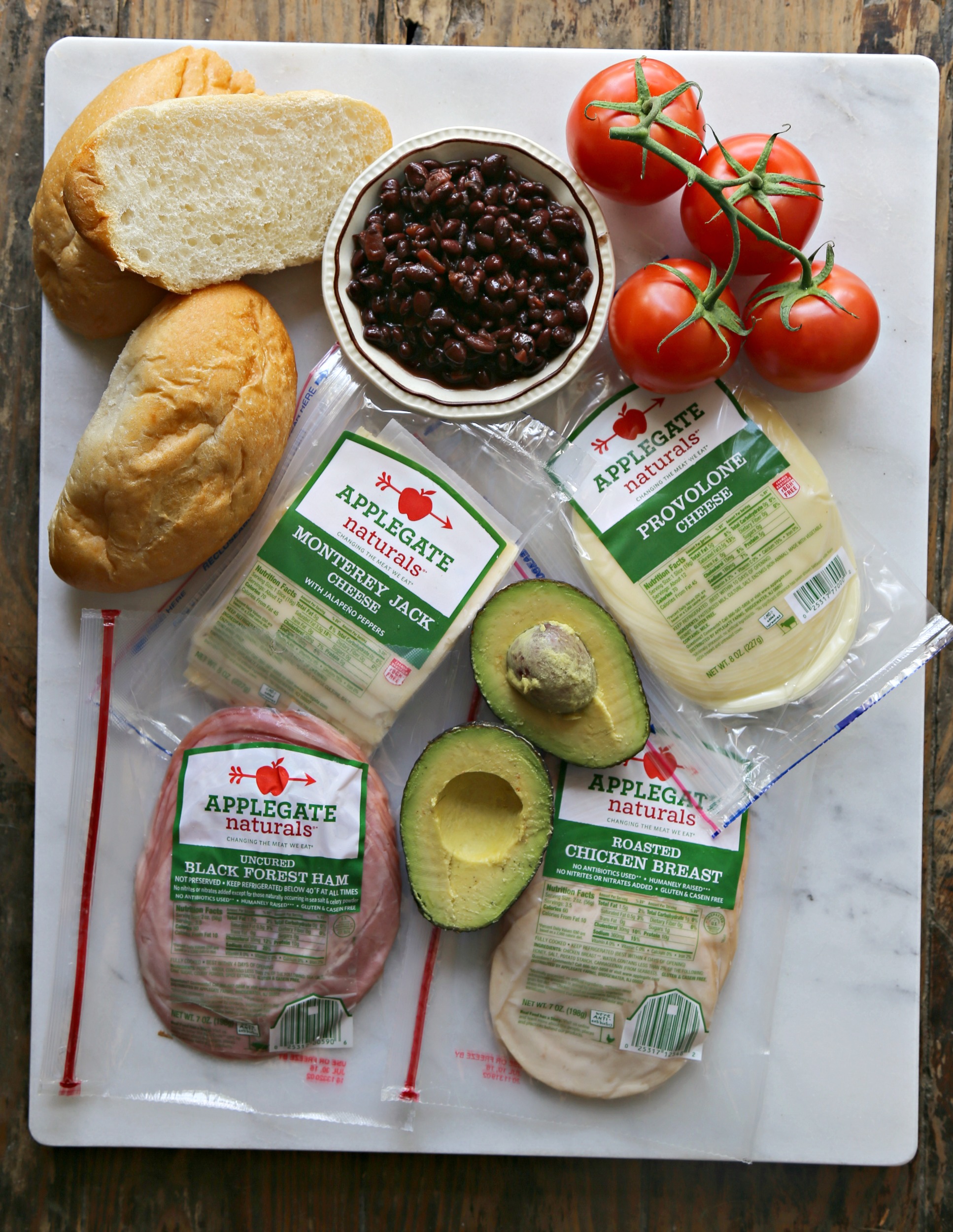 Applegate mission is to Change the Meat We Eat. By that we mean making good meat – the kind that's raised humanely without antibiotics and hormones – accessible to as many people as possible. To achieve this evolution, we put our resources toward the people we think have the most potential to change our food system – eaters, farmers and innovators. Our work involves educating people about the important issues that impact their food, addressing the challenges faced by new farmers, and supporting big ideas that can improve the way good meat is raised, produced and distributed.
Today's torta features these applegate products: Monterey Jack cheese, Provolone cheese, Black forest ham and Roasted chicken breast. Also included in this torta is refried black beans, sliced tomatoes and avocados. To serve I slice each bolillo in half, slathered on a hefty spoonful of refried beans then place on a platter. I like to place the sliced meats and cheese along with the tomatoes and avocado on a cutting board so everyone can customize their own torta. My oldest likes extra cheese, while my youngest piles on the slice tomatoes.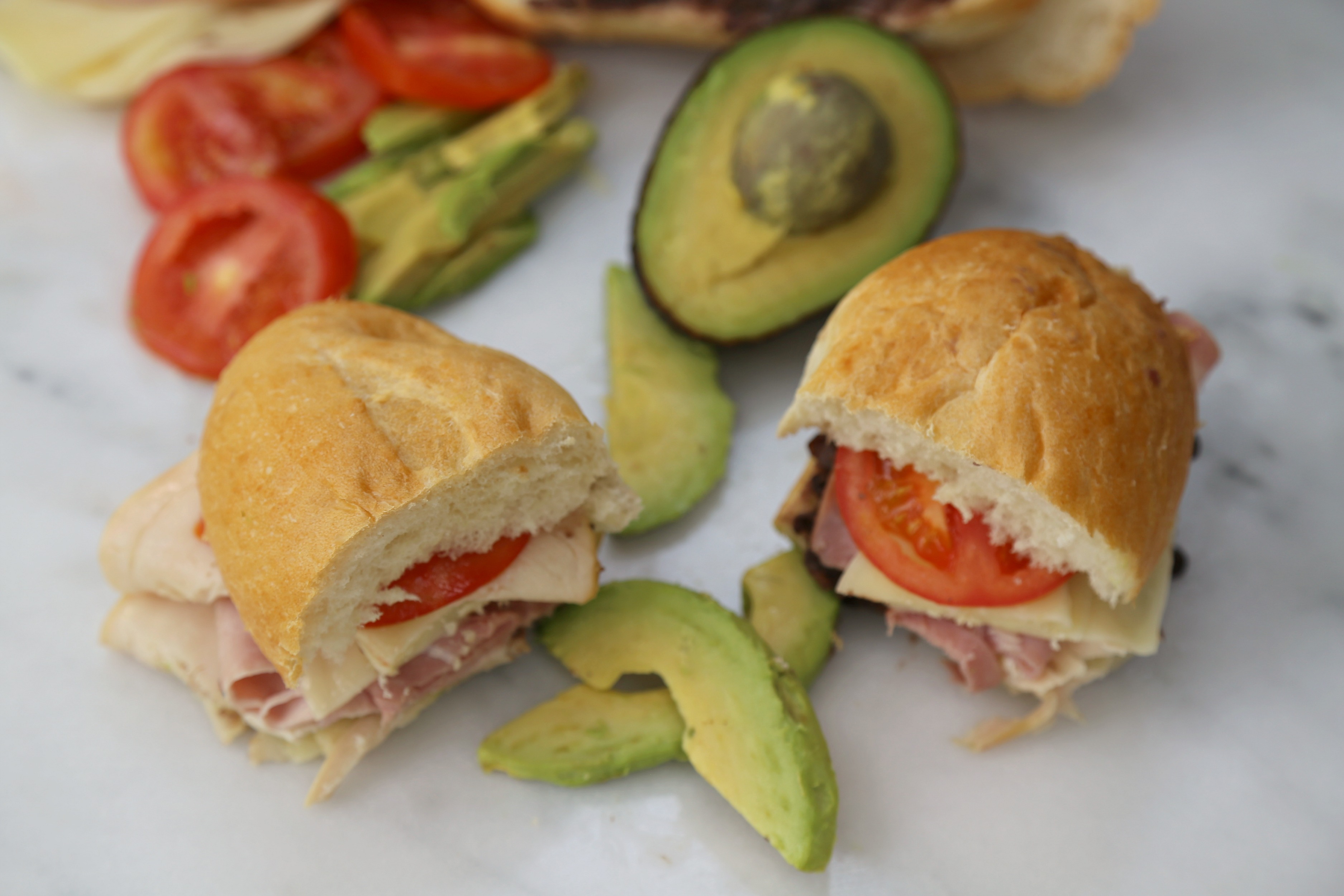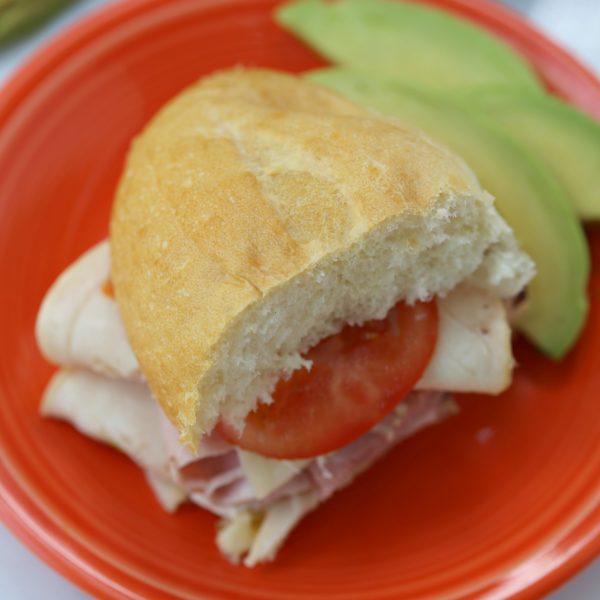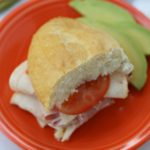 Ham and Cheese Torta Sandwiches (Torta de Jamon y Queso)
Ingredients
6

bolillos

2

cups

refried black beans

2

avocados

sliced

3 to

matoes

sliced

1

pkg Applegate uncured black forest ham

1

pkg Applegate roasted chicken breast

1

pkg Applegate monterrey jack cheese with jalapenos

1

pkg Applegate provolone cheese
Instructions
Slice the bolillos in half lengthwise. On one side, spread a tablespoon of refried black beans. Top with avocados, tomatoes, ham, chicken breast, moterrey jack and provolone. Place the top half of the bolillo on the sandwich and slice the torta. Serve.