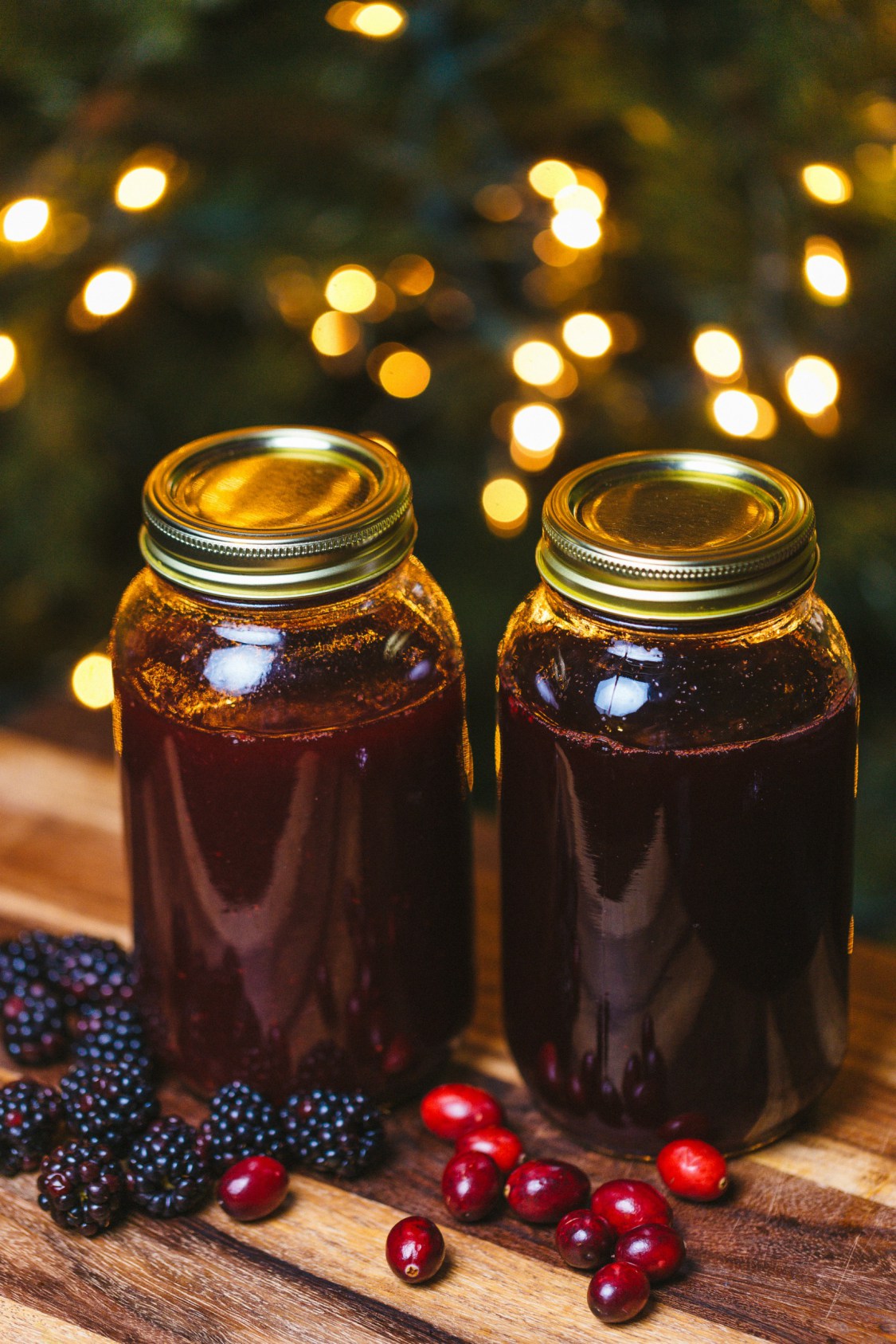 I'm gifting the gift of booziness this year. Earlier I shared how to make homemade hibiscus cinnamon cocktail syrup, then how to infuse vodka and today I'm excited to share a recipe for homemade margarita mix.  Not only one, but two amazing mixes that are sure to be the perfect gift for the holidays – and the best part, you can whip these mixes up in no-time. They literally take less than ten minutes to make.
I loathe the taste of margarita mixes – they are syrupy, grainy and dilute the flavor of the tequila. Nothing beats a homemade mix.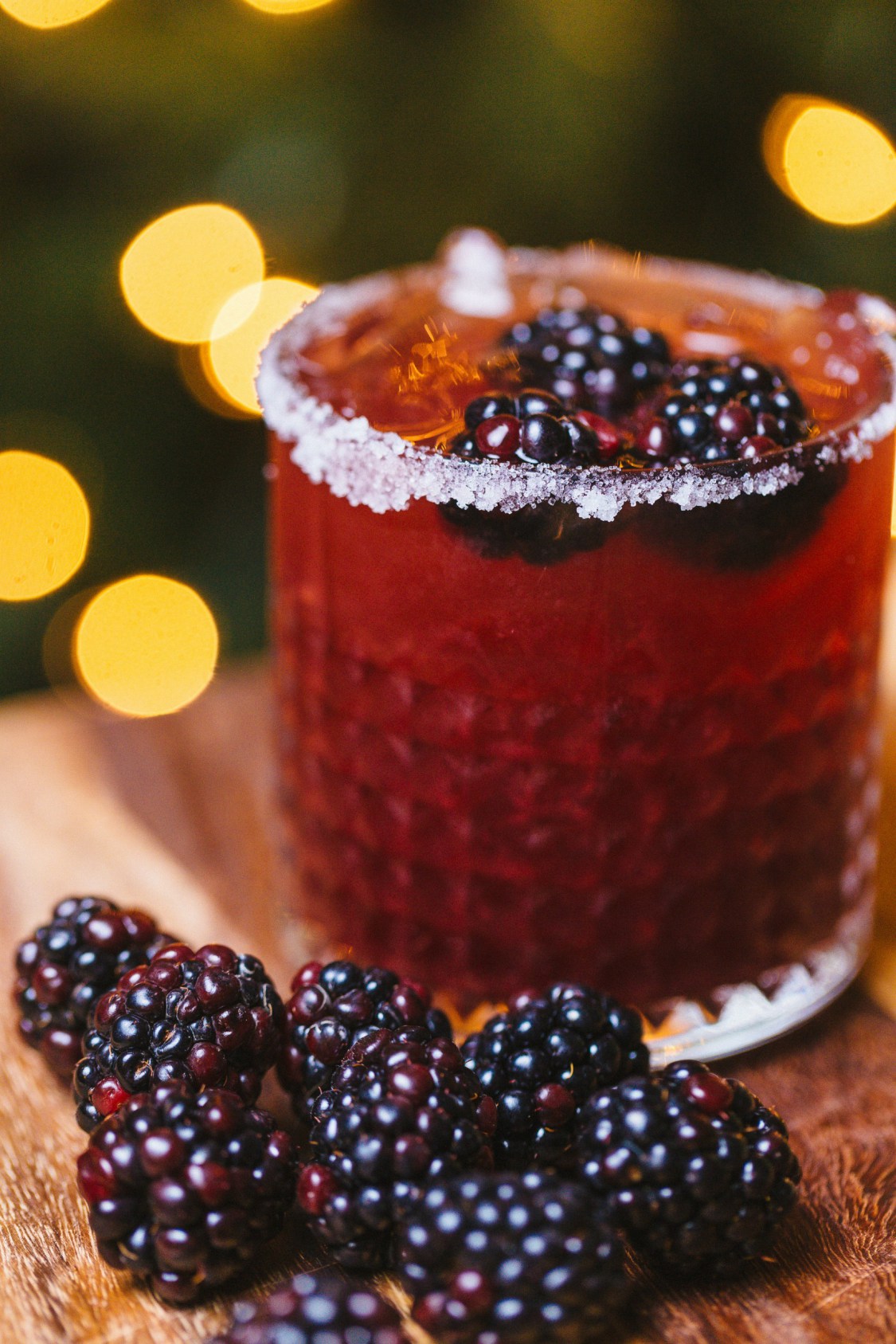 I made two kinds of margarita mixes – cranberry and four berry. The cranberry mix is tangy, vibrant and pairs wonderfully with tequila blanco. I also made a four berry which includes blackberries, strawberries, raspberries and blueberries. And guess what? I used frozen berries, which made me love this mix even more since I don't have to wait until summer to enjoy a quality margarita. I also added a cinnamon stick to the berry mix for warmth. The four berry mix pairs perfectly with both blanco and reposado tequila – and bonus with both mixes you can also make any cocktail I featured in my homemade cocktail syrup post. Win-win.
To Make a Single Margarita
1/2 cup homemade margarita mix
¼ cup tequila
1 tablespoon Cointreau
Ice
Lime wedges
Salt for rim
Run a lime wedge around the rim of a glass, dip into salt and fill with ice. To a cocktail shaker filled with ice, add tequila, lime juice, Cointreau and margarita mix. Shake well and pour over glass filled with ice.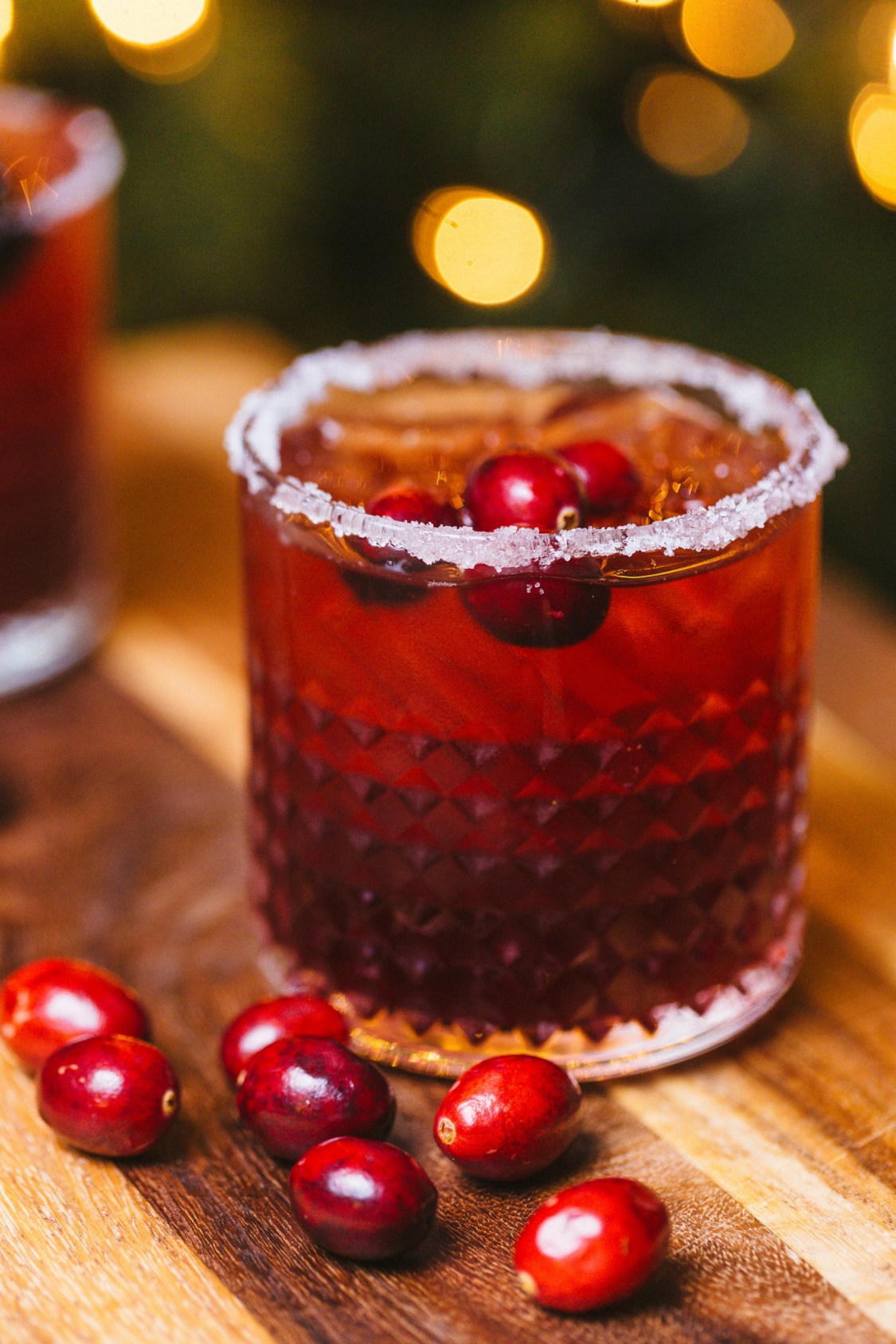 These homemade margarita mixes are great because you can make them, stash them in your fridge and are fully prepared to serve up one margarita, two, a whole pitcher or these mixes would be amazing in a punch bowl for a big party. Simply rim you glasses, add tequila, Cointreau and you are set.  Find more margaritas here.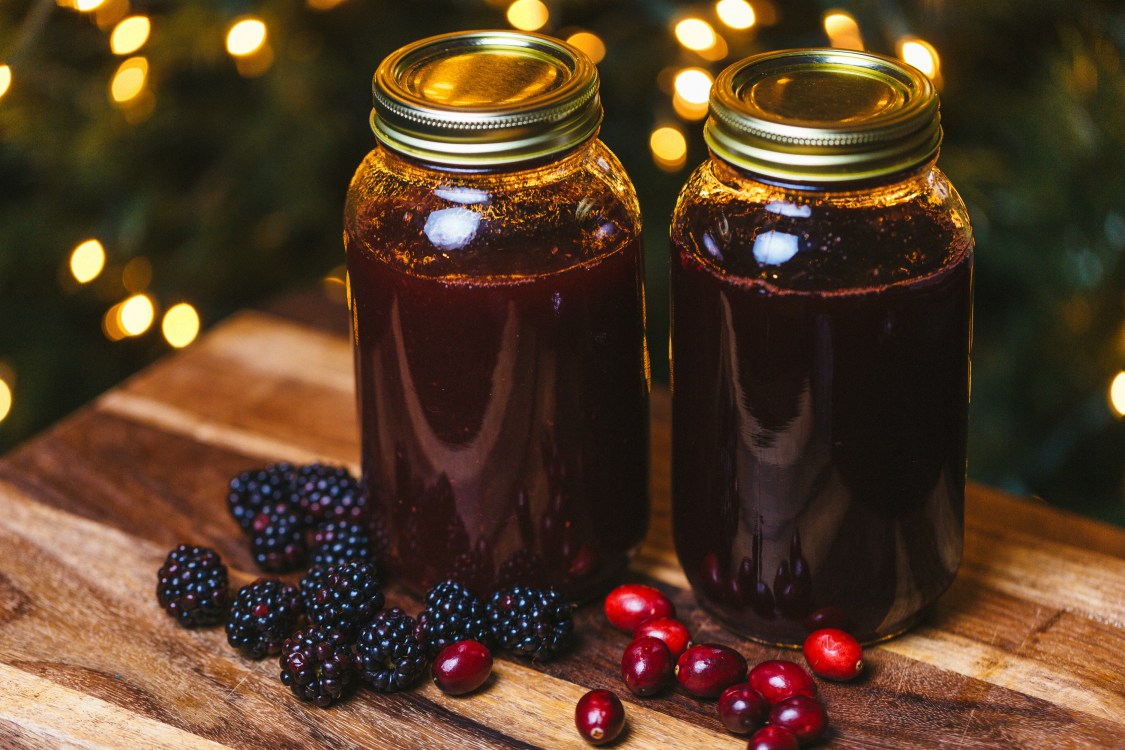 To Make a Pitcher of Margaritas
In a large pitcher filled with ice, combine margarita mix with 2 cups of tequila and 1 cup Cointreau.  Stir, serve in glasses rimmed with salt.
I poured my homemade margarita mix into large canning jars. I'll add a festive ribbon, recipe card plus a bottle of tequila to create a festive boozy gift.
¡Salud!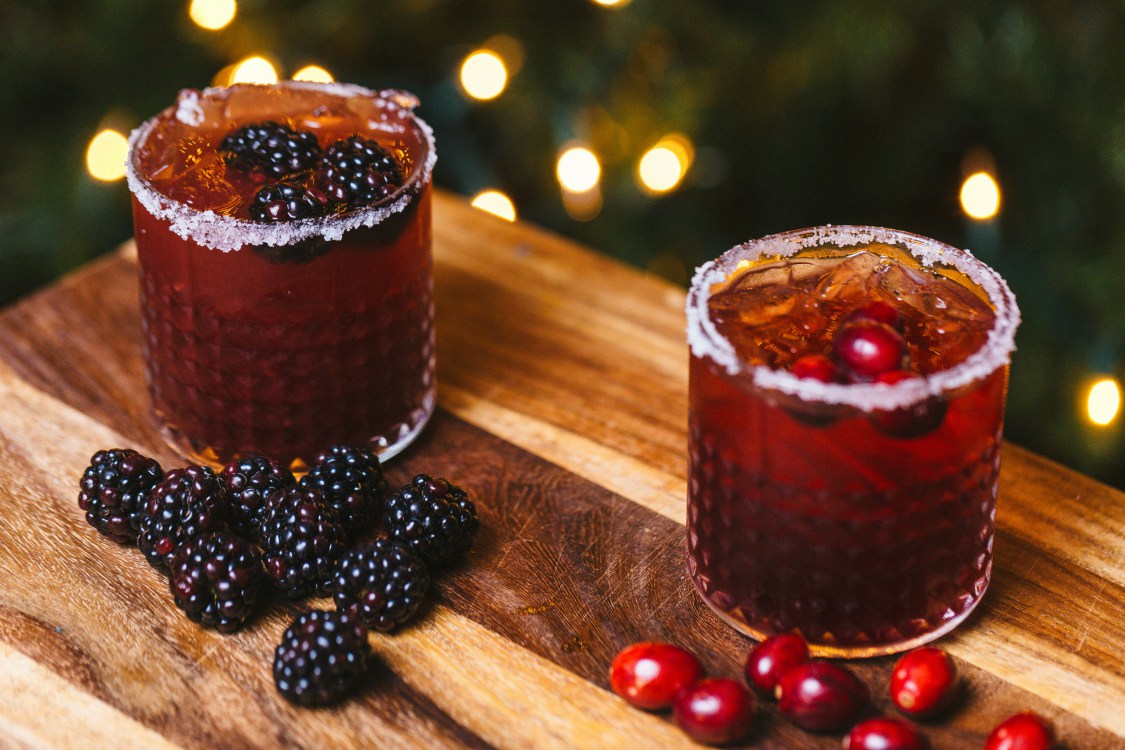 Homemade Margarita Mix – Cranberry & Four Berry
Ingredients
3 cups water
3 cups sugar
16-ounce bag of frozen berry medley, thawed
1 large cinnamon stick
2 cups fresh lime juice
Instructions
Combine water and sugar in large saucepan. Stir over medium heat until sugar dissolves. Add berries, cinnamon stick; bring to boil.  Reduce heat and with the back of spoon mash berries. Remove from heat, allow to cool syrup.
Once cooled, strain mixture, using back of spoon to extract as much liquid as possible. Sit in lime juice, pour into glass bottle of choice. Chill until cold, can be made up to one week in advance. Will keep in the fridge for up to one month. Use to make one, two or pitcher of margaritas.