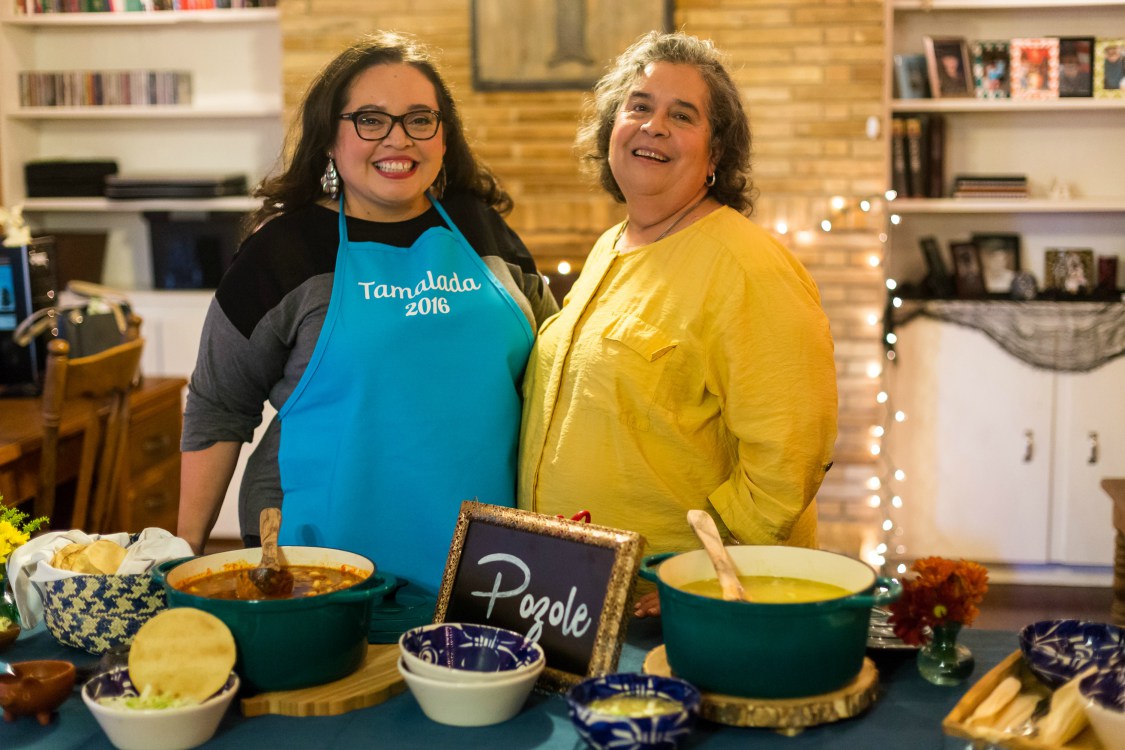 How to Create Your Own Pozole Bar
Photos by Jason David Page
I recently shared a complete post with tips, tricks and ideas on how to host a tamalada.  It is one of my favorite events of the year, plus I love having the entire family under one roof.
One of the tips I shared was that I like to create a designated space where people are free to help themselves to food. I like to set up a pozole bar. Growing up my mami always made pozole rojo when she hosted her tamalada, so it has become a family tradition.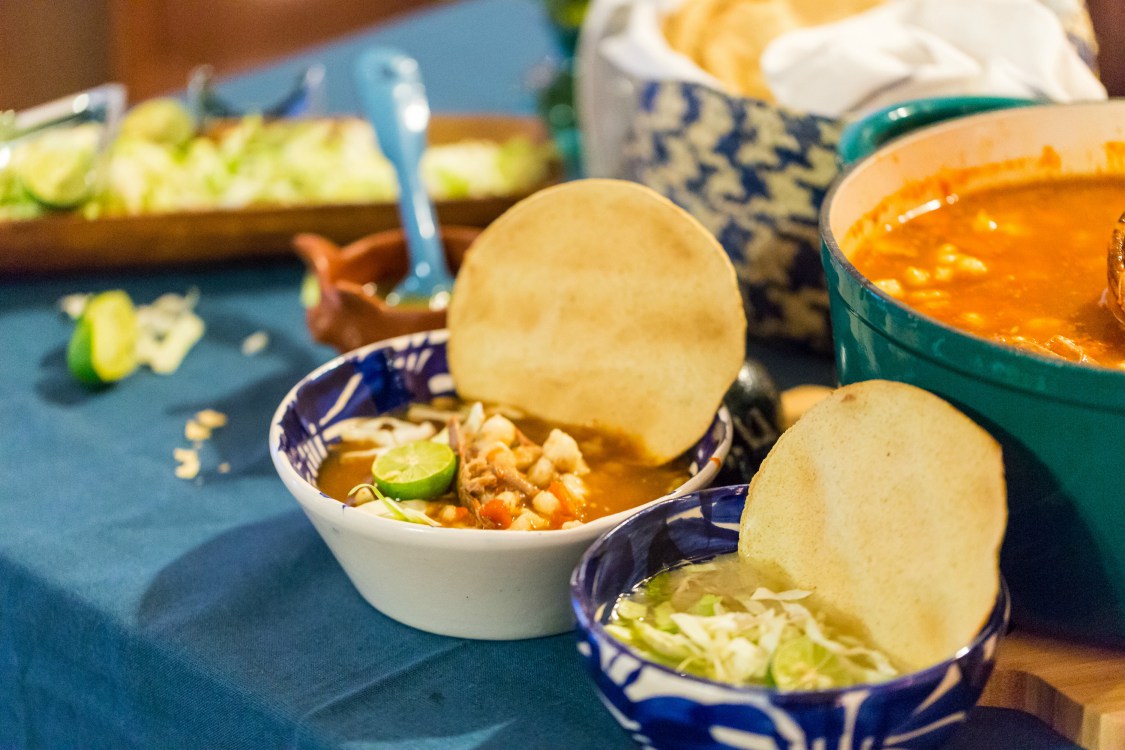 The only twist I have made to this tradition is to serve two or three different kinds of pozole for my guests to enjoy.  It is nice to have a variety for your guests – pozole rojo, verde, chicken or pork or even pozole de frijol. One mild, one spicy I like to give my guests options, after all a full belly will give your guest the strength to work all day assembling tamales.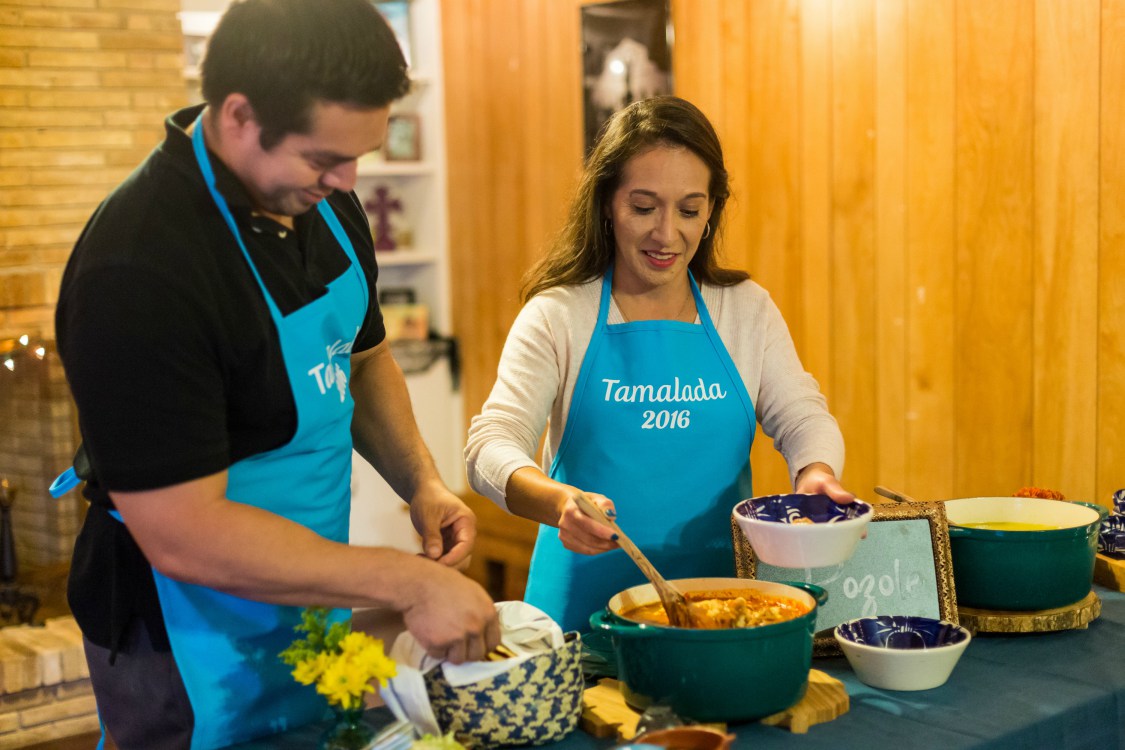 Let's talk toppings! I mean what's a warm bowl of pozole without tasty toppings? Consider having a few crunchy/tasty options like – sliced cabbage, lime wedges, sliced radishes, diced avocado, a few salsas or tostadas.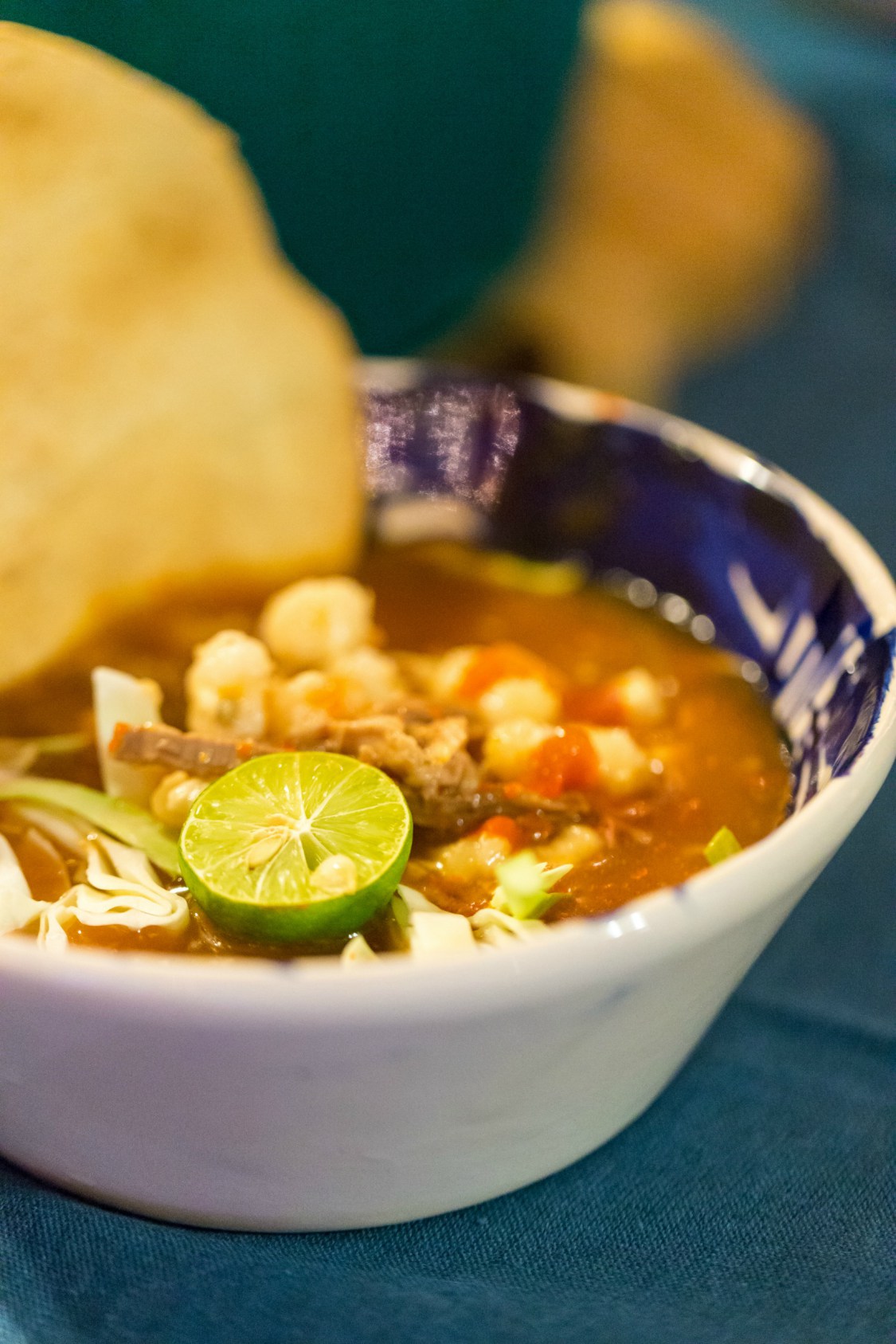 I set up my pozole bar away from the table where we are assembling tamales so people are free to serve themselves, wander with their bowl to chat with other guests, eat outside (I also set up an outside table) and go in for seconds.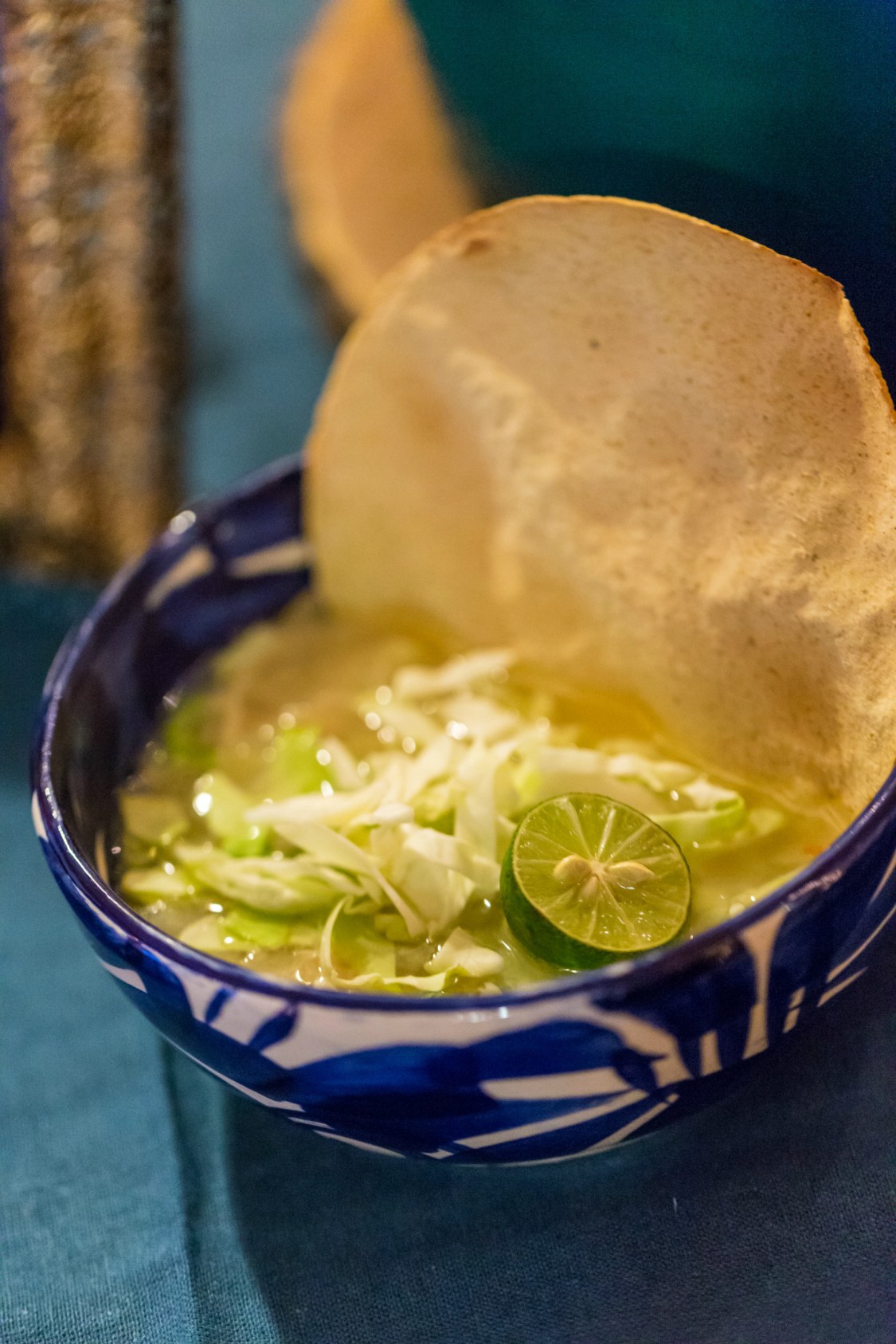 I keep the my pozole warm in a slow cooker the transfer to a dutch oven just before guests arrive. I add a colorful tablecloth, place out bowls, utensils and plenty of garnishes so my guests are free to eat when the please.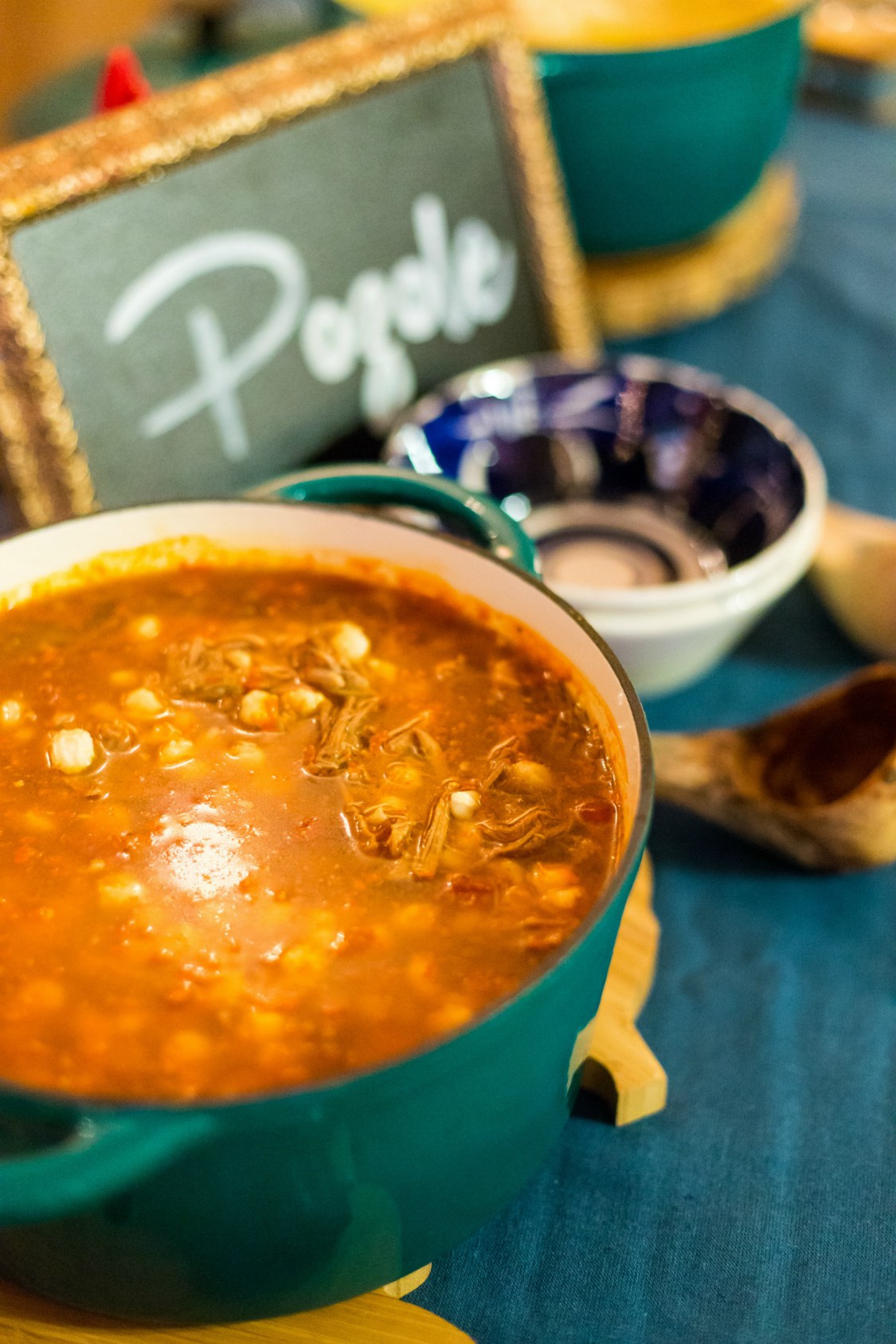 One of the best parts of a creating a food bar for a fiesta is its versatility.  Try these other variations to make a food bar at home – Other examples are a sandwich bar, tostada bar, nacho bar or taco bar.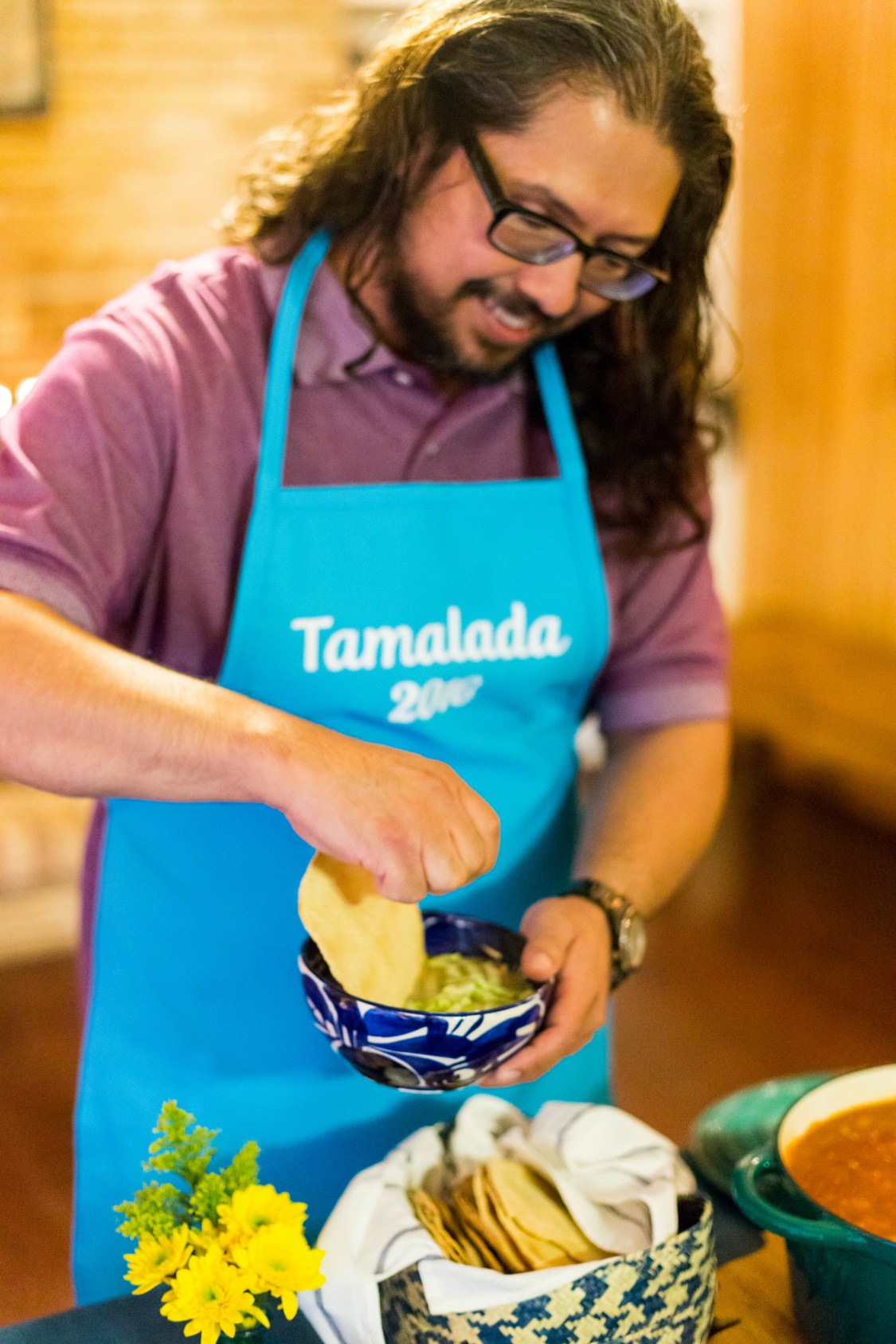 Recipes to Serve at Your Pozole Bar
I'm including a few of my favorite pozole recipes to get you started on creating your own pozole bar at home. Click on link or picture below to view recipes.
easy pozole verde – easy pozole rojo – pozole verde – pozole de frijol – slow cooker pozole verde