It doesn't feel like Christmas until the Tamales de Frijol hit the Comal.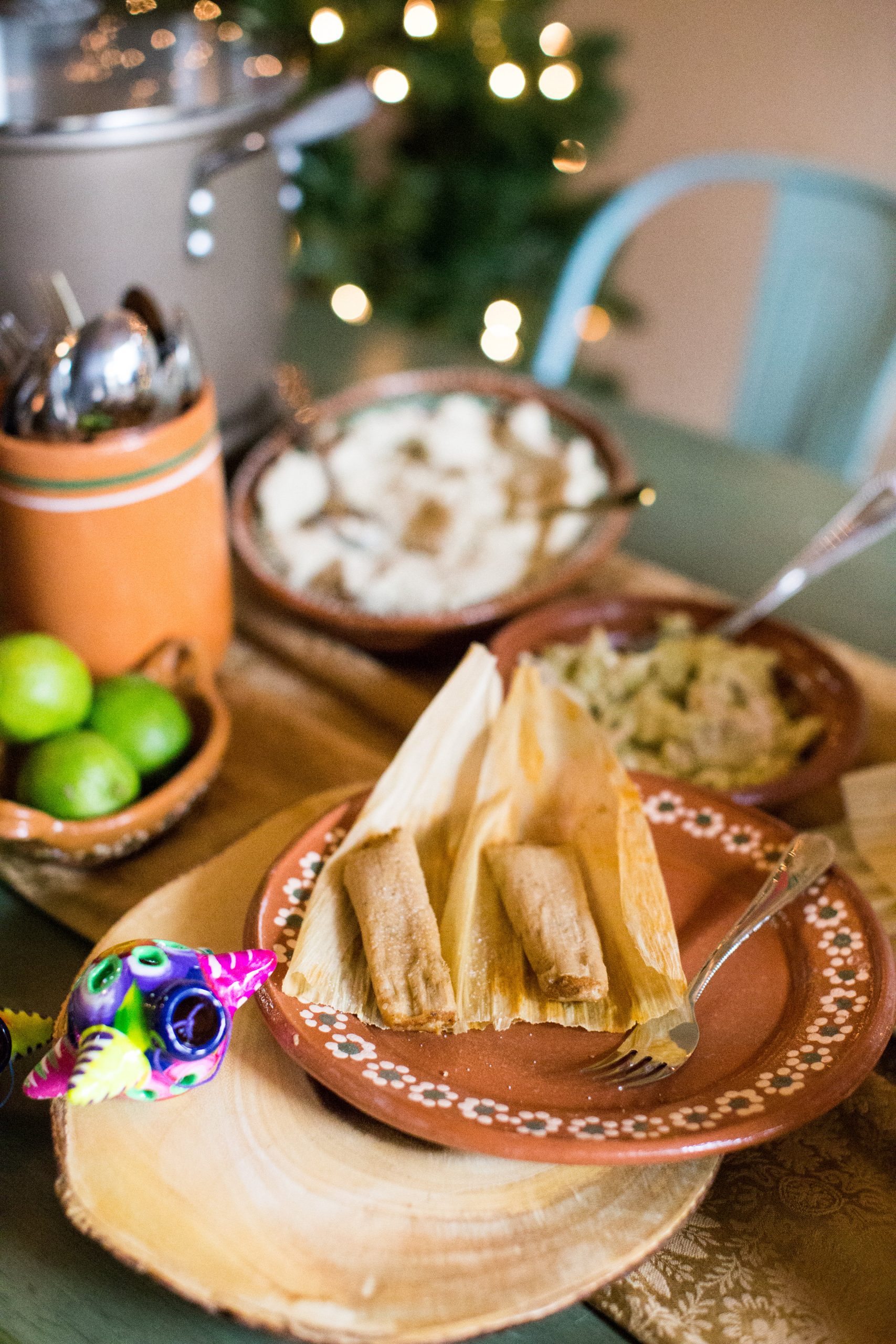 Growing up Mami always made a small pot of tamales de frijol for us kids at her tamalada.
Straight from the pot, warm with a sprinkle of salt – delicious. These are some of my most cherished memories.
Sharing the gift of tamales is a precious gift from my Abuelita and Mami I will always cherish.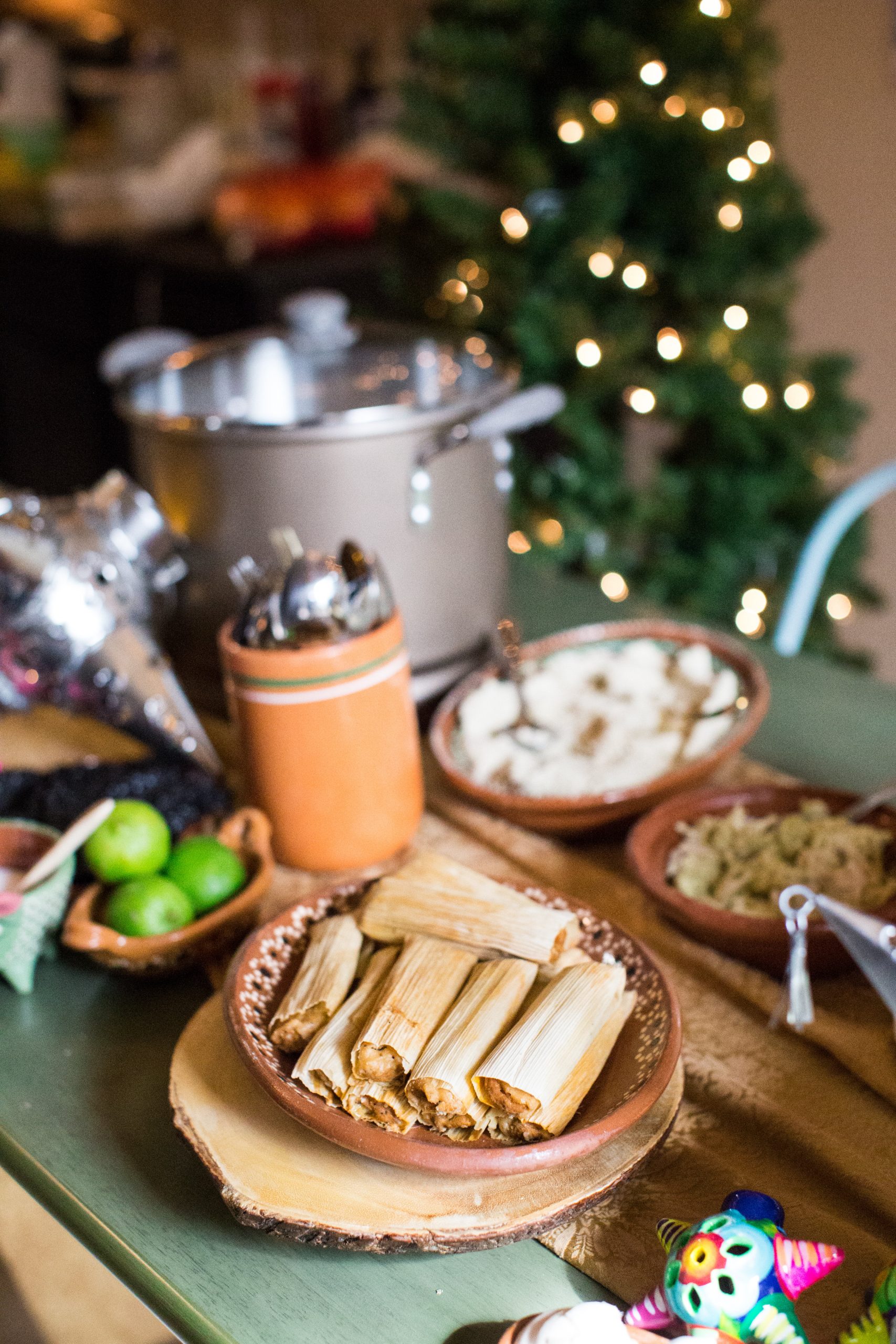 They lovingly shared with me at an early age how to make tamales, but it was so much more. They shared their time, patience, love and most of all their MEMOIRES. I learned about their childhood, their first loves and their most challenging times while we made tamales. We connected through Comida.
When I became a mom I couldn't wait to pass on this beloved tradition with my girls.
In a tamalada, each family member takes on a different task to prepare the tamales and the older generations share their skills and tradition with the younger generation. AND WHILE YOU ARE
Spreading, filling, wrapping; spreading, filling, wrapping; spreading, filing, wrapping
Tamales are much more than tamales – they bring families and friends together.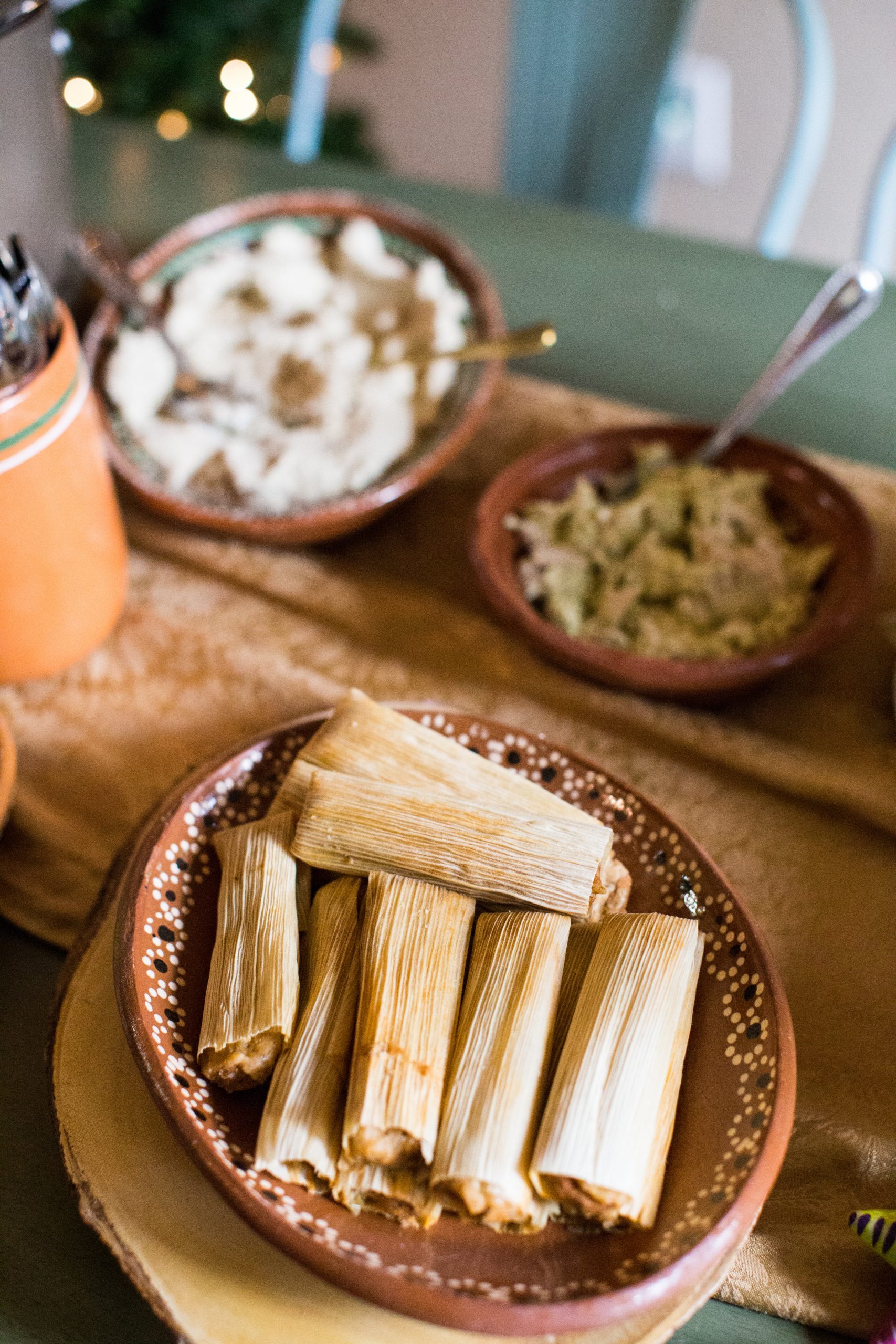 It is a time to share life experiences. A time to re-bond, re-connect and make new memories.
Tamales de Frijol are pretty popular here in South Texas. We Tejanos love our refried beans – if you visit any Tex-Mex restaurant chances are your plate will consist of a side of refried beans, so naturally, tamales de frijol are truly a part of a Texas Christmas tradition.
Serve these bean tamales with salsa fresca, slices of avocado with queso fresco or try them with a drizzled in a spoonful of mole -yum.
I make my refried beans a day in advance, you want them on the drier side.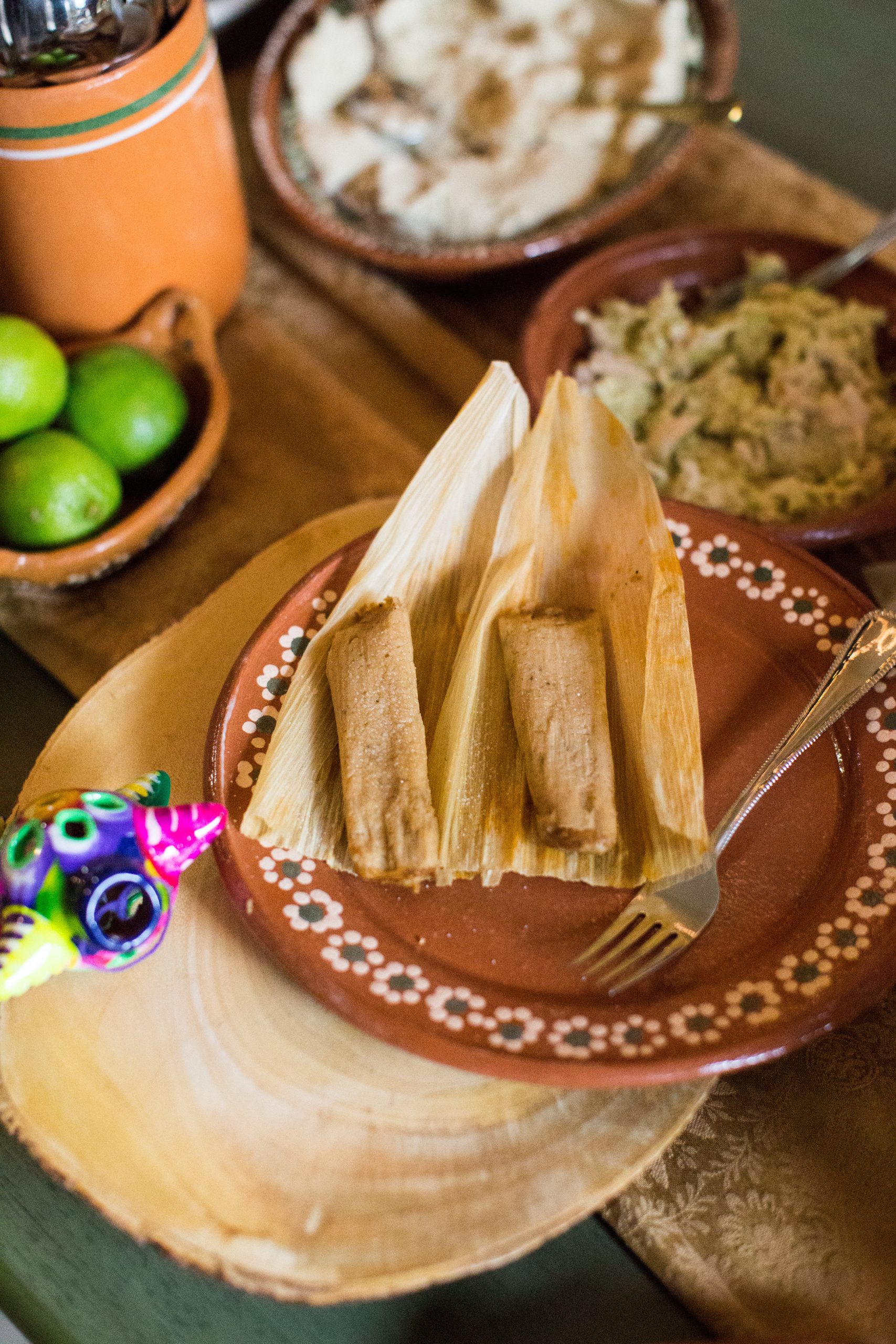 HELPFUL TAMALE LINKS: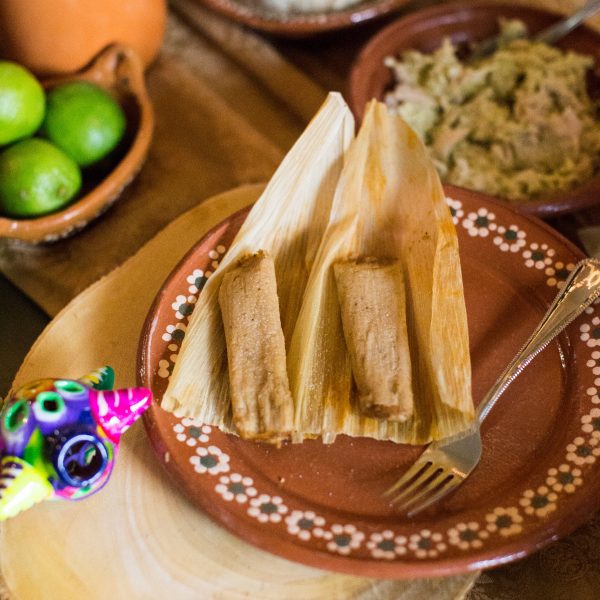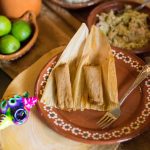 How to Make Tamales de Frijol
Ingredients
Ingredients

Refried beans

10-12 cups

For Corn Husks:

1

package dried corn husks

For Red Chile Sauce:

5

dried ancho chiles

stems and seeds removed

2

garlic cloves

1/2

teaspoon

ground cumin

2

cups

reserved water from boiling chiles

2

tablespoons

pork lard

For Masa:

4

cups

masa

1

teaspoon

salt

1

tablespoon

baking powder

1 1/4

cups

lard

2 1/2 to 3

cups

broth

chicken or beef

1/4

cups

red chile sauce
Instructions
Instructions

For Corn Husks:

Soak dried corn husks in a bowl of hot water, use a molcajete to keep them submerged for at least 2 hours.

When ready to assemble tamales, drain water from corn husks.

For Red Chile Sauce:

In a large saucepan, place chiles and cover with water.

Boil until softened, about 10 minutes.

Drain, reserve the water.

Place the chiles, garlic cloves, ground cumin, plus 2 cups reserved water into a blender.

Blend until smooth.

Heat lard in a saucepan over medium-high heat, add chile sauce, reduce heat to low and cook over low heat for 10 minutes, stirring occasionally.

Remove from heat, reserve chile sauce for masa.

For Masa:

Mix masa, salt, baking powder, lard and broth until the batter is light and fluffy. Add additional broth if needed.

Add red chile sauce, mix well.

To Assemble Tamales:

Using a spoon, spread masa over corn husk.

Add refried beans, about 1 spoon-full, fold and add to steamer filled with 2-3 inches of water.

Cover, bring to a boil.

Reduce heat, simmer for 2-2 1/2 hours, adding additional water if necessary.

Tamales are ready when they easily remove from the husk.

Allow tamales to stand for 10-15 minutes, serve warm.
Y MAS TAMALES: