Jarritos Mandarin Margarita, made with just three ingredients, Jarritos mandarin soda, fresh lemon juice and tequila blanco can easily be whipped up after a long day.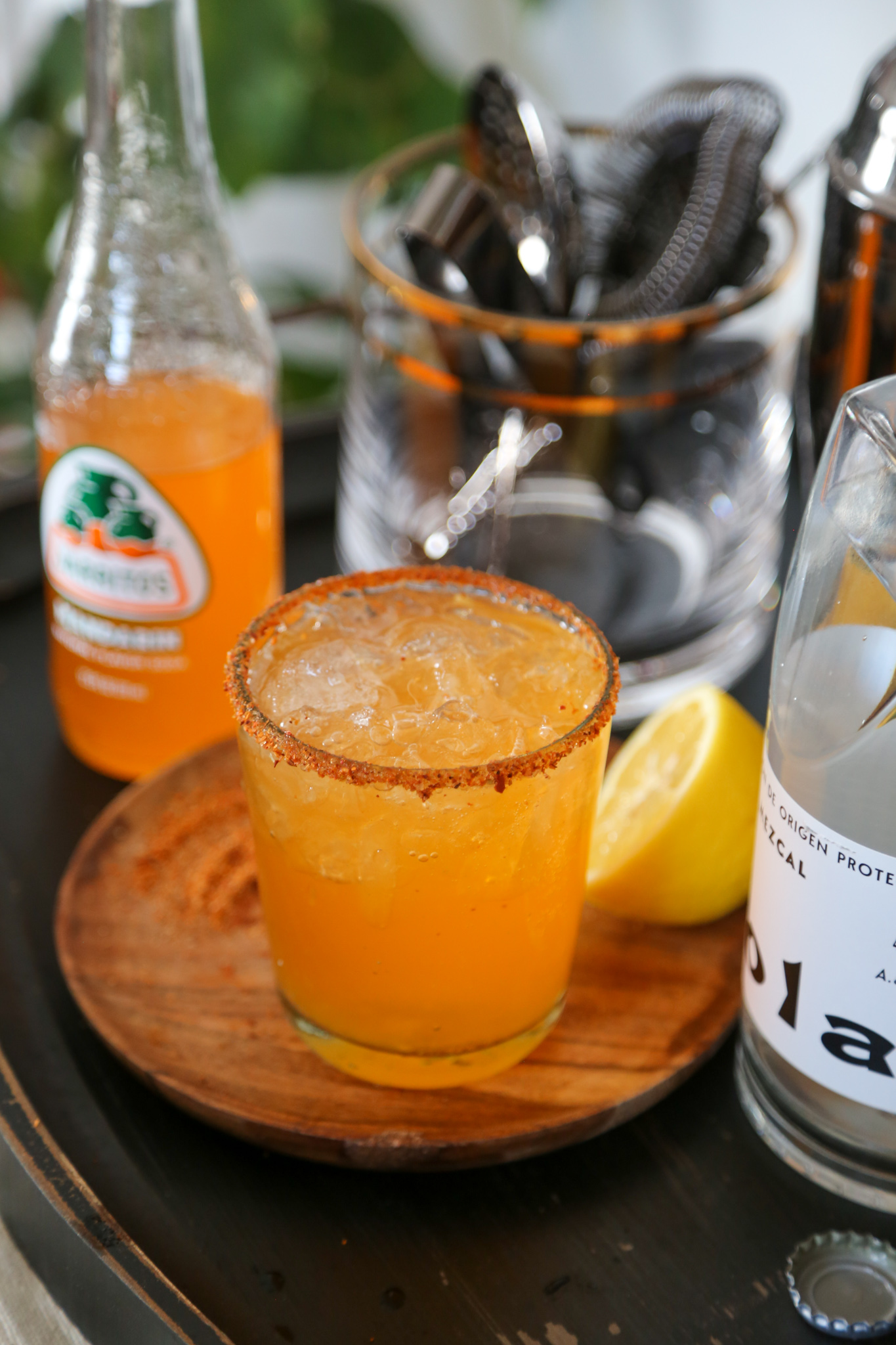 Jarritos for the Friday win baby!
From dinner, fiestas, weekend cocktails and recipe development Jarritos play a major role in my cocina.
Tamarind is my favorite flavor, pero recently I have been enjoying sipping on Jarritos mandarin margarita.
Made with only three ingredients a Jarritos mandarin margarita is one of the easiest cocktails I have ever shared on Sweet Life, but man is she tasty.
Made with tequila, freshly squeezed lemon juice, and Jarritos mandarin soda.
This cocktail is a snap to whip up and think of the possibilities featuring other Jarritos flavors – tamarind, lime, pineapple, mango, grapefruit or guava.
My Jarritos mandarin margarita is perfect a dinner party, movie night, fiestas and served with BBQ.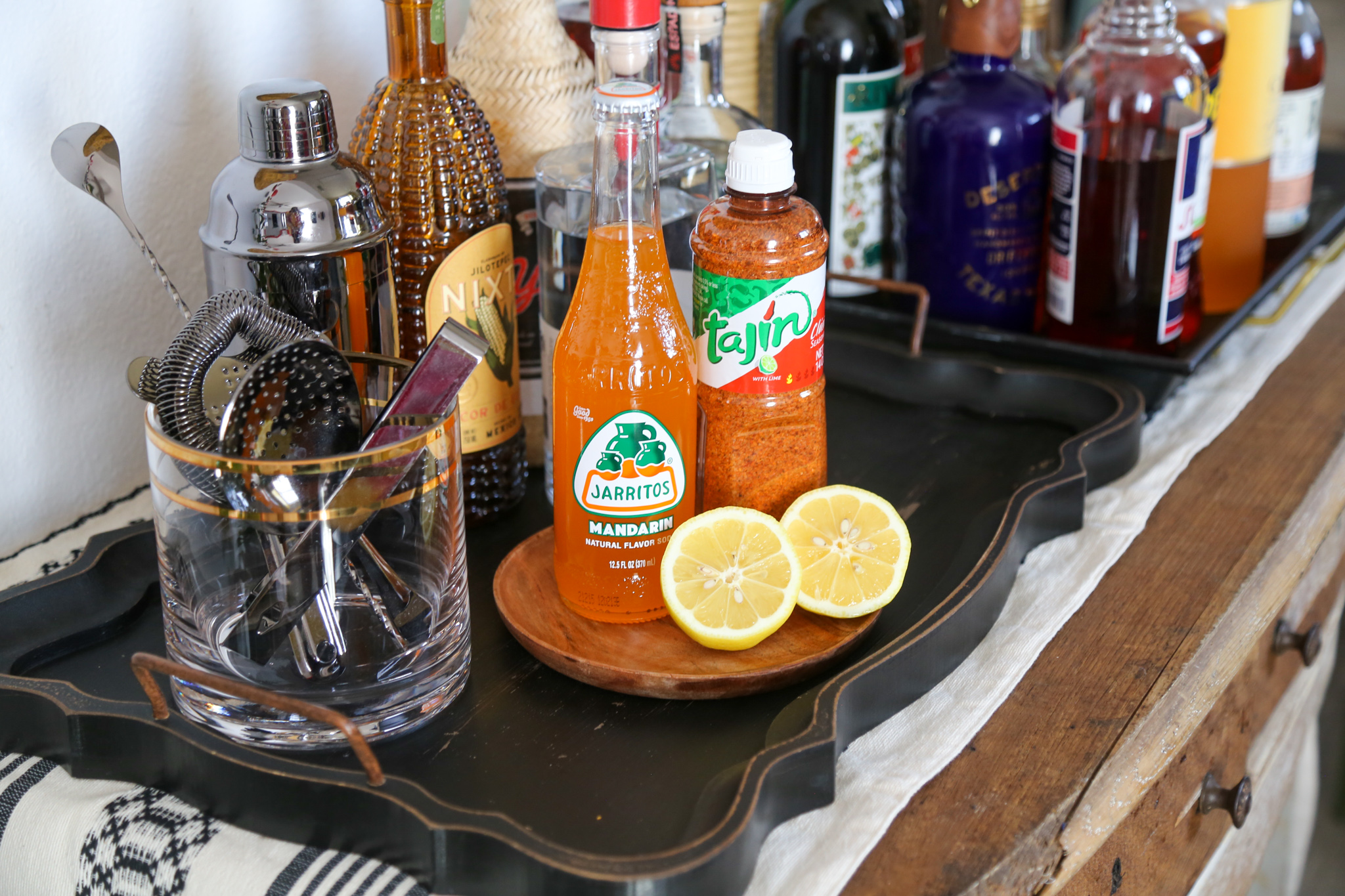 3 INGREDIENT MARGARITA
tajin & lemon wedges for rimming – I rimmed my glass with Tajin, but feel free to use salt instead or skip the rim altogether.
ice
tequila blanco works beautifully in this cocktail. Look for a tequila blanco labeled 100% agave, which means it is distilled from only blue agave plants. Cheaper tequilas are often cut with corn or sugar cane, resulting in a tequila that burns, is flat.
Fresh lemon juice, there is no comparison to fresh lemon juice, the bottled stuff simply does not cut it when shaking up cocktails. Fresh juice is always best.
Jarritos mandarin soda, one bottle makes two cocktails.
Lemon slices, for garnishing.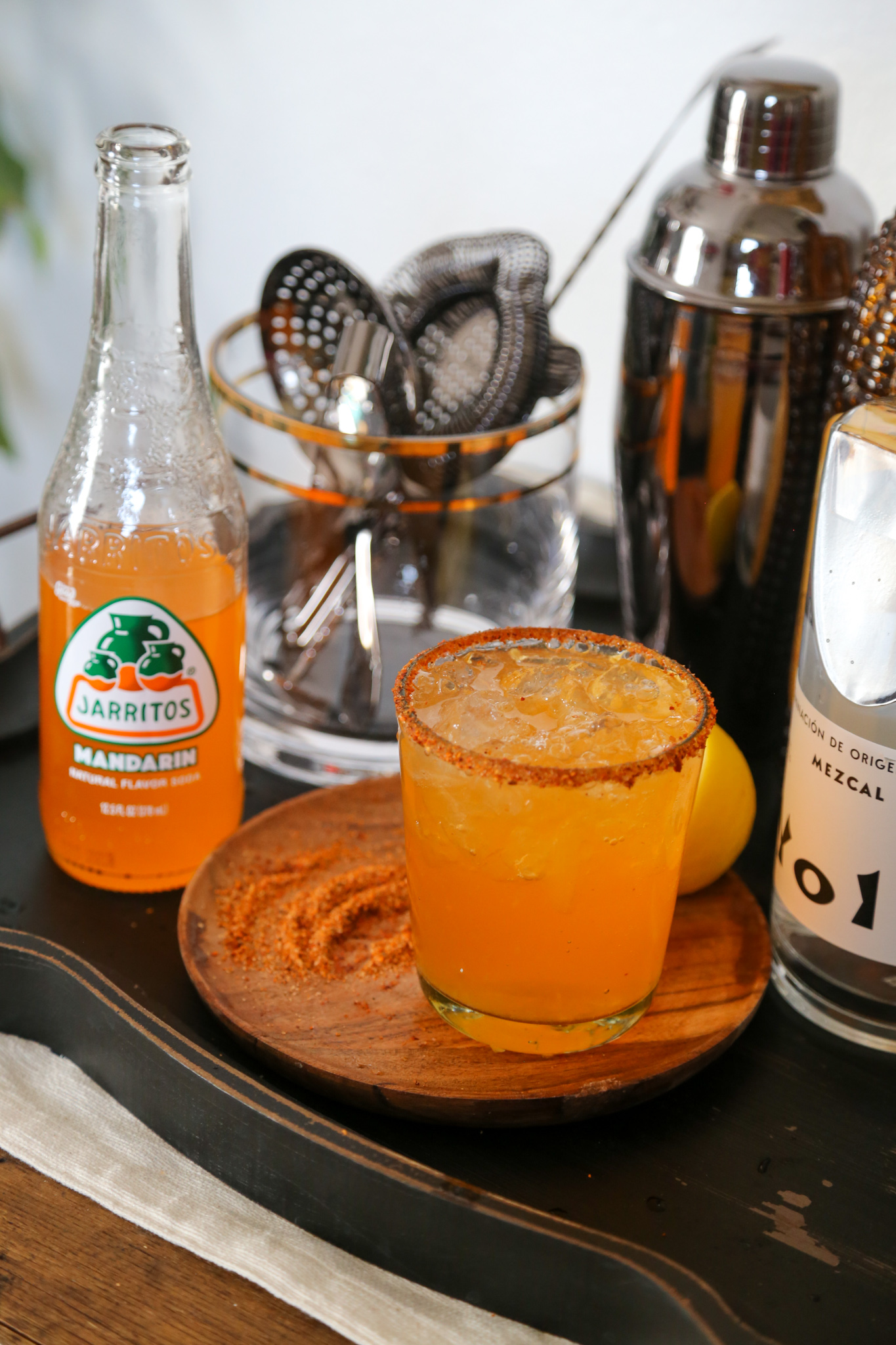 HOW TO MAKE A JARRITOS MARGARITA
This is cocktail is a snap to whip up, not need to even grab a cocktail shaker to make this margarita.
Simply grab two rocks glasses and let's get shaking or better yet, let's get pouring. One soda makes two cocktails.
First run a lemon wedge around two glasses and dip glasses into tajin or salt.
Fill glasses with ice.
Next add ½ ounce tequila blanco to each glass.
Squeeze fresh lemon juice into each glass. I simply use my hand, pero you can use a citrus squeezer.
Top with Jarritos mandarin soda.
Garnish with lemon this is optional, but is makes for a pretty presentation if serving for a dinner party.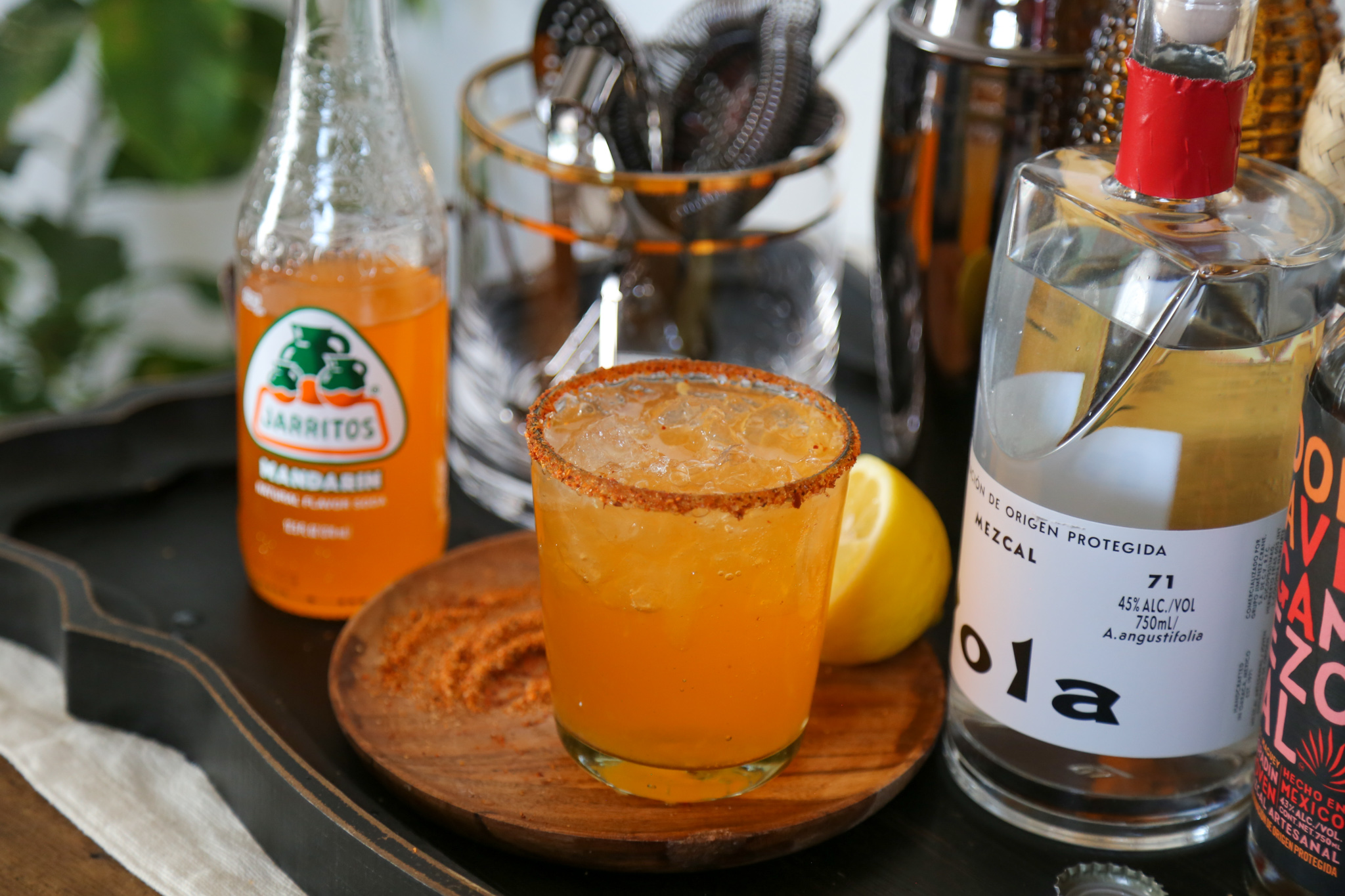 recipe