Happy NATIONAL MARGARITA DAY!
Hands down one of my favorite days of the year. Y'all know my adoration for tequila y margaritas?
After all, I have an entire page dedicated to this wonderful cocktail – Margaritas for everyone!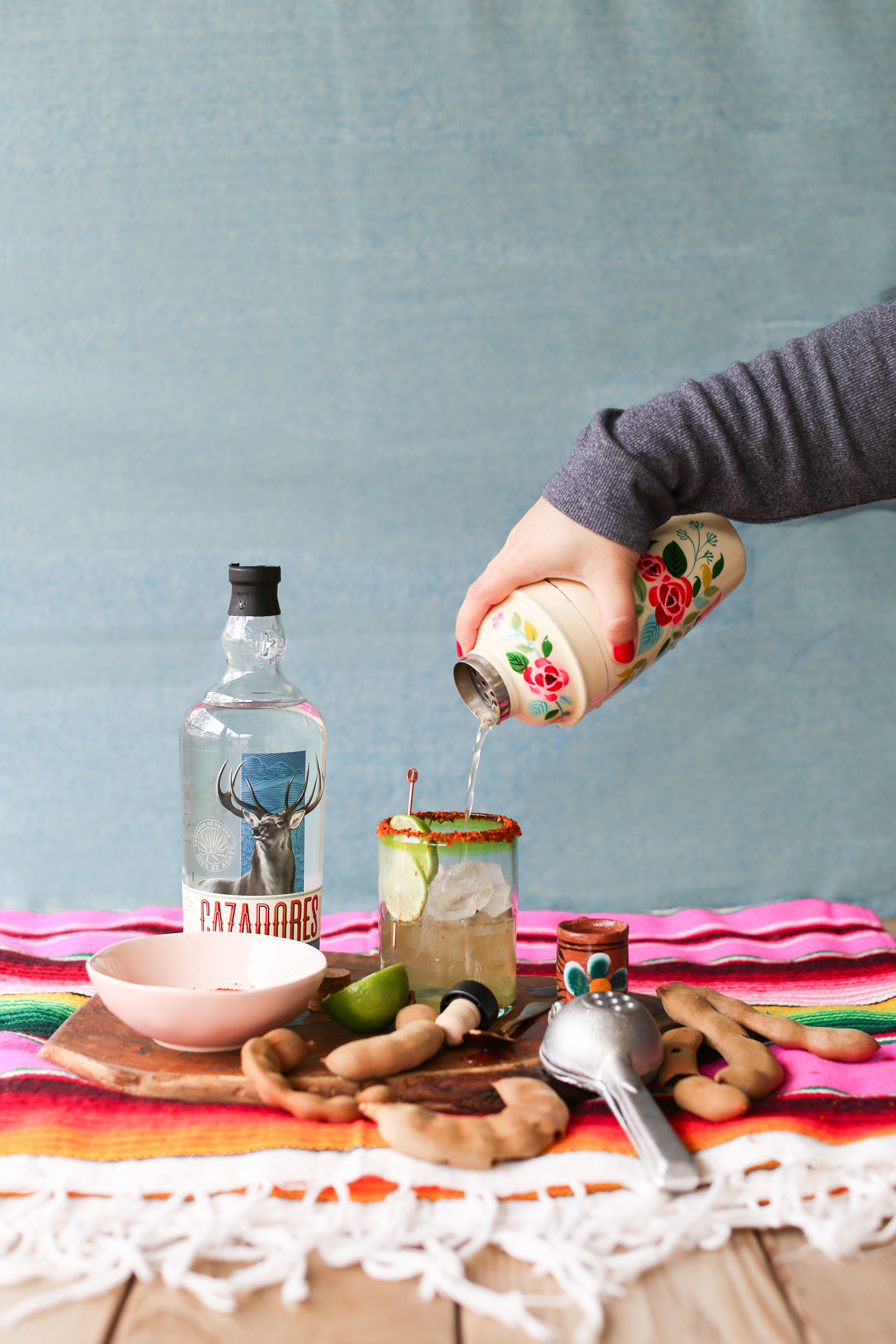 I'm excited to partner with Tequila Cazadores today to share with you a delightfully spicy-sweet margarita.
This tamarind chipotle margarita is the epitome of how using fresh ingredients paired with a fabulous tequila together creates an amazing cocktail.
For this margarita, I used Tequila Cazadores Blanco. Tequila Cazadores Blanco goes straight from distillation to the bottle. Bottled after distillation to preserve its clean taste and soft finish. Essences of pure agave shine through, creating a clean taste and a short, sweet finish. This natural, light flavor makes Tequila Cazadores Blanco ideal for mixing.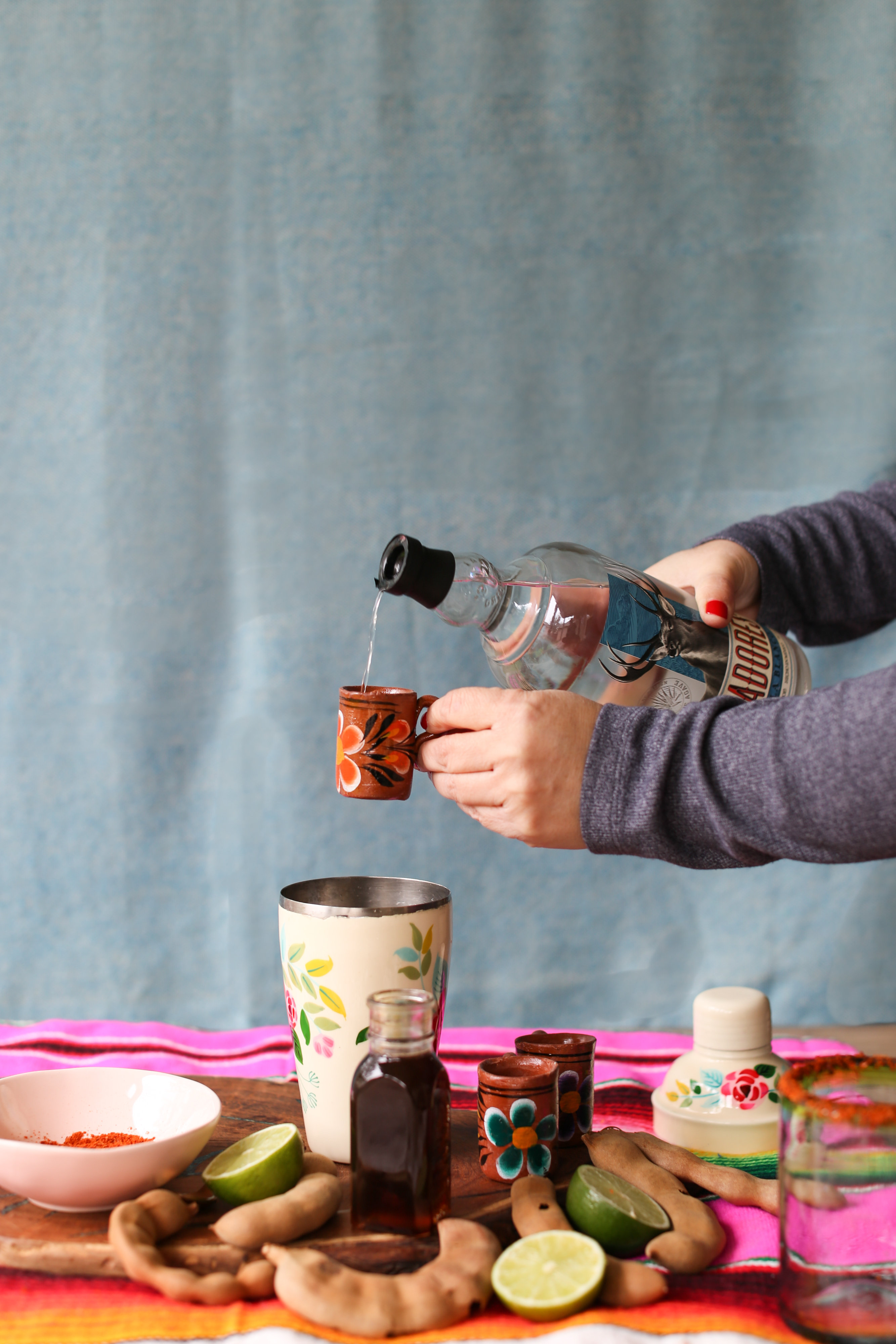 Tequila Cazadores is a premium tequila made from 100% blue agave and includes five types of tequila: Blanco, Reposado, Añejo, Extra Añejo and Cristalino.
The spicy note for this margarita comes from the chipotle salt rim. I use chipotle in many of my recipes which imparts a wonderful smoky flavor, but in cocktails chipotle really shines.
I prefer a heavier rim  for my glass, but feel free to rim only half the glass. If you cannot find chipotle salt rim, simply combine 1 teaspoon ground chipotle with 1 tablespoon salt. Store chipotle salt in an air-tight container in the pantry.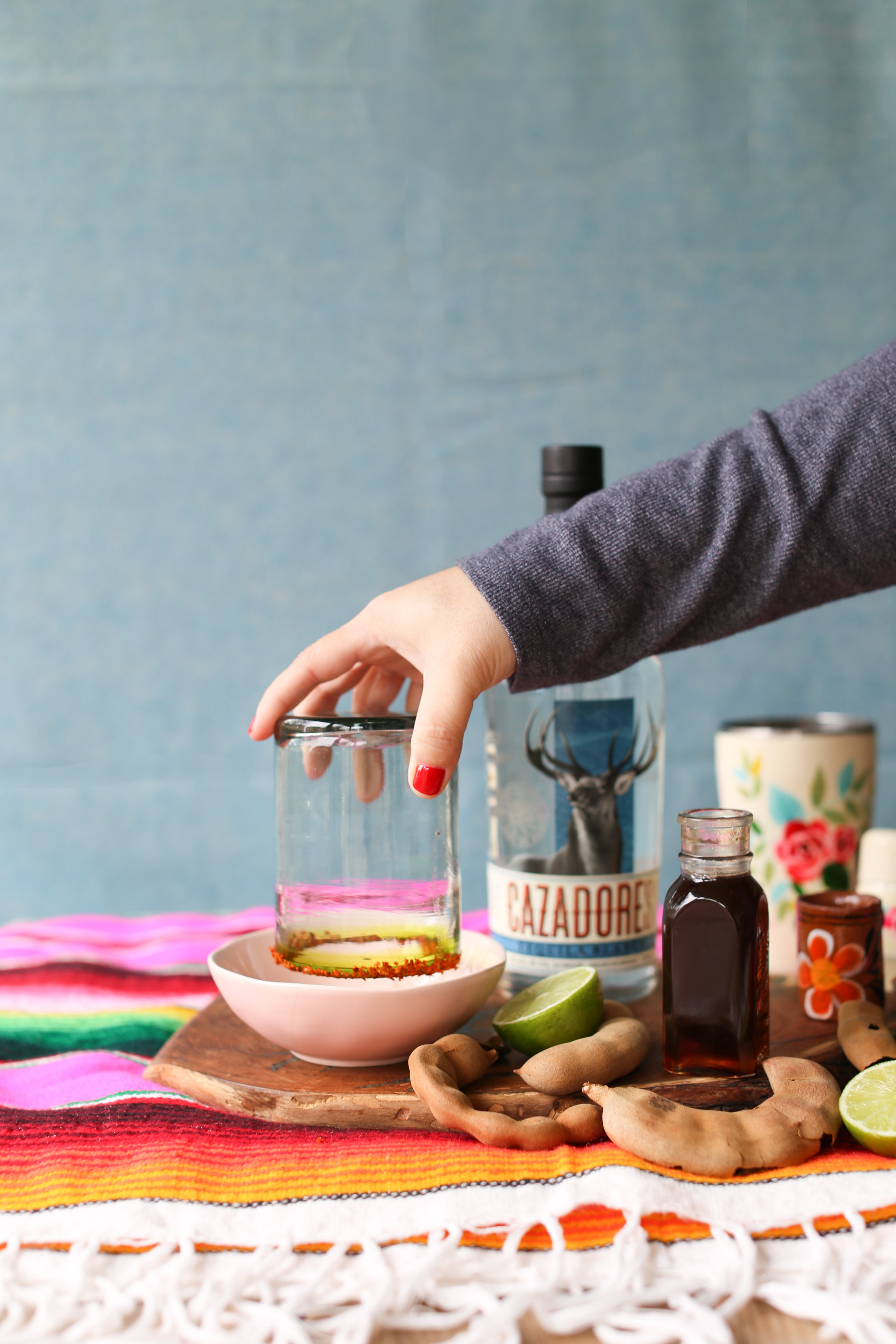 Adding salt to the rim of your glass will intensify flavors within the margarita. Always use coarse salt and try experimenting with different flavors. Manny uses a salt flavored with guajillo and pasilla chili peppers, hibiscus, sugar and lime.
To prepare: To a cocktail shaker filled with ice add fresh lime juice – Fresh juice is important in a margarita because it will enhance the look of the cocktail while providing more flavor without added sugars and preservatives. Hand squeeze fruits at room temperature because it will yield more juice than cold fruits.
Tamarind puree (you can find tamarind puree in the Latin or Asian area at your local grocery store) and agave.
Shake, shake, shake and serve over ice.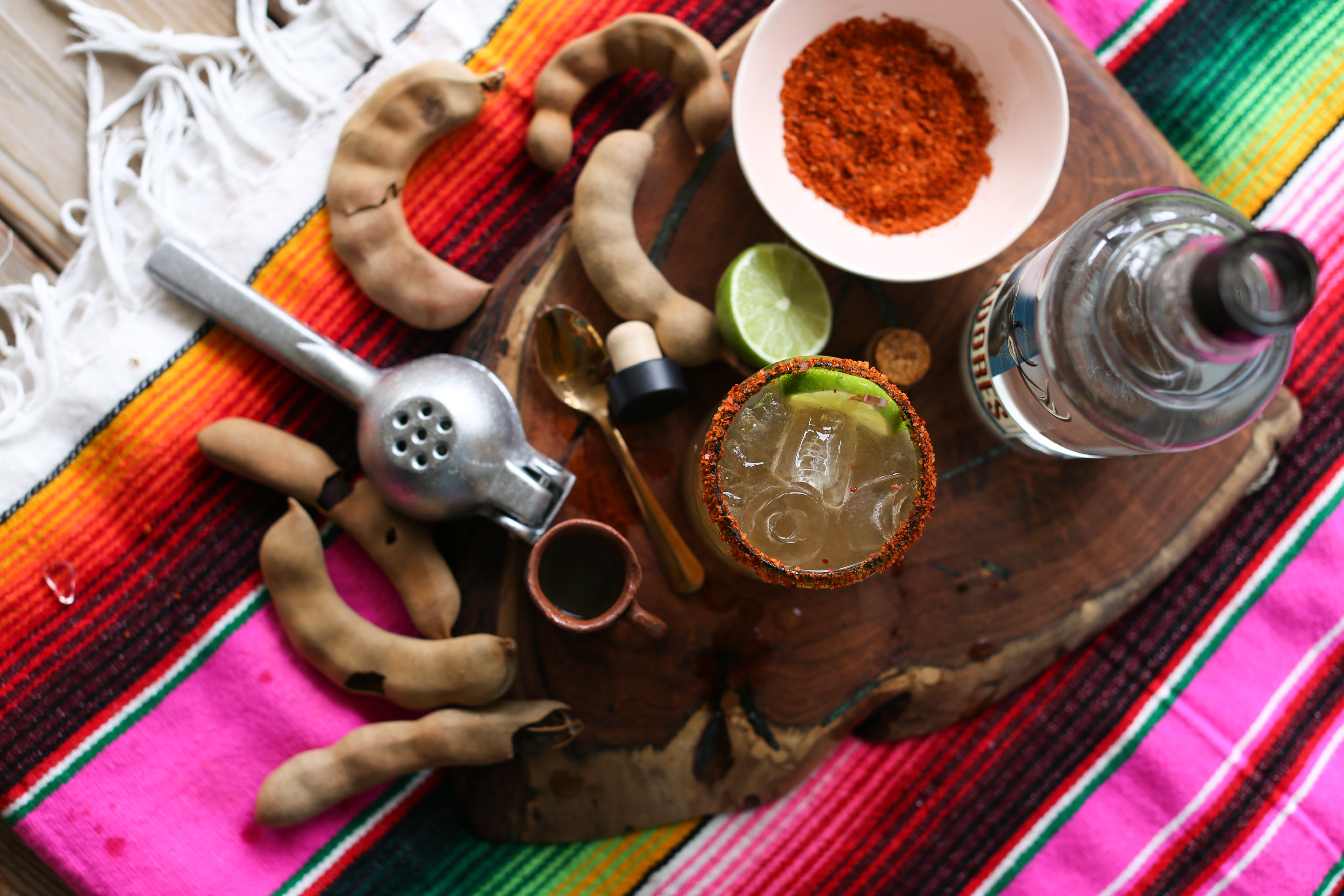 Spicy, sweet this margarita this tamarind chipotle margarita made with Tequila Cazadores Tequila Blanco is the perfect cocktail to Salud with on National Margarita Day.
Tamarind Chipotle Margarita
Yield 1 Serves
Ingredients
1 1/2 parts Tequila Cazadores Blanco
1 ounce fresh lime juice
3/4 ounce agave nectar
1 ounce tamarind puree
Chipotle Salt Rime
Lime wedges for rimming glass
Instructions
Run a lime wedge around the glass, rim with chipotle salt.
In a cocktail shaker, filled with ice add all ingredients. Shake and serve on the rocks.
Garnish with a lime wedge.
Courses Cocktails
Cuisine Mexican, Tex-Mex