Carne asada is grilled thin slices of meat, which can be marinated in fresh citrus juices or simply seasoned with salt and pepper. Quickly grilled and typically used for tacos, burritos, nachos or served with rice and beans Carne asada is perfect for a family meal, fiesta or for company.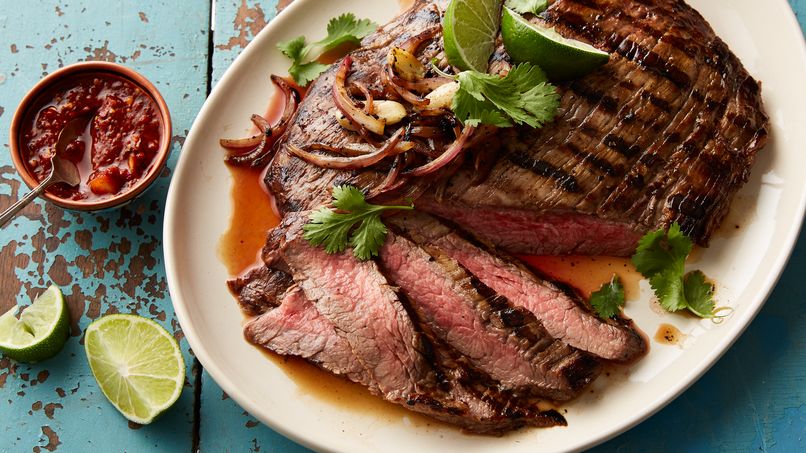 Carne asada was the first recipe I attempted on the grill. Worried I would set the neighborhood on fire I began small, familiar recipe I knew I could accomplish. I had seen my papi grill carne asada numerous times over the years for family & friends, fiestas and on weeknds he did yardwork. He would fire up the grill after cutting the grass and trimming the tress – grill carne asada, heat a few tortillas and call us kids to eat. We would eat, talk and stay outside until late into the evening with our neighborhood friends. Good times.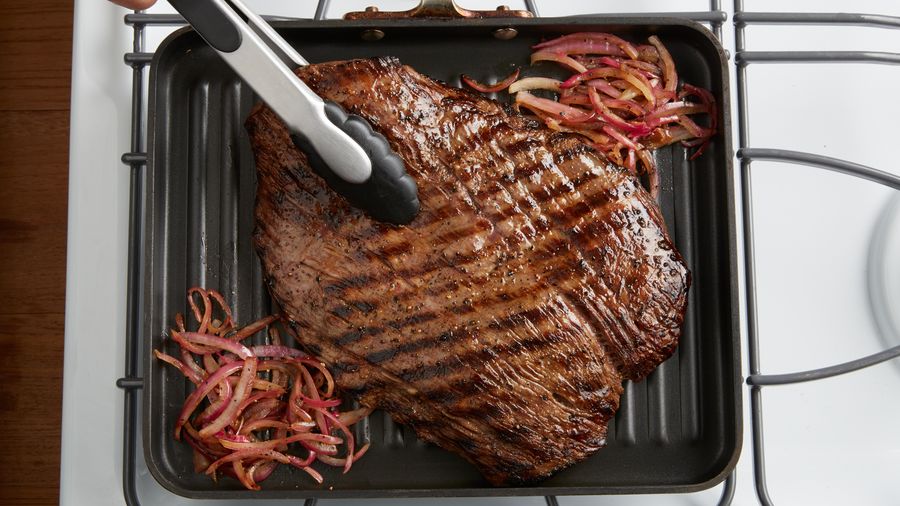 He would marinate the meat, preheat the grill and made sure to place the meat on the grill from left to right, an organized grill was easier to maintain.
Ten minutes on each side and the carne was ready to be sliced and served.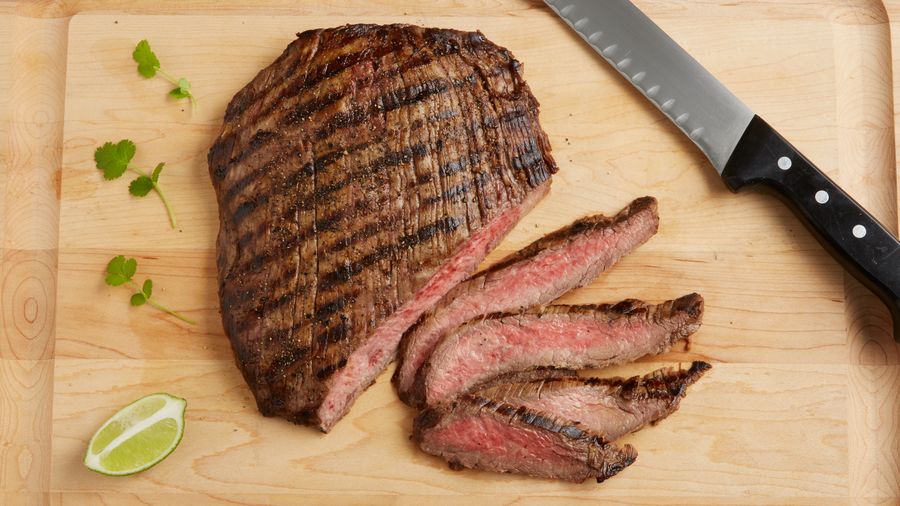 His specialty is still a family favorite.
Easy Tequila Carne Asada
Yield 4 Serves
Ingredients
1/2 cup tequila
/4 cup freshly squeezed lime juice
1/4 cup freshly squeezed orange juice
4 garlic cloves, crushed
1/2 medium red onion, sliced
1 teaspoon salt
1 teaspoon freshly ground pepper
2 to 3 lbs flank steak
Instructions
Combine tequila, lime and orange juices, garlic, red onion, salt and pepper. Whisk to combine and add to flank steak.
Cover and place in fridge to marinate 4 to 6 hours.
Turn grill on. Remove meat from marinade and grill 7 to 10 minutes on each side. Remove from grill, let meat rest for 5 minutes.
Slice against the grain.
Serve warm with tortillas and salsa.
Notes
Recipe featured in Que Rica Vida Magazine
Courses lunch dinner
Cuisine Mexican, Tex-Mex