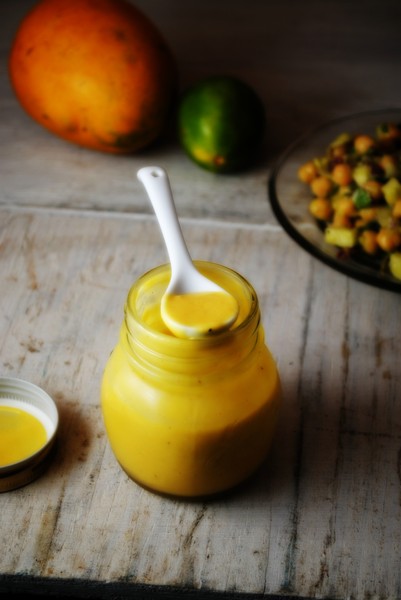 Mango Cumin Salad Dressing
I am falling in love all over again with my parents.  Since moving back I find myself learning a bit more and more about them every day.  Take for instance last week we decided to have family movie night.  I would make dinner and my little sister would bring along a dessert, easy.  I knew I wanted to serve a big salad along with dinner since my mom loves my salads.  Earlier that day I had picked up a box of mangos that I knew would be great in my salad.  I wanted to add diced mango, but running my peeler over the mango was impossible. The juice from the mango was simply seeping all over my counter.  After I cleaned up and devoured the first mango I knew dressing was the way to go.  I tossed the next mango, its juice, a few favorite flavors into my blender, blended and poured into a jar.
That evening at dinner I noticed my dad (papi) digging into his salad with a smile on his face.
What? My papi is a carnivore, always has been and I thought always would be. He enjoys tacos de lengua, brisket, roasted chicken and is terribly addicted to hamburgers.  When he asked for a second helping I looked over to my little sister and she smiled, what the hell is going on? I thought.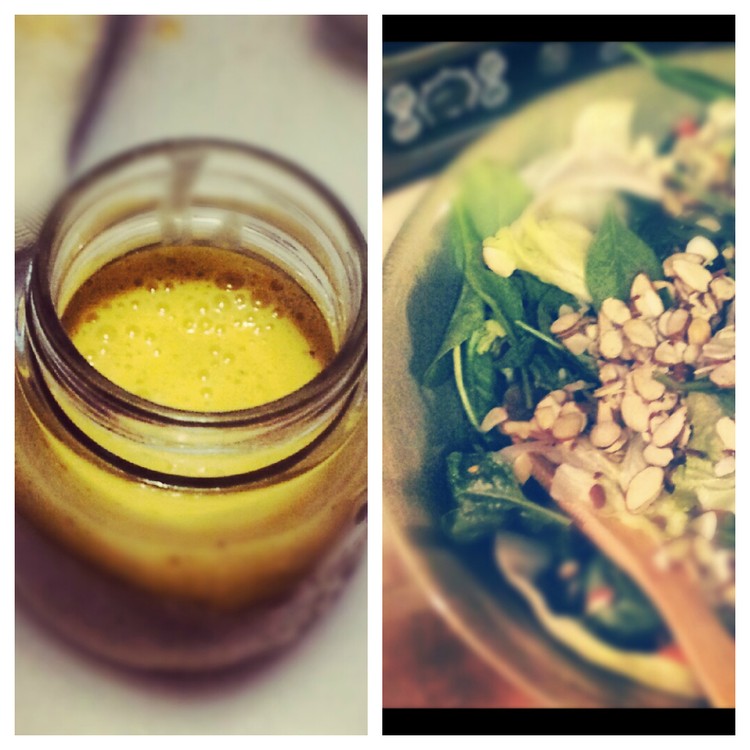 After dinner papi excused himself from the dinner table and retreated home to rest.  We all expected this as the feature film chosen for the evening was animated.  Bags of popcorn were popped, loads of giggles and one spilt drink later movie night came to an end.  As my daughter cleared the table I carefully stored the leftovers in the fridge (tomorrow's lunch).  Then we set our sights on the load of dirty dishes; I washed, she dried.  Then the doorbell rang, okay it's almost midnight who could it be?
It was papi, he wanted more salad with lots and lots of dressing. Love him!   
This dressing is creamy, dreamy and screams summer. Oh and it's papi approved, so you know it's amazing!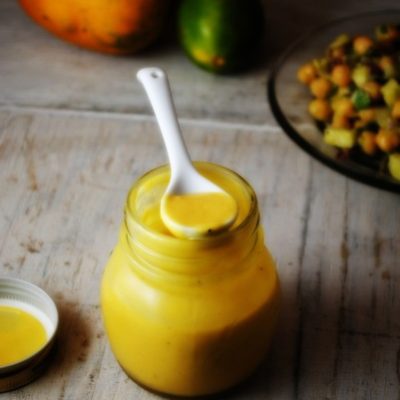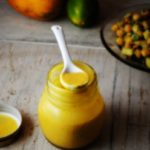 Mango Cumin Salad Dressing
Ingredients
1

large mango –peeled

seeded and diced

1

tablespoon

cumin

2

tablespoons

honey

1

tablespoon

lime juice

1

teaspoon

lime zest

1

tablespoon

red wine vinegar

Freshly ground pepper

Salt

Water
Instructions
In a blender or food processor add mango, cumin, honey, lime juice, zest and vinegar.

Blend until smooth, if dressing is too thick add a bit of water.

Season to taste with salt and pepper.
Salad Love :