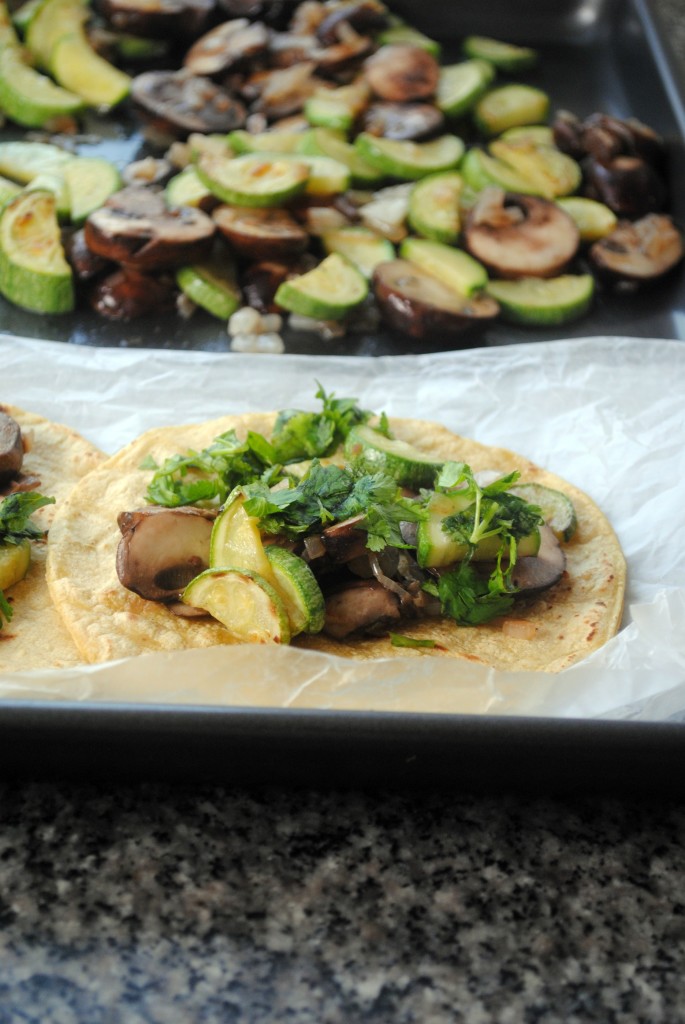 Remember the keep laughing mood I spoke of so highly in my previous post? Well I am relentlessly trying to keep that mentality; you see my oven went bust.  A home cooks worst nightmare.  I love my oven and after living 2 years in an apartment kitchen cooking with electricity I longed, dreamed and eagerly awaited coming home to my mighty gas oven.  The first weeks went off without a hitch. I braised, baked and broiled and even heated leftovers giddy with excitement.  Then "poof," it was out.
After I picked myself off the floor I realized one of two things.
One its summer and I should be grilling more than relying on my oven.
Second the oven can be fixed.
I've decided not to sweat the small stuff.  So be prepared for a few fridge options and Hey margaritas never require an oven!
These vegetable tacos were the last tasty bites that emerged from my oven. I had an array of vegetables that desperately needed to be used. Tossed with a little olive oil, season and roast. Stuff into a warm tortilla with a sprinkle of cilantro and your set.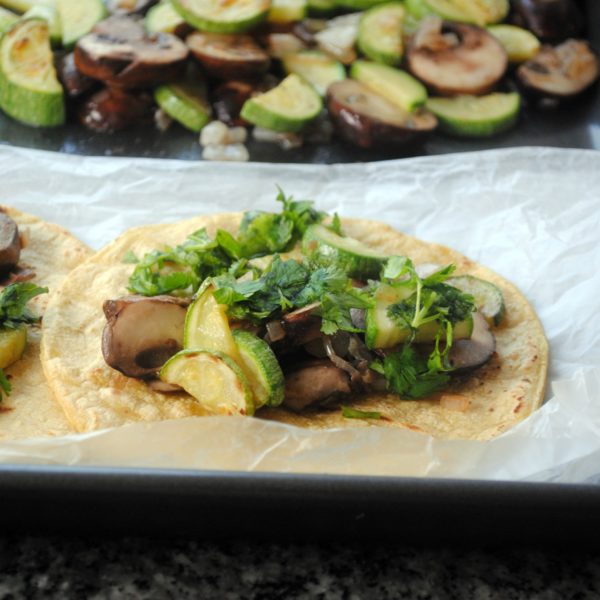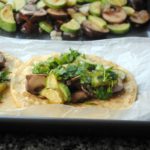 Roasted Vegetable Tacos
Ingredients
Array of vegetables of your choice

Homemade/ ready made corn tortillas

olive oil

salt

pepper

herbs

spices
Instructions
For Roasted Vegetables:

Wash and dry vegetables. Any combination of vegetables in season may be used.

Dice vegetables into bite-size pieces. Arrange vegetables in a baking dish or roasting pan in a single layer. Try not to overcrowd the pan.

Drizzle the vegetables with olive oil and toss to coat well.

Sprinkle with salt, pepper and herbs, seasonings of your choice

Roast in oven at 400°F for 10-15 minutes. Toss the vegetables half way through cooking time to allow for even roasting.

For tacos:

Stuff a warm tortilla with roasted vegetables and serve.
Taco Love ~
Slow Roasted Chipotle Chicken Tacos
Slow Cooked Achiote Pork Tacos
I'm sharing this post with Spicie Foodie Your Best Recipe