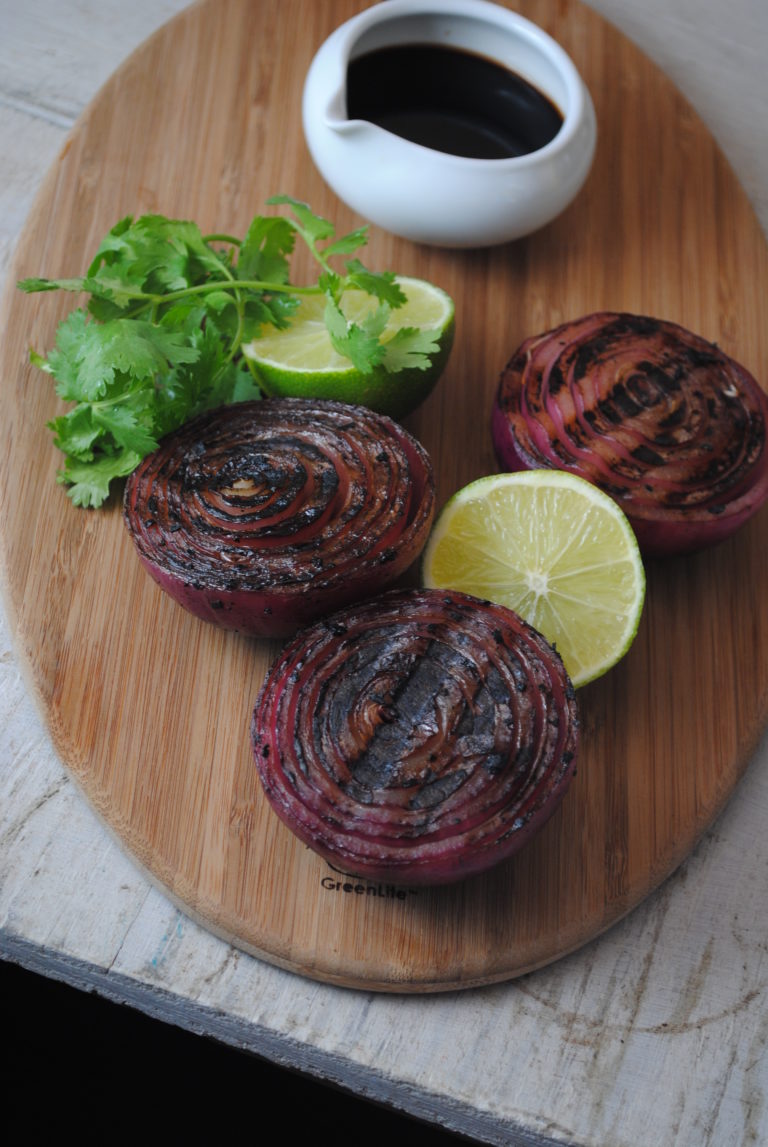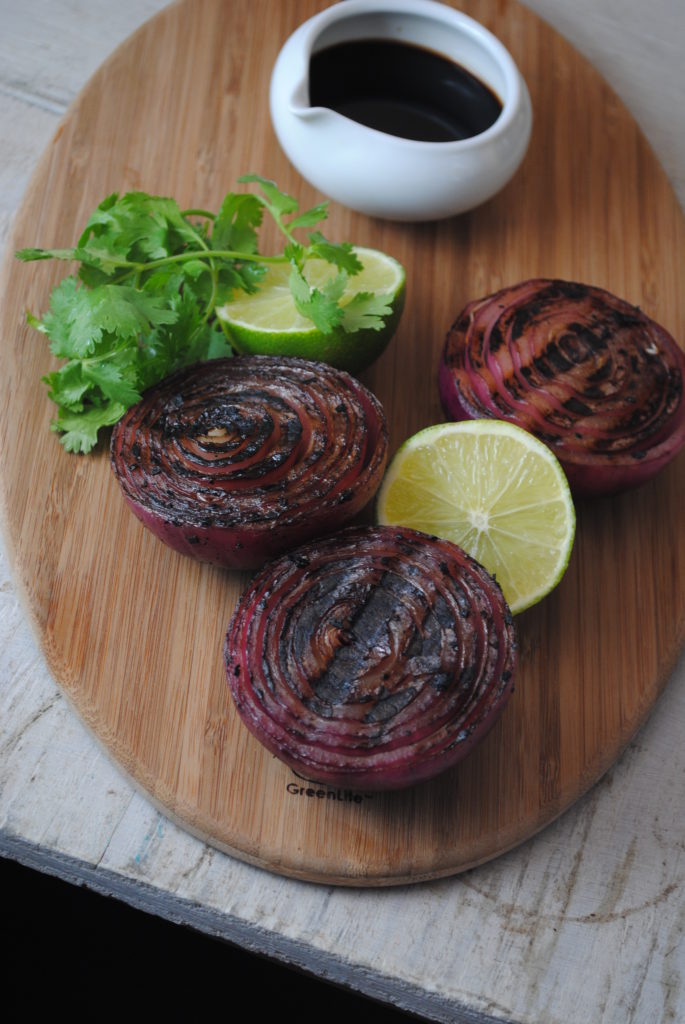 I was recently asked to join in on a live broadcast with Chef Eric Lackey from Flamestone American Grill in Oldsmar, Florida. Chef Lackey was the winner of the Walmart Choice Steak Challenge hosted by Wal-Mart, Kingsford and Coca-Cola that kicked off the grilling season and introduced the Walmart's new line of top quality USDA Choice Steaks.
Here are a few tips I learned from the broadcast:
Steak should be at room temperature to ensure optimum grilling
Just before grilling, pat the steak dry, brush on light coating of vegetable oil or olive oil, and season as desired
Wrap steak in foil and rest for 3-5 minutes before serving; this will allow juices to distribute evenly inside.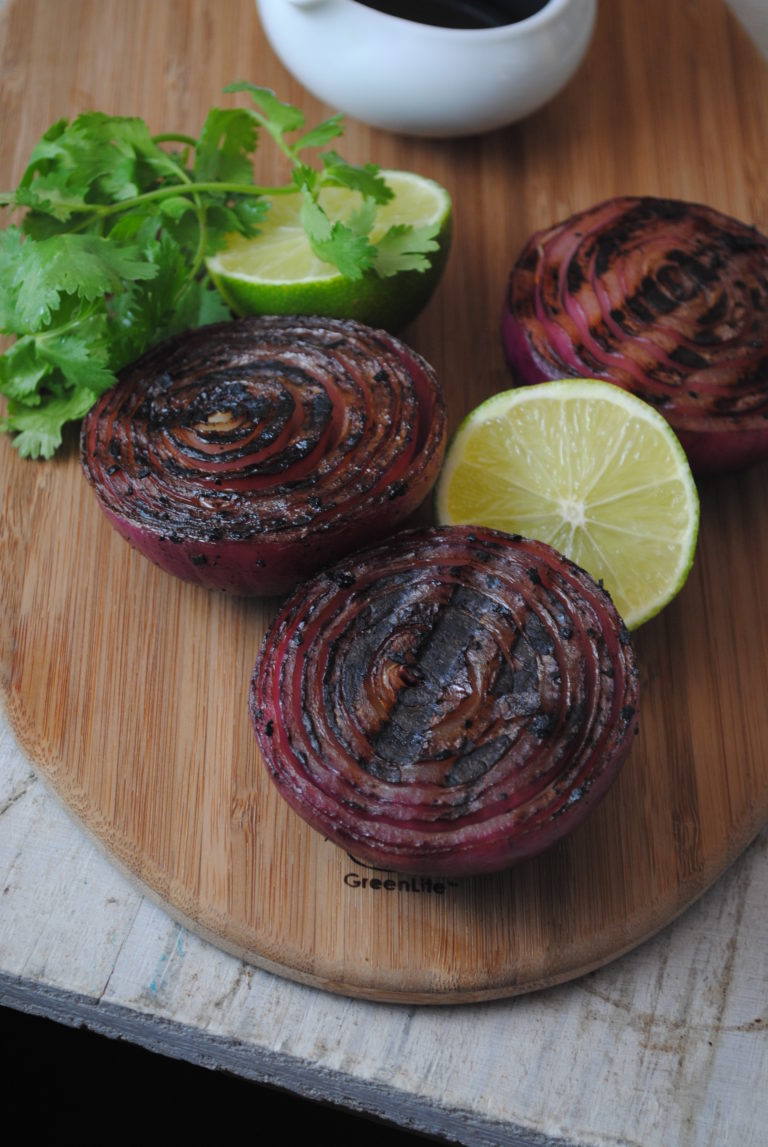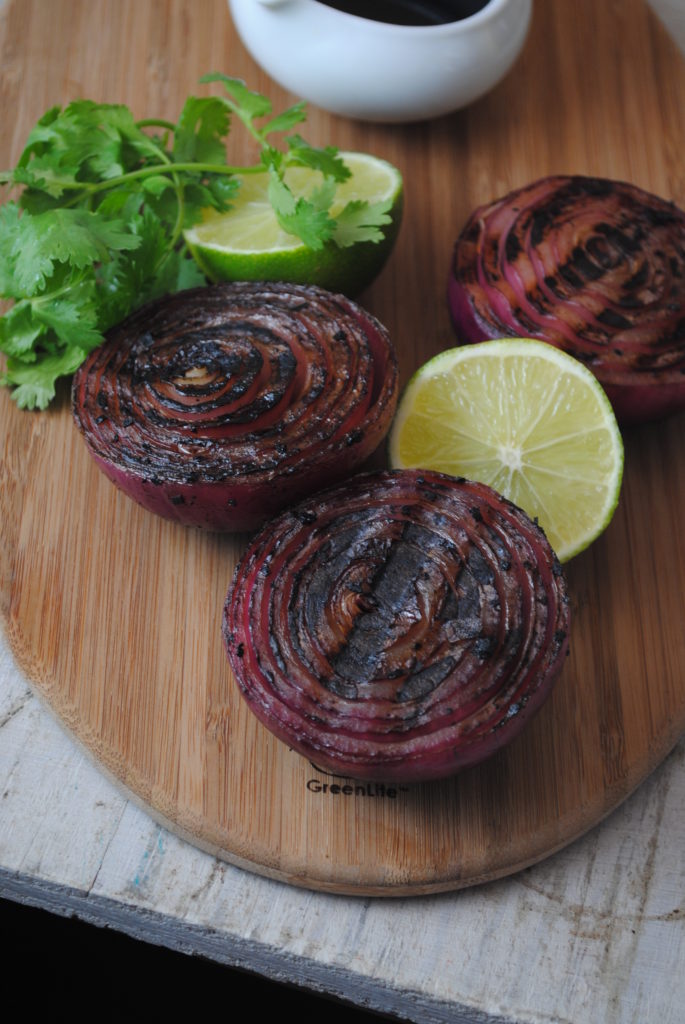 Chef Lackey was generous enough to also feature flavor packed sides to accompany your steak. After watching him prepare marinated balsamic onions I knew I had to give them try. Grilled onions are one of my family's favorite vegetable to serve when grilling. We enjoyed them so much I have made them 3 times since the broadcast.
Easy to prep then stored in the fridge overnight to marinate and off to the grill.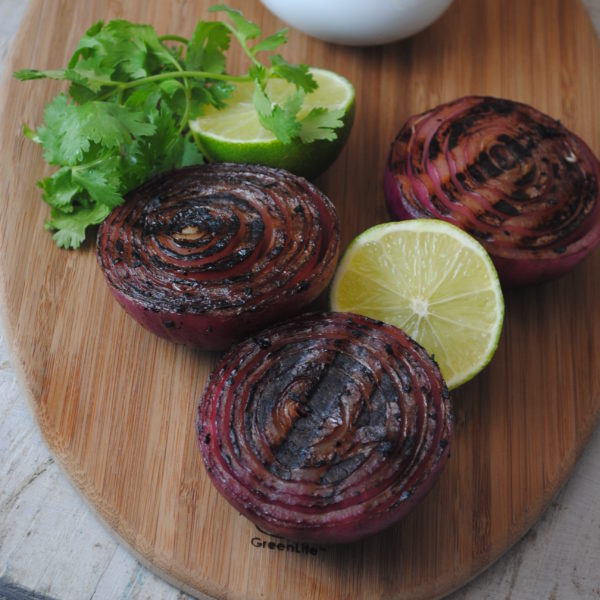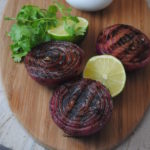 Coca Cola Balsamic Marinated Bermuda Onion
Ingredients
2

jumbo red Bermuda onions

1 12-

ounce

can of Coca-Cola

2-4

cups

of hot water

1

cup

of Balsamic vinegar
Instructions
Leave ends on onion (can trim) and cut in half. Peel away paper-link skin. Place in food storage container.

Mix Coca-Cola and vinegar. Pour soda-vinegar mixture into food storage container with onion. Add as much hot water as needed to submerge onions. Marinate overnight in the fridge.

Pre-heat the grill using Kingsford charcoal until briquettes are consistently ashed over.

Remove onion from marinade from fridge and grill onion for 20 minutes on medium heat, turning occasionally. Before removing from grill, find hot spot to char onion and caramelize natural sugars for a few minutes to finish.
Sweet Life disclosure: This is a sponsored post.  My thoughts, love and passion remain my  own.