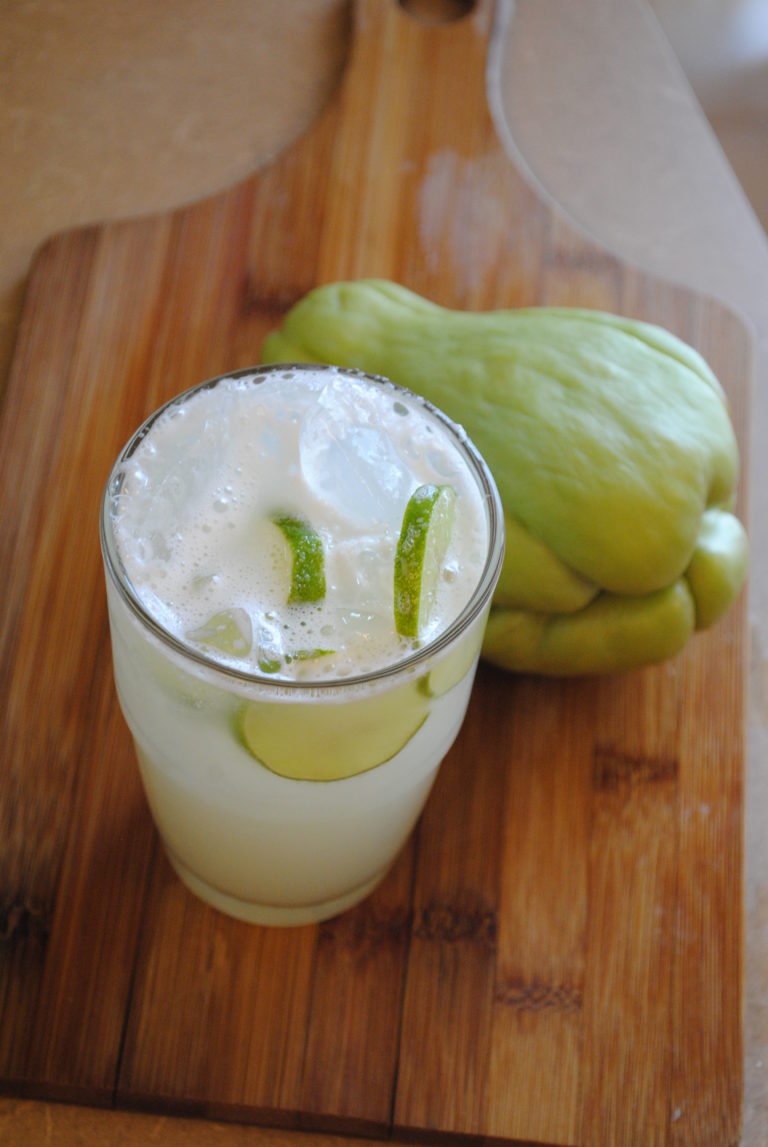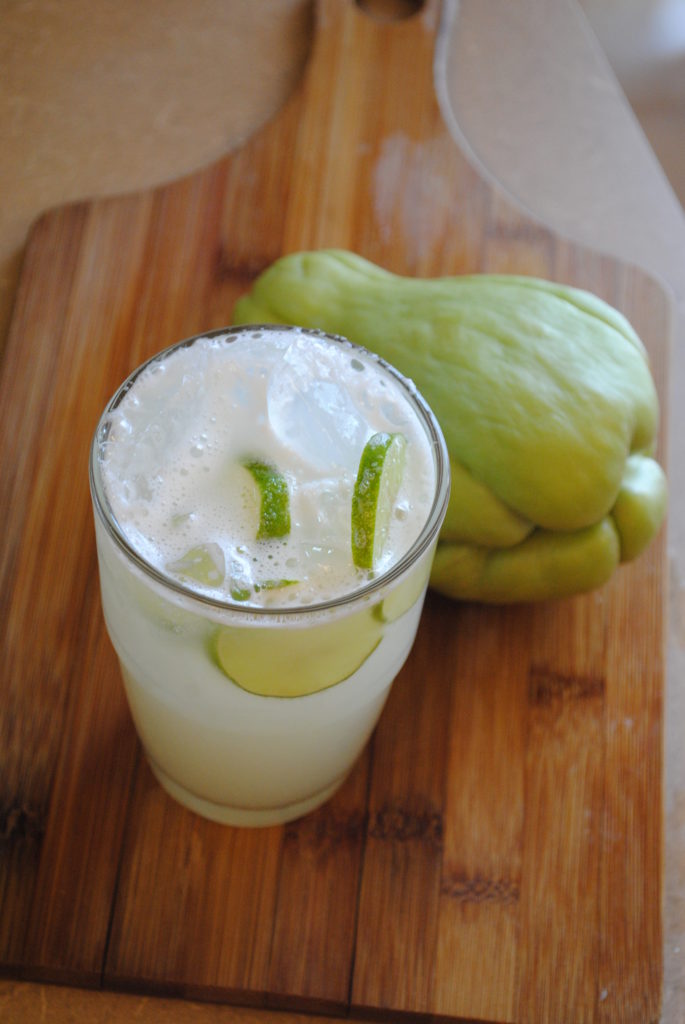 We have had a few bumps along the way with our move.  A new AC install, floors in need of repair and electrical issues.  A few headaches, long days of unpacking and plenty of laughs.  Because really what can you do?
Be miserable or laugh and keep working.  We chose laughter. 
To ease the long days we topped of our tall glasses with refreshing goodness.  Aguas are the perfect mid day beverage to rejuvenate the body.  Agua Frescas (fresh waters) are made with fresh fruit and a mix of vegetables or seeds. Prepared agua fresca drink mixes can be found in the Latin section of your grocery store, but I find many are loaded with sugar and provide very little fruit flavor.  Why bother when aguas are so easy to make and can be made seasonal when the fruit/vegetables are at their peak.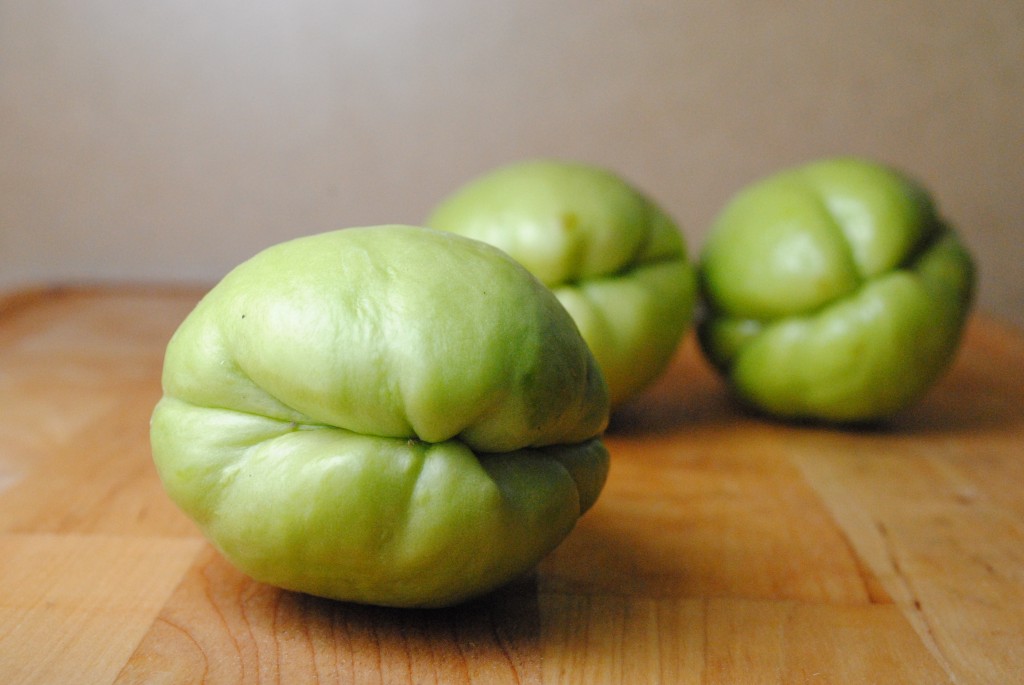 Chayote [chah-YOH-teh] is a member of the squash family. Popular in Latin cuisine chayote can be eaten raw or cooked, often found in salads, soups, baked and even pickled. When selecting a chayote look for smooth green skin free of bruises and firm to the touch. Folds at the tip of the chayote look like a puckered mouth.  When peeled the chayote will sometimes excrete a sticky residue, but the end result is well worth the bit of trouble.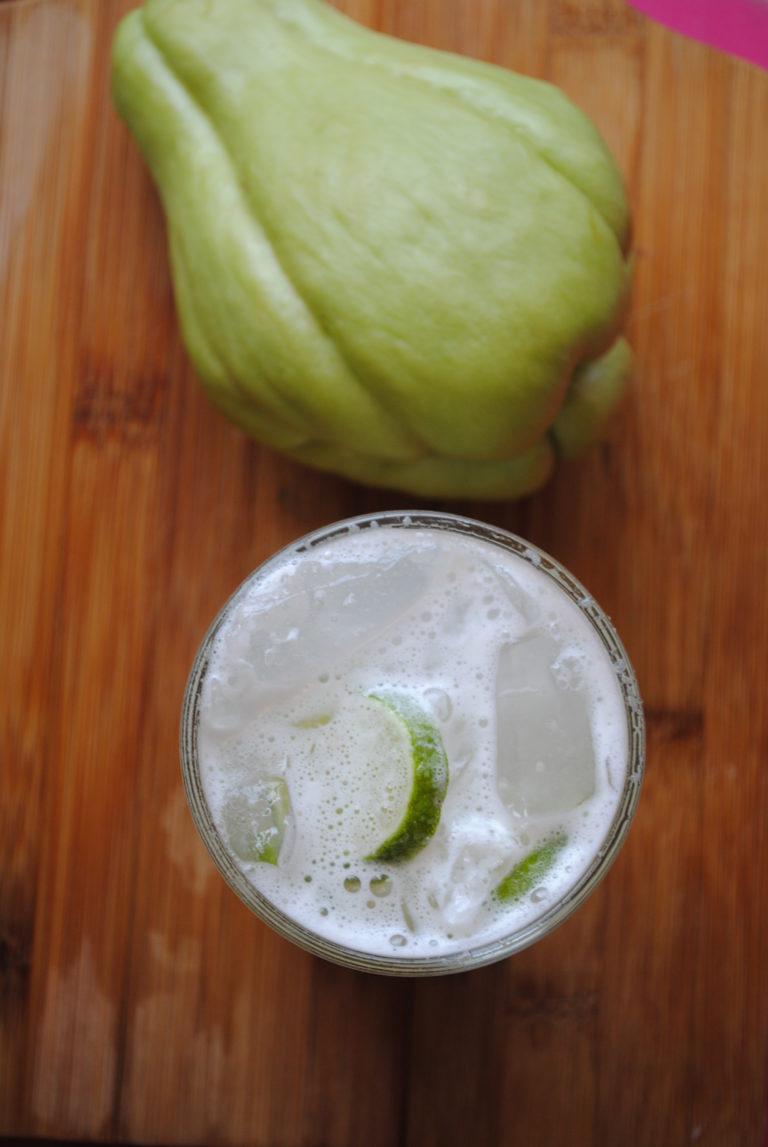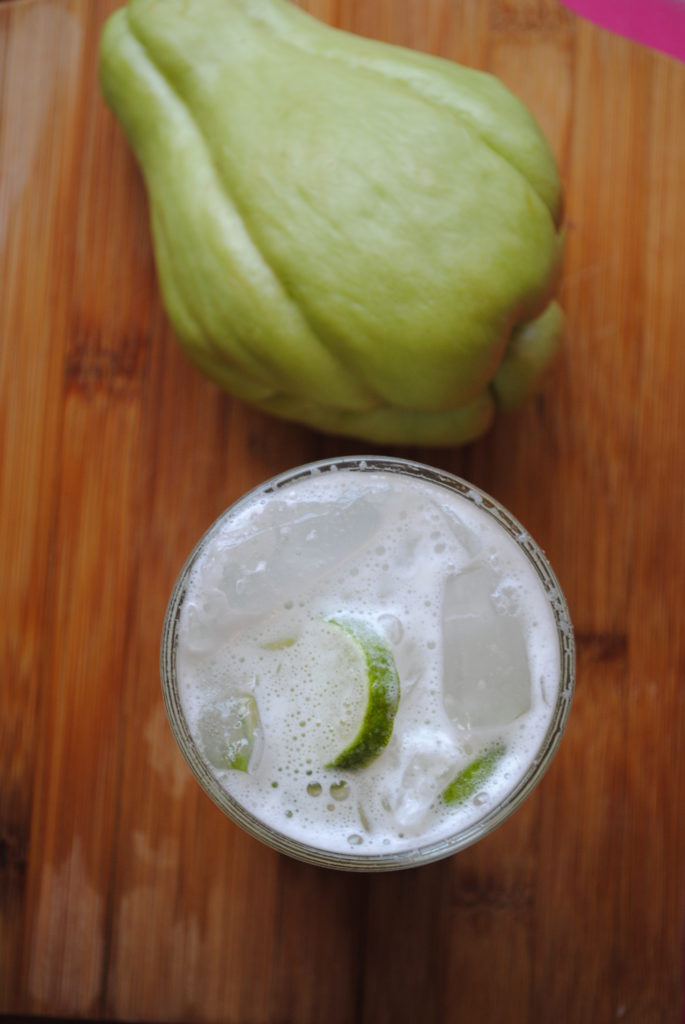 Chef Aaron Sanchez describes the taste of a chayote "if a green apple ran into a squash."
The flavor is delicate with a tiny hint of sweet pickled squash (from the lime juice), but overall high on my must have list for summer sipping. I'm thinking even a chayote margarita is in the works. I'll keep you posted, Enjoy!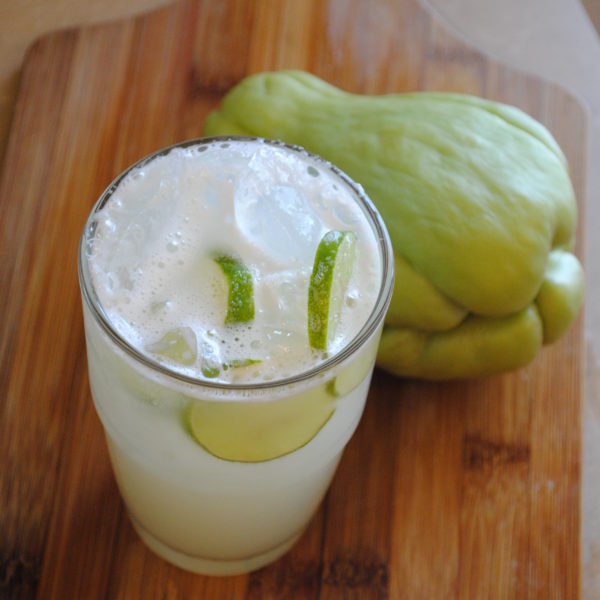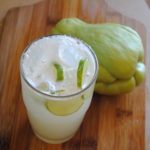 Agua de Chayote
Ingredients
4

Chayotes peeled

pitted and chopped

6

cups

water

2

Limes

juiced

Sugar
Instructions
In a blender or food processor blend Chayotes with 1 cup of water (add more if needed), strain add to large pitcher.

Add remaining water, lime juice and sugar to taste.

Stir to combine.

Serve over ice.
Craving more Agua Fresca? Why not try ?
Great Chayote recipes from mis amigos ~
Chayote and Roasted Poblano soup