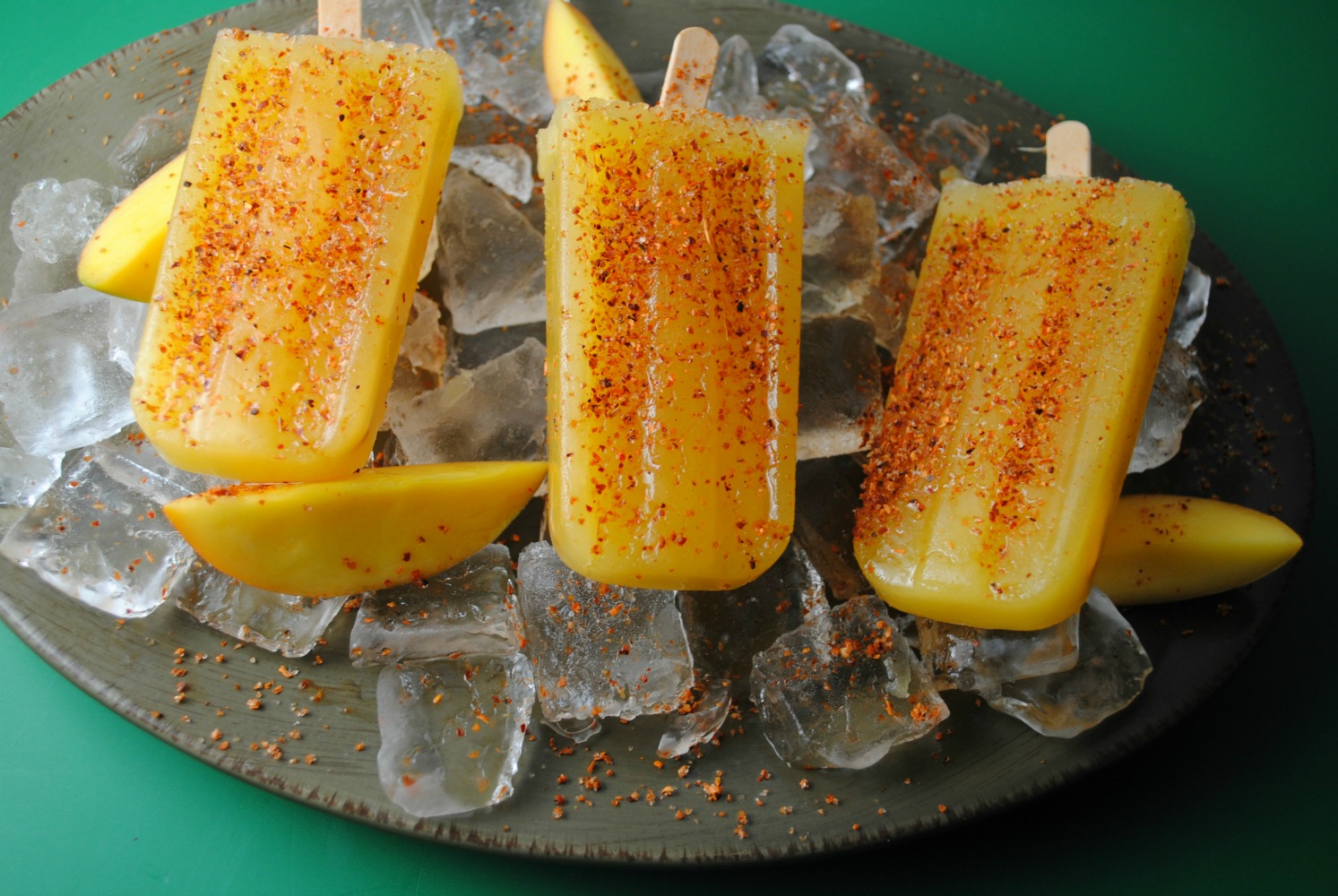 Paletas de Mango con Chile
Can it really be the last week of August?  As I glanced down at my calendar this morning I feel as if this summer has been one of the fastest moving summers. The days have flown by, one day whirled into another and here we are at the end of August.  The kids are busy prepping for another school year as mi carino and I are cleaning out the pantry, the closets and organizing for the kick off of a new school year.
I miss summer already and have decided to hang onto every last drop of it slurping on these mango paletas kicked up with chile.  Bright, bold and spicy these paletas are summer on a stick.  Head over to the Imperial Sugar website for this recipe and let's end summer on a bright note.
Sweet Life Disclosure:  This post is sponsored by the fine folks over at Imperial Sugar where I am excited to be developing new Latin recipes for the home bakers.