I recently had the pleasure of being invited to the second annual Kroger Influencer Council Think Tank in Cincinnati Ohio. A day dedicated to gathering Kroger bloggers, executives at the Kroger Culinary Center to learn all the wonderful things Kroger had in the works, meet fellow bloggers and have fun in the kitchen. This is a sponsored post with Kroger.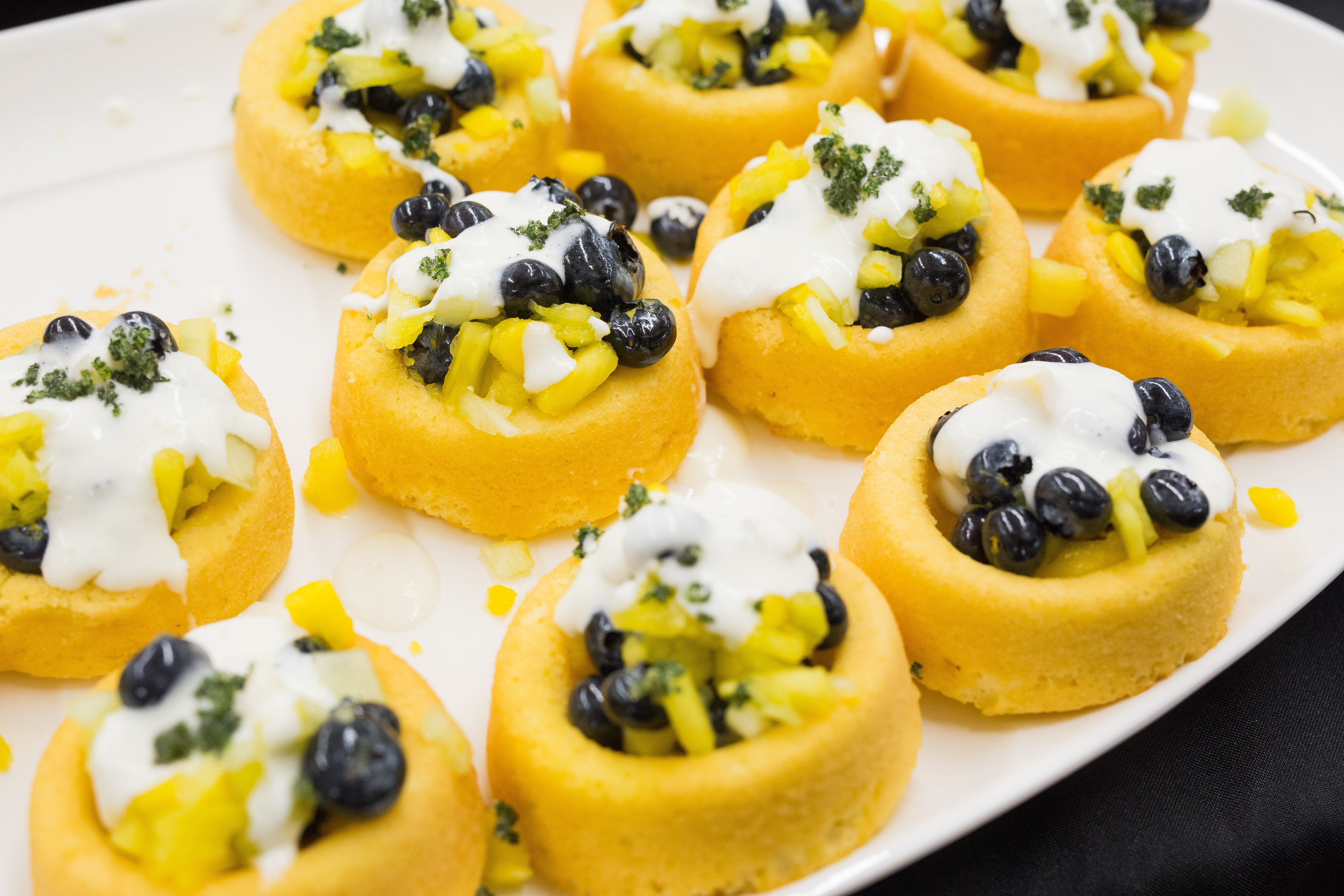 We kicked off the day off at the Kroger Culinary Center with a fantastic breakfast all made from upcycled food, food that was perishable, but instead of throwing it away was transformed into a new dish. While we feasted, we learned all about the Zero Hunger Zero Waste initiative Kroger is so passionate about.
The Zero Hunger Zero Waste aims to end hunger in the places we call home and eliminate waste in the Kroger company by 2025. 
Did you know?
In the U.S., more than 40% of food is thrown away, but 1 in 8 people struggle with hunger. Food waste undermines food security.
For more than 134 years, The Kroger Co. has made hunger relief a priority, helping provide food and nourishment to people in need. Kroger understands that families who share meals together have children who do better in every aspect of their lives.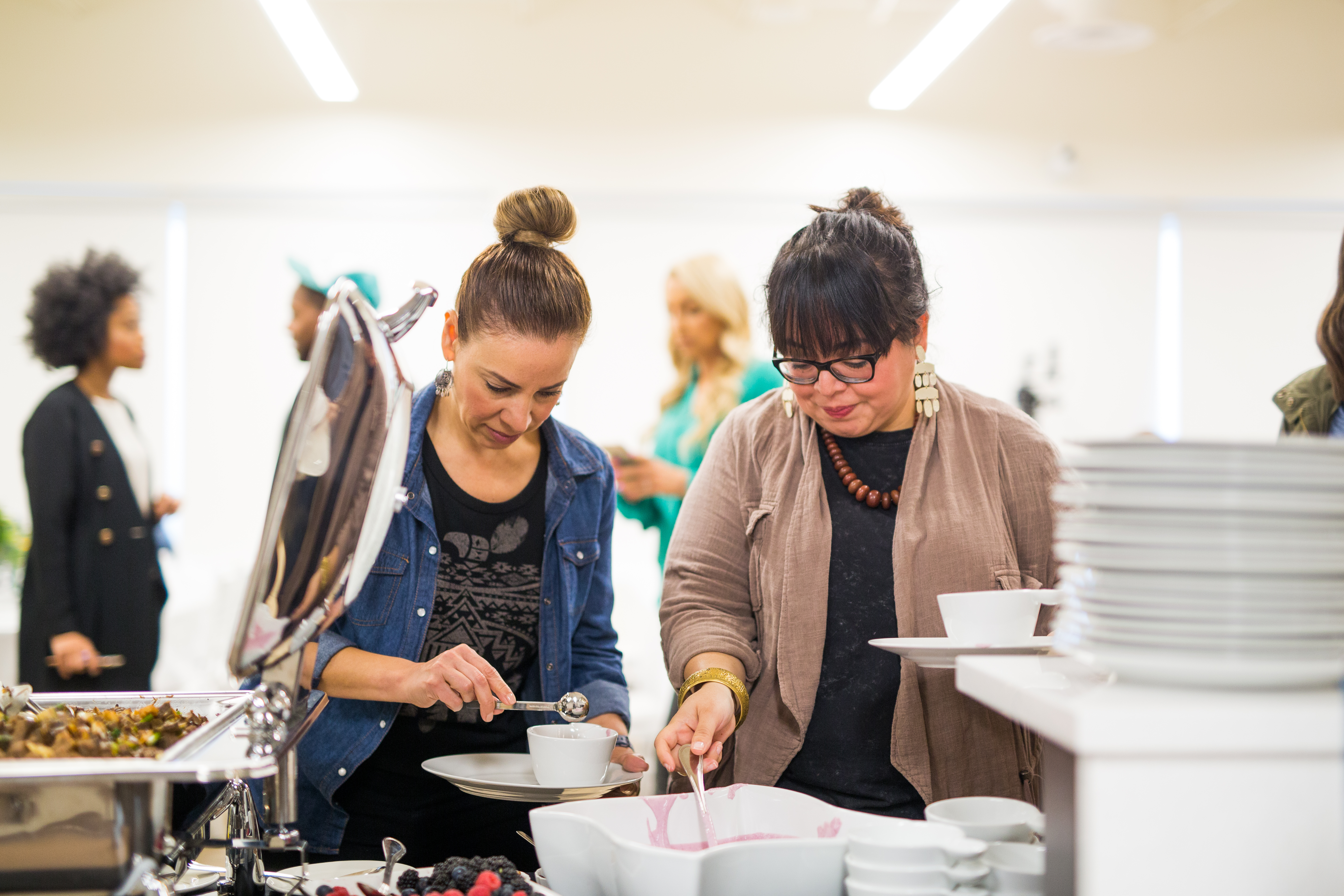 Kroger's Vision is to:
Donate not just more food, but more balanced meals.
Advocate for public policy solutions to address hunger and help communities divert food waste from landfills
Join forces with new and long-standing partners – including Feeding America and The World Wildlife Fund – because we'll always achieve more together.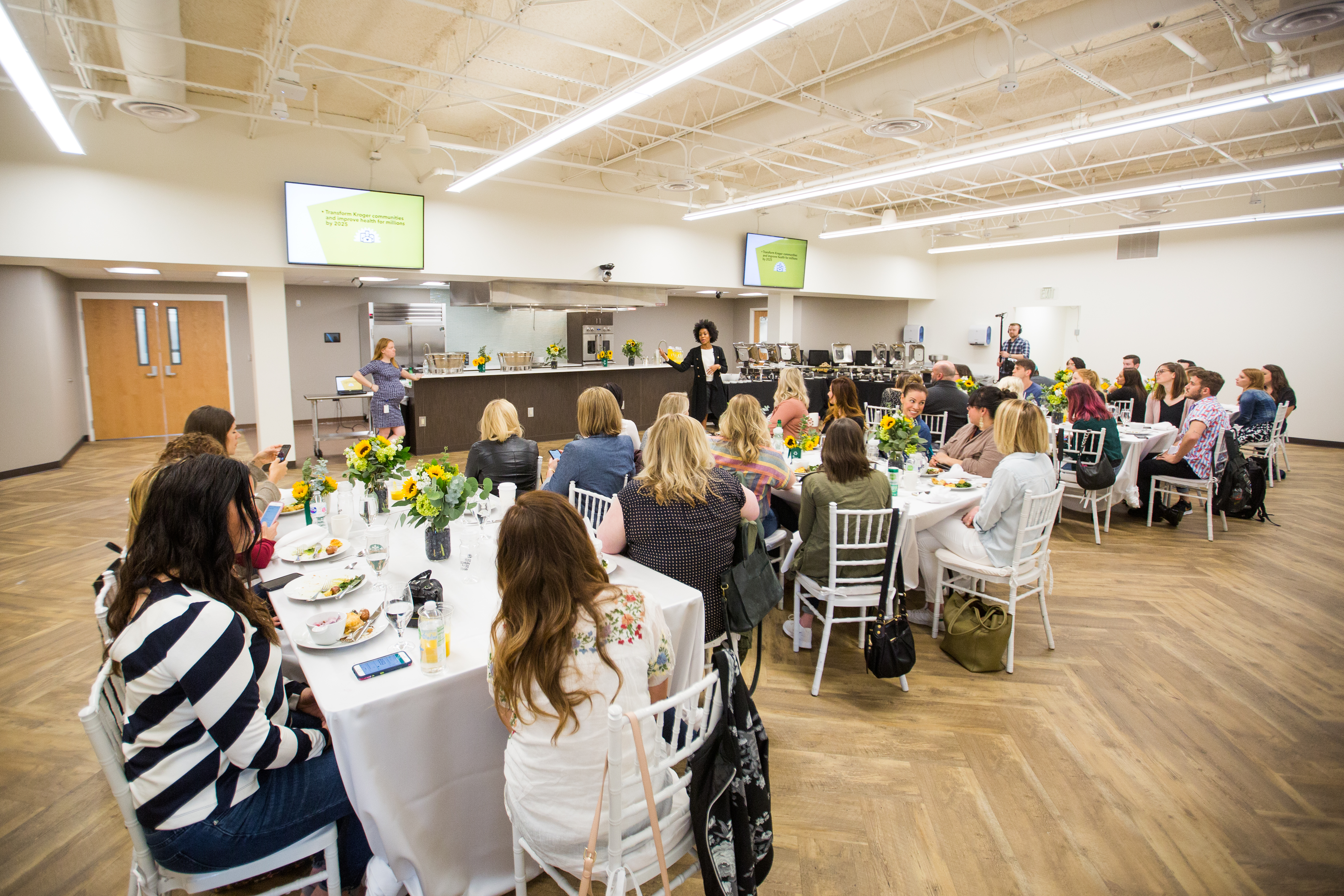 This mami returned home inspired to educate my girls on how we can help in the Zero Waste Zero Hunger initiative. Click here to learn more: https://www.thekrogerco.com/sustainability/zero-hunger-zero-waste/
Follow along on social with the hashtag   #zerowastezerohunger to see how you can help.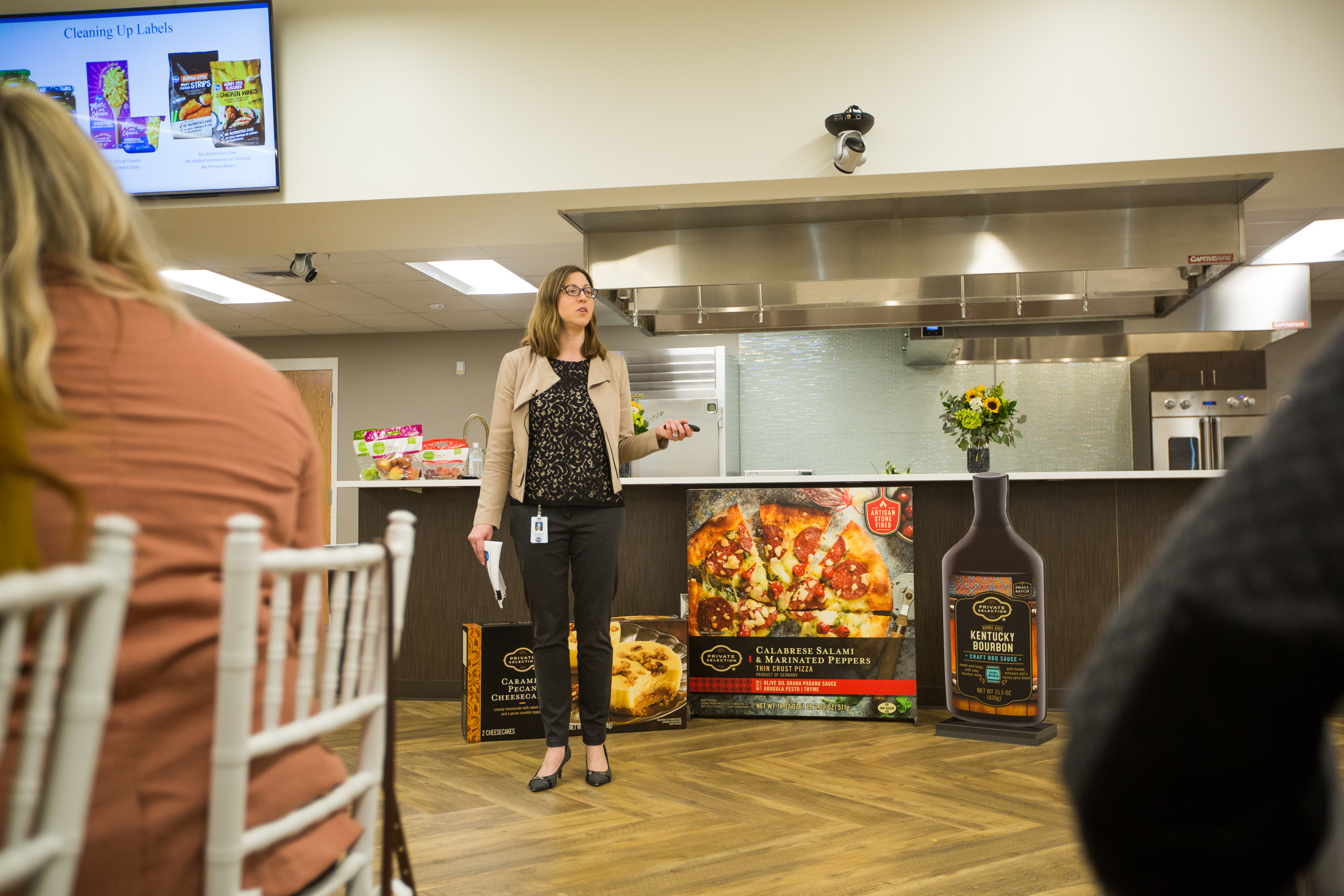 Next, we got a sneak peek/taste of a handful of amazing products Kroger is launching soon, get ready guys some tasty things are coming soon. Hello, avocados –
After lunch, we took a small break to stretch our legs. A few of us headed outside to snap a few pics, plus enjoy the sunshine. The weather was simply gorgeous.
Next, we learned all about Click List with Kroger and their new partnership with Instacart where your groceries can now be delivered to your home.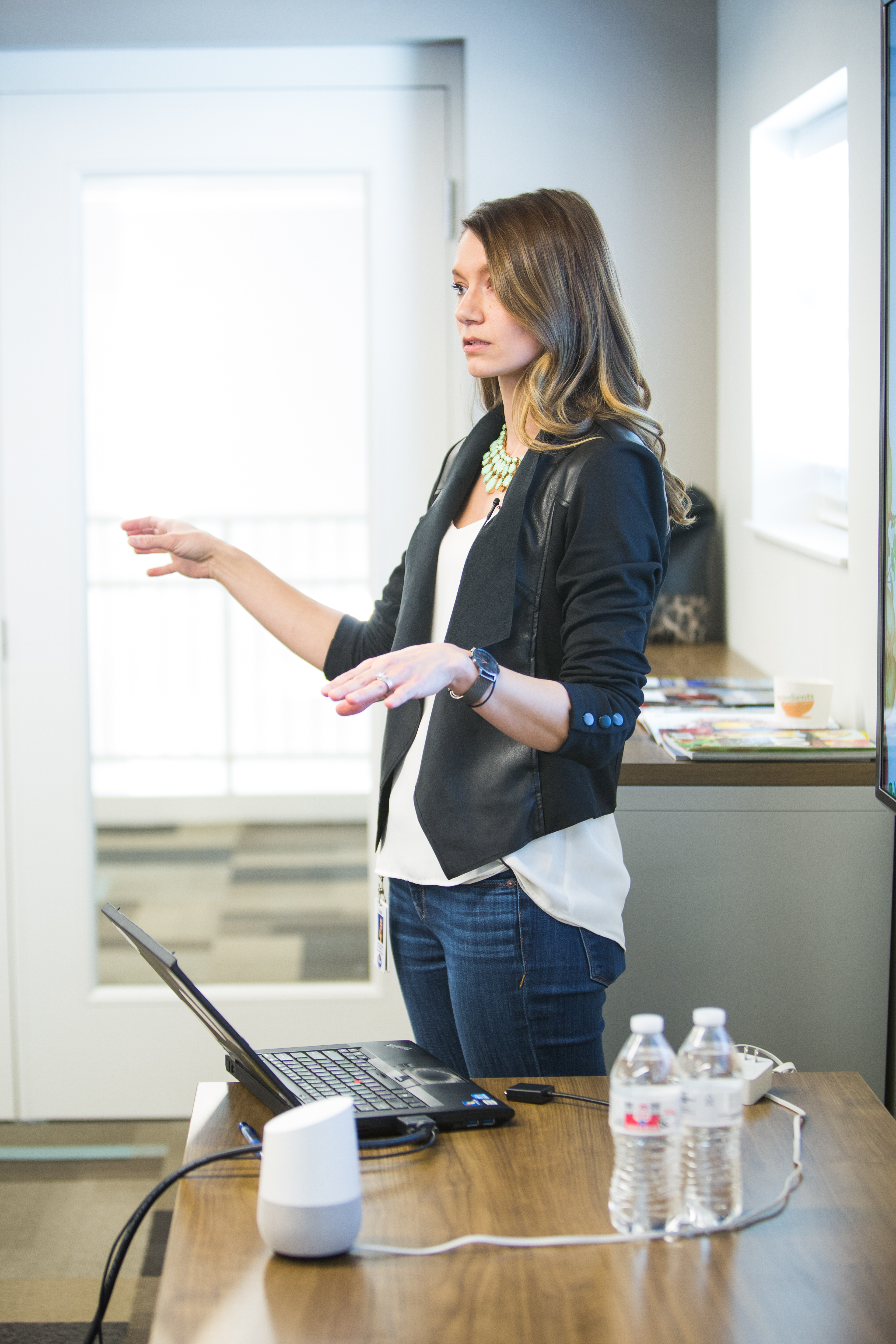 Click List:
With Kroger's Click List you can shop online from 7 am to 9 pm, 7 days a week. Check local store listing for details.
Simply browse or search for the products that you need and add them to your cart. Next reserve a time for pick-up and pay for your order with your credit or debit card. Pull up in your reserved time slot and an associate will bring your groceries to the car. Yes, please.
The beauty of Click List is you can even place an order and reserve a pick up three days in advance. This option would be great for entertaining or great for meal prep each week.
When you place your order, you'll see an estimated total at checkout. Your card will be charged for a final total amount when you receive your order. Prices shown when you place your order may differ at the time you receive your order due to coupons, substitutions, taxes (if applicable) and weighted items.
Kroger InstaCart Delivery Service:
Kroger recently partnered with InstaCart to provide delivery services to their customers. You can place a delivery order at any time. Simply browse or search for the products that you need and add them to your cart. Next reserve a time for delivery and pay for your order with your credit or debit card.
Once your order is paid for an associate will begin shopping for you. I'm all for this option. If an item is not in stock or unavailable a message will be sent to you requesting the option to replace with another brand or the option to have your money refunded.
Once the order is is ready, the delivery driver will receive your name, phone number and delivery address. You'll receive an alert when your order is on its way. A driver from our delivery partner will deliver your order right to your door. Delivery hours may vary by location. Check your local store listing for details and availability. Delivery availability is based on driver availability, basket size, and delivery location.
There is a fee for delivery, but for this busy mami it's well worth not having to drive to the grocery store to fight the crowds.
I'm so excited to try the delivery services – what a time saver. We did get a sneak peek of their delivery system as Instacart delivered our detailed grocery lists we submitted before the event for our cook-off challenge. The theme for the cook-off was Summer Celebration – Red White and BBQ. Fun!
After our groceries were delivered, we headed into the kitchen to do what we do best – cook.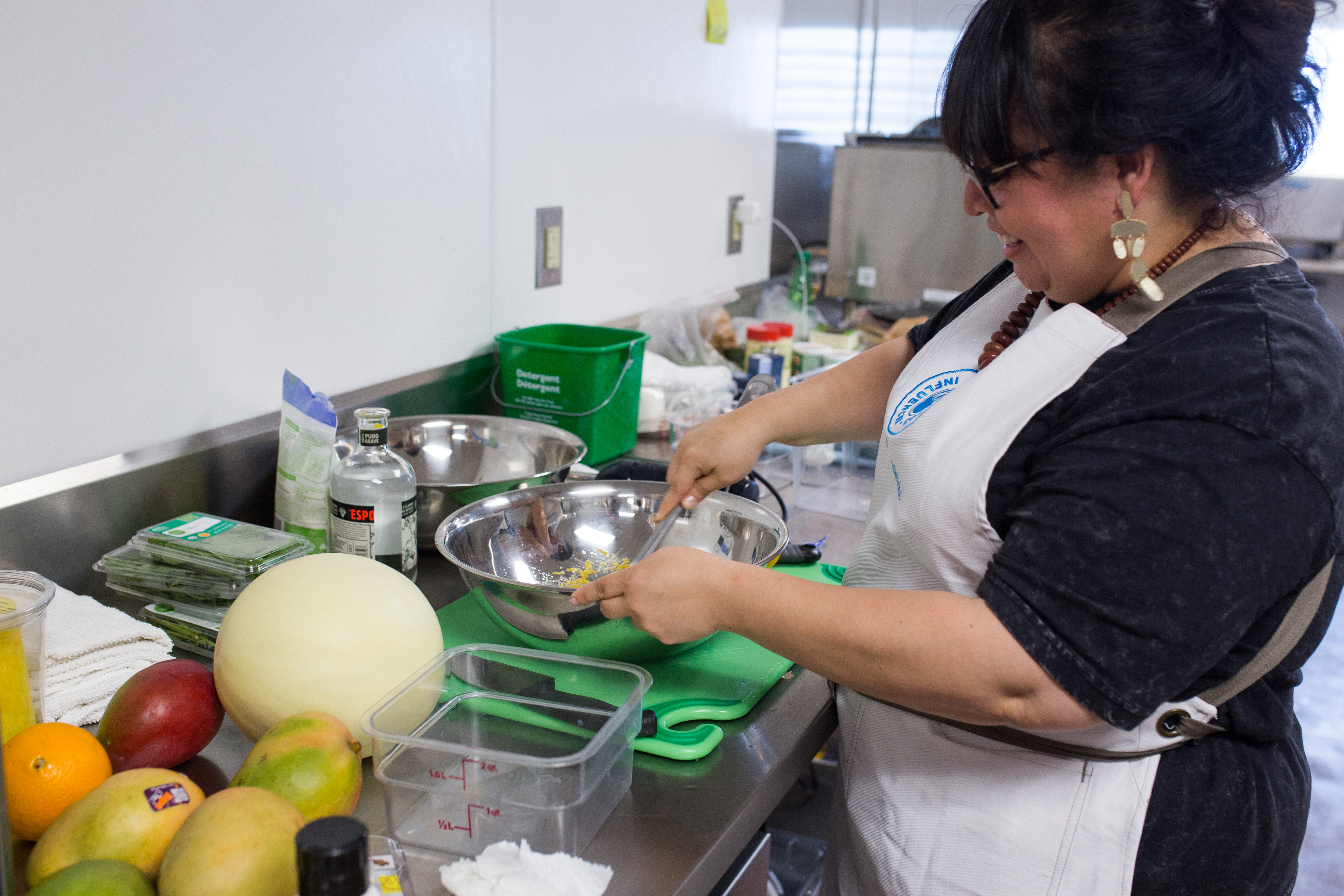 The Kroger Culinary Center is HUGE, we each had our own area to prep and cook. I was selected to make an easy dessert featuring a store-bought item. I picked sponge cake shells. I use them often throughout the year for family dinners and thought they would make an excellent choice for Summer entertaining.
I wanted to add a boozy twist to my dessert along with plenty of fresh fruit. Kroger offers plenty of pre-diced fresh fruit options from pineapple to various melons which made my dessert a snap to make.
First I marinated my diced fruit with tequila blanco, lime zest, lime juice and orange juice. The tequila and fruit juice pickle the fruit and help to release their natural juices.
While the fruit marinated, I whipped up a fluffy tequila spiked whipped topping to dollop over the fruit. Heavy whipping cream, sugar, tequila and lime juice were added to a chilled bowl then beaten until light and fluffy.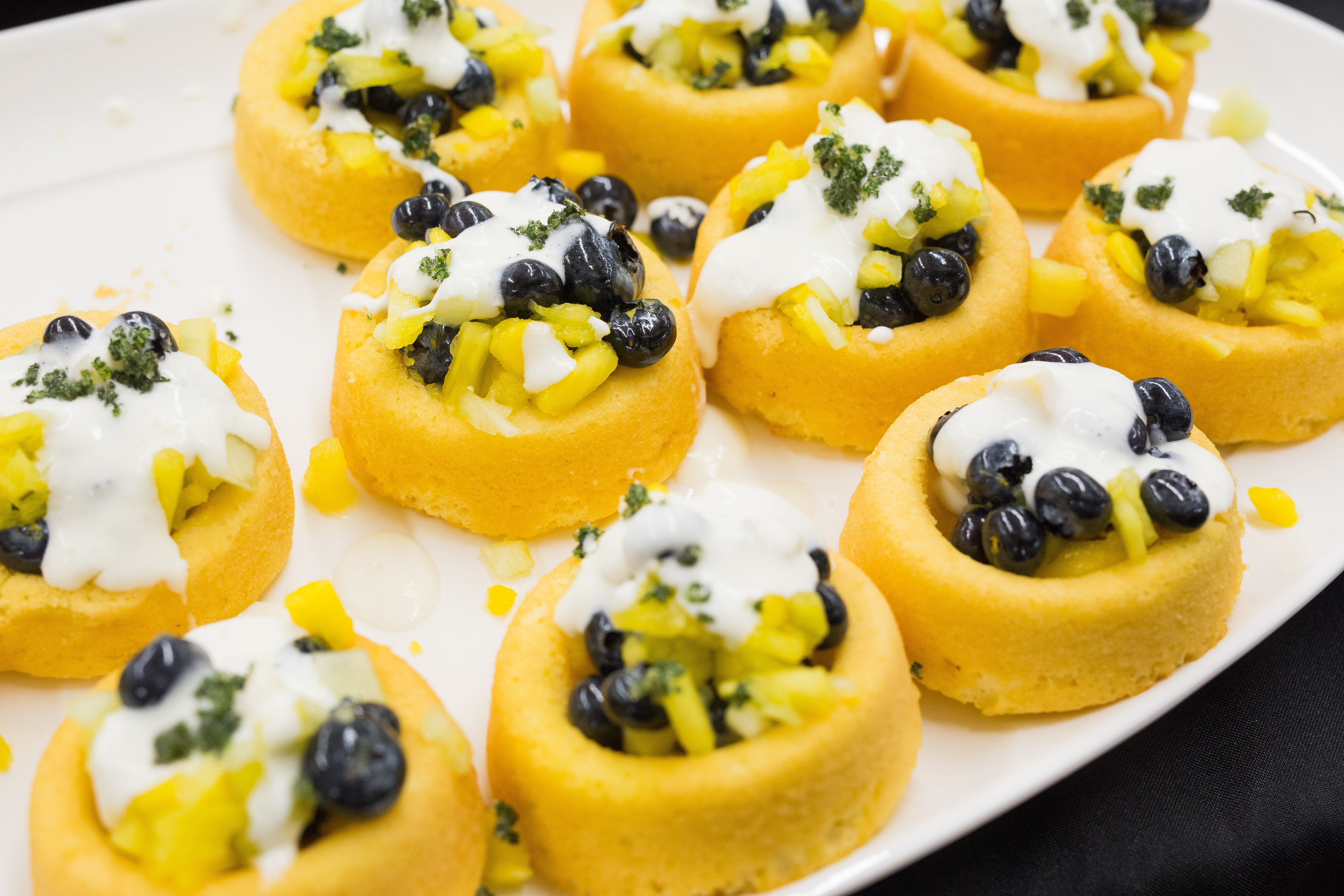 I wanted my dessert to reflect a fresh fruit margarita, so I wanted to add the element of a salt rim. I wanted a salty, but sweet rim to complement the fresh fruit. With a sharp knife I finely diced mint with salt to create a mint-salt. It was delicious – I was now ready to assemble my desserts.
I filled each sponge cake shell with plenty of tequila marinated fruit, then added a dollop of spiked whipped topping.  I lightly sprinkled the mint-salt over the whipped topping. They came out beautiful.
Fresh, vibrant and so simple to make with a few short-cuts from Kroger these Margarita Fruit Tarts are the ultimate summer entertaining dessert.
I had the best time at the  Kroger Influencer Council Think Tank meeting the Kroger team, fellow bloggers and learning all the fantastic things Kroger has in the works. I can't wait to try out the new Instacart grocery option. What a lifesaver for this busy mom, plus all the events I host.
Thanks for a wonderful few days Kroger, mucho Amor!
Margarita Fruit Tarts
Yield 6 Makes
Ingredients
1 pkg Kroger Dessert Cups yellow sponge cakes
2 tablespoons tequila blanco, plus 2 teaspoons
Juice from 1 lime
Juice from 1/2 orange
2 tablespoons sugar
1 cup diced pineapple
1 cup diced mango
1 cup blueberries
1 cup diced cantaloupe
2 tablespoons tequila blanco, plus 2 teaspoons
Juice from 1 lime
Juice from 1/2 orange
2 tablespoon Simple Truth Organic sugar, plus 2 teaspoons Simple Truth Organic Sugar
1 cup Kroger heavy whipping cream
Simple Truth Organic Fresh mint
Private Selection Sea Salt
Instructions
In a bowl whisk together tequila, lime juice, orange juice and sugar until sugar Is dissolved. Place diced fruit in the bowl, stir to combine. Place in fridge to marinate for at least 15 minutes. Beat heavy whipping cream, sugar until light and fluffy. Light fold in tequila, place in fridge until ready to serve. With a knife finely mince a few fresh mint sprigs with 1 teaspoon of salt.
To assemble: Fill sponge cakes with fruit, top with whipped cream and sprinkle with mint-salt.
Courses dessert
Cuisine mexican