A silky chocolate cheesecake made with semi-sweet and Mexican chocolate, cream cheese and sour cream is the ultimate sweet treat to enjoy with family and friends. Chocolate lovers just can't get enough of this Mexican inspired chocolate cheesecake.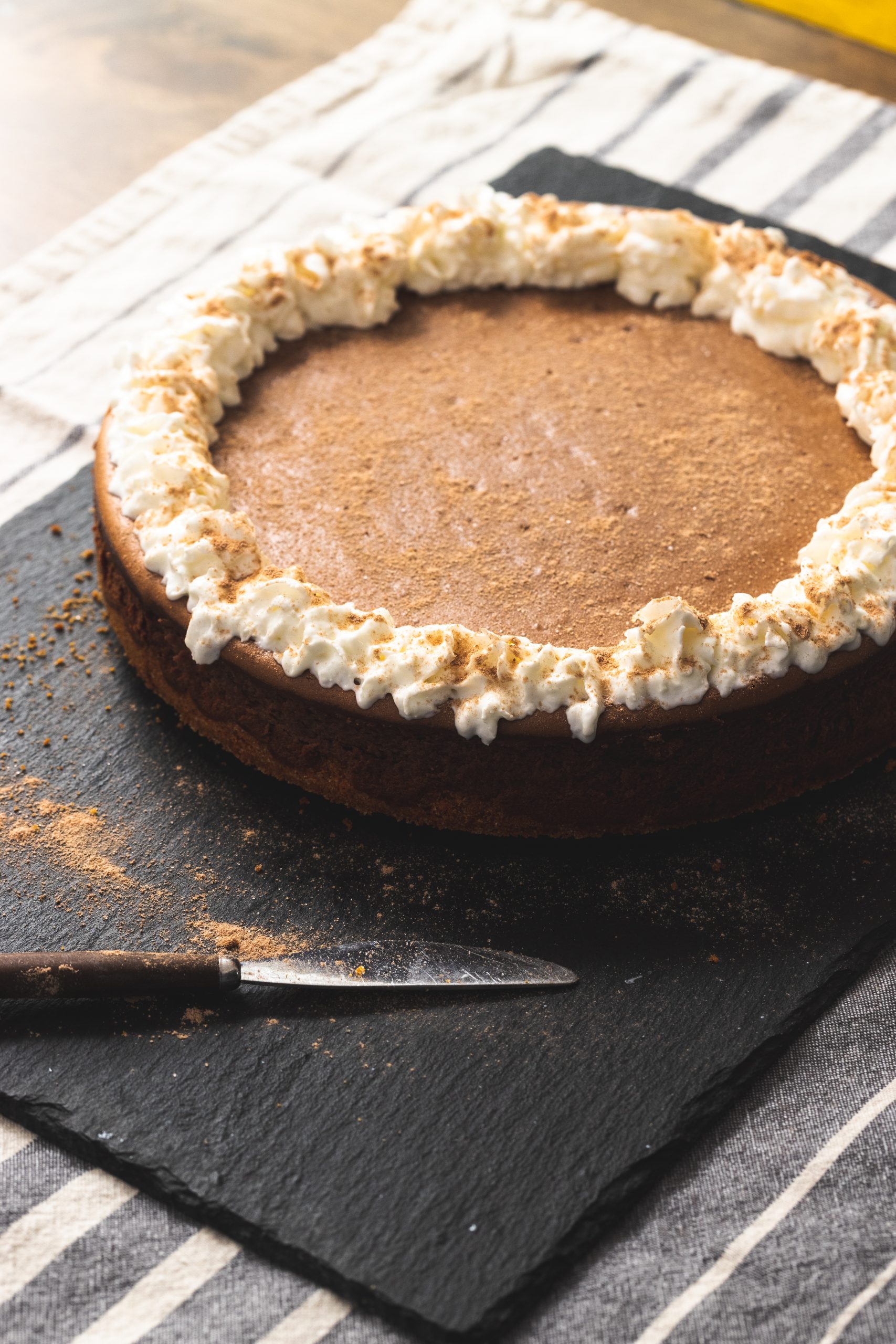 A chocolatey cheesecake made with semi-sweet chocolate and Abuelita chocolate is creamy, silky, and perfect for a birthday celebration, anniversary, or a Sunday family dinner. A thick, creamy cheesecake paired with a buttery graham cracker crust is a fun twist on the classic cheesecake.
This recipe was created as part of my partnership with Imperial Sugar. You can find the recipe here.
HOW TO MAKE MEXICAN CHOCOLATE CHEESECAKE
Graham Crackers Crust: Our cheesecake begins with a graham cracker crust. For this recipe I used graham cracker crumbs, you can find them in the baking aisle of your grocery store. If you cannot find graham cracker crumbs you can make your own by pulsing graham crackers in a food processor until finely ground.
This recipe calls for 1 ½ cups of graham cracker crumbs, begin with 12 graham crackers cookies, pulse and measure out. Add more to food processor if needed. If you do not own a food processor, simply place the graham crackers in a plastic food storage bag and crush with a rolling pin until finely ground.
Spring Form Pan: For this recipe we are baking our cheesecake in a springform pan. A springform pan has a removable side which makes it easier to safely release cheesecake from pan without having to flip the pan over to release cheesecake. I like to use the back of a measuring cup to tightly pack the crust into the pan, this will prevent the batter from leaking into the crust resulting in a soggy crust or leaks.
The crust will bake for 8 minutes, then we will reduce the oven temperature to bake the cheesecake. Place crust to the side to cool completely before adding your filling.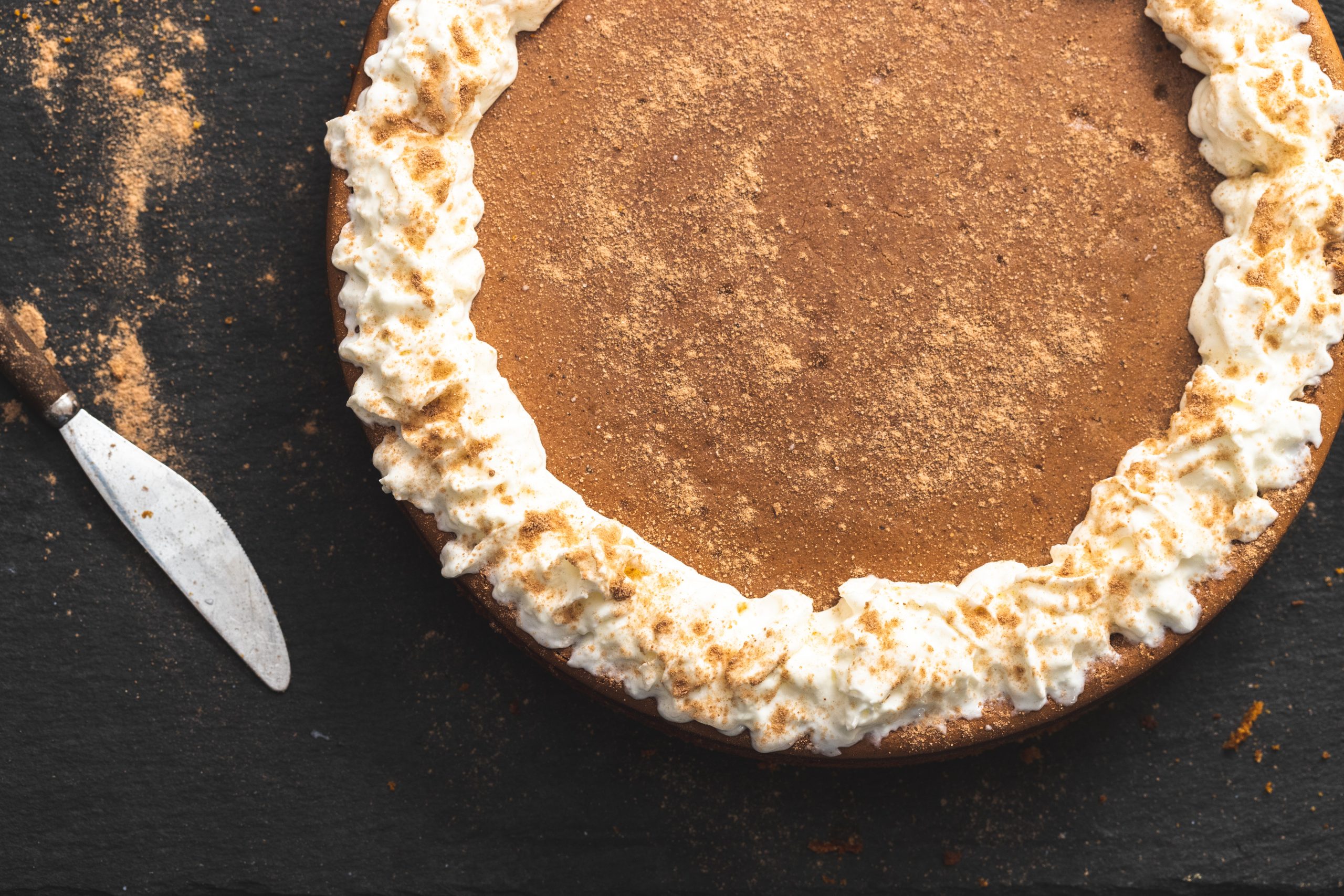 Filling: To make our Mexican Cheesecake we are using both semi-sweet (I used chips) and Abuelita chocolate tablets broken into pieces. Abuelita Chocolate is a chocolate seasoned with spices, cinnamon, and vanilla. You can find it in the baking aisle or hot cocoa aisle in your grocery aisle. Place chocolate in a microwave safe bowl, pour over warm coffee and stir to melt chocolate. Microwave in 10 second intervals if needed, until all chocolate is melted.
Make sure your cream cheese is at room temperature to ensure a smooth batter. I place my cream cheese on the kitchen counter 2 hours before I begin baking.
Add eggs one at a time and mix well after each addition – we want a smooth cheesecake filling.
BAKING: when ready to bake place your spring form pan on a baking sheet and carefully pour in your filing. Bake for 20 minutes then reduce heat to 300 degrees and continue baking for an additional 30 minutes or until edges are set.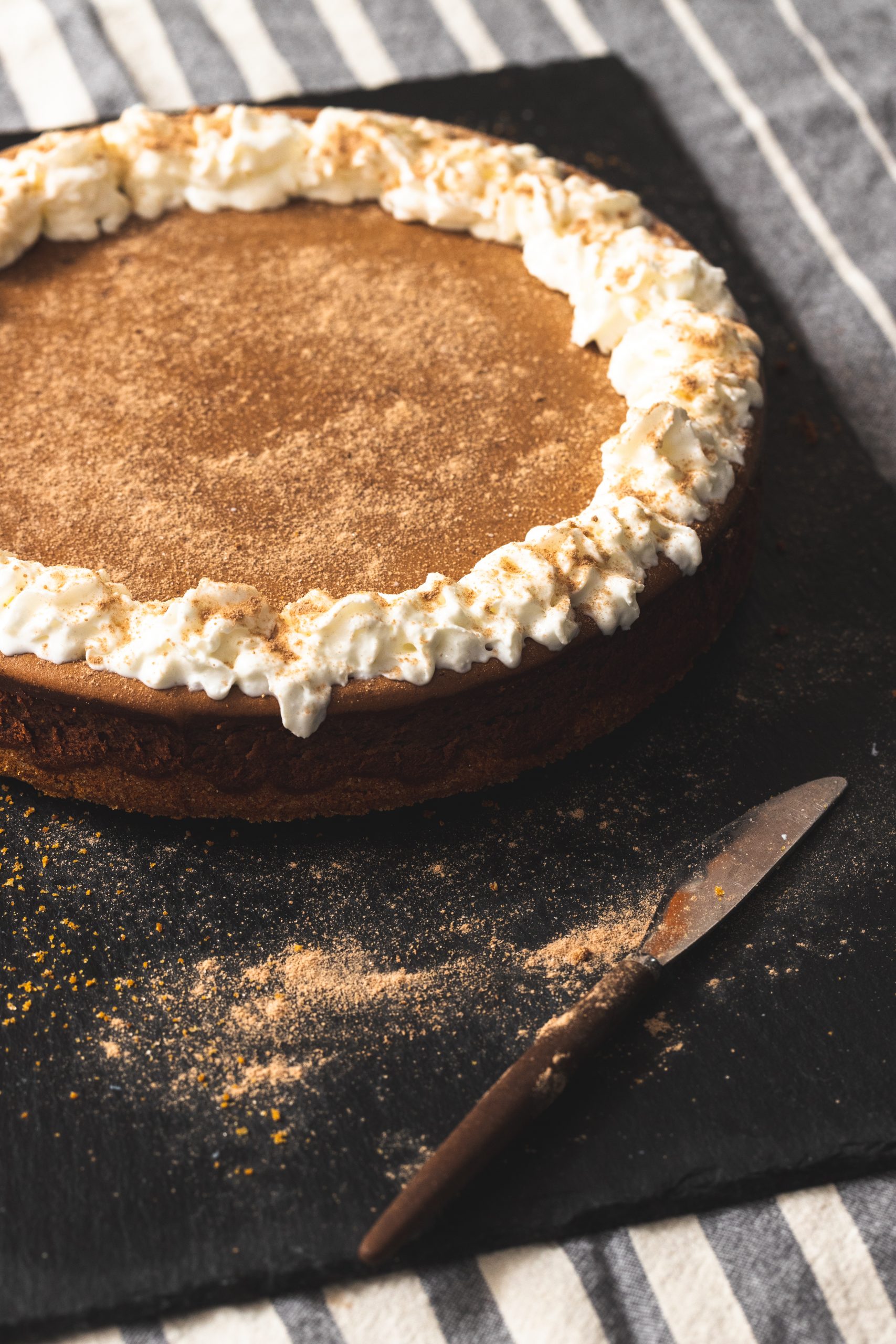 After 30 minutes, turn off oven leaving oven door closed and allow cheesecake to rest in oven for an hour.
Leaving the cheesecake in the oven to rest helps to prevent the cheesecake from cracking. We want the cheesecake not to experience a sudden change in temperature from hot/cold which can cause cracks.
After the hour, remove from oven, cool completely and chill overnight. Chilling overnight helps to firm up the filing, making it easier to remove from pan.
When ready to serve, carefully remove from springform pan. Top with whipped topping and garnish with grated chocolate.
This recipe was created as part of my partnership with Imperial Sugar. You can find the recipe here. While you're there, be sure to follow my profile for my latest recipes with Imperial Sugar – there is so much yumminess coming your way!