I never need an excuse to mix up some margaritas and invite the Familia over to enjoy a platter of amazing tacos, but I find Cinco de Mayo is the perfect opportunity to add a bit of festive flair to my table. I've partnered with Truvia this Cinco de Mayo to host my own fiesta at home instead of braving the crowded restaurants with their calorie-laden temptations. Today I am sharing a simply easy Cinco de May dessert idea made with Truvia Cane Sugar Blend.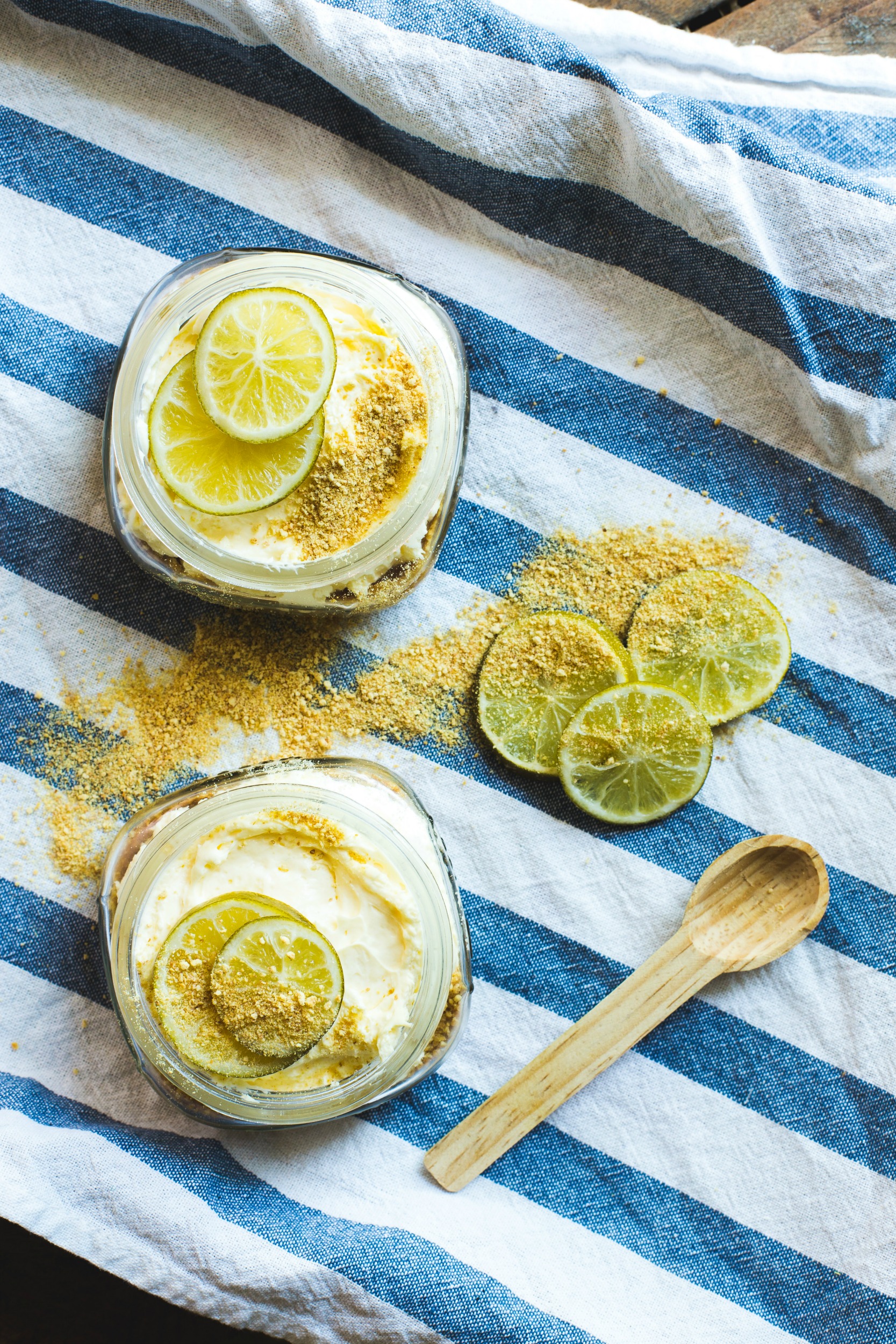 To give my at-home fiesta that extra special festive flair, I'm kicking up my dessert an extra notch by combining two of my most favorite things – cheesecake and margaritas.
Y'all are well aware of my love for tequila. I adore it, so I'm not sure how my beloved tequila has never found its way into a cheesecake recipe here on Sweet Life. I must remedy this wrong quickly.
Bring on the margarita cheesecakes!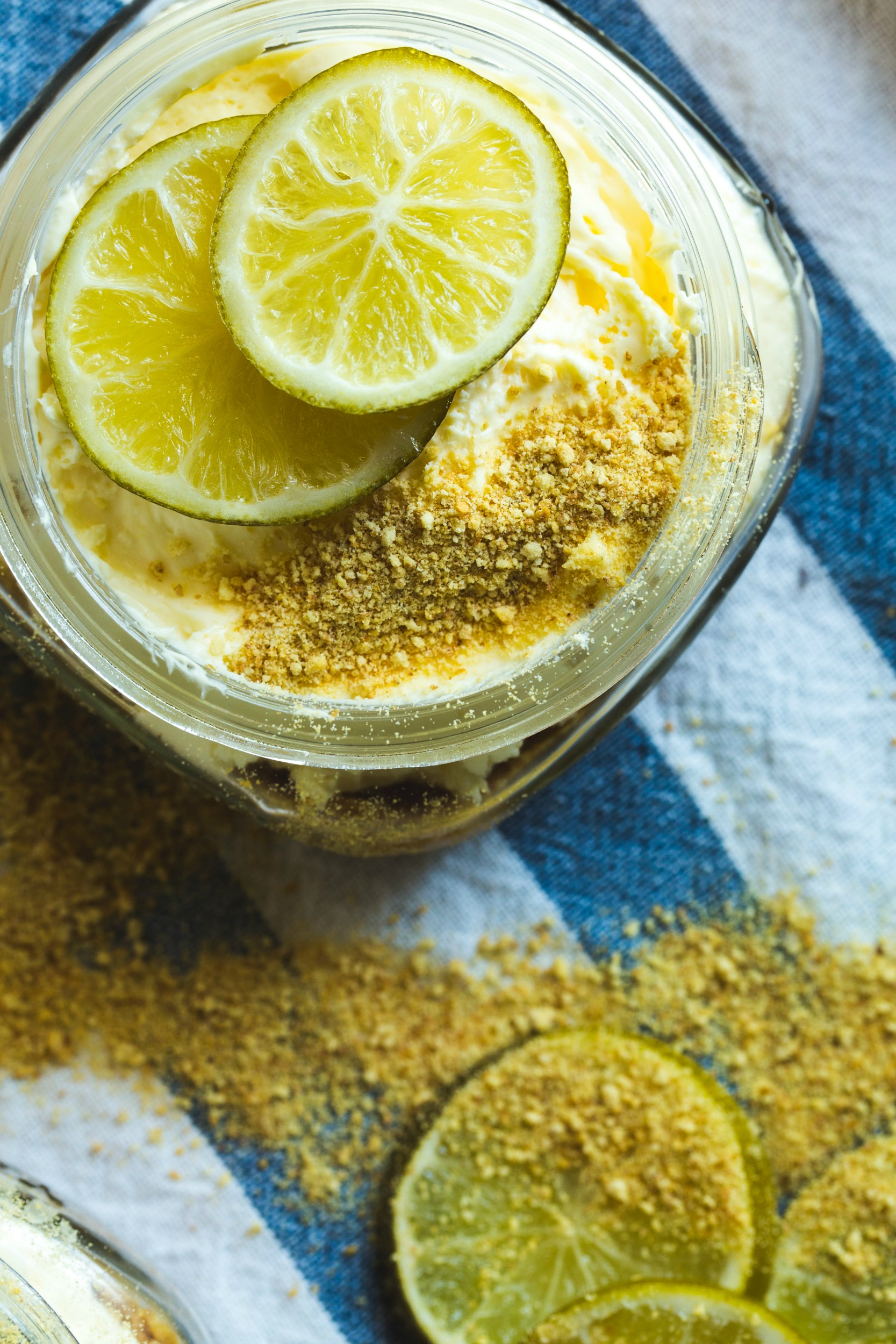 All the yumminess of a margarita infused in a silky-smooth cheesecake filling over a salty graham cracker crust to create the delicious combination of tangy, sweet, salty and creamy. And the best part is this dessert is no-bake, yes, absolutely no baking involved.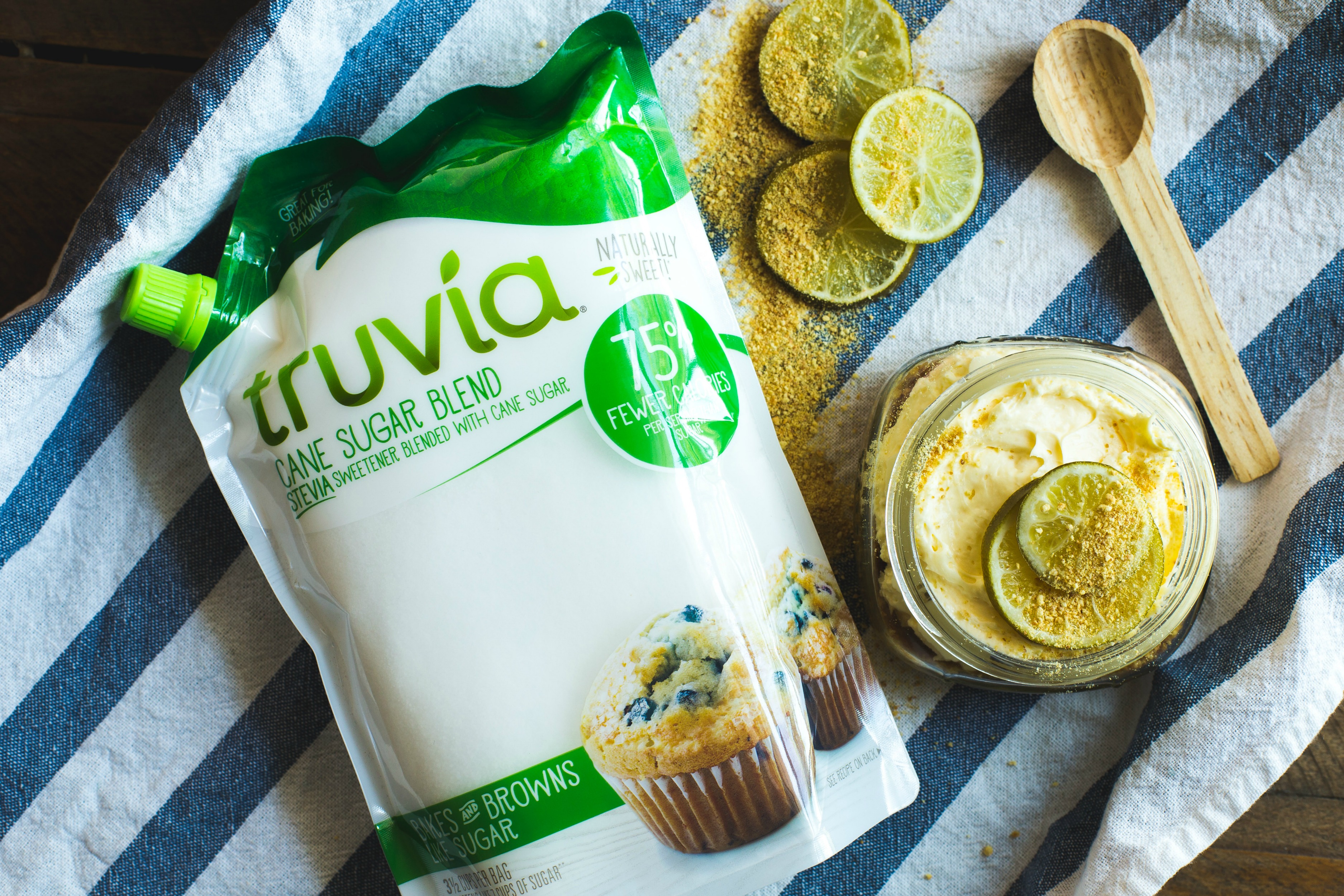 Did you know that because Truvia Cane Sugar Blend is a blend of stevia sweetener and cane sugar, it bakes and browns just like sugar but with 75% fewer calories per serving than sugar?! Fewer calories are always a plus, but I am not a fan of sweeteners that have a weird after taste when added to dessert recipes. I'm happy to report the addition of Truvia to my baked goods retained their flavor, so baking just got a whole lot sweeter.
I'm serving these beauties in mason jars topped with candied lime slices. Candied lime slices give my cheesecakes a pop of color with the addition of a tart, sweet element. Serving desserts in mason jars is one of favorite ways to make my guests feel special and since we're enjoying an at home fiesta they make for an amazing at table presentation.
No-Bake Margarita Cheesecakes with Candied Lime
Yield 6 Serves
Ingredients
For graham cracker crust:
1 ½ cups finely ground graham crackers (about 10-12 graham crackers)
6 tablespoons melted butter
1/4 cup Truvia Cane Sugar Blend
For Cheesecake filling:
8 ounces cream cheese, softened – room temperature
1/2 cup Truvia Cane Sugar Blend
2 tablespoons tequila blanco
1 teaspoon lime zest
1 tablespoon fresh lime juice
1 teaspoon Cointreau
1 teaspoon salt
For candied Lime slices:
2 limes, sliced into 1/8-inch-thick slices
1/2 cup Truvia Cane Sugar Blend
2 tablespoon fresh lime juice
1 cup water
Instructions
For graham cracker crust:
In a bowl combine crumbs, melted butter and Truvia Cane Sugar Blend until well combined. Crust should stay together when pressed with fingers. Divide mixture into mason jars, using back of a spoon press gently into bottom mason jar.
Refrigerate for 1 hour before adding cheesecakes filling.
For Cheesecake filling:
Beat cream cheese and Truvia Cane Sugar Blend until well blended, scraping down sides as needed. Add tequila, lime zest, fresh lime juice, Cointreau and salt. Mix well. Spoon the filling evenly over the graham cracker crust. Place in fridge for at least tow hours or until slightly set.
For candied Lime slices:
Place wax paper on a baking sheet; set aside. In a large skillet over medium-high heat stir together Truvia Cane Sugar Blend, fresh lime juice and water until sugar is dissolved. Add lime slices, reduce heat to simmer and simmer lime slices, turning occasionally until lime rinds are slightly tender and translucent in color, about 15 minutes. Carefully remove from heat, place on baking sheet lined with wax paper and allow to cool completely. Cover, place in fridge and chill for 1 hour. Serve over cheesecakes.
Courses Dessert
Cuisine Tex-Mex Mexican