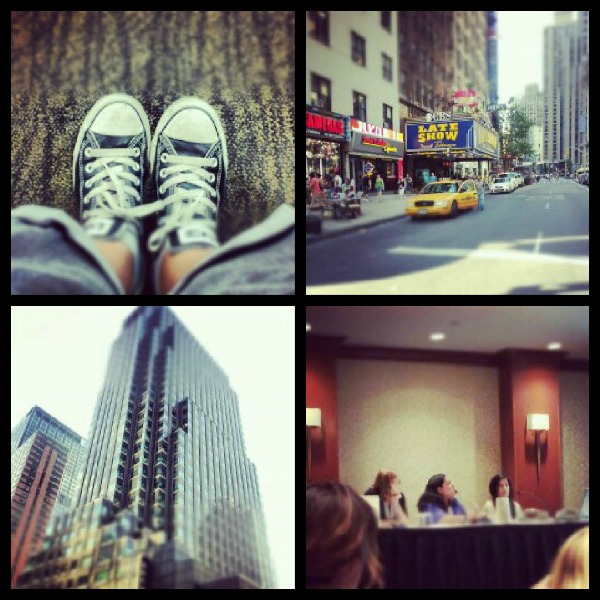 I was recently invited to be a Verizon Ambassador and share..share..share  pictures of my day when I wasn't in the kitchen as a food blogger. Here are a few pictures of my recent trip to NYC! Enjoy!
1. My trip begins. I flew out of San Antonio Airport at 7:30 am.  I live in Converse, love them!
2. WOW! The city in intense, but I immediately fell in love with the energy.
3. I walked around the city as much as I could during my conference breaks. SO much to see.
4. A HTML class with my good amiga Melanie Edwards, she was great!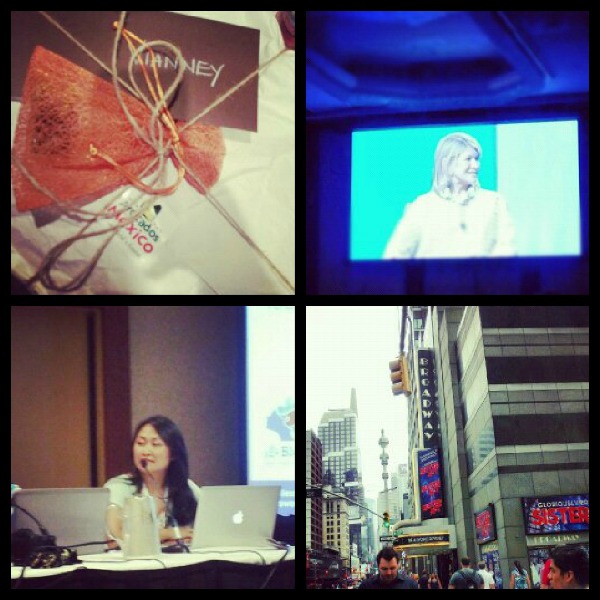 5. Gifts from Avocados From Mexico, ahh thanks!
6. Lunch and guest speaker Martha! She loves twitter and says social media is a great way to connect with your readers. So true!
7. Photography workshop with Diane Cu from White on Rice who believes every blogger should stay true to themselves and their photography style. I agree.
8. Broadway!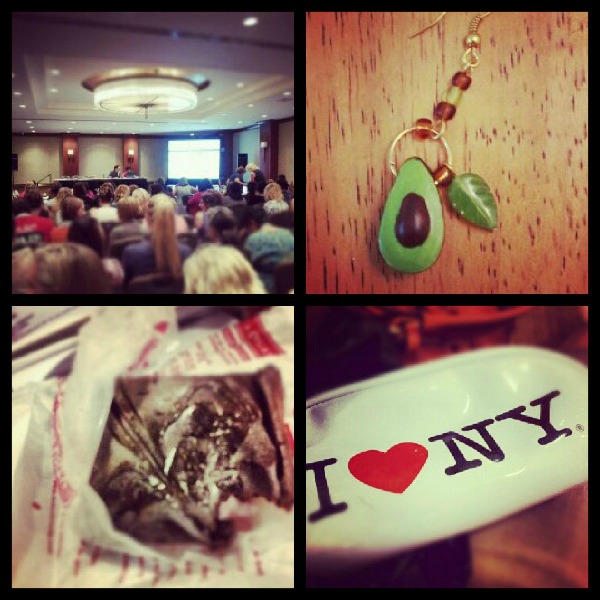 9. A jam packed class on SEO ~
10. My avocado earrings, too cute from Avocados from Mexico.
11. A NYC brownie with a cup of piping hot coffee ~ afternoon pick me up.
12. Gifts for my girls on my last day in NYC!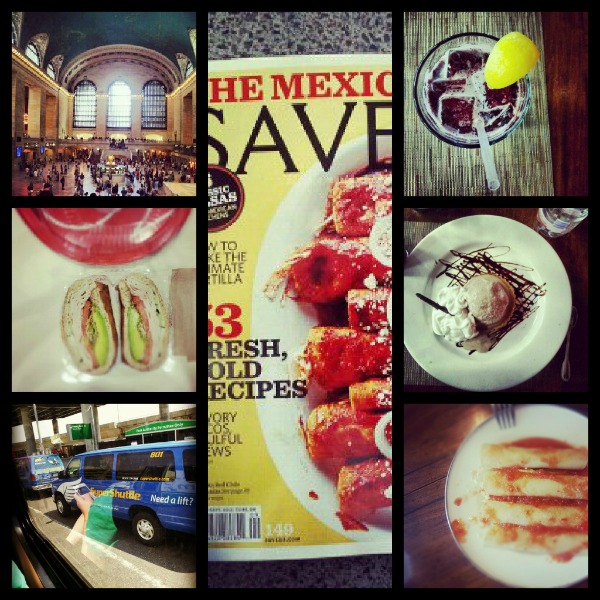 13. Grand Central Station to met up with a fellow food blogger.
14. Lunch with a fellow food blogger. I have been following her blog for almost 2 years and finally had the chance to meet her. She is AMAZING!! Loving, caring and kind. We are already making plans to spend the day together when I travel back to NYC in December.
15. A quick shuttle to the airport. Bumpy ride.
16. Picked up the new Saveur Mexico Edition to read before my flight. ~breathtaking~
17. A  4 hour layover screams for a Margarita. I had The Frida Margarita and met a new friend. She was traveling home from Sweden from competing in track. She missed the London Olympics by 4 spots. She is gearing up to try out for the Rio Olympics. I wish her the best!
18. We talked, exchanged emails, shared photos and enjoyed Pie! The 4 hour layover flew by!
19. Finally home and greeted with my mom's entomatadas ~ love mi mami.
Sweet Life Disclosure ~ I am participating in the Verizon Wireless Ambassador program and have been provided with a wireless device and three months of service in exchange for my honest opinions about the product.