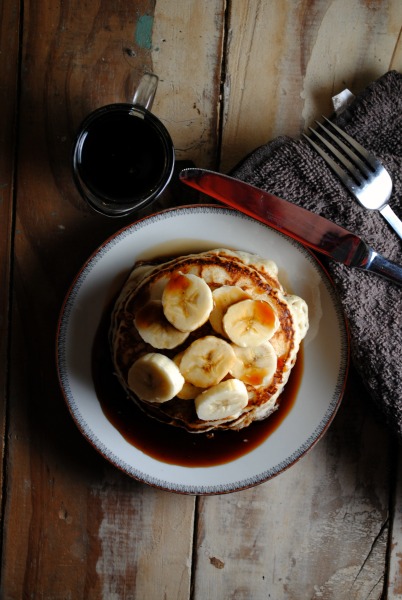 Piloncillo Syrup
Did you know tomorrow was National Pancake Day?  I almost missed this wonderfully decadent day, but thankfully I was staring starry eyed at foodiecrush's Cucumber Martini Recipe, when I spotted her Sept. food calendar.
My first instinct was to hop into the kitchen and whip up a batch of new pancakes to share, but as I looked in my pantry I had no maple syrup, no honey or even agave.  How can one enjoy a thick stack of fluffy pancakes without a warm drizzle of heavenly syrup.  Thank goodness I had piloncillo, well I ALWAYS have piloncillo thanks to mi mami who always encourages me to keep my Mexican pantry staples well stocked.
Thanks mami!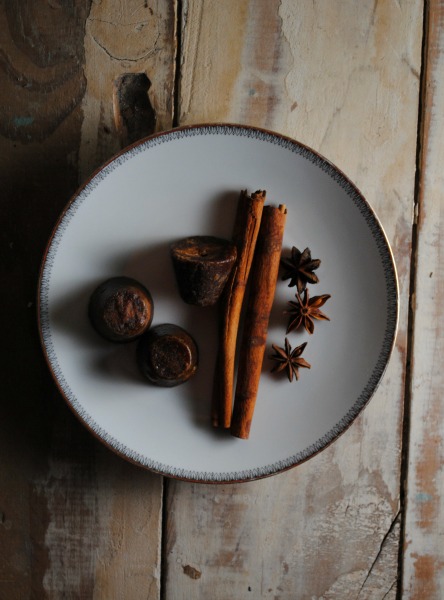 This recipe only requires 4 ingredients, but don't think they don't all each pack their own punch. Combined together they create the aroma of mi Mexico.  The aroma of a small food stall that mi papi took me to that sells the best fritters doused in a golden syrup that made you want to chupa los dedos (lick your fingers).    
Enjoy~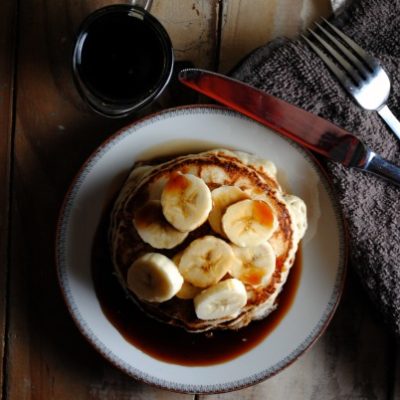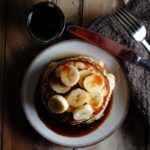 Piloncillo Syrup
Ingredients
8

ounce

piloncillo cone or 4 smaller cones

½

cup

water

1

star anise

1

Mexican cinnamon stick
Instructions
Combine all ingredients n a heavy saucepan over medium high heat.

Stir until pilconillo has completely dissolved and slowly bring to a gentle boil.

Gently boil until syrup is thick enough to coat spoon, about 10 minutes.

Remove anise and cinnamon and serve warm over pancakes
piloncillo– unrefined sugar usually found shaped into cones, named after the word pilon, piloncillo is made from extracting sugar can juices then cooking until a caramel consistency which is then poured into molds. They can be found in two size 3/4 ounces or
9 ounces. If you cannot fined piloncillo brown sugar can be replaced. To use you will need to grate the piloncillo, extra work but worth the effort for it add such a earthy flavor to any recipe. If wrapped well and stored in a cool dry place, they can last indefinitely.