A tropical twist on the classic pineapple flan is creamy, fruity and is perfect for entertaining. Baked in a water bath, this pineapple flan can be whipped up in no time using your blender. Serve garnished with fresh pineapple slices and whipped topping. Today I am sharing how easy it is to make my pineapple flan at home.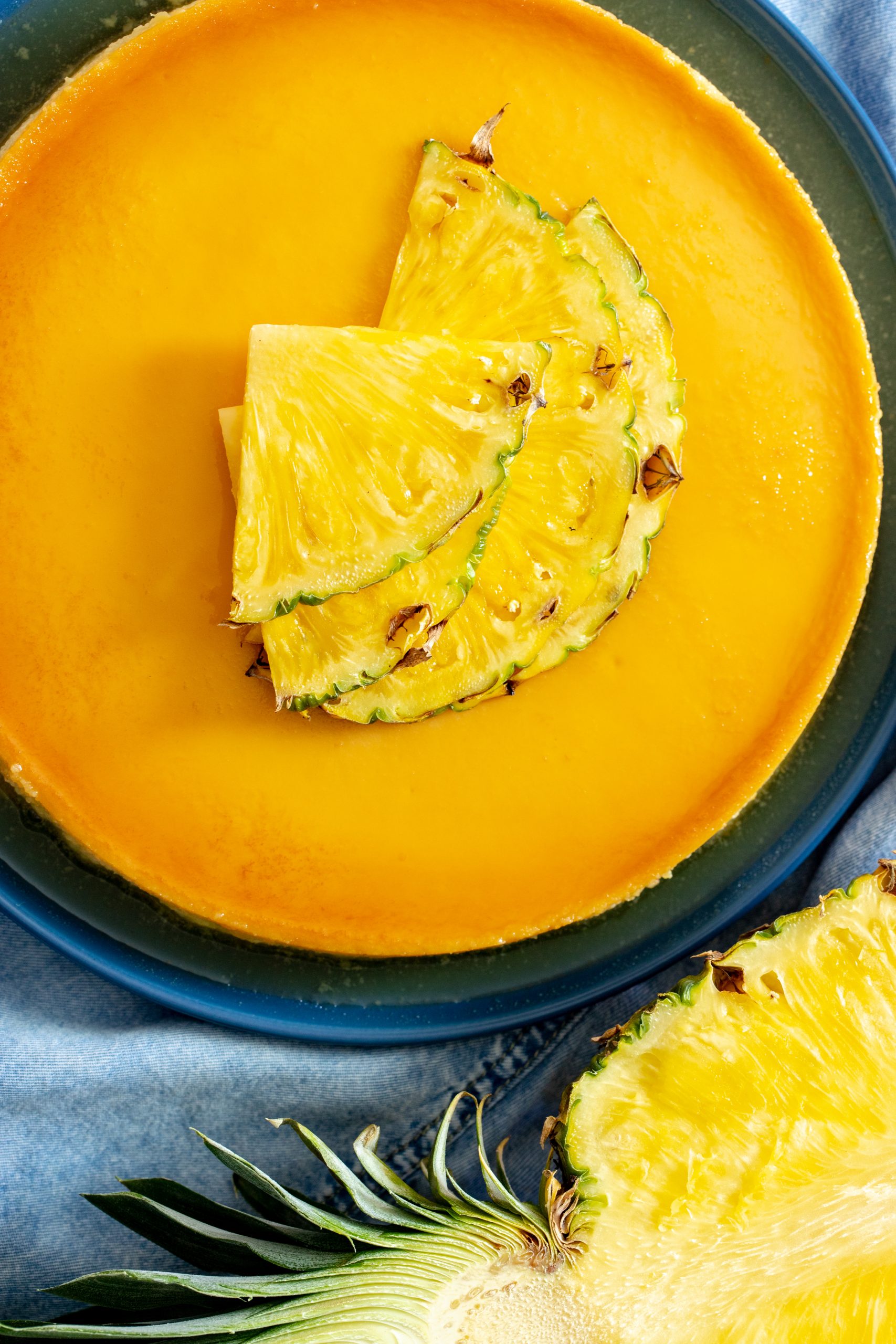 This Pineapple flan recipe is sponsored by Imperial Sugar. Thank you for supporting the brands I collaborate with to bring you exciting new recipes.
When I first ventured into baking, I feared making flan. The thought of baking something in a water bath scared me. Now looking back, now having baked hundreds of flans it makes me giggle that I was afraid of something so minor.
A water bath or a bain marie involves baking with hot water, The hot water helps to evenly distribute the heat around the custard, which prevent the eggs from curdling while baking and helps to prevents cracks on the surface of your baked dessert.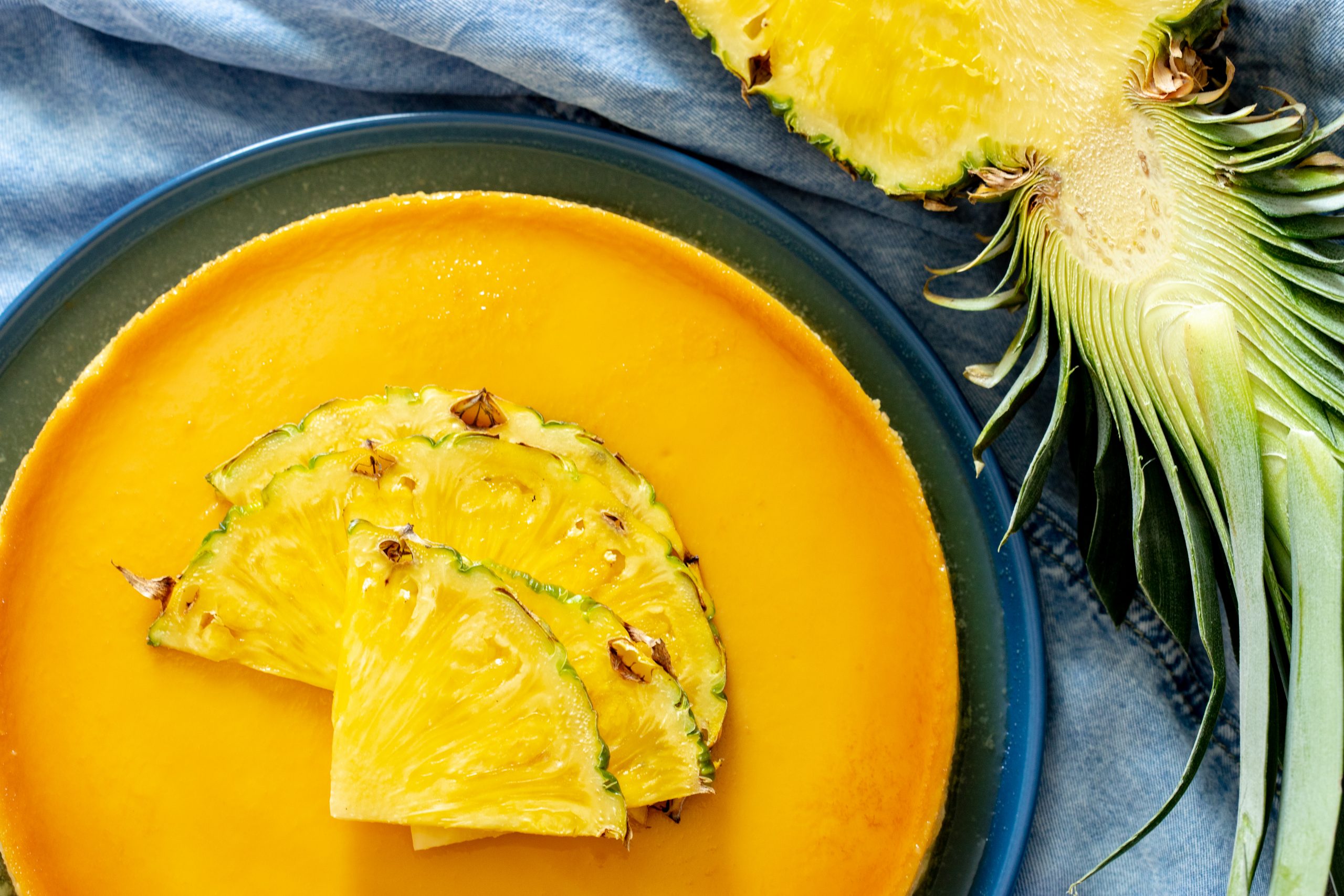 When I made this pineapple flan, we had recently moved in. I had no idea where my roasting pan was, so I improvised and used a larger enamel Dutch cooking pot to use for my water bath – it worked perfectly.
Prepare the caramel sauce over high heat. Once the sugar mixture comes to boil, reduce heat and allow to cook for five minutes. You want the caramel to be a golden-brown color. Carefully pour into your pan and lightly swirl pan to coat.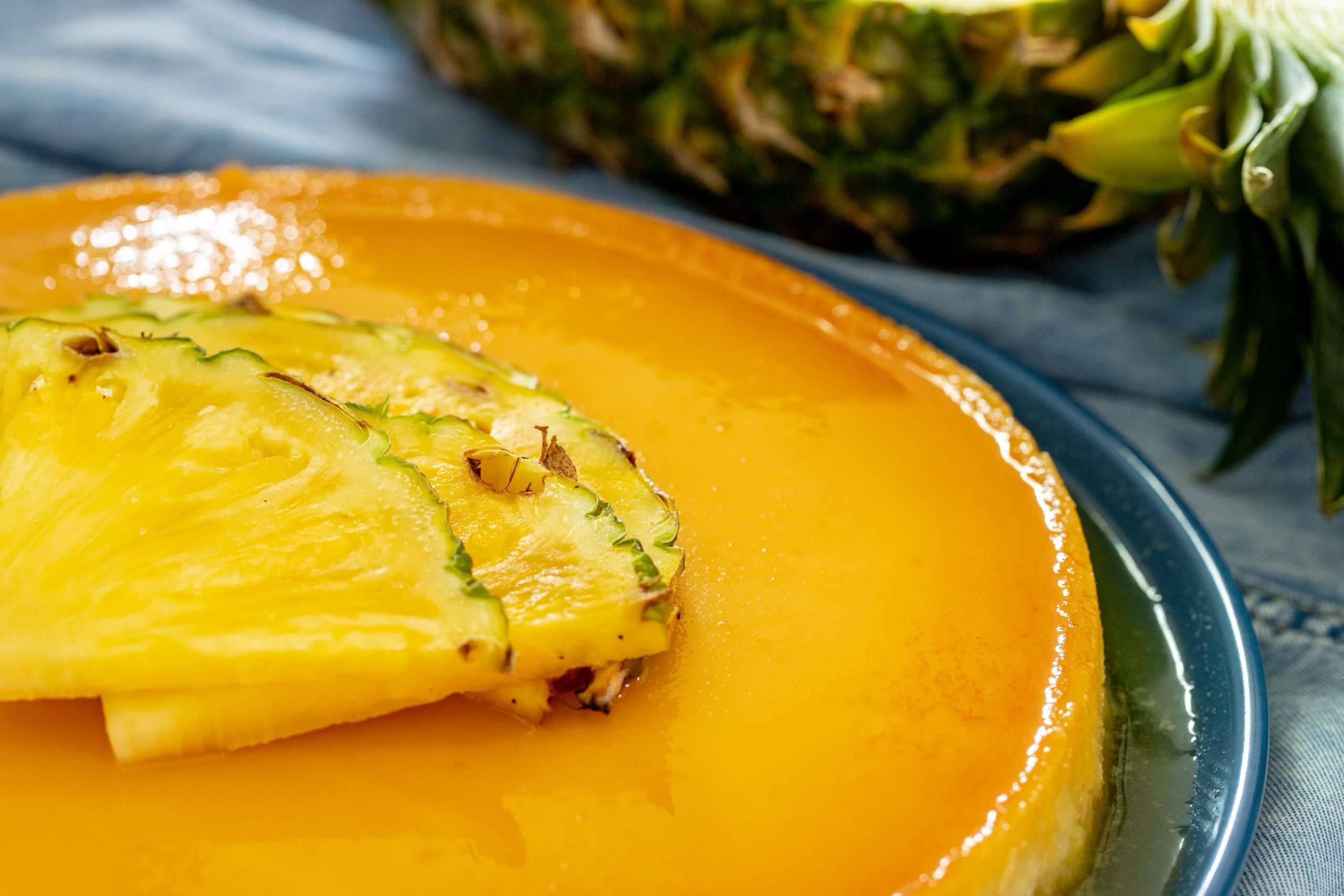 My pineapple flan custard is made in the blender, yay for easy! For this recipe I used canned pineapple, be sure to drain the pineapple well before adding to the blender.
Once baked carefully remove from water bath and allow flan to cool. Cover and chill for at least three hours or overnight. I usually make my flan in the evening and allow them to chill overnight. Once ready to serve run a knife around the cake pan to help loosen the flan.
Serve garnished with fresh pineapple or additional canned diced pineapple.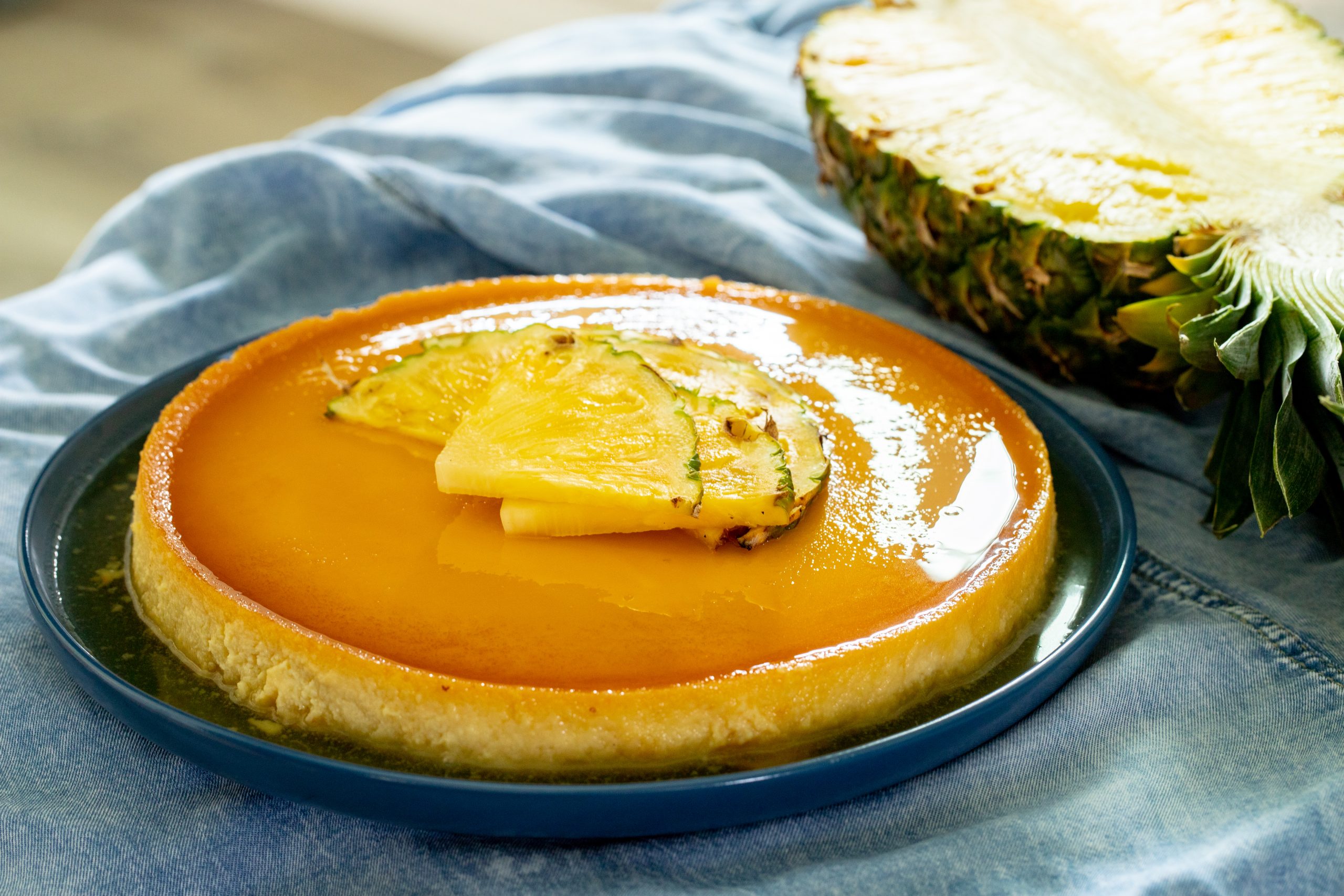 This recipe is was created as part of my partnership with Imperial Sugar. You can find the recipe here.
While you're there, be sure to follow my profile for my latest recipes with Imperial Sugar – there is so much yumminess coming your way!