Machacado breakfast tacos are a deliciously hearty way to kick-off your morning. Dried beef is scrambled with diced onions, eggs and spooned into a warm tortilla with a drizzle of salsa verde.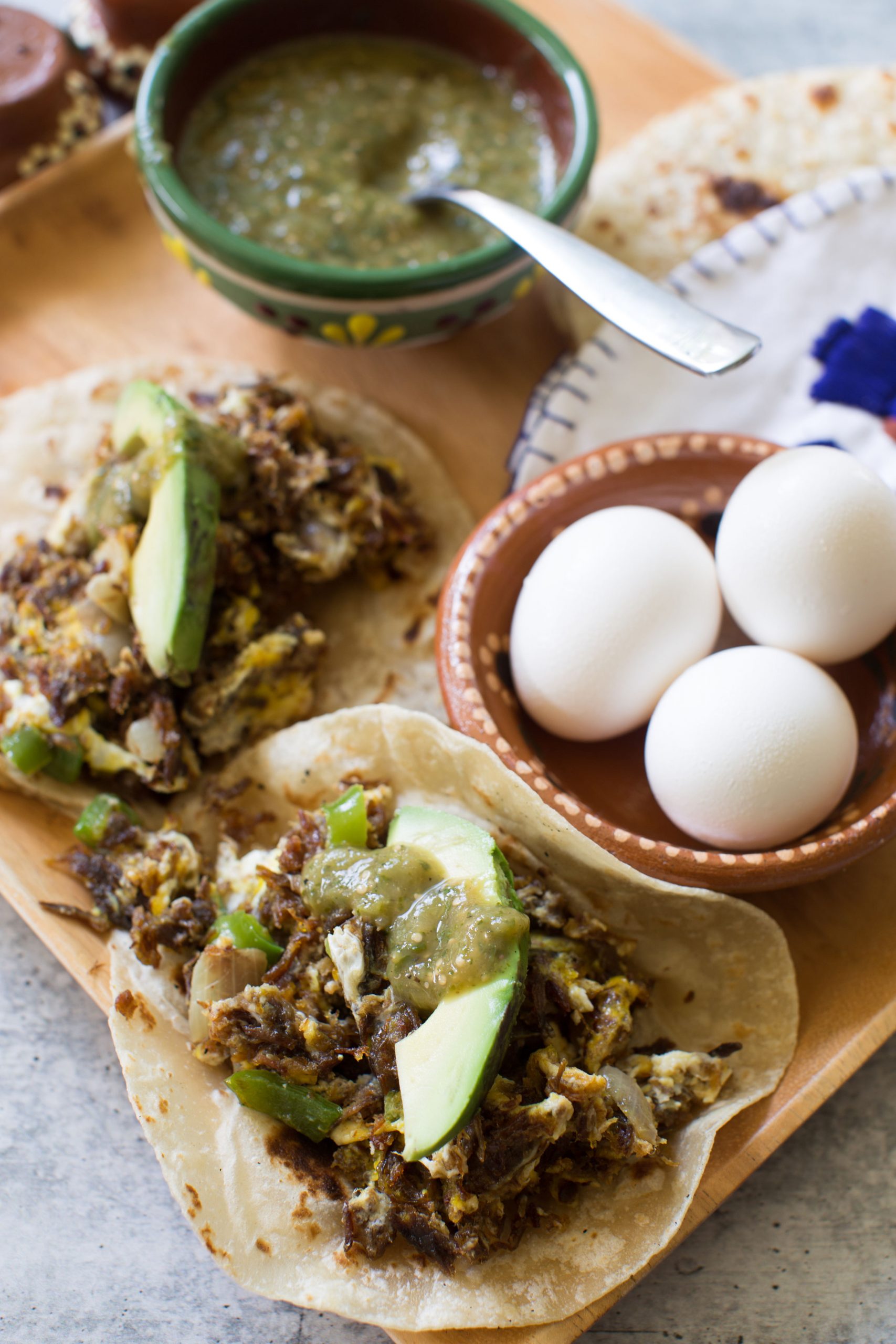 Machacado is salted dried beef. Machaca is made from beef that has been marinated, dried and shredded. The drying process helps to preserve the beef making machacado an ideal pantry staple for cattle ranchers.
Before refrigeration, drying or preserving beef beef became a staple in Mexico for cattle ranchers and soon became a popular breakfast staple since it was easy to pack on the trail and could resist the frigid weather.
The meat is cut into thin strips, rubbed with spices, sprinkled with lime juice, hung to dry and then is pounded into shreds to become carne machaca -The Spanish word "machacar," means 'to pound'.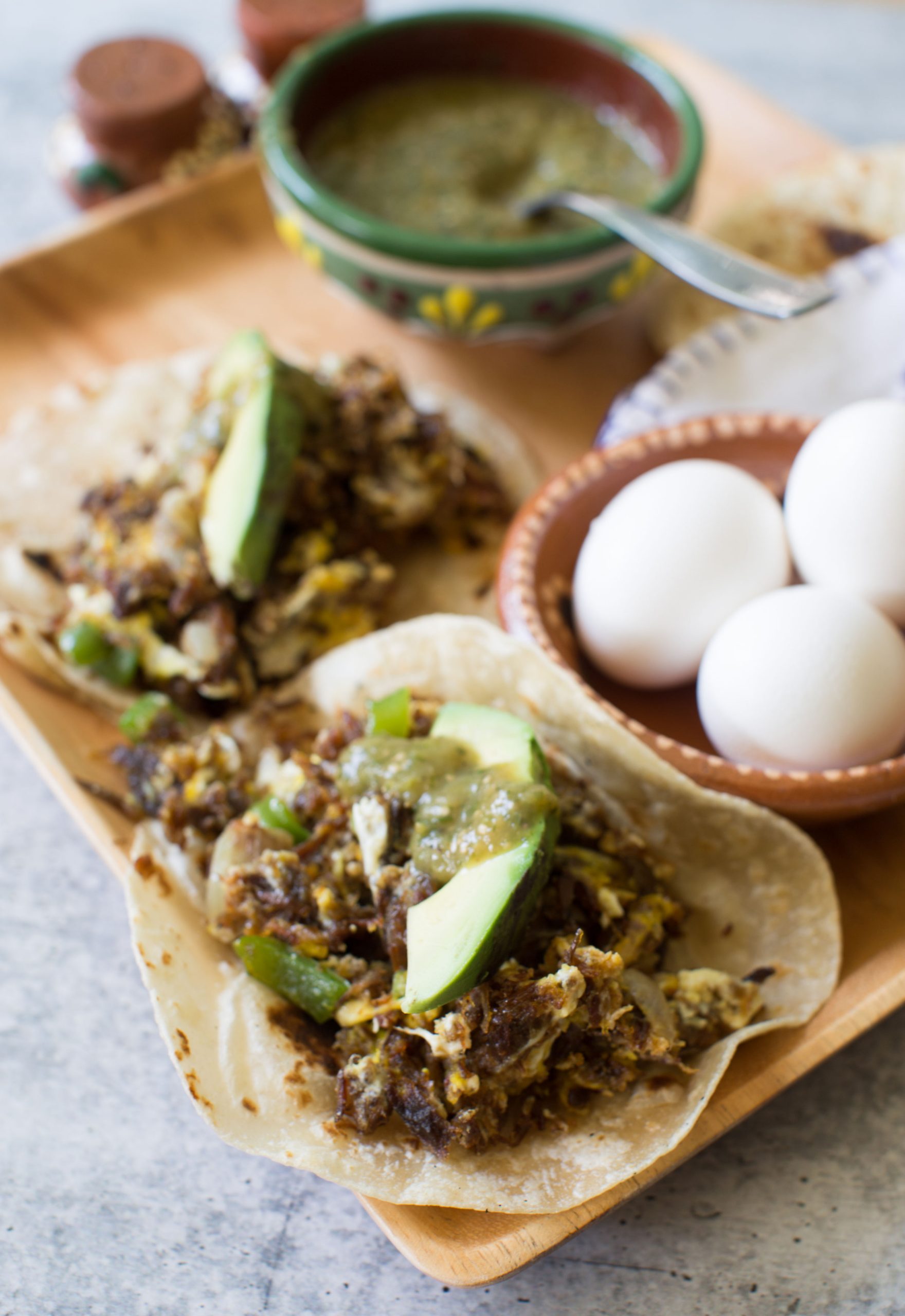 Machacado has remained a beloved South Texas breakfast dish and can be found in many restaurants along the South Texas border. Often served as a breakfast taco or a breakfast plate accompanied by refried beans and papas fritas, with plenty of warm flour tortillas.
I am excited to be teaming up with Beef Loving Texans to share my spin on the Machacado Breakfast Taco inspired by Texas ranchers.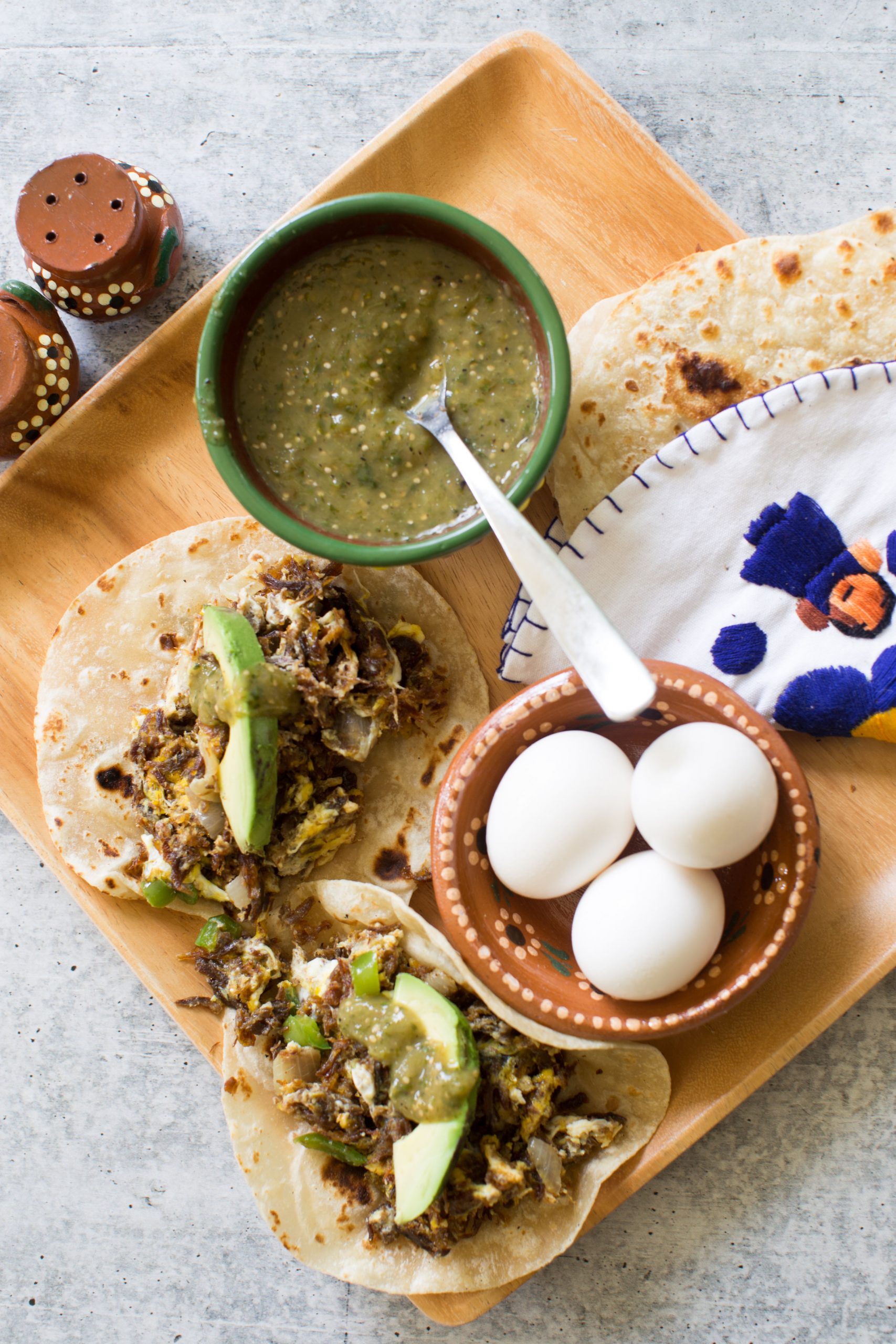 My recipe begins with a warm skillet over medium high heat. I sauté the machacado with diced onions to rehydrate it a bit, stirring until the onions are light and translucent and the machacado is heated through. Next, we add eggs, stir to coat machacado, and cook until eggs are fully cooked. Spooned over a warm tortilla with salsa machacado a deliciously hearty breakfast taco.
Tips on making my Machacado Breakfast Tacos:
You can find machacado sold in Latin grocery stores or at a carniceria shredded in packages ready to cook.
You can rehydrate the machacado with a bit with diced onions or diced tomatoes, or a combination of both would be delicious. If you want to add some heat without serving with salsa you can toss in some finely diced jalapenos or serrano chiles.
Store an opened package of machacado in a plastic container or bag sealed in the fridge for up to 1 month.
I hope you give Machacado Breakfast Tacos a try, they are delicious. For more inspiration, beef recipes and learn more about the talented Texans who raise, cook, and share the wonder of Texas Beef head over to Beef Loving Texans.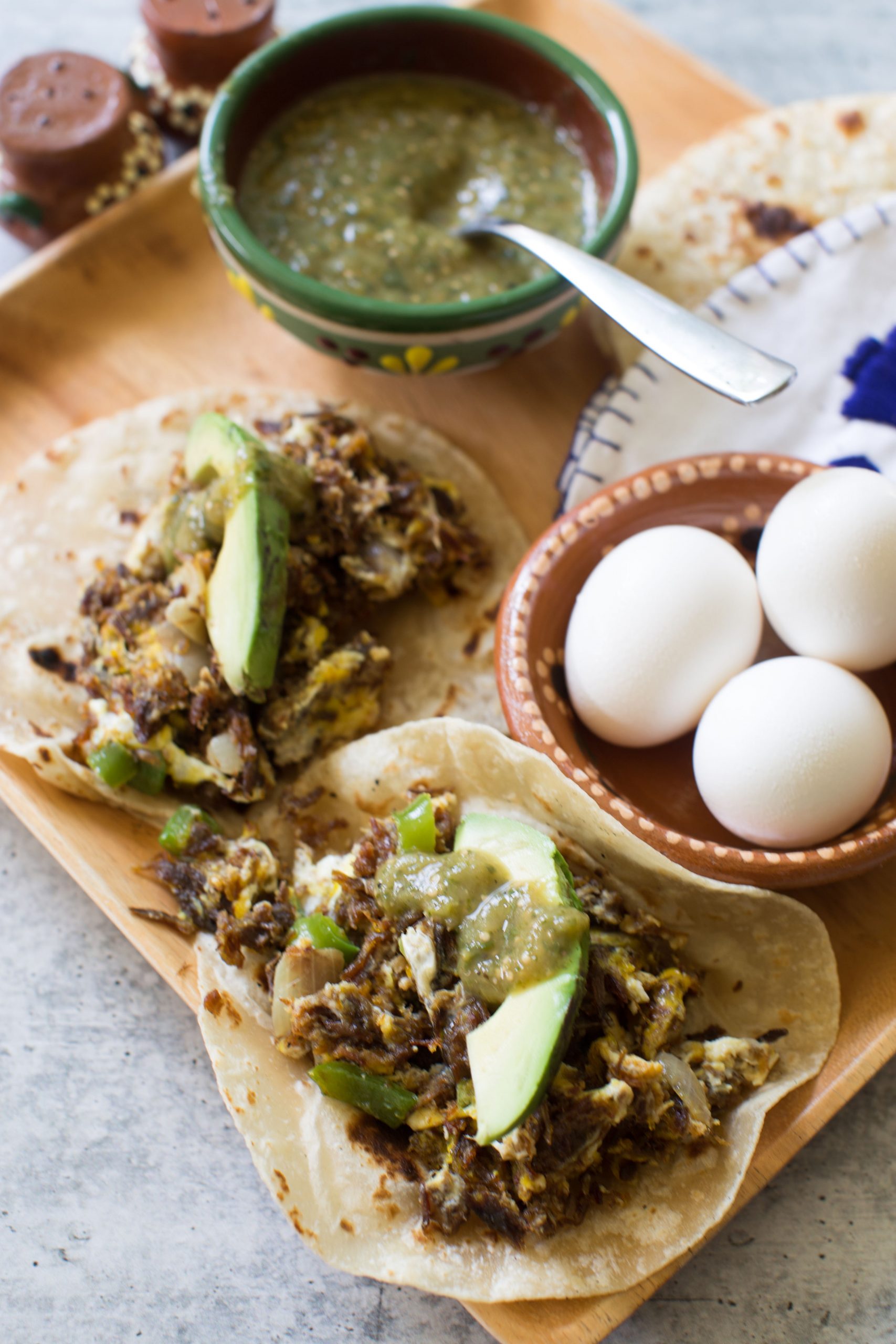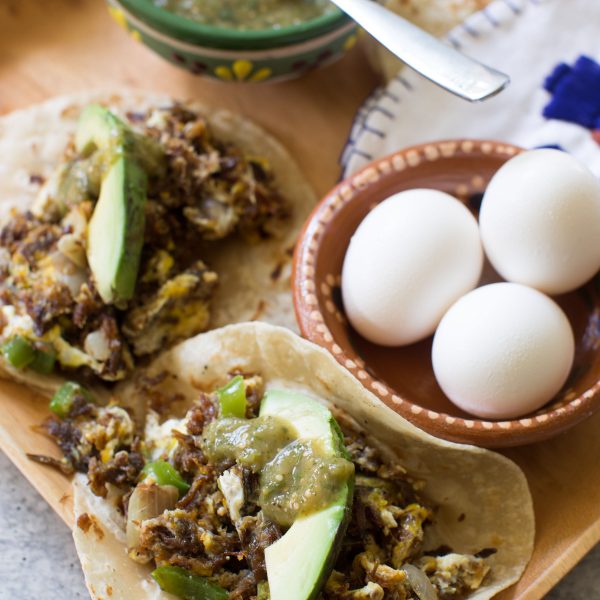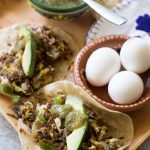 Machacado Breakfast Tacos
Ingredients
3

tablespoons

oil

½

medium onion diced

2

cups

machacado

6

eggs

1

teaspoon

salt

To serve:

Flour Tortillas

Salsa Verde

Sliced avocado
Instructions
Heat oil in a large skillet over medium high heat. When oil is hot add diced onion, stirring cook until light translucent. Stir in machacado and continue to cook stirring until machacado is heated through. Add eggs, stir to combine, and cook until egg is fully cooked. Season with salt and spoon onto warm flour tortillas. Serve warm with salsa Verde and sliced avocado.