A Texas favorite fried ice cream is one of the most beloved desserts found at many local Tex-Mex restaurants. A frozen scoop of ice cream is dredged in toasted cereal and quickly friend until light toasted, served warm drizzled with chocolate sauce this dessert is truly heaven. Today I'm sharing how easy it is to make this delight at home in bar form, YUM!
This Texas Fried Ice cream recipe is sponsored by Imperial Sugar. Thank you for supporting the brands I collaborate with to bring you exciting new recipes.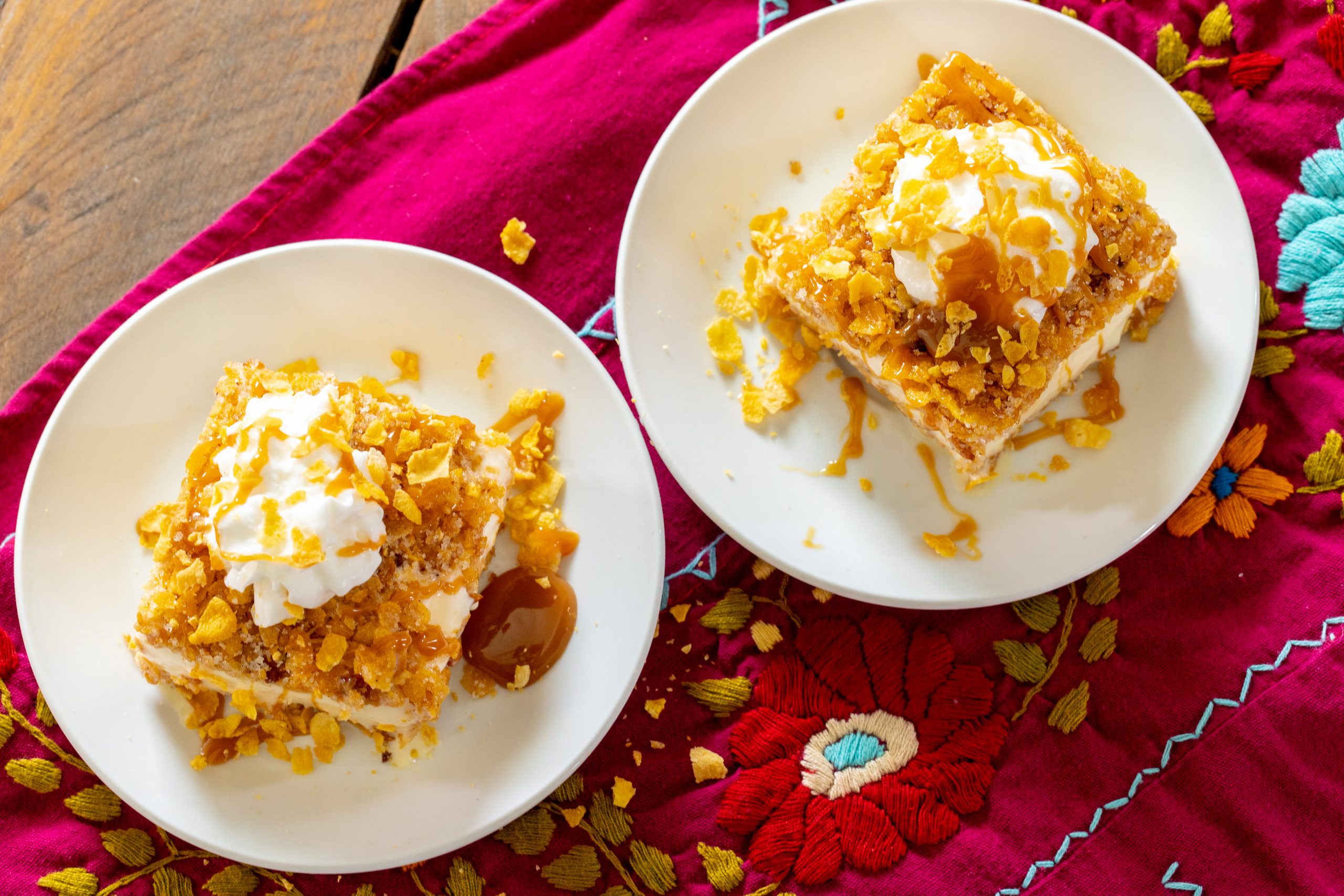 Fried Ice Cream was my major craving while pregnant with my second daughter. We were living in Killeen, Texas stationed at Fort Hood, a small Texas town with only one Tex-Mex restaurant. (gasp,)
To say I visited their drive thru often is an understatement – queso, chips and salsa and always, always fried ice cream.
When my craving hit mi carino would drive me in the evening we would order a large queso and fried ice cream – we ate the fried ice cream on the way home. There was no way I was going to risk my having my fried ice cream melt.
I once tried to make them at home. I made the biggest mess, oil splatters everywhere from the ice cream not being cold/firm enough. It's hard to achieve this with a regular home freezer, as restaurants have industrial freezers which help firm the ice cream scoops, before adding to fryer.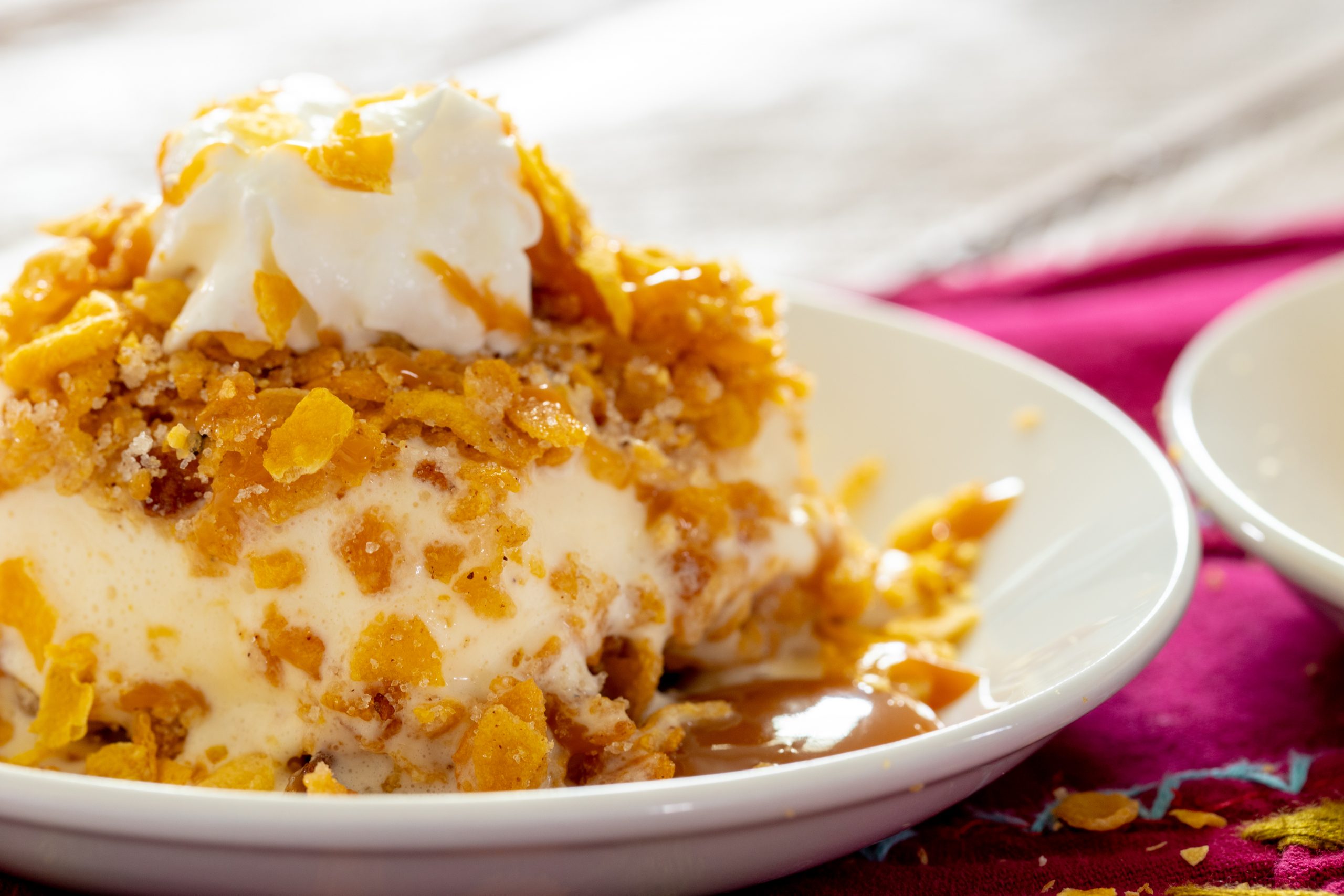 I soon had my daughter and fried ice cream was replaced with midnight feedings, changing diapers and little to no sleep. When we celebrated her first birthday my sister surprised me with these fried ice cream bars – I had never been happier.
The cereal is toasted in butter then dusted with ground cinnamon to form a crust. Store-bought vanilla ice cream is spooned over the crust, use a spatula to evenly distribute the ice cream. The ice cream is topped with more crunchy cereal, place in the freezer to firm up.
These fried cream ice bars are amazing served with a dollop of whipped topping and drizzled with warm dulce de leche.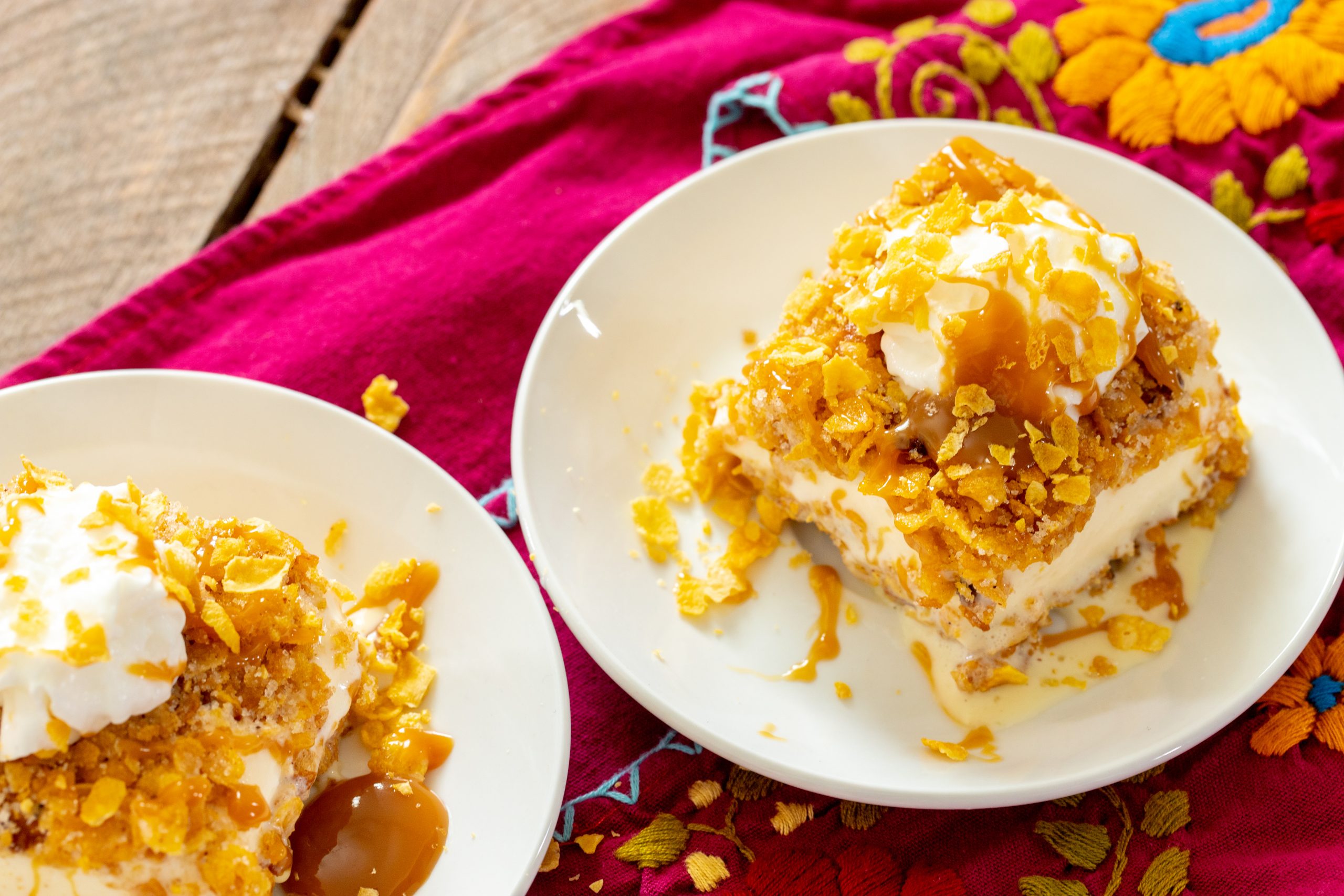 This recipe is was created as part of my partnership with Imperial Sugar. You can find the recipe here.
While you're there, be sure to follow my profile for my latest recipes with Imperial Sugar – there is so much yumminess coming your way!