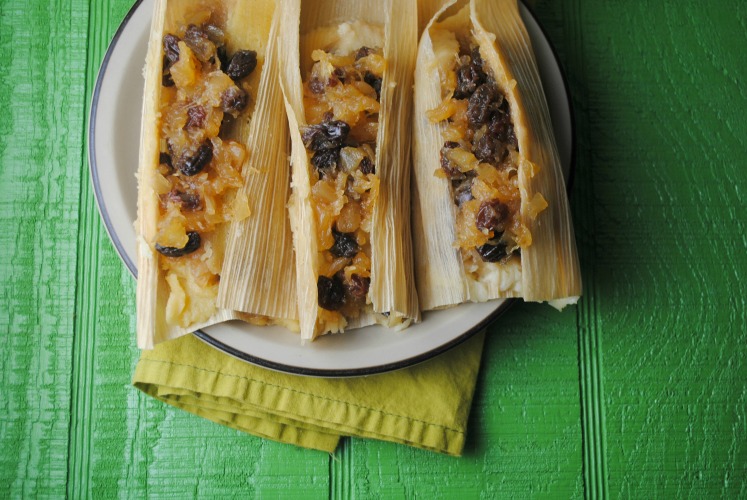 Pineapple Tamales
Warm tamales wrapped in corn husks brimming with savory a filling of pork or chicken are a traditional festive meal to celebrate Dia de Los Muertos, Las Posadas, Christmas or Lent.
But have you tried sweet tamales? Tamales sweeten with chocolate, nuts, fruits or spices the combinations are endless. Served warm with a dollop of whipped cream or a drizzle of dulce de leche they are the perfect sweet ending to any meal.
These sweet tamales are made with plump pineapple, juicy raisins and brown sugar.
Head over to Imperial Sugar to view, save or print this recipe.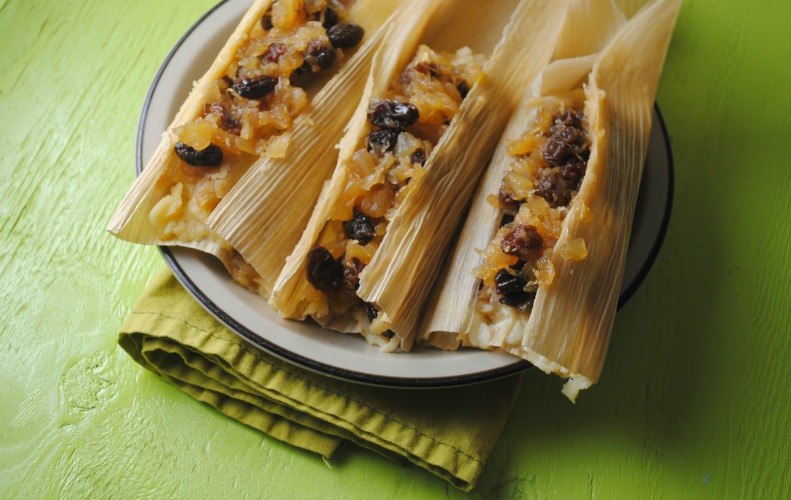 Tamales calientes envueltos en hojas de maíz llenos de sabroso relleno de carne de cerdo o de pollo son una comida fes
tiva tradicional para celebrar el Dia de Los Muertos, Las Posadas, Navidad o Cuaresma.
¿has intentadotamales dulce? Tamales con chocolate, nueces, frutas o especias las combinaciones son infinitas. Calientitos con una cucharada de crema batida o un chorrito de dulce de leche son el perfecto final dulce para cualquier comida.
Estos tamales dulces están hechos con piña, pasas jugosas y azúcar morena.
Dirígete a Azucar Imperial para ver, guardar o imprimir esta receta.
Sweet Life Disclosure: This post is sponsored by the fine folks over at Imperial Sugar where I am excited to be developing new Latin recipes for the home bakers.