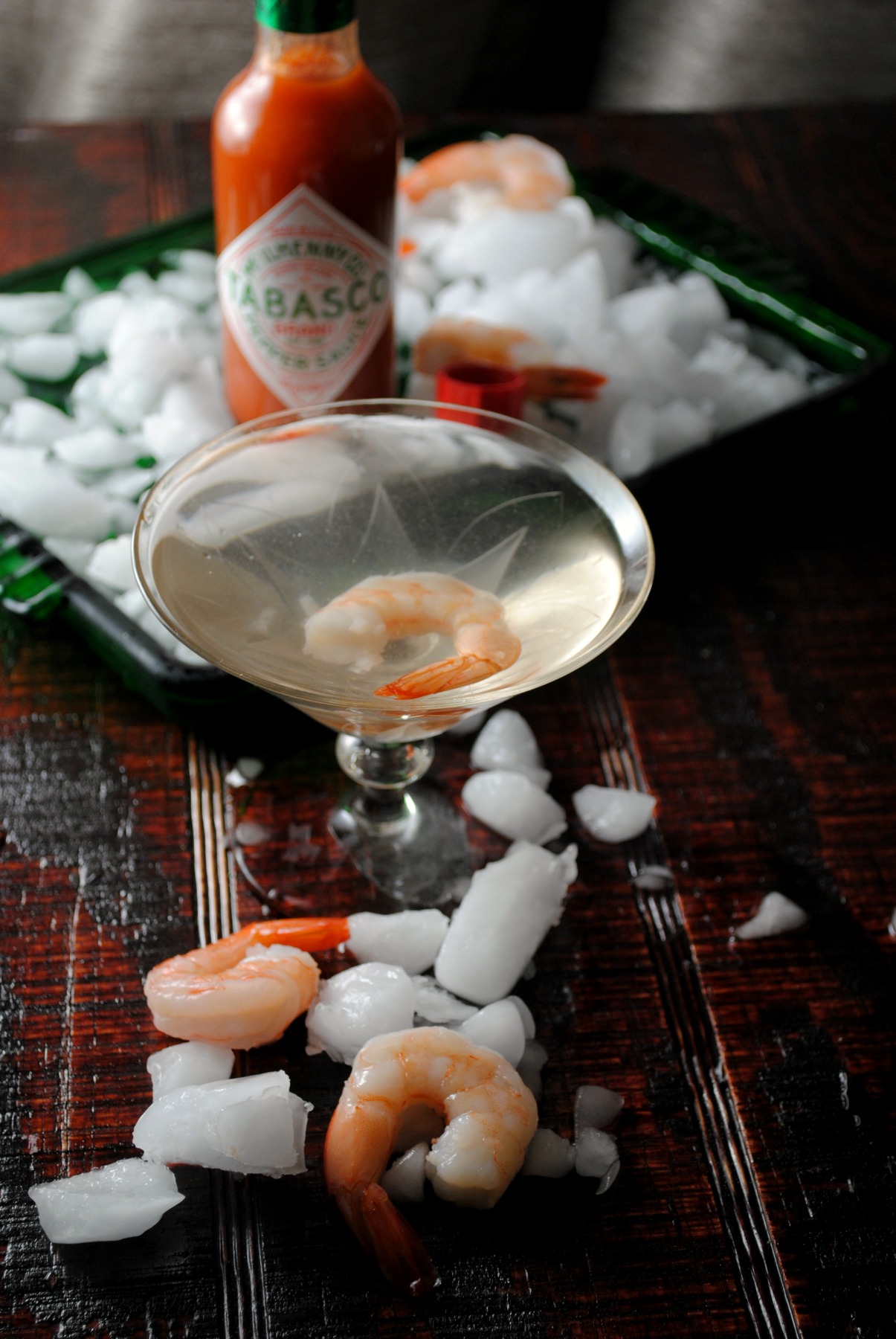 Shrimptini
A few months ago I was invited to a small celebration to celebrate an anniversary. The celebration took place on the beach. A casual set up of comfy chairs around a small fire was the scene. With an amazing view of the beach as part of your landscape not much decorating is needed. A huge pot boiling away was the centerpiece, huge platters of ice, bottles of Tabasco and plenty of martinis ready to be enjoyed were awaiting us.
A few spices were added to the pot, in went the shrimp, a few stirs with a large wooden spoon and they were strained and placed over ice.  Each guests received a tray brimming with perfectly cooked shrimp, a bottle of Tabasco, plenty of napkins and an endless supply of martinis.
I was in heaven. 
One party guest decided it would be a great idea to pour a few dashes into his martini, plop in a plump shrimp and exclaim, "Who needs olives when you can have Texas shrimp in your Martini?" 
I agree.  A martini spiked with a few dashes of Tabasco, paired with a plump shrimp, heaven I tell you.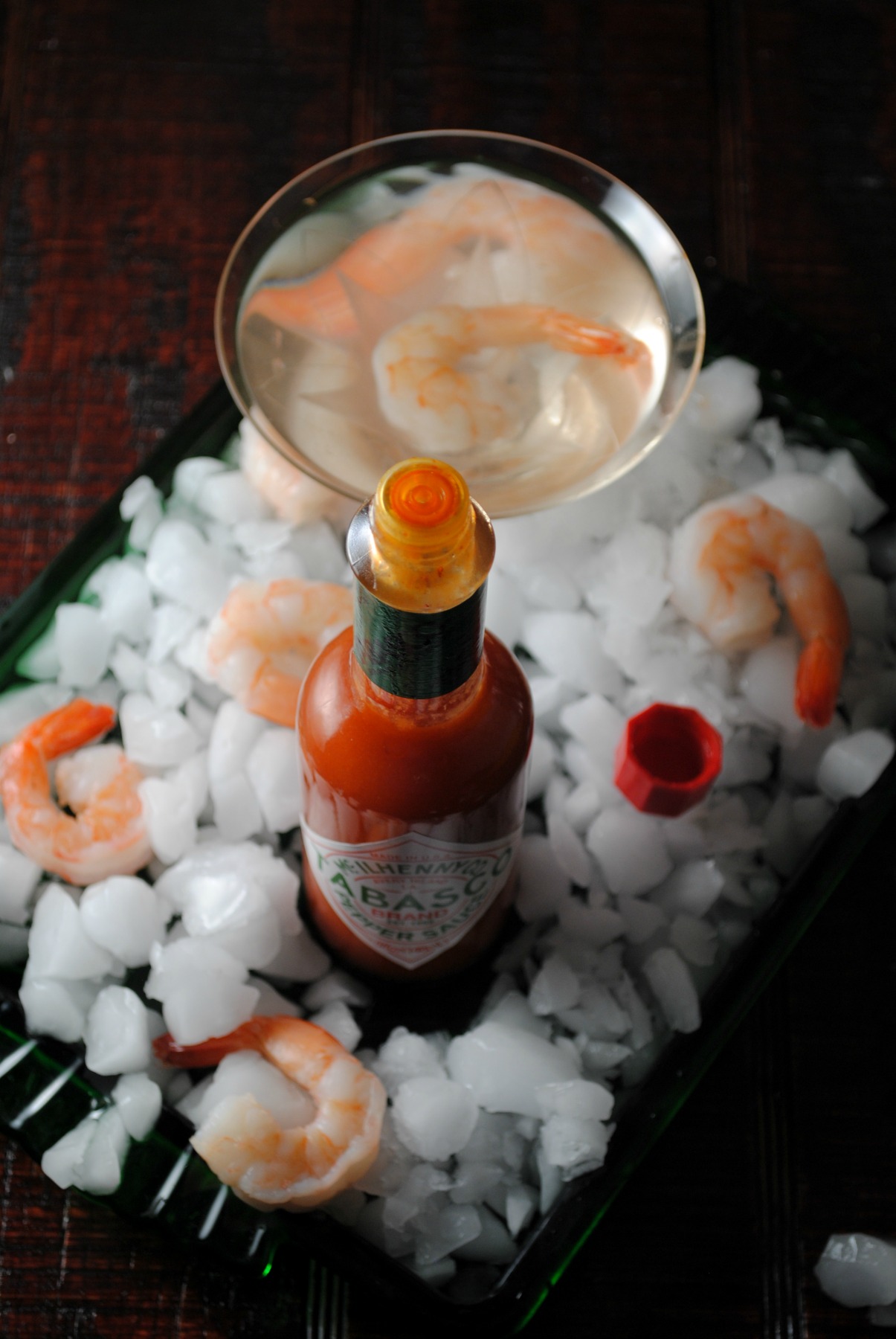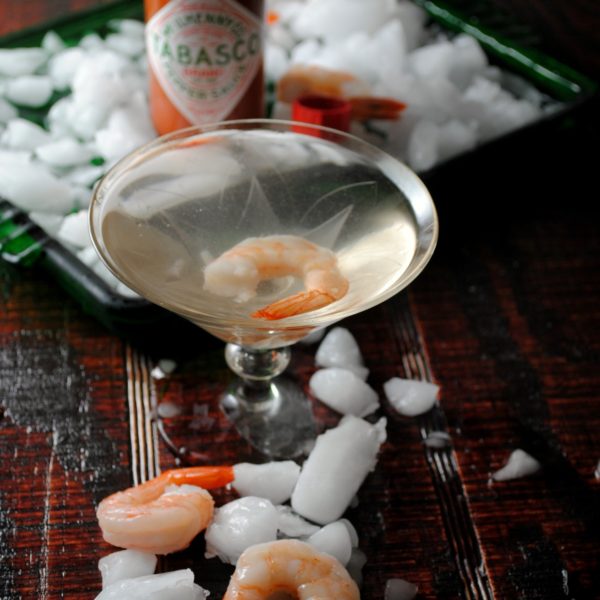 Shrimptini
Ingredients
2

ounces

gin

1

ounce

dry vermouth

Tabasco

Cooked shrimp
Instructions
Combine gin, vermouth a a few dashes of tabasco in a cocktail shaker filled with ice. Shake well and strain into glass. Garnish with cooked shrimp.
Sweet Life Disclosure: This is a sponsored post with Tabasco. Thank you for supporting the companies Sweet Life collaborates with which allows me to create fun and unique recipes.