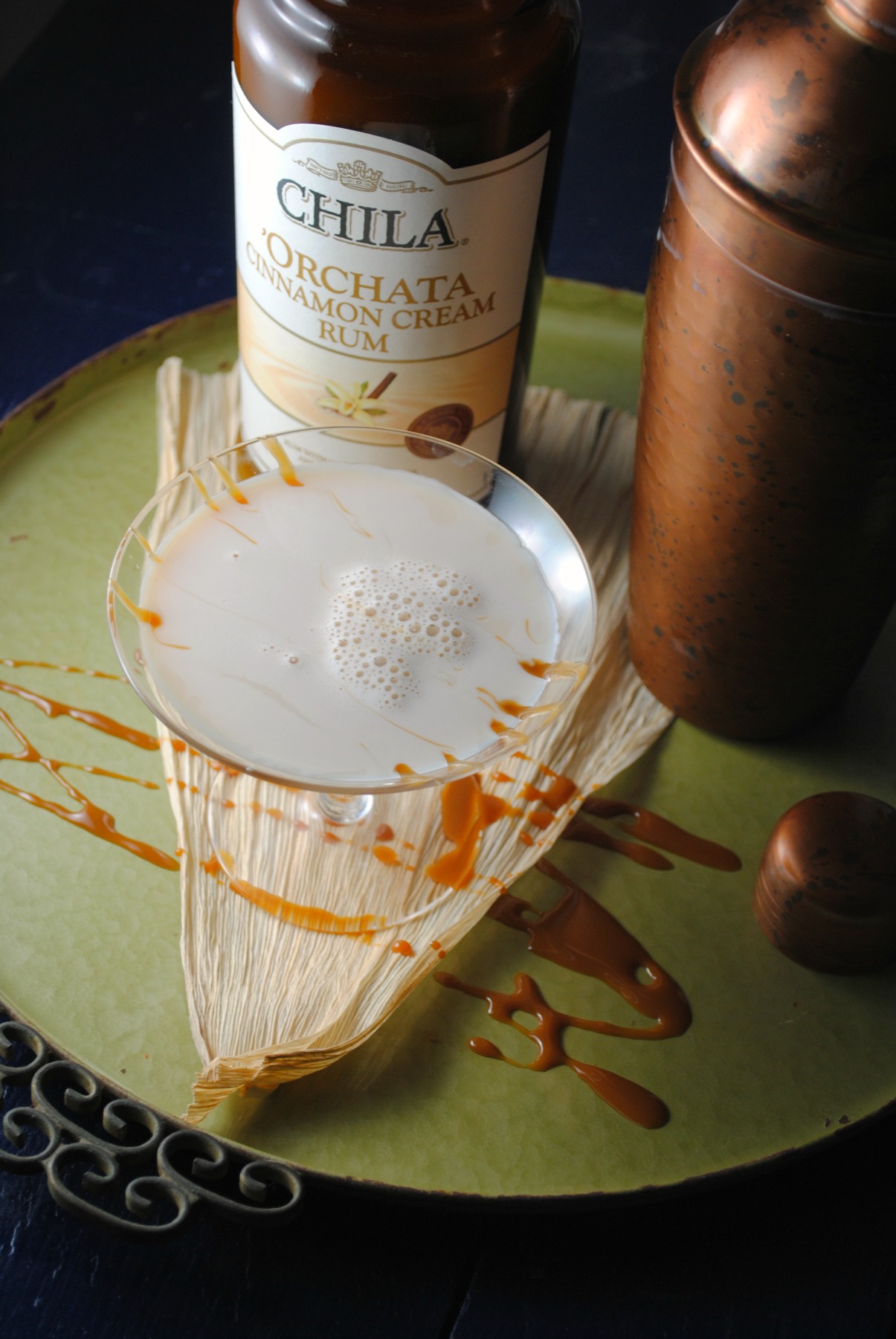 Dulce De Leche Martini
Horchata and dulce de leche are two of my favorites. Both are rich, creamy and decadent – they are heaven on the lips.  What could possibly make this combination even more special, well vodka of course silly.
I made these dulce de leche martinis the day of our family tamalada.  A creamy cocktail to treat my tamale making buddies for all their hard work.  Made with Chila'Orchata,  a dreamy cinnamon rum, vanilla vodka and dulce de leche these martinis are aaamamazing.
 

Dulce De Leche Martini

Ingredients

2

ounces

Chila' Orchata

1

ounce

vanilla vodka

Dulce de leche

Instructions

In a cocktail shaker filled with ice combine chila' orchata, vanilla vodka and a splash of dulce de leche. Shake vigorously, stain and pour into glass. Drizzle with dulce de leche.
Sweet Life Disclosure: Thank you Chila'Orchata for making my annual tamalada so tasty! This is a sponsored post with Chila'Orchata.