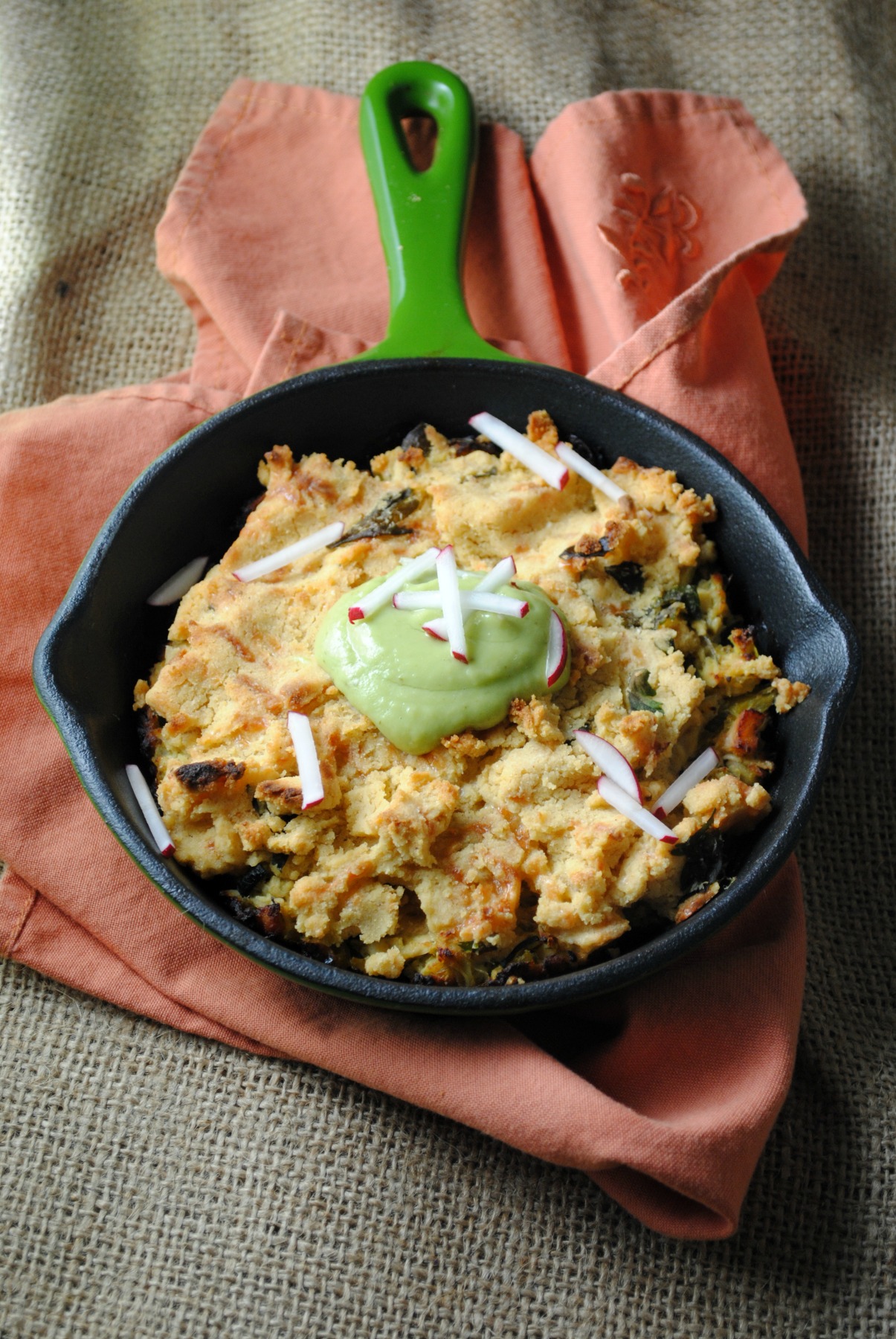 Tamale Pies
All the delicious flavors of succulent pork tamales packed into individual servings without all the work. These tamale pies are the way to go when you crave homemade tamales but not willing to sacrifice an entire day prepping and the following day preparing tamales. A labor of love tamales can be time consuming, yet soul satisfying to eat.
These tamales pies feature a filling made with shredded pork, zucchini and salsa verde.  Spooned into tiny cast iron skillets, topped with cheesy masa harina and baked until golden. Serve them with a side of warm beans or over a bed of greens drizzled with creamy avocado sauce and sliced radishes for a comforting meal minus the hassle of making tamales.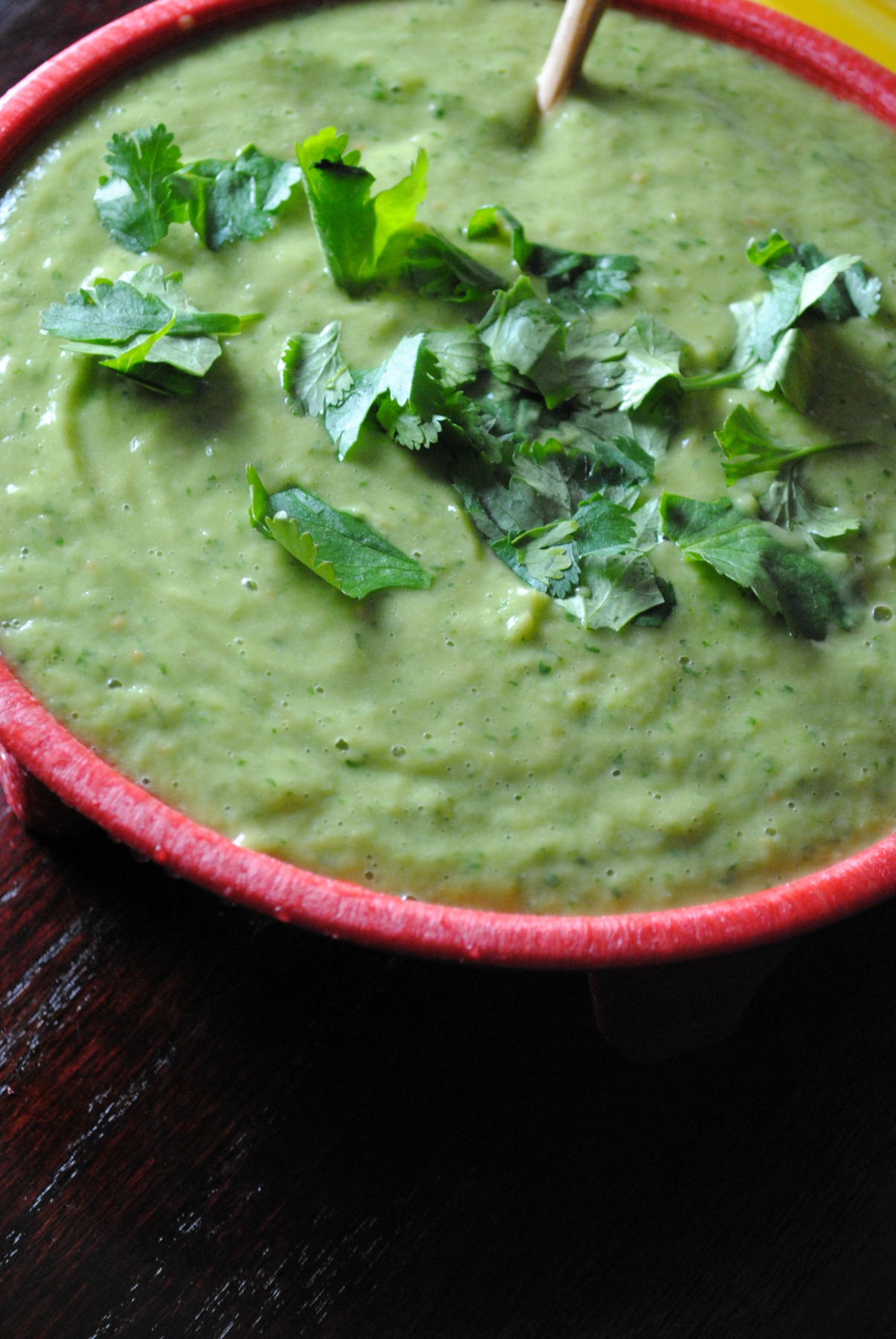 I made the shredded pork a few days in advance, placed in the fridge where it would be ready to use to make my tamales pies. You can also use ramekins, small casserole dishes or an 8×8 inch pan.  Feel free to us my salsa verde salsa recipe or substitute with your favorite jarred salsa.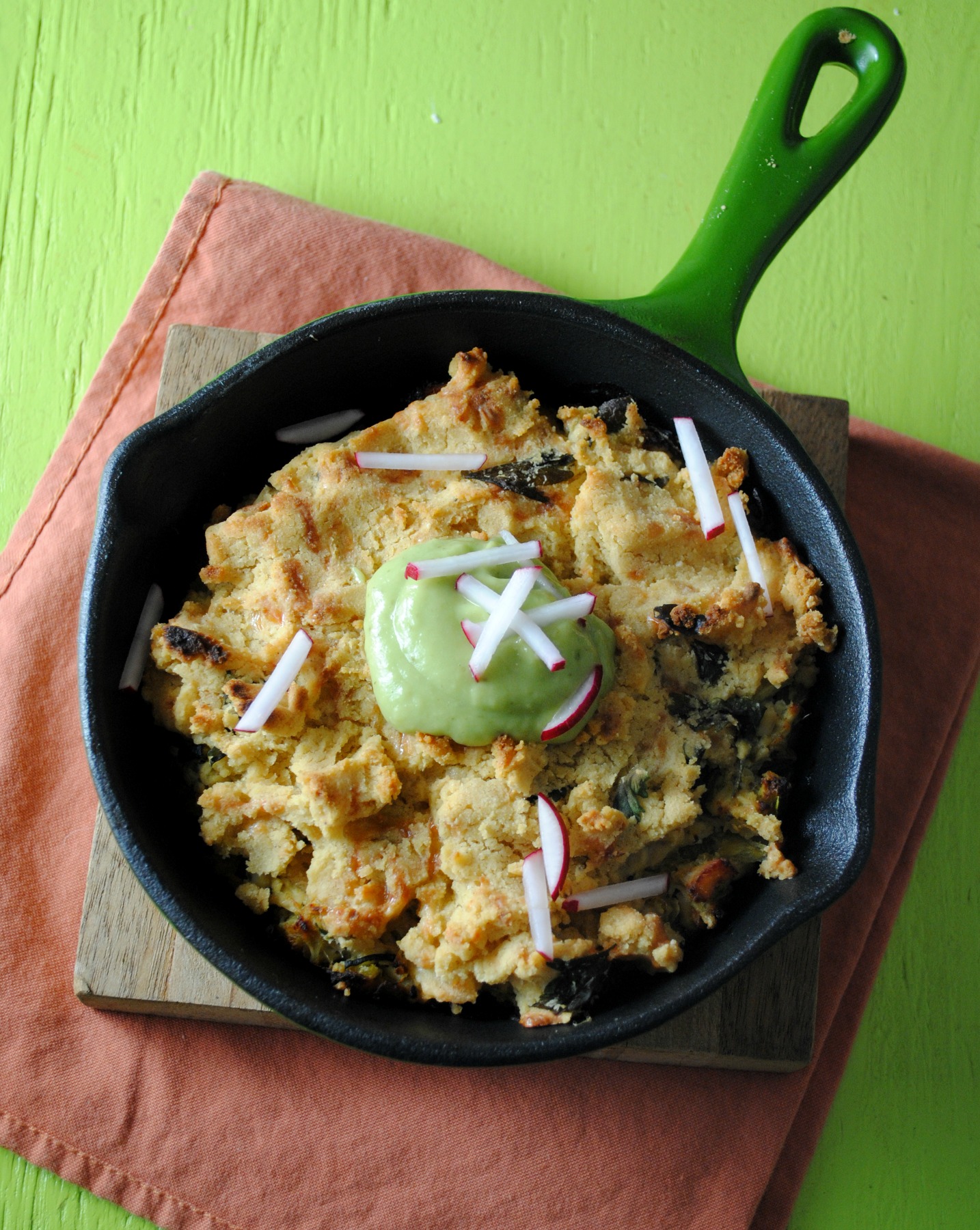 I've teamed up with the National Pork Board to create, inspire and share my love for traditional pork recipes. For more pork recipes and inspiration be sure to visit porkteinspira.com.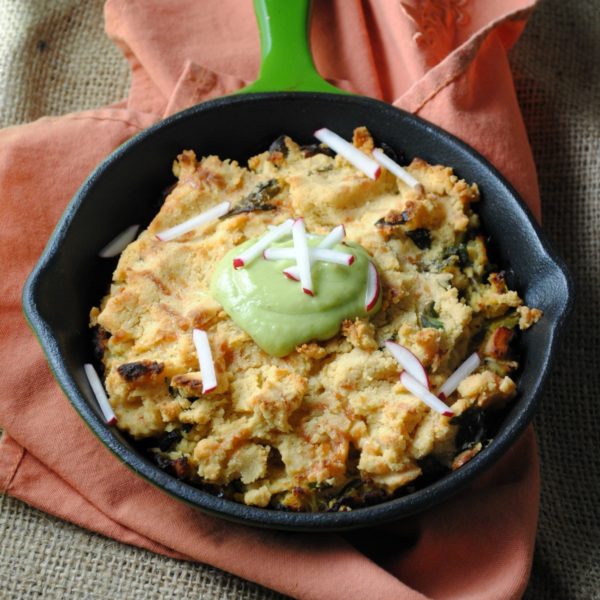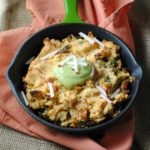 Tamale Pies
Ingredients
For Pork:

2

pounds

boneless pork shoulder

2

teaspoons

ground cumin

1

tablespoon

dried Mexican oregano

1

large white onion

chopped

1

bay leaf

8

cups

low-sodium chicken broth

For Tamale Pie:

1

tablespoon

olive oil

1

medium onion

diced

2

medium zucchinis

diced

1

tablespoon

ground cumin

1/2

teaspoon

salt

½

teaspoon

pepper

3

cups

shredded pork

1

cup

salsa verde

1

cup

masa harina

½

teaspoon

baking powder

¼

teaspoon

salt

¼

cup

shortening

¼

cup

cilantro

¾

cups

shredded Monterey Jack cheese

1 1/2

cups

warm water or warm chicken broth

Garnish: avocado sauce

radishes
Instructions
For Pork:

Place pork in slow cooker, sprinkle with cumin and oregano. Add onion, bay leaf and cover with chicken broth. Cover, cook on low for 4-6 until fork tender. Discard bay leaf, shred and use to make tamale pies.

For Tamale Pies:

Preheat oven to 400°. In a large skillet over medium- high heat oil. Add onion, zucchini and sauté until translucent, about 3 minutes, season with cumin, salt and pepper. Stir in shredded pork and salsa verde; stir to combine and heat through. Once heated through remove from heat, set aside. To prepare topping mix masa harina, baking powder and salt in a bowl. Using fingers cut in shortening into dry ingredients, add cilantro and shredded cheese. Slowly pour in warm water or warm chicken broth, stirring to combine.

Divide shred pork evenly into 4 (10 oz) cast iron skillets or ramekins coated with non-stick cooking spray.

Top evenly with masa harina, place on baking sheet and bake for 15-18 minutes until masa is golden brown, serve warm garnished with avocado sauce and sliced radishes.
Sweet Life Disclosure: This is a sponsored post with The National Pork Board. Thank you for supporting the companies Sweet Life collaborates with which allows me to create fun and unique recipes.