Sweet Life Disclosure: This is a sponsored post with Cacique Cheese and Latina Bloggers Connect. Thank you for supporting the companies Sweet Life collaborates with which allows me to create fun and unique recipes.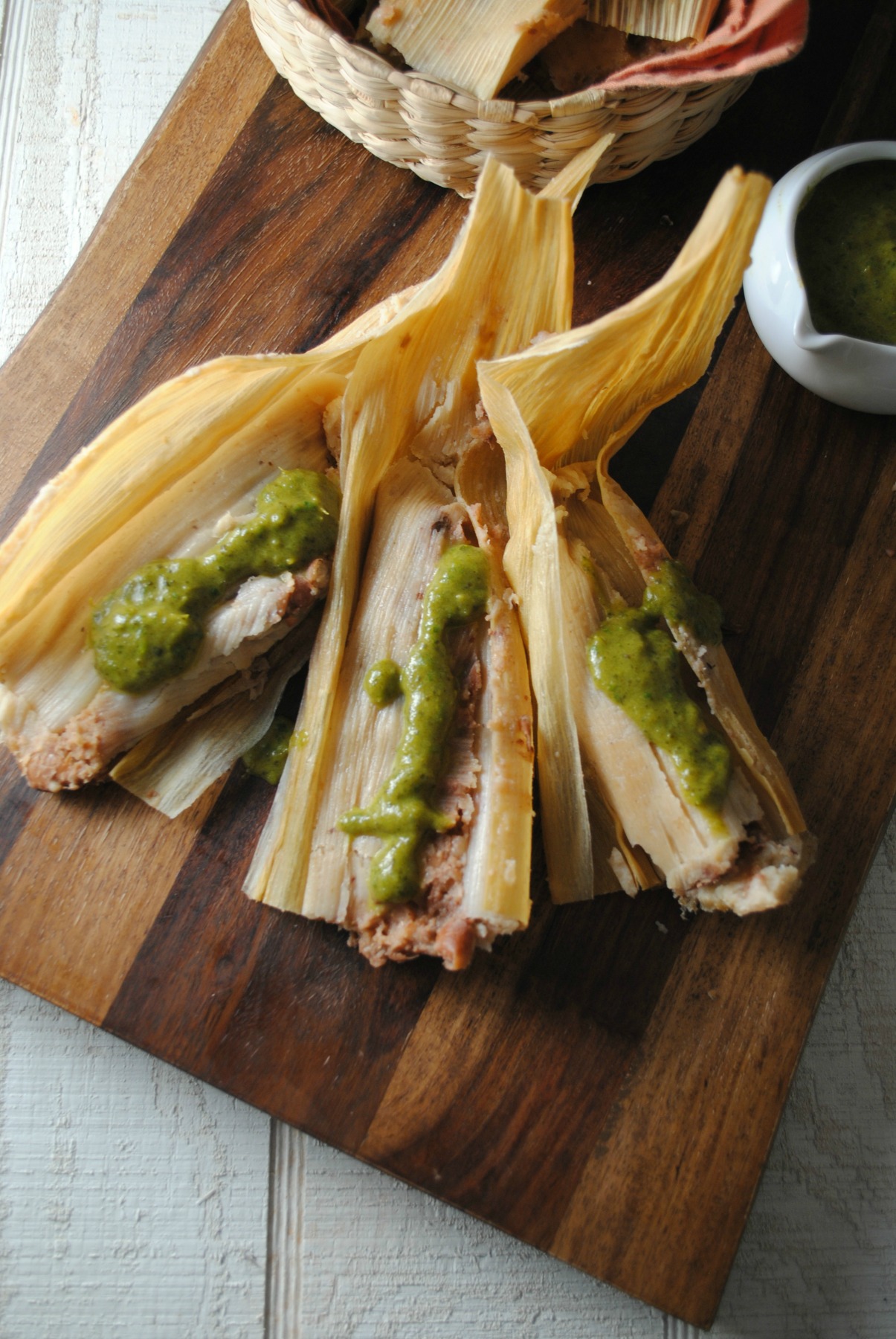 Bean Cheese and Potato Tamales with Roasted Poblano Salsa
I'm ringing in 2015 with a pot of bubbling tamales.  Tamales are a true sign of celebration at our holiday gatherings and everyone has their favorite.  Whether pork with red chile, tomatillo and chicken or beef tamales are delicious.  I enjoy making tamales and yes I know they are a little time consuming to make but they are worth the effort. I enjoy/make them year round, but for the holidays I thought I would share a new combination.  Bean Cheese and Potato Tamales served with a roasted poblano salsa are scrumptions.
These bean and cheese tamales featuring cacique four queso blend are stuffed with a slice of potato.  I decided to add the potato after making/devouring Nicole from Presley's Pantry tamale recipe.  The potato steams as the tamales cooks and adds another layer of goodness to the tamales. And of course you cannot enjoy tamales without a great salsa, so I decided to make a roasted poblano salsa to drizzle over my plate of tamales.
Head over to the cacique website for the recipe.