Strawberry Caipirinha made with strawberries, lime, sugar and cachaca is a simply stunning cocktail.
Simplicity at its best the caipirinha, Brazil's national cocktail made with cachaca is about to become your new favorite cocktail.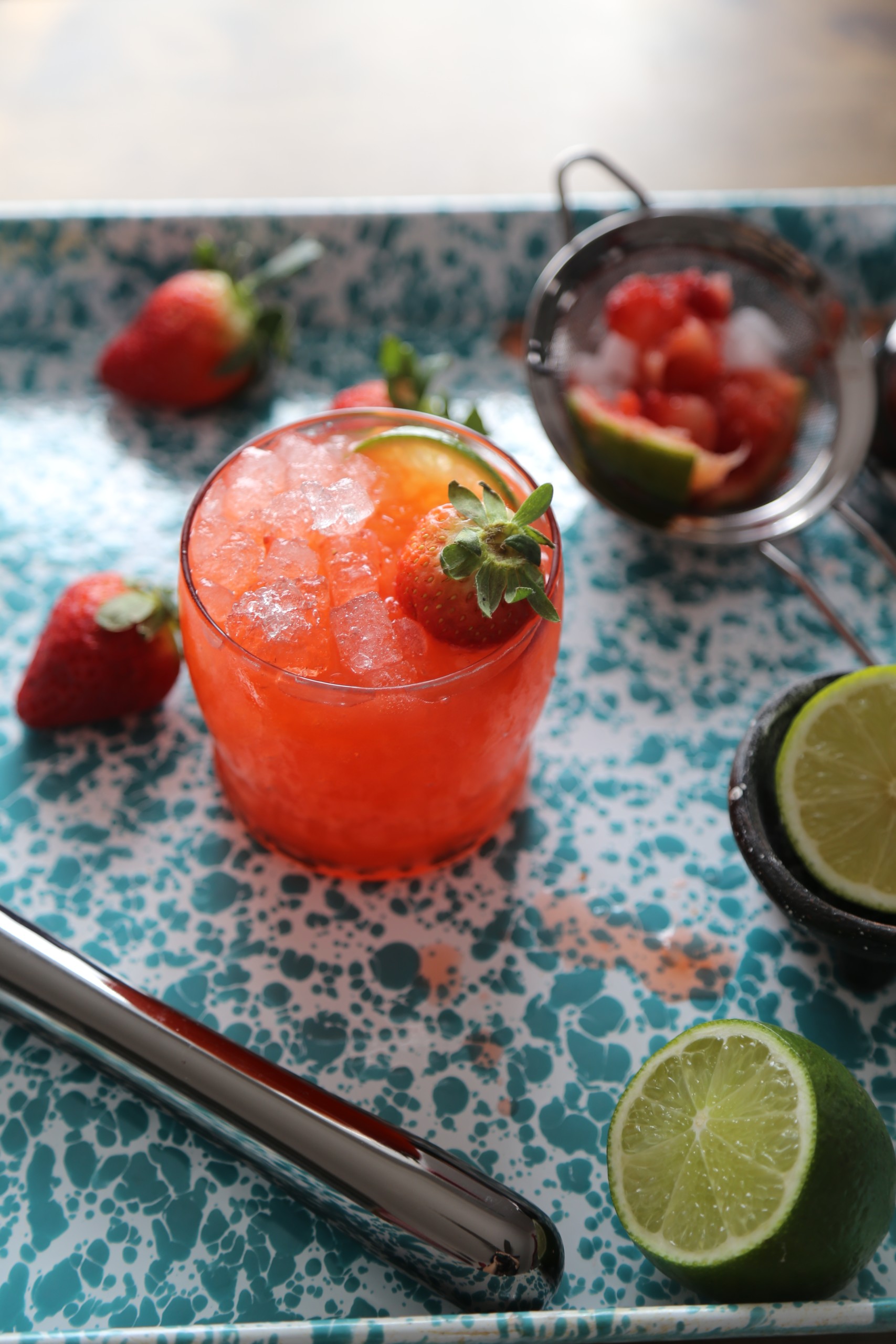 My strawberry Caipirinha (pronounced kai-purr-REEN-yah) is made by muddling limes, strawberries with sugar and topped with cachaca.
Made directly in a cocktail shaker then strained into a glass the strawberries tint our cocktail while adding sweetness.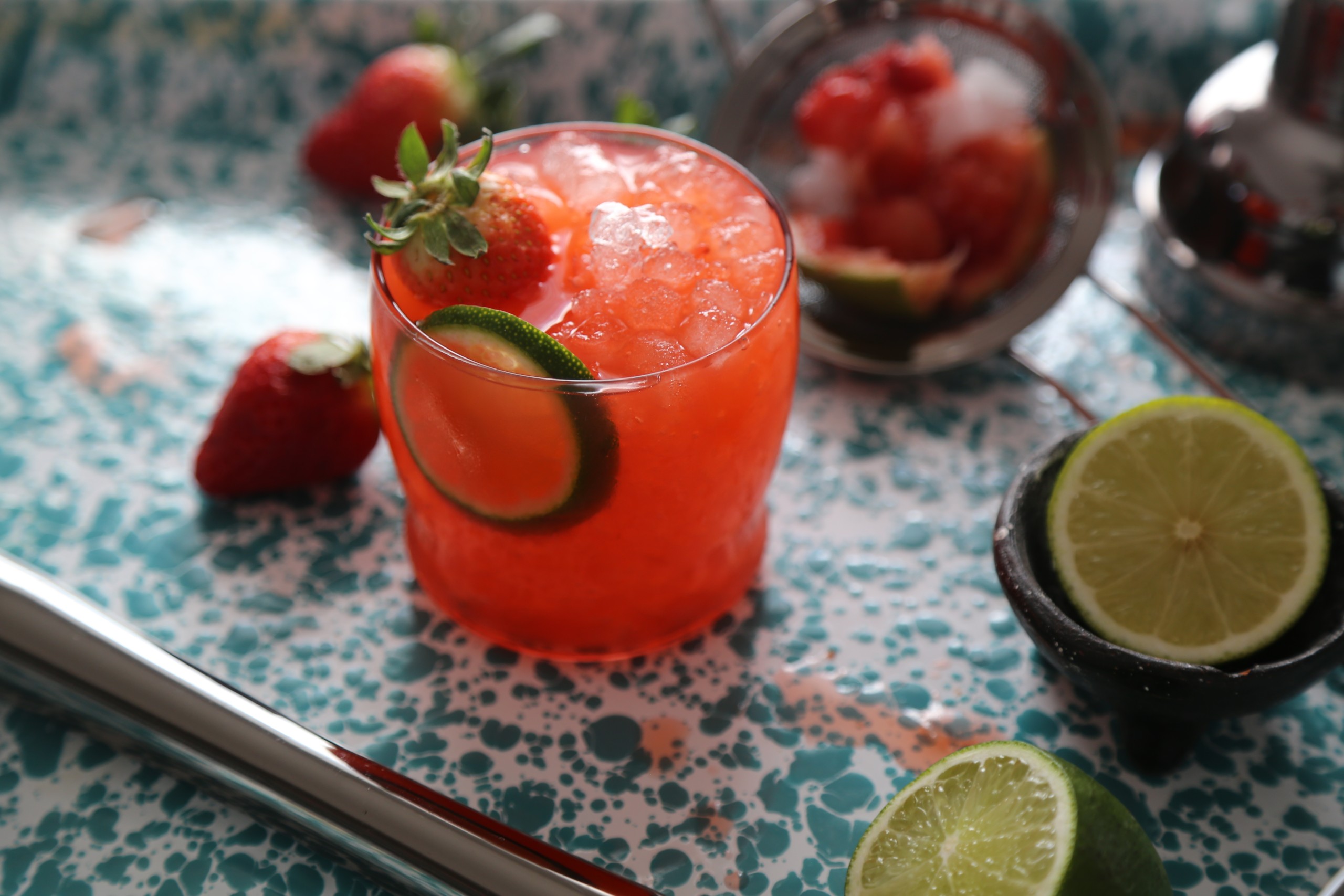 WHAT IS CACHACA?
Cachaça (pronounced kah-SHAH-sah) Brazil national spirit, cachaça is made from freshly pressed sugar cane juice. Cachaca is produced exclusively in Brazil with an alcohol content of 38-54% by volume, made from the distillation of fermented sugarcane juice.
Cachaça, like most spirits, can range in flavors, depending on how it's manufactured and aged. Aged cachaças take on flavor notes from their barrels, and can taste like fruits, nuts, spices, coffee, and a grassy sweet taste.
INGREDIENTS & TOOLS NEEDED TO MAKE A STRAWBERRY CAIPIRINHA
limes, cut into wedges
sugar
strawberries, halved
cachaça
additional lime and strawberries for garnishing
cocktail shaker
muddler or end of wooden spoon
ice
glass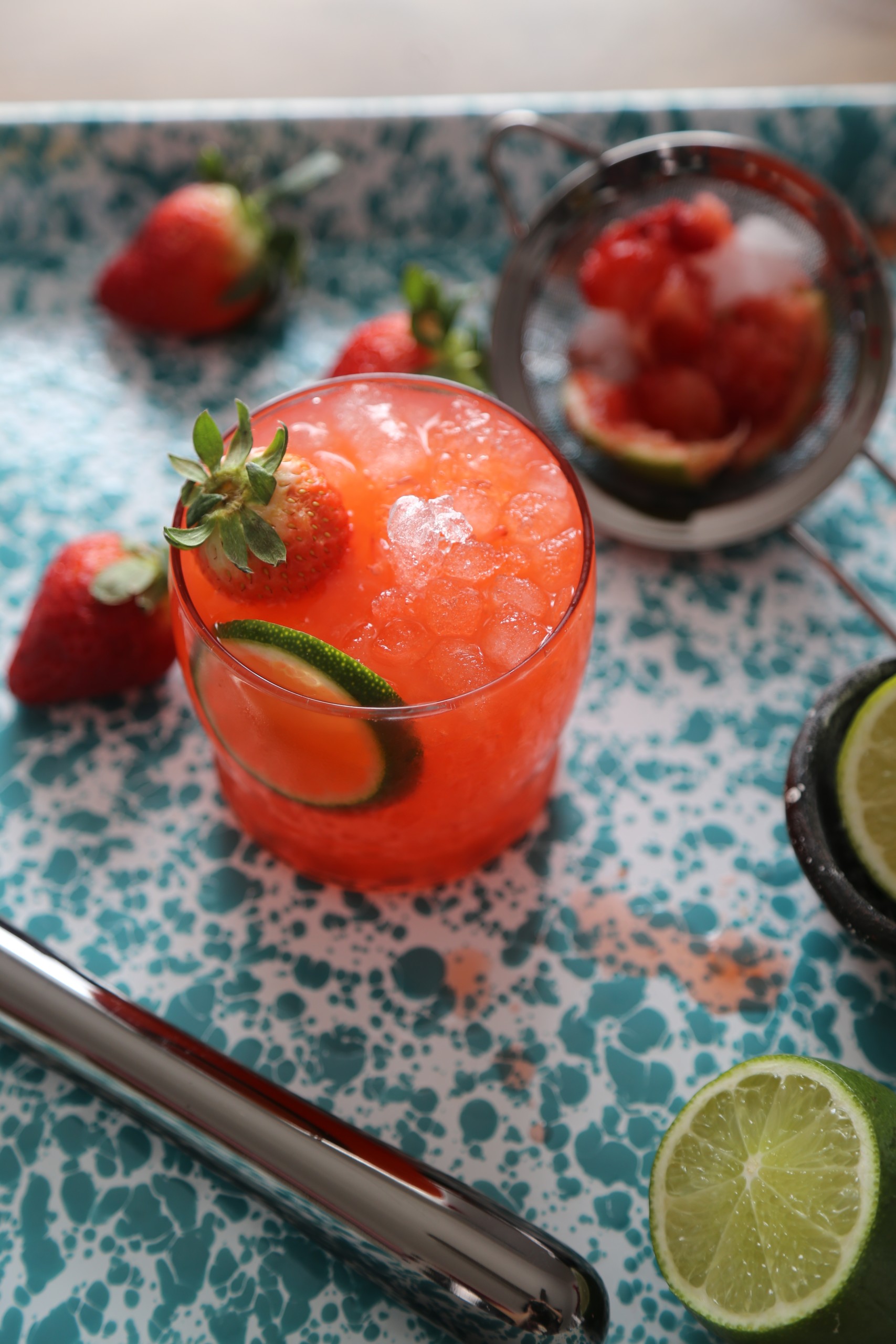 TIPS ON MAKING STRAWBERRY CAIPIRINHA
A traditional caipirinha is made directly in glass avoiding the cocktail shaker altogether. I changed this step to avoid bits of strawberry in my cocktail. Feel free to make this cocktail directly in glass if you prefer.
We muddle first – the lime with sugar, muddling the lime with sugar breaks up the lime releasing its juice and natural oil which will add freshness, tartness to our cocktail. Really get in there while muddling the limes, you want all that lime flavor.
Next, we add the sliced strawberries then muddle again, gently to break down strawberries.
Fill the cocktail shaker with ice or fill your glass if making directly in glass.
Add cachaça to cocktail shaker or glass.
Shake or stir to incorporate all ingredients.
Strain into glass filled with ice.
Garnish.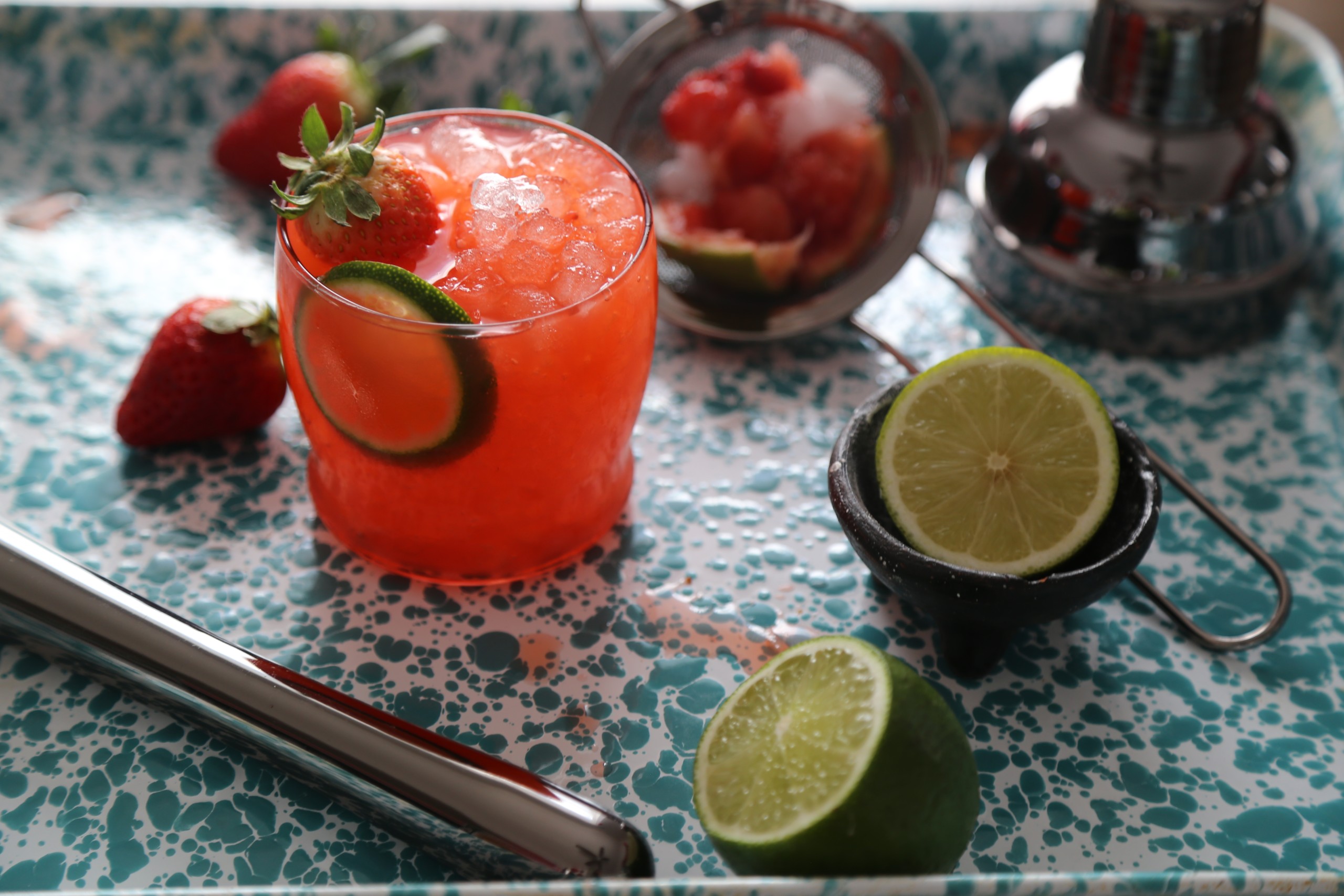 VARIATIONS ON THE CAIPIRINHA COCKTAIL
Substitute blueberries, blackberries, mango, pineapple or cherries to make this cocktail. A handful of blackberries would be amazing with lime, mango would work perfectly for a summer sipper or add watermelon chunks to the mix.
If you cannot find cachaca in your, are you can substitute with vodka, which is also known as a Caipirosaka.
Here is my recipe for Grapefruit Caipirosaka.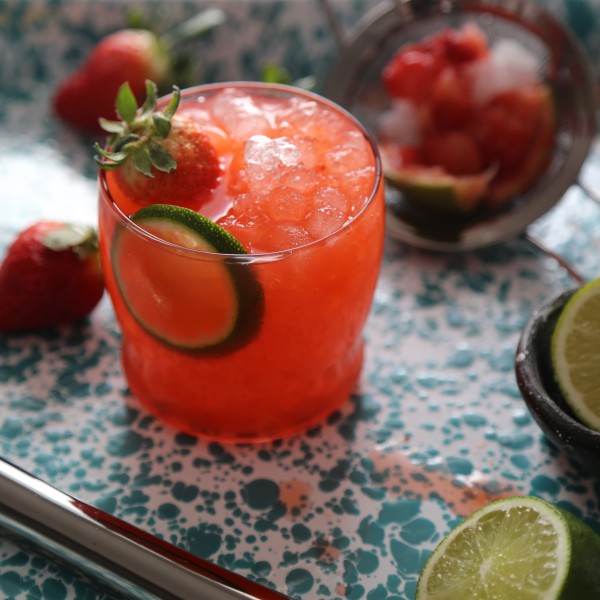 Strawberry Caipirinha
Strawberry Caipirinha made with strawberries, lime, sugar and cachaca is a simply stunning cocktail.
Ingredients
Half of a lime

cut into wedges

2

teaspoons

of sugar

2

strawberries

halved

2

ounces

cachaça

Lime

strawberries for garnish
Instructions
To a cocktail shaker add lime and sugar, muddle well.

Add strawberries, muddle gently to break up strawberries.

Fill with ice, add cachaca, shake well.

Strain over glass filled with ice.

Garnish
Recipe Notes
Makes 1 cocktail