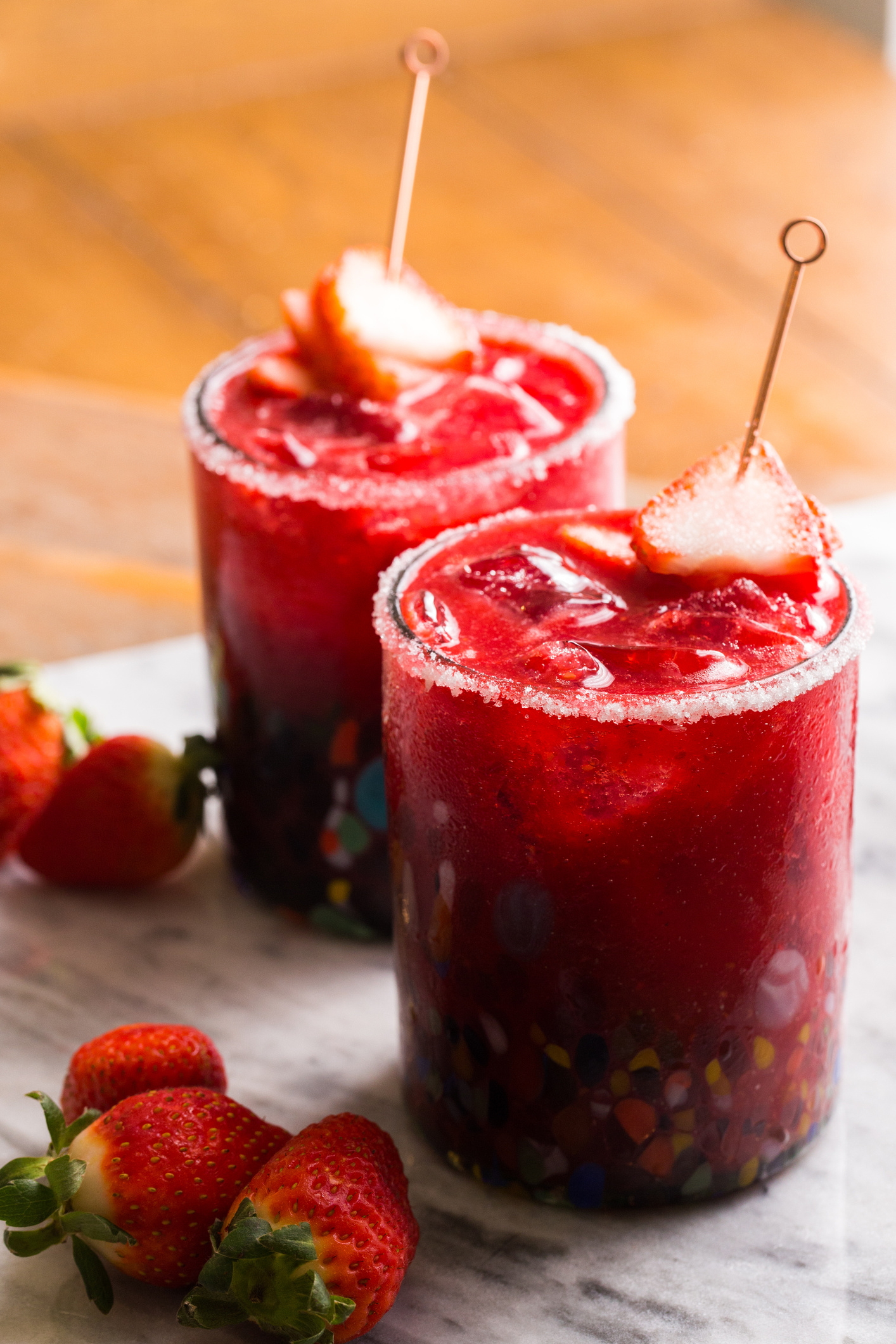 I'm seriously over this weather guys.
The week goes from sunny to rainy to cold.
I'm over it.
I find myself craving
the South Texas warmth
fresh berries
AND margaritas.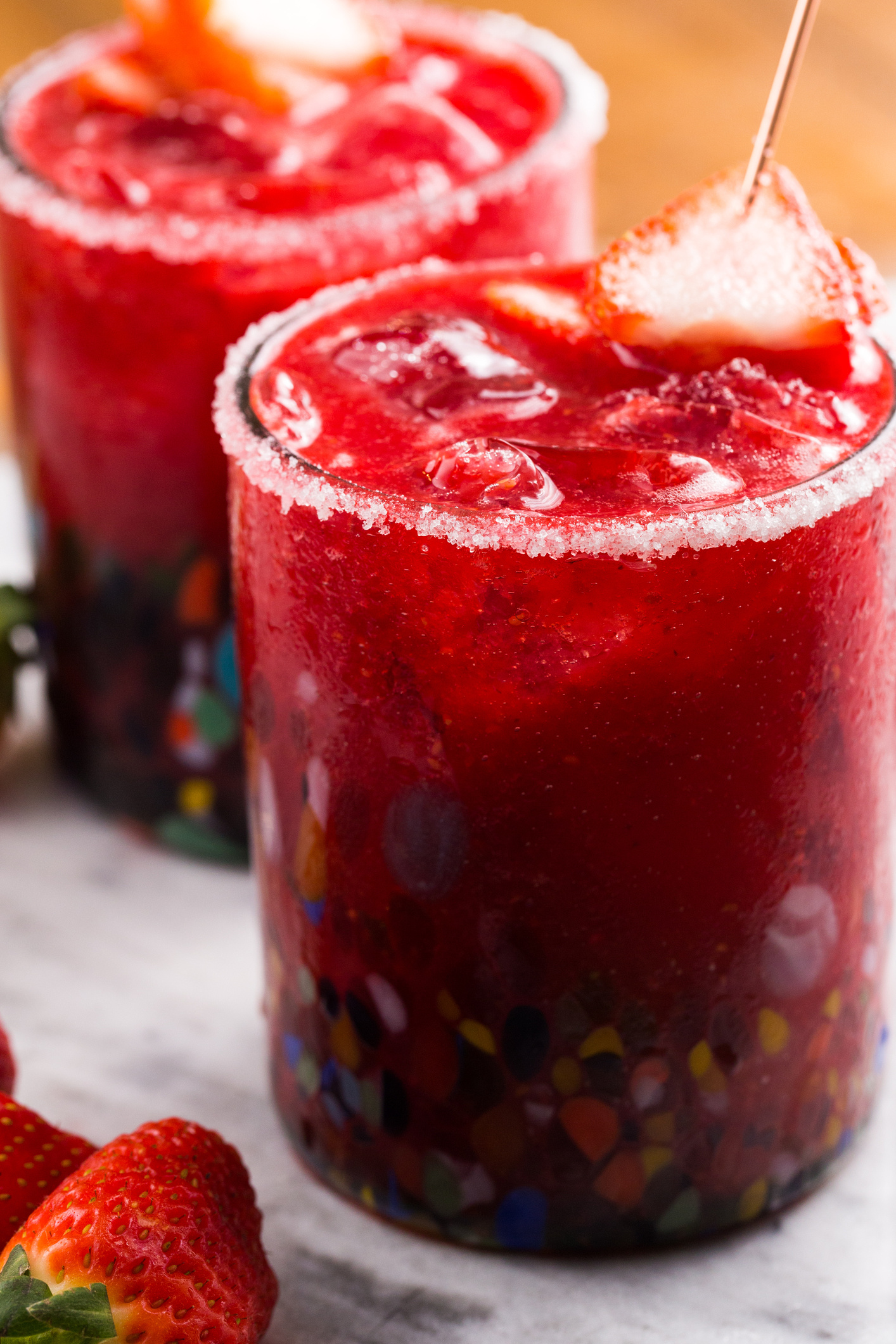 Today I'm bringing in the warmth with these beautiful strawberry raspberry margaritas.
I gently cooked down fresh strawberries and raspberries to create a lusciously thick sauce that I use as my base for the margaritas.
You can use fresh or frozen to make this sauce – winning.
This sauce is similar to the homemade margarita mix that I gift for the holidays, find that recipe here.
Strawberry Raspberry Margarita
Yield 4 Makes
Ingredients
For Strawberry Raspberry Syrup:
1 cup strawberries, sliced
1 cup raspberries
1/2 cup sugar
1 cup water
For Strawberry Raspberry Margarita:
Makes 1
2 ounces strawberry-raspberry syrup
1 ounce tequila
1 ounce Cointreau
1 ounce fresh lime juice
Lime wedges
Salt
Instructions
For Strawberry Raspberry Syrup:
In a small saucepan over medium-high heat combine strawberries, raspberries, sugar and water.  Stir to combine, using spoon to break up berries. Bring mixture to a simmer and let cook 4-5 minutes, until berries have broken up a bit and all sugar is dissolved. Remove from heat and allow to cool.
For Strawberry Raspberry Margarita:
Run a lime wedge around the rim of a margarita glass, dip in salt and fill with ice. To a cocktail shaker filled with ice combine strawberry-raspberry syrup, tequila, Cointreau and lime juice. Shake well, pour over glass filled with ice, garnish with additional berries.
Notes
Fresh or frozen berries can be used. If using frozen berries, thaw first.
Courses Cocktails
Cuisine Mexican Tex Mex
Recipe by Vianney Rodriguez :: Styling by Vianney Rodriguez :: Photos by Jason David Page