Well darlings we have made it to dinner using my beloved strawberries. Oh ya that's strawberries in salsa don't worry this is not a heat version of salsa it's more of a sweet and creamy. You get a dash of sweet from the strawberries and the creamy sidenote from the avocado. Served along carne asada with corn tortillas and any toppings your heart desires this make for a great weeknight dinner. This would also be great on chicken over greens, oh yes lovely. Enjoy!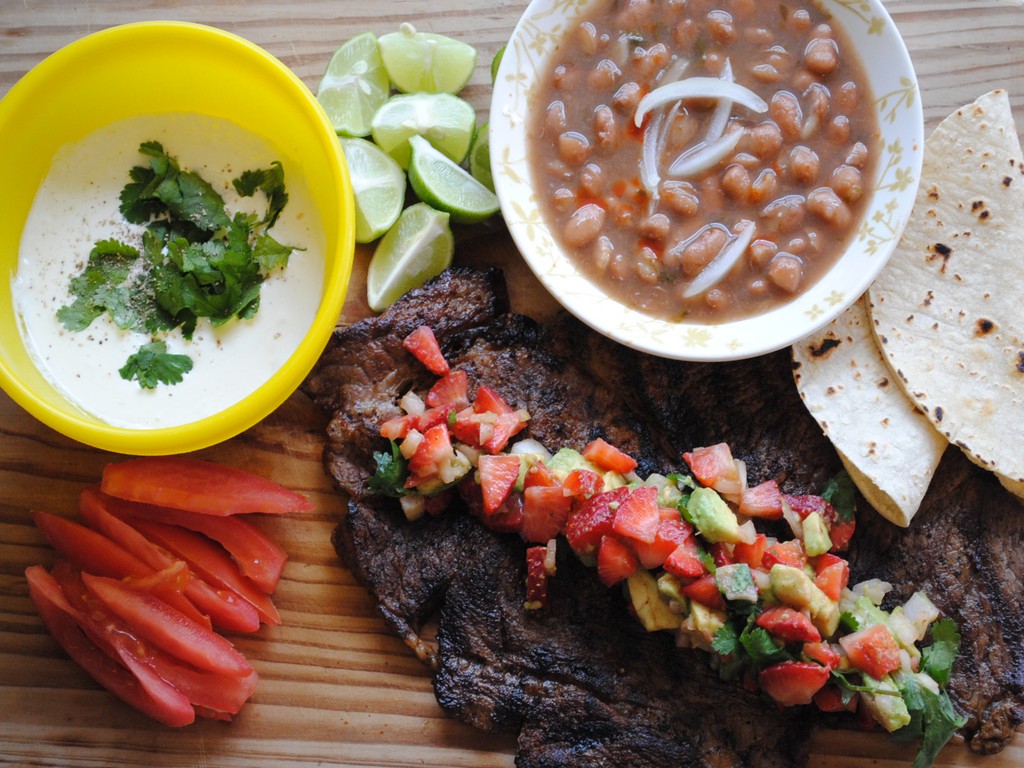 8 large strawberries, hulled and diced
1/2 avocado, pitted, peeled and diced
1 medium white onion, diced- about 1/3 
1 tbsp finely chopped fresh cilantro
Toss together strawberries, avocado, onion, cilantro and lime juice and chili powder if using. 
Season with salt and pepper.