Sweet Life Disclosure: this is a compensated campaign in collaboration with California Sweetpotatoes and Latina Bloggers Connect. However all opinions and ideas are 100% my own.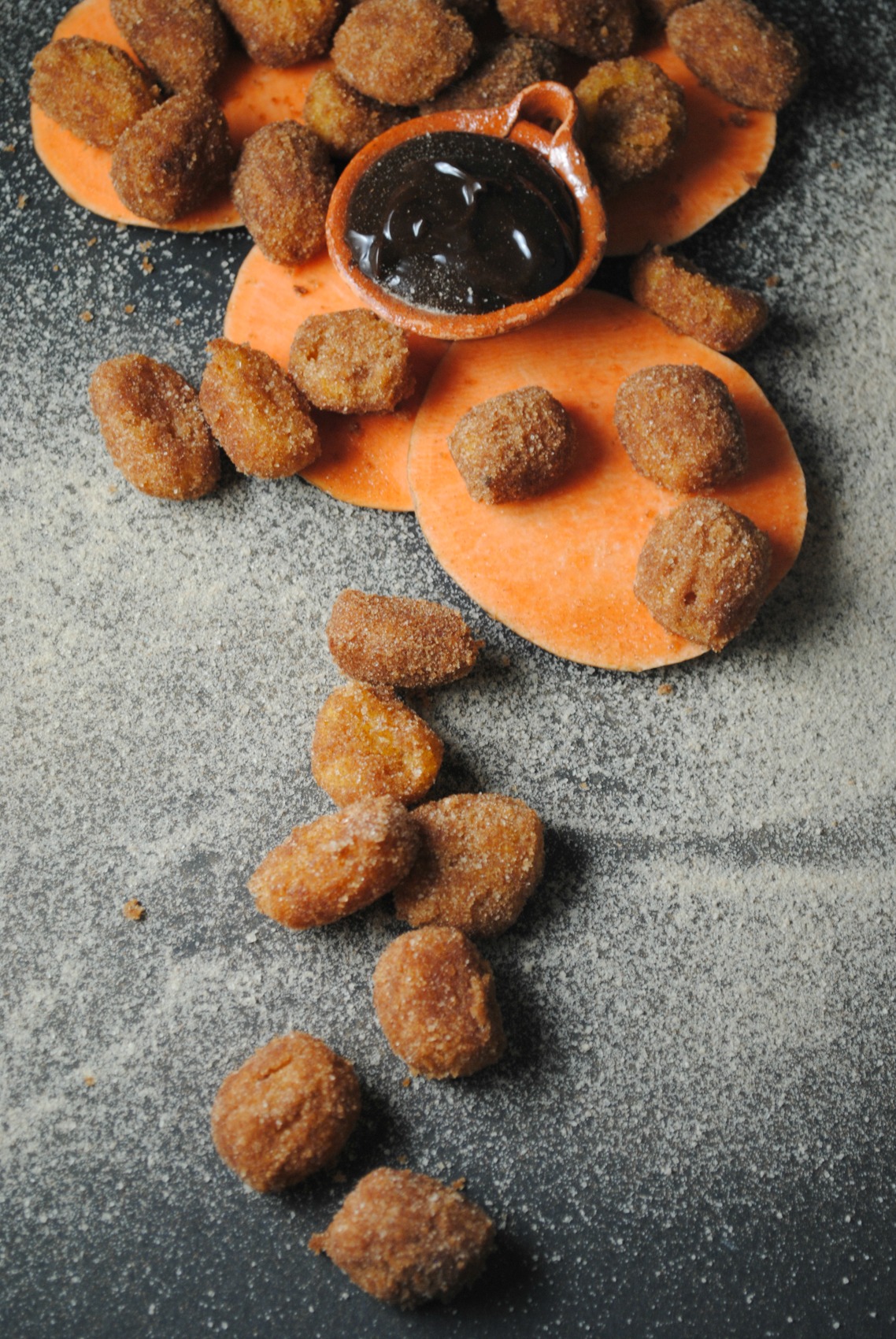 SweetPotato Churro Bites
We're doing the back to school dance or least I am.  Summer flew by this year with traveling, spending time with the familia and staying up way to late, mama needs her sleep and boy am I ready to get back on a regular schedule.
The first weeks of school two things are certain chaos and rain.  Ever since I can remember it has rained the first weeks of school in our tiny South Texas town.  I can clearly remember racing into my classroom trying my hardest to avoid the rain and not ruin my new outfit.
Years later I'm living back in my small hometown, prepping for a new school year and l can hear the tiny pitter patter of raindrops.
Some things never change.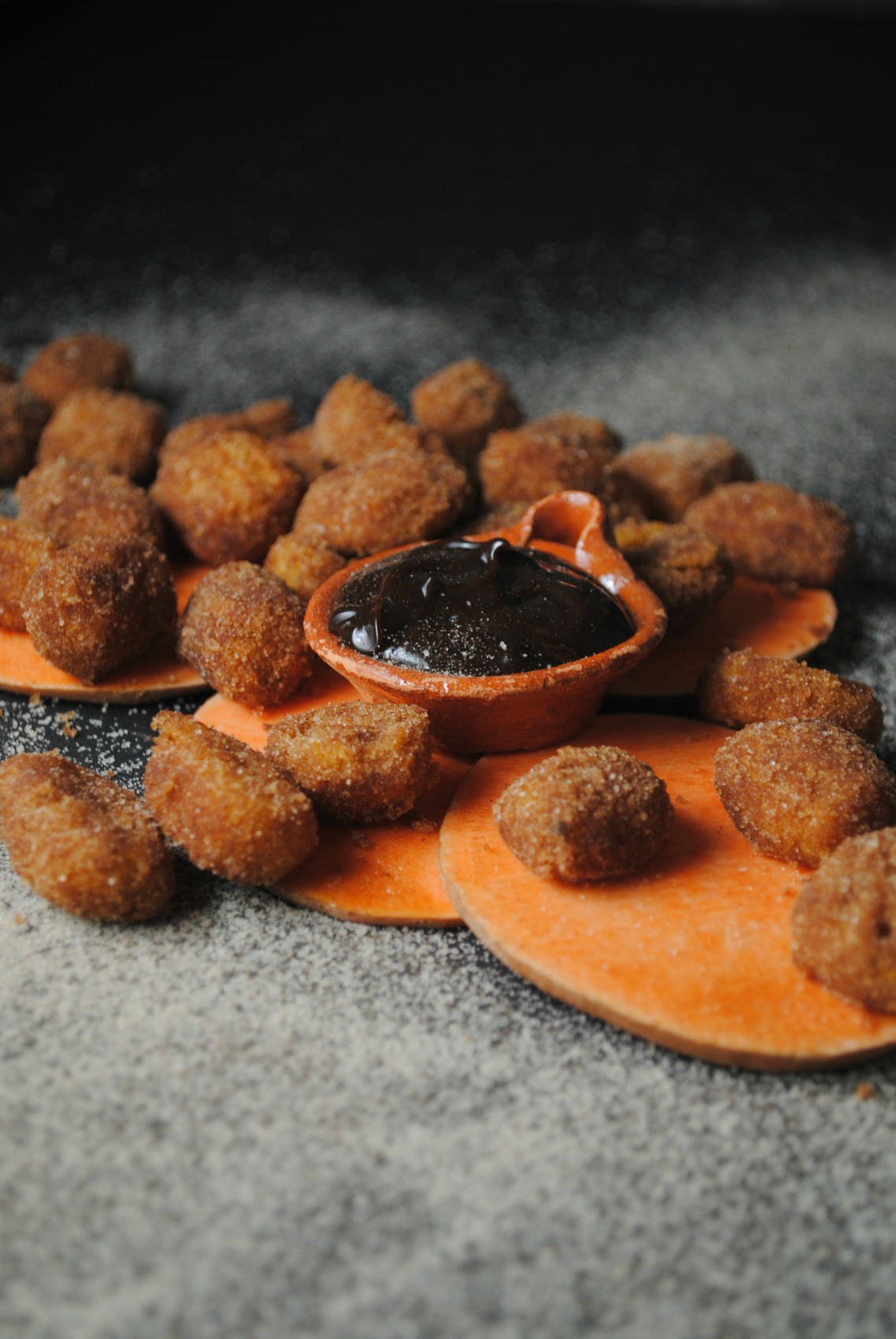 My mami used to make us sopita de letras for dinner after the first day of school and after a day of rain nothing hit the spot more like a warm bowl of sopita de letras.  Over the years I have also continued this tradition with my kids, with every move; rain or shine I made a pot of sopita de letras to celebrate the first day of school.
Some things never change, but sometimes we need to add our own special touch.
After a heaping bowl of sopita de letras, made sure everyone had slurped up every last drop of goodness I would retrieve a warm tray from the oven and my girls (and husband's) eyes would light up –churros!
I decided it was time to begin including my own tradition to my mami's back to school celebration and after a day of classes churros really hit the spot.  Warm from the oven, dipped into a rich chocolate sauce it doesn't get any better.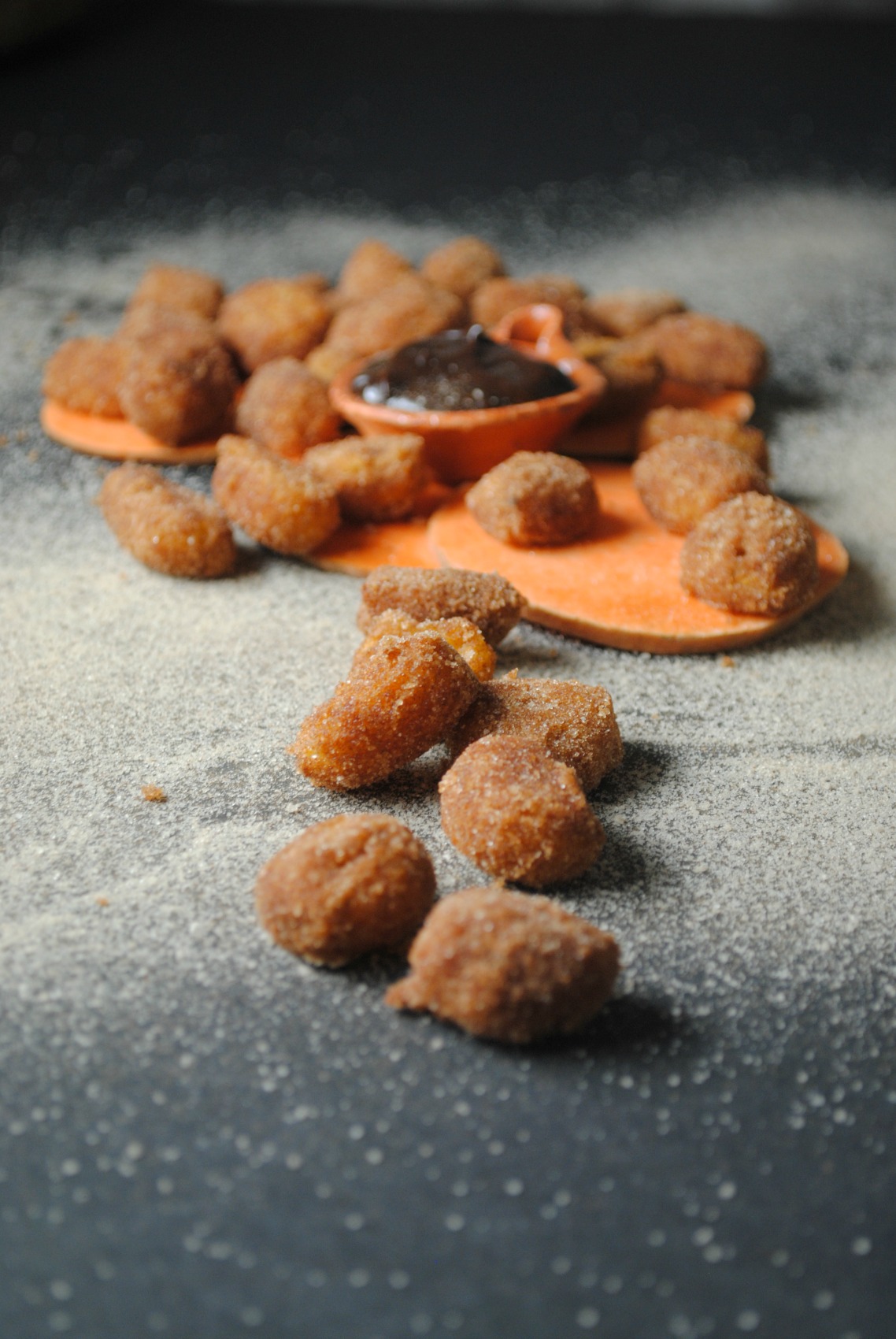 One year I served them with strawberry sauce, the following year I made chocolate churros with dulce de leche sauce and one year I even made churros and dipped them into chocolate and covered them with sprinkles. BUT this year when California sweetpotatoes sent me a hugs box brimming with potatoes I decided to make sweet potato churros – oh sweet goodness I think I was more excited this year than the kids.
Low in carbs, high in vitamins and minerals Sweetpotatoes are a super food.  They are incredibly versatile and can be used to make both sweet and savory dishes I have grown to adore them over the years roasted in salads, mashed with lentils to make burgers, pureed into a breakfast smoothie and even lightly fried and coated in cinnamon sugar for churros.
Did you know 1 medium sized sweetpotato has only 105 calories and zero fat and cholesterol yet contains 4 grams of fiber, 2 grams of protein, vitamin C, vitamin A and calcium – see I told you, super food grown in California with its generous sunshine, warm, dry climate that provides the perfect condition to grow the highest quality of sweetpotaoes.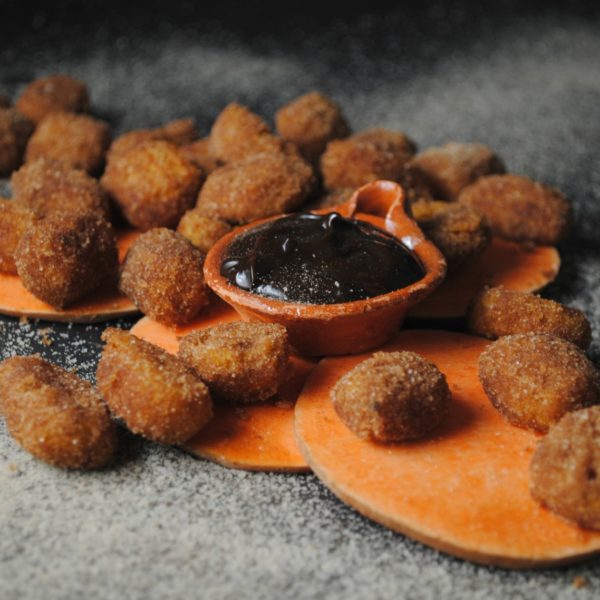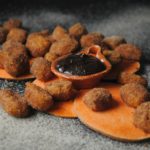 Sweet Potato Churro Bites
Ingredients
1

pound

sweet potatoes

1/2

cup

whole milk

1

teaspoon

salt

1

cinnamon stick

4

cloves

3/4

cup

all-purpose flour

1

medium egg

3

egg yolks

Vegetable oil for frying

½

cup

sugar

1

tablespoon

ground cinnamon
Instructions
Preheat the oven to 350ºF. Poke holes in the sweet potatoes and bake in a covered baking dish until tender, about 45 minutes. Remove from the oven and set aside until they are cool to the touch. Peel and puree until smooth in food processor.

Place the milk, salt, cinnamon stick and cloves in a small pot. Heat the milk to a near boil, discard the cinnamon stick and cloves, reduce heat, add the flour and with a wooden spoon stir virgorously until all the flour is completely incorporated and you have a smooth dough. Transfer to a stand mixer fitted with a paddle attachment and beat on medium speed for 10 seconds to release some of the heat. Add the egg and mix on medium speed to incorporate. Add the yolks one at a time, and then continue to mix until the dough forms is stiff. Mix in the pureed sweet potatoes, then transfer the dough to a piping bag fitted with a large star tip.

Heat about 6 inches of oil to 350ºF in a large pot. When oil is hot carefully pipe 1 inch pieces, cutting the dough with scissors and drop into hot oil, 6-8 at a time. Fry until golden brown, about 3 minutes. Remove with a slotted spoon and drain on paper towels. Continue piping and frying in batches until all of the dough is used, making sure the temperature of the oil returns to 350ºF before frying a new batch.

For the cinnamon sugar: Combine the sugar and cinnamon in a shallow bowl.

Roll warm churros in cinnamon-sugar and serve warm with chocolate sauce.