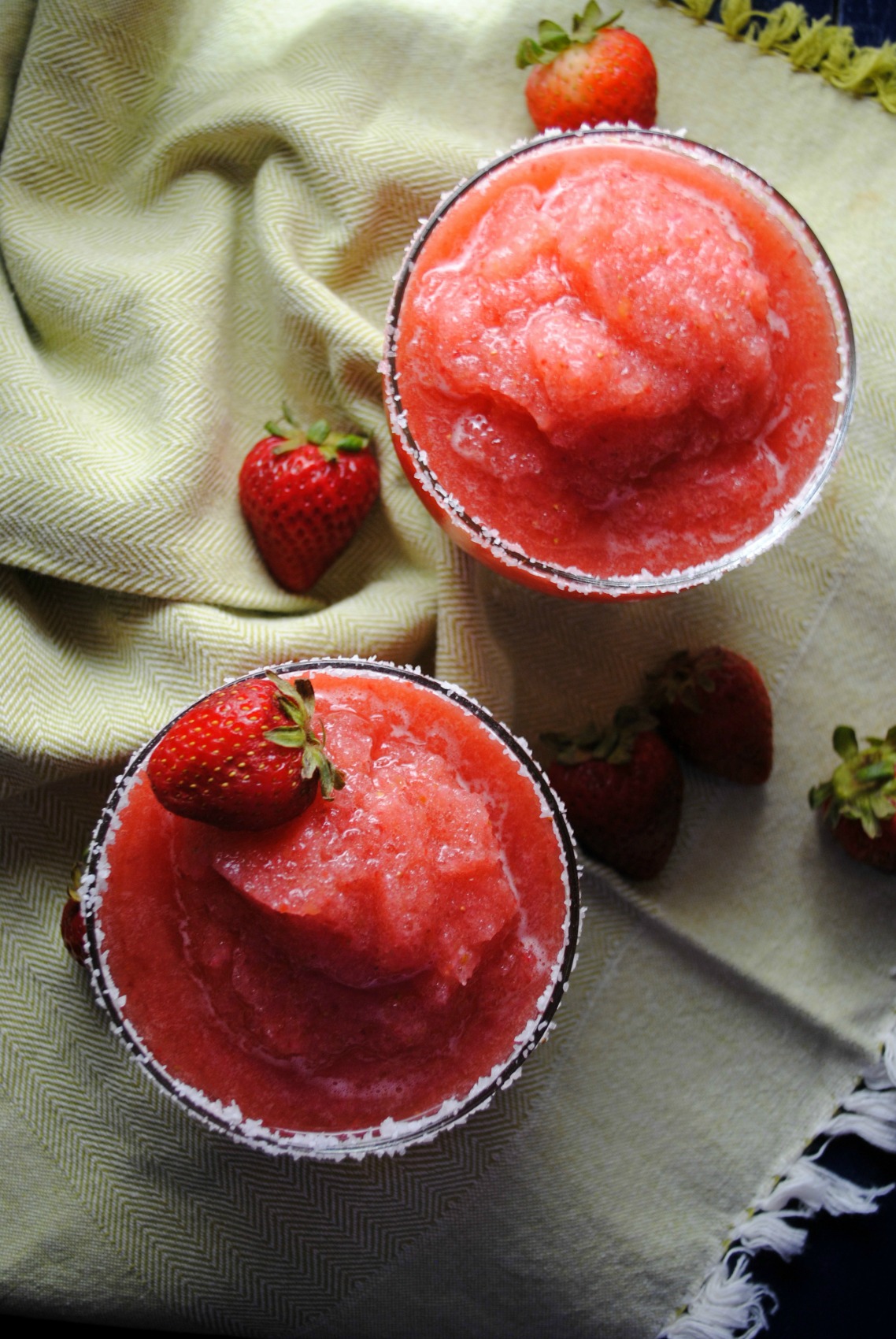 Frozen Strawberry-Chile Margarita
Why not make your weekend celebration even brighter with these easy-to-make frozen strawberry-chile margaritas? These strawberry-chile margaritas start with real strawberries-plump, juicy and bursting with summer goodness!  Add a heaping spoon of green chiles for a warm touch, no need to worry these margaritas are not spicy. The green chiles enhance the sweet goodness of the strawberries and leave a warm tingle on the tongue. Margaritas are one of my favorite year round drinks and if you've never made them from scratch, you're really missing out.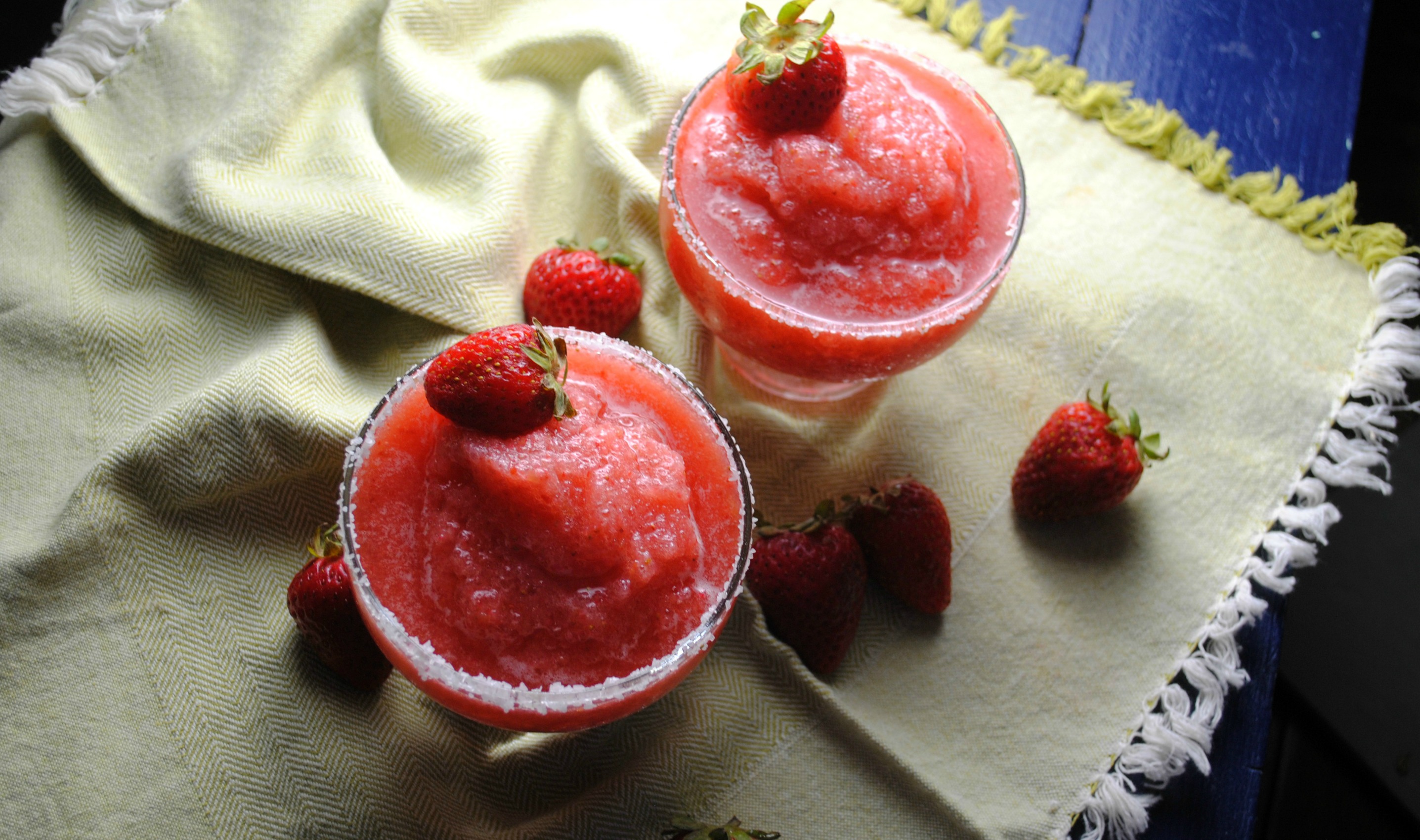 Prepared in the blender these margaritas are super easy and on the weekend isn't that what we all long for?  The week is gone and we want to sit back, relax and enjoy the day.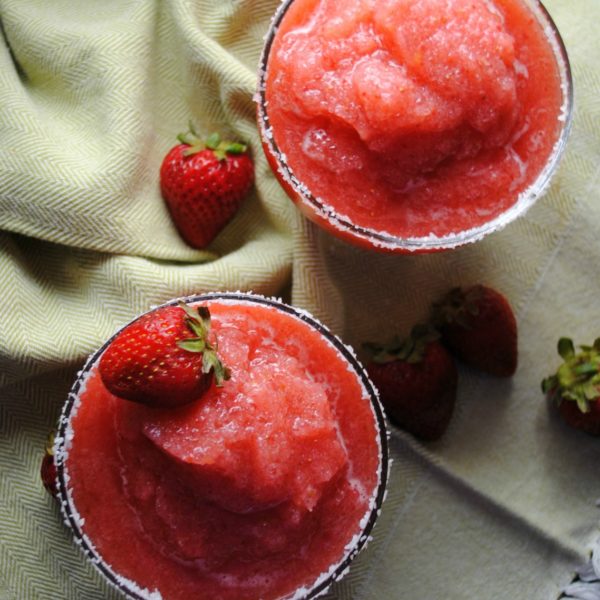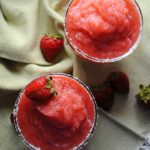 Frozen Strawberry-Chile Margarita
Ingredients
3

cups

diced strawberries

1/4

fresh lime juice

1

tablespoon

diced green Old El Paso chiles

1/4

cup

Cointreau

1

cup

tequila

3

cups

ice

Salt

Lime wedges
Instructions
Puree strawberries, lime juice, green chiles, cointreau and tequila until smooth. Add ice and blend until smooth. Rim margarita glass with lime and salt, serve cold.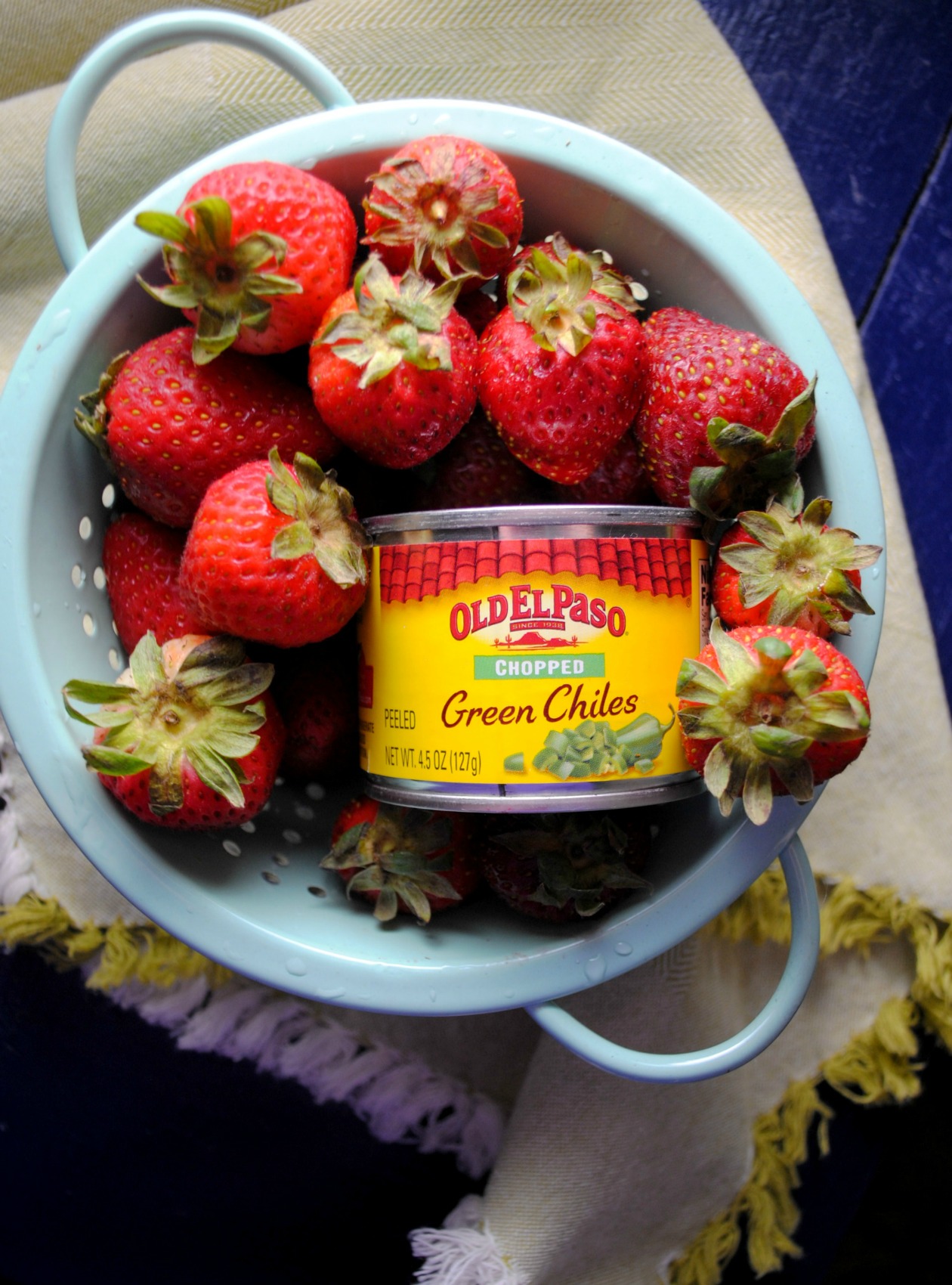 Sweet Life Disclosure: This is a post in partnership with Old El Paso. All opinions are my own.
Read more at https://sweetlifebake.com/2014/06/27/savory-peach-melon-cocktail/#ixzz37qC9Wmra