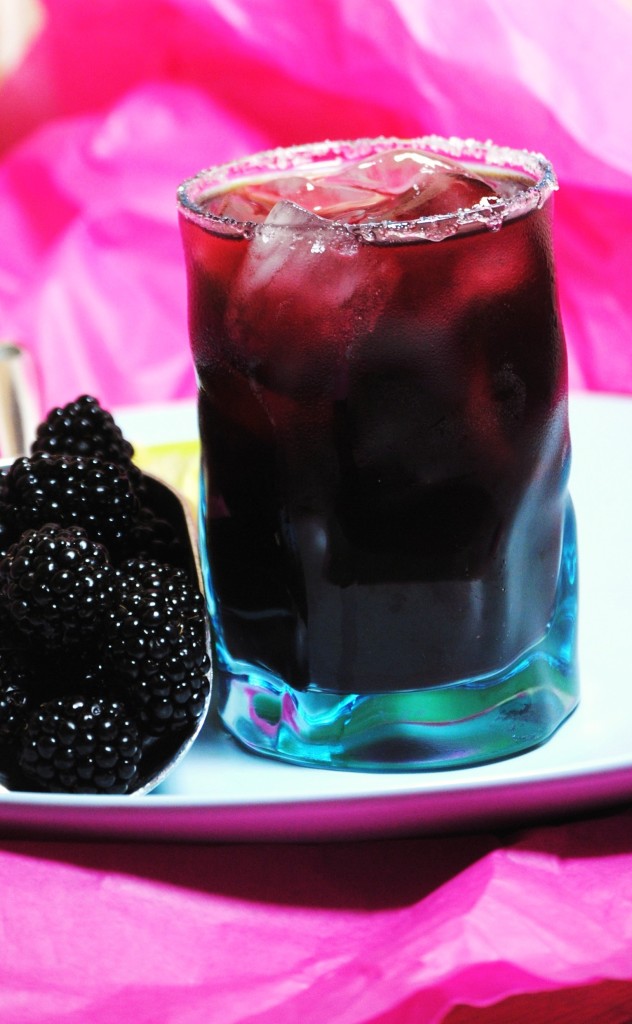 It's National Tequila Day!!
Blackberry Margarita
Can you tell I'm excited?  Let's celebrate together with this bold blackberry beauty!!   
Blackberries hold a very special place in this girl's heart.   Growing up wild blackberries flooded our backyard, the next door neighbor's yard and all along the fence of the house on the corner of our street.
My mom and Mr. Lee (our next door neighbor) would spend long summer hours picking, picking, picking blackberries.   Us kids only picked enough to stash away in the freezer.  Once frozen they were plopped into a bowl with a sprinkle of sugar.
Heaven in a bowl on a hot Texas summer day.  So today when the heat index climbs to a sweltering 110 degrees.  I plan to celebrate National Tequila Day with a blackberry margarita.
I shall sip and I shall count my days left here in Edinburg, because next year I along with my kids will spend our summer hours picking blackberries.   I can't wait!  Enjoy!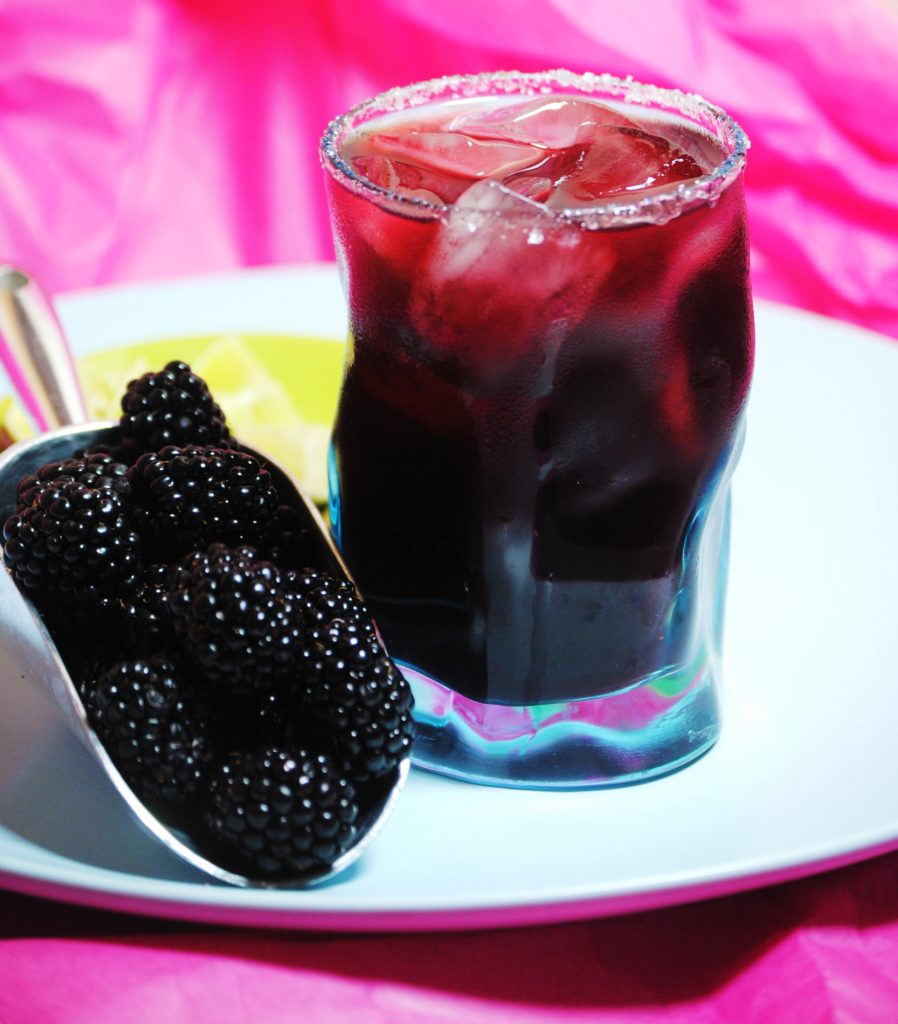 Blackberry Margarita
by Sweet Life
by Vianney Rodriguez
makes 4 margaritas
salt
lime wedges
1 cup tequila
1 cup blackberry juice
1/3 cup fresh lime juice
1/2 cup Cointreau
ice cubes
On a small plate spread salt.  With lime wedges moisten rim of 6 ounce glasses.  Dip glasses into salt.   Place glasses into freezer to chill.
In a pitcher combine tequila, blackberry juice, lime juice and Cointreau.  Remove glasses from freezer and serve margarita mixture over ice. Garnish with lime slices.
Celebrate National Tequila Day with….
Margarita Mania
Hire Sweet Life for your next party or event!