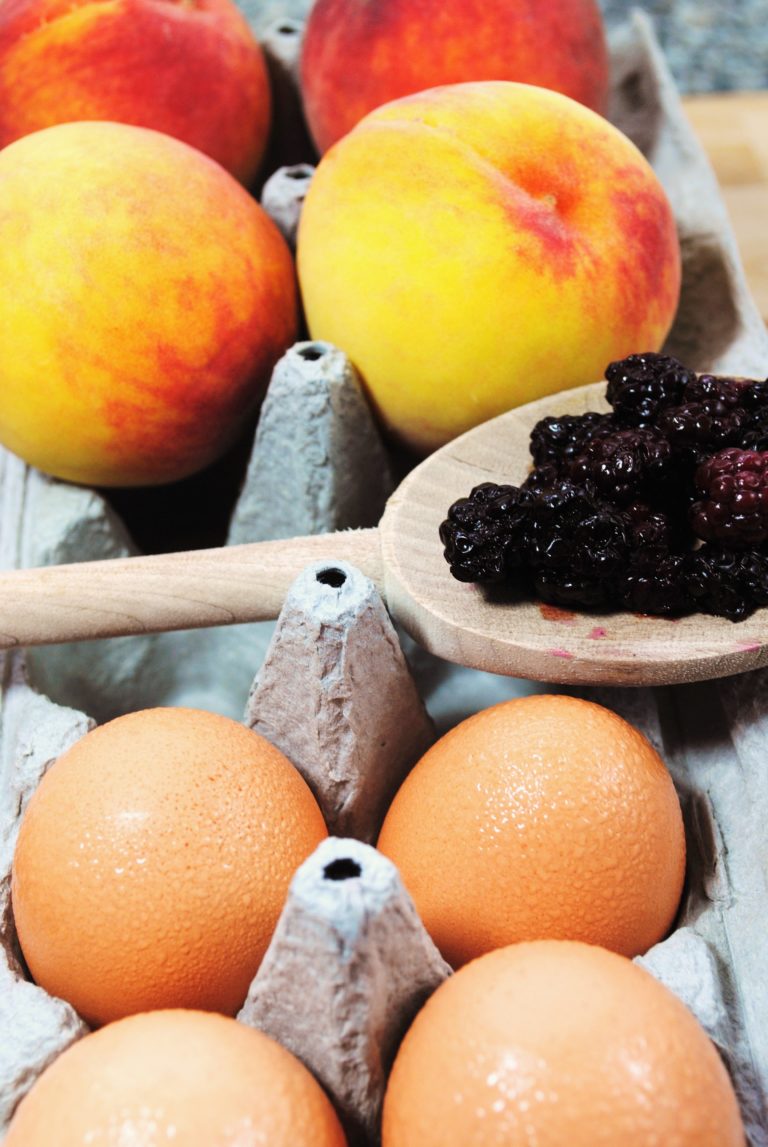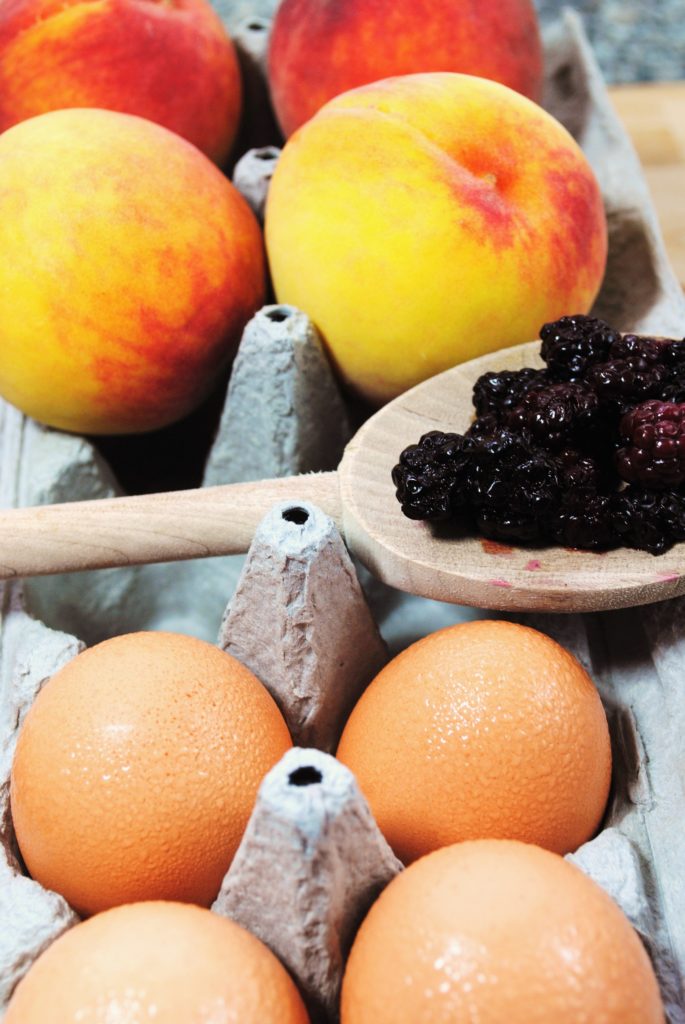 Summer has officially arrived!   As our time here in Edinburg, Texas begins to dwindle down, I realized this will be our last summer in the Rio Grande Valley.  I plan to make this summer one of  girls' best before we begin the chore of packing to move home.
Our days so far have included tennis lessons, play dates,  mid day movies,  tea parties and lazy reading at the park.   The cooler evenings draw us into the in the kitchen to "play"  as my girls'  phrase it.
Chuls and I tag team to help  Pips, my 6 yr old,  become confident in her knife skills.  We attempt to keep her focused on her cutting board project but, she'd rather focus on sneaking handfuls of berries any chance she gets.
Oh well, shall we talk ice cream.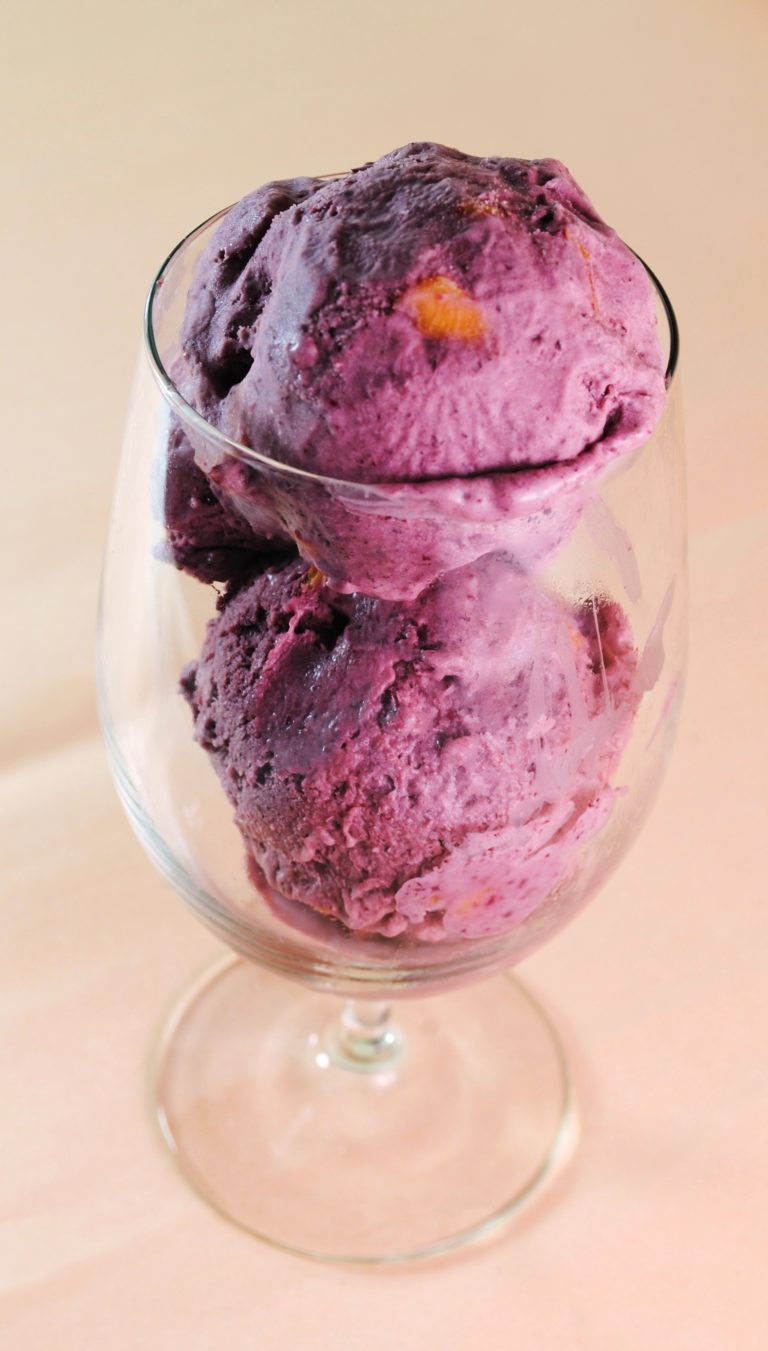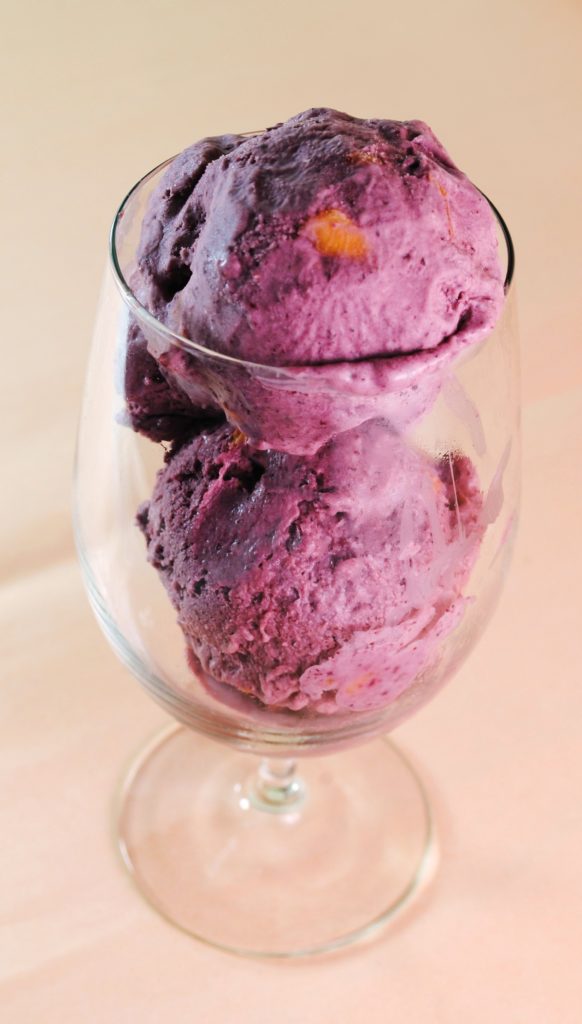 Summer and ice cream go hand in hand, but blackberries and peaches shine when added to a creamy base for ice cream.   Blackberries are soaked in lemon zest, lemon juice and sugar helping to coax every ounce of sweetness.   The creamy base  consisting of milk, eggs and cream can be the blank canvas to any fruit combination.   Try strawberries, blueberries or even cherries.  Remember a recipe is simply an outline for you to add your personal touch.  My girls' enjoyed this bright ice cream in a cone, but mom went with a glass (more room, more scoops).  Enjoy! Sweet Life, Chuls and Pips!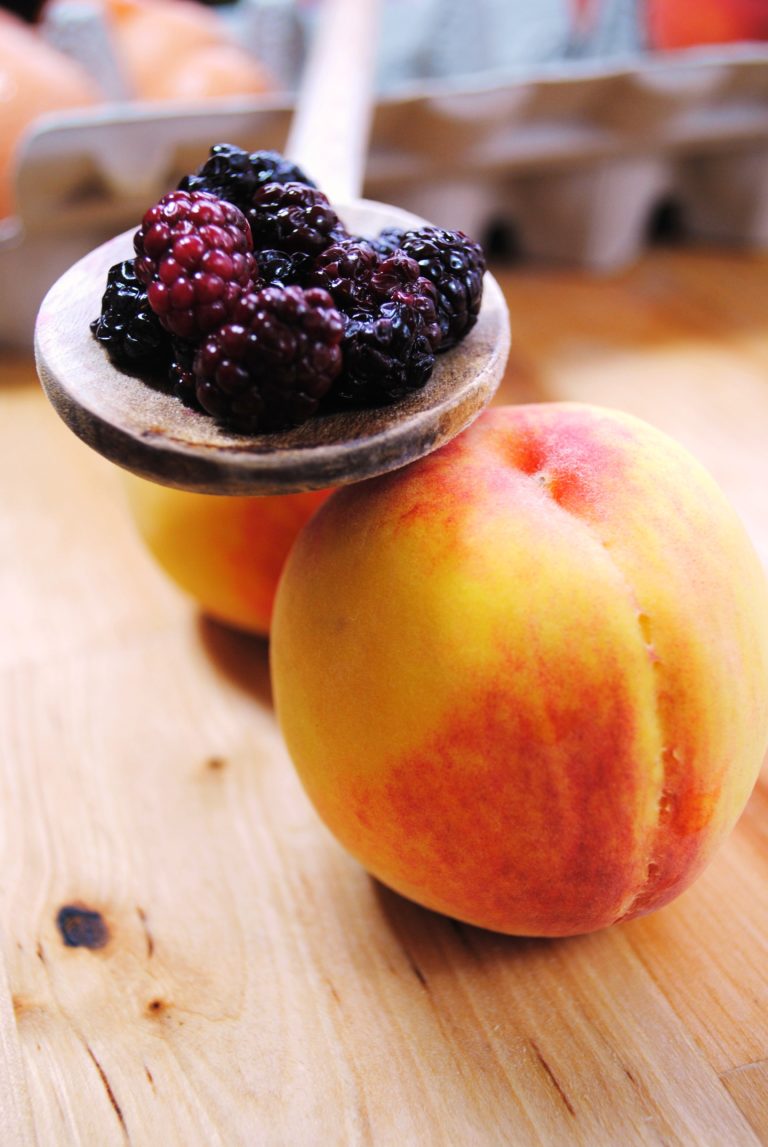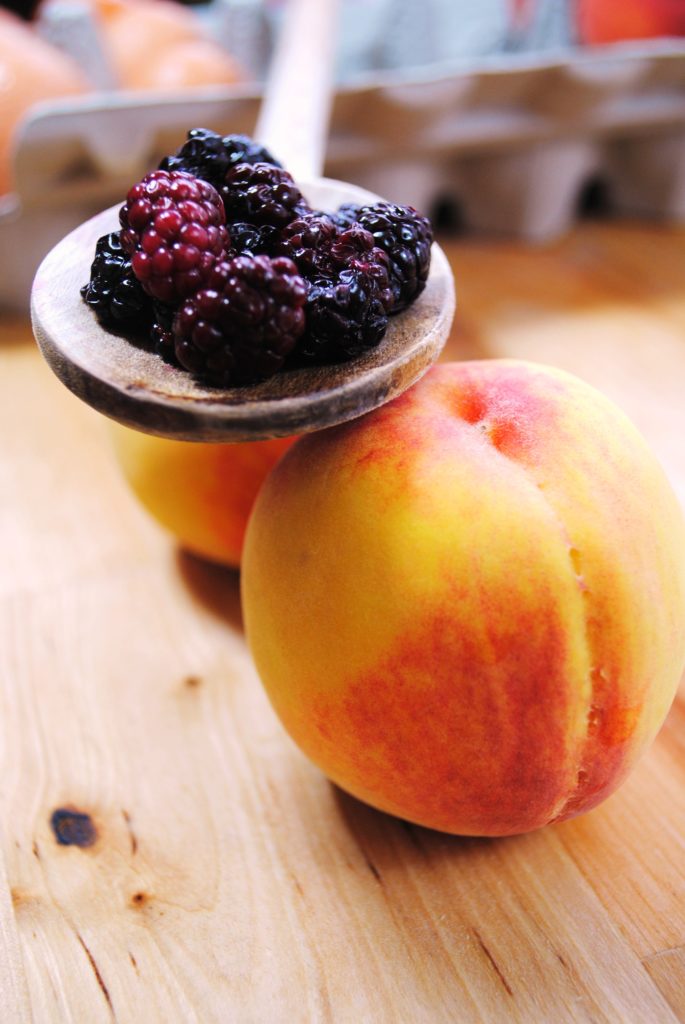 Blackberry Peach Ice Cream
by Vianney Rodriguez
by Sweet Life
serve 6
1 1/2 cups milk
1 1/4 cup heavy cream
2 eggs
2 egg yolks
1 cup sugar, divided
2 1/2 cups blackberries, fresh
4 medium peaches, pitted and diced
1 tsp lemon zest
juice of 1/2 lemon
In a medium bowl add blackberries, 1/4 cup sugar, lemon zest and juice. Refrigerate for 2 hours to allow flavors to combine.
Place milk in a medium sauce pan and bring to a simmer over medium heat.
In a large mixing  bowl whisk together eggs, egg yolks, and 3/4 cup sugar.
Slowly add 1/4 cup of the warm milk into egg mixture, strain if   then whisk egg mixture into remaining milk.
Continue to cook over medium heat.  Stir constantly with a wooden spoon until mixture coats the back of the spoon, about 15 minutes.
Return thicken mixture back to large mixing bowl, stir in the heavy cream and refrigerate until cold.
Combine cream mixture with blackberries and pour into an ice cream maker.  Process according to manufacturer's directions.  When ice cream is almost set add diced peaches.
Remove from ice cream machine and place in a freezer safe container.  Freeze, until ready to serve.   

 
Need more Ice Cream?  You know you do…