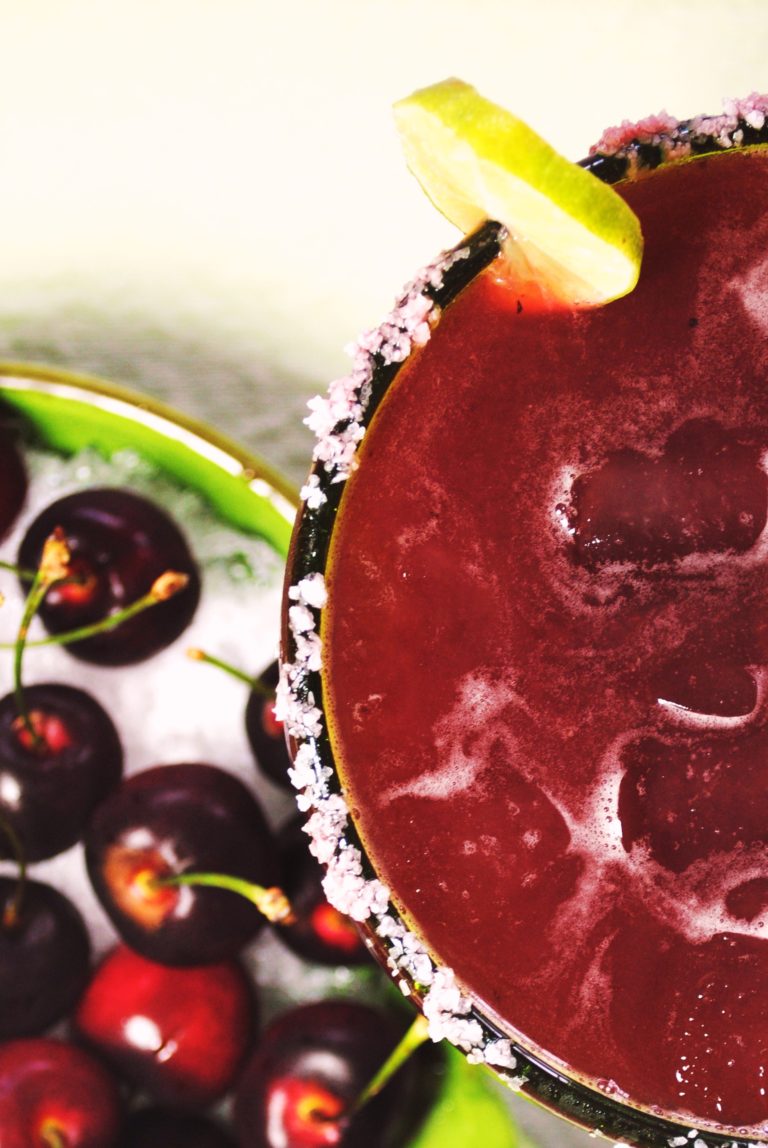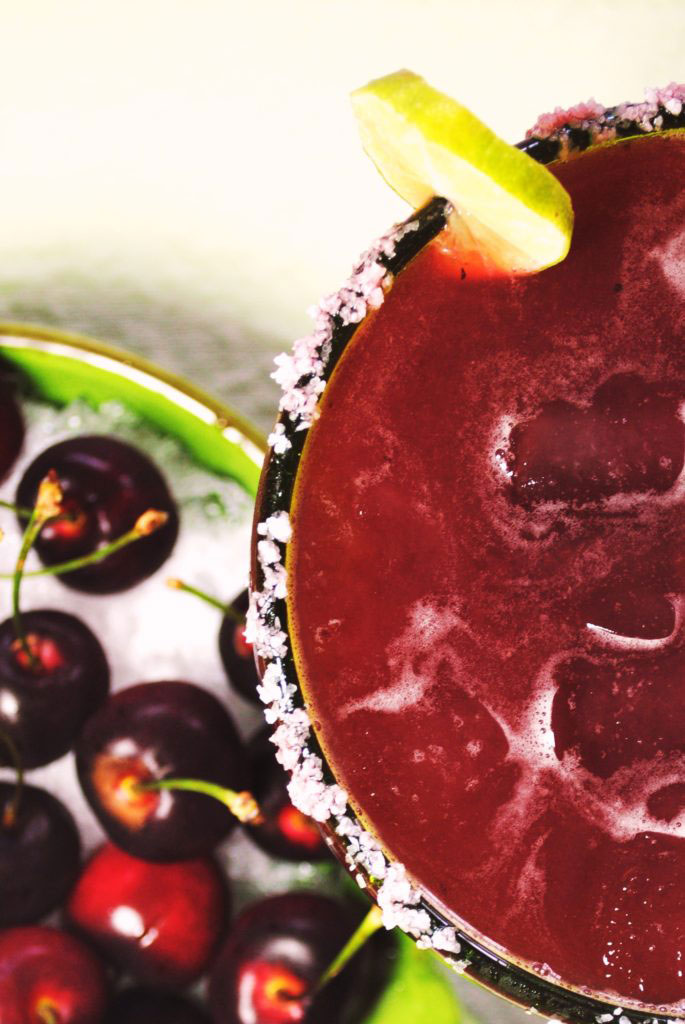 Sipping Saturday
A bulging  bag of ruby jewels arrived home with me on each of  3 trips to the grocery store this week.   My intentions for the first bag were to whip up my Saturday Margarita, that didn't happen.
Half -way into the second bag I felt another trip to the grocery store was in my future.  By the third bag we had lost all control.  Cherries rock!
We didn't even bother to mix a batch of pancake batter or cream butter for a cake.
Fresh over ice.
These cherries stood no chance,  as juice ran down our cheeks we sat barefoot in our small backyard throwing back pound after pound of cherries.  No conversation, no interruptions, just cherries.  When I finally awoke from my cherry laced dream I sent hubby to the store for another pound.  Lucky me.  Cherry Margarita.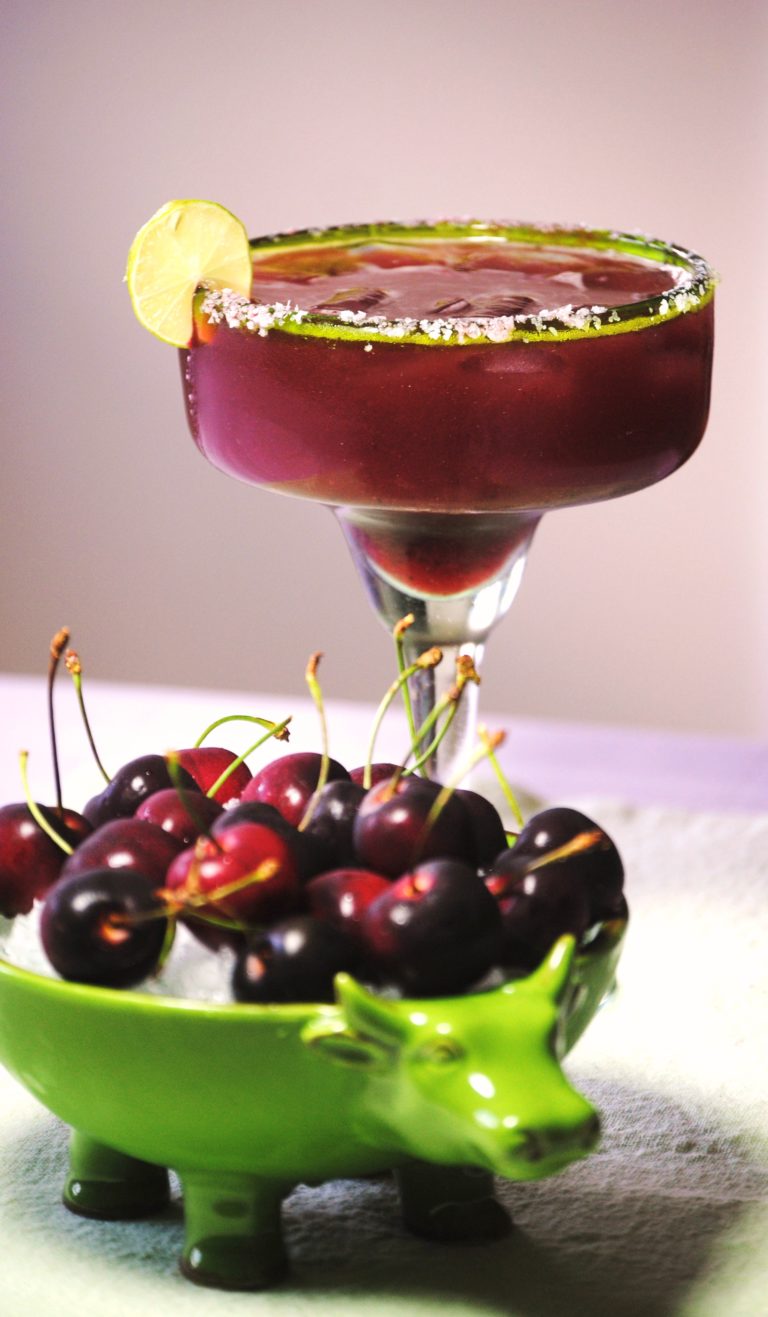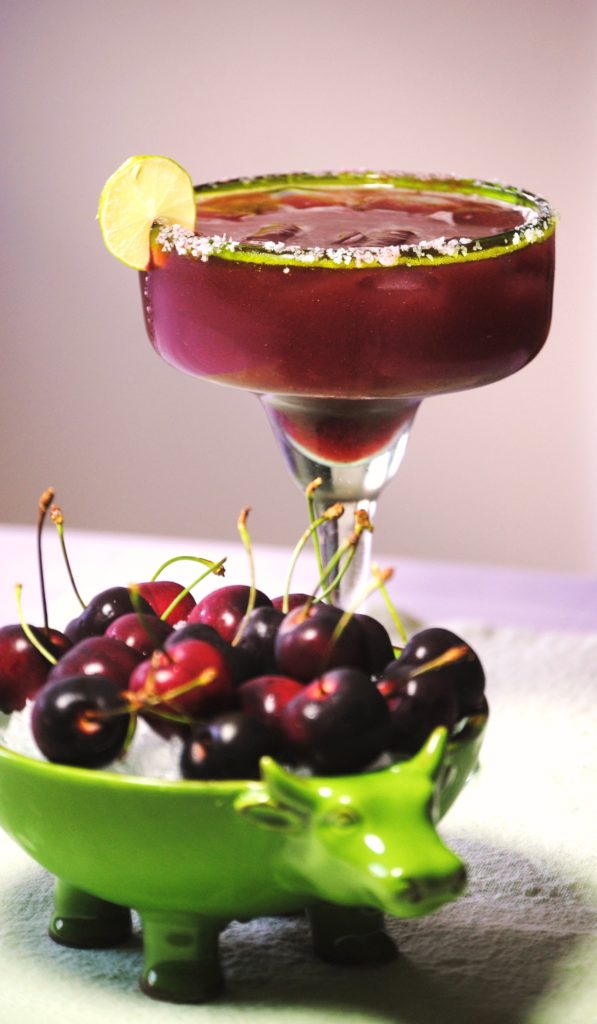 This margarita is my new favorite, well at least for this week.  The color is mind blowing beautiful, but the taste is crazy good.  It is a little more work only in regard to pitting the cherries, but man is it worth the effort.  The lime juice and salt rim really add another flavor dimension to this ruby red liquid happiness. Give it a try. Enjoy! Sweet Life
A wonderful reader recently wrote asking why some of my margaritas have a thin foam.    In all my margaritas, I only use fresh juice.  I run my fresh fruit through my trusty juicer to extract the most flavor.  This produces a tiny amount of foam from the juicing process.  Feel free to strain for a clearer juice.  I kinda enjoy the earthy look.   Thanks for your email Judy.  Enjoy this Cherry margarita.
Cherry Margarita
by Sweet Life
by Vianney Rodriguez
makes 4 margaritas
salt
lime wedges
1 cup tequila
1 cup fresh cherry juice, about  1   1/2 cups of fresh cherries
1/3 cup fresh lime juice
1/2 cup Cointreau
ice cubes
On a small plate spread salt.  With lime wedges moisten rim of 6 ounce glasses.  Dip glasses into salt.   Place glasses into freezer to chill.
In a pitcher combine tequila, cherry juice, lime juice and Cointreau.  Remove glasses from freezer and serve margarita mixture over ice. Garnish with lime slices.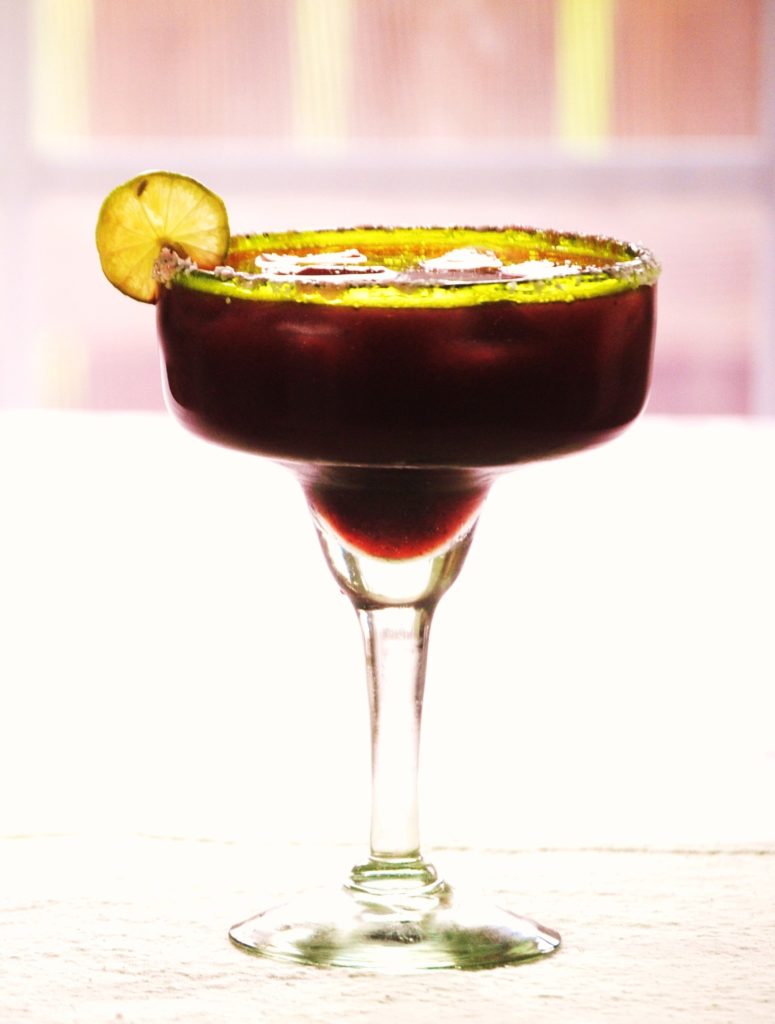 Crave more Margarita? Try these …
Margarita Mania
Hire Sweet Life for your next party or event!