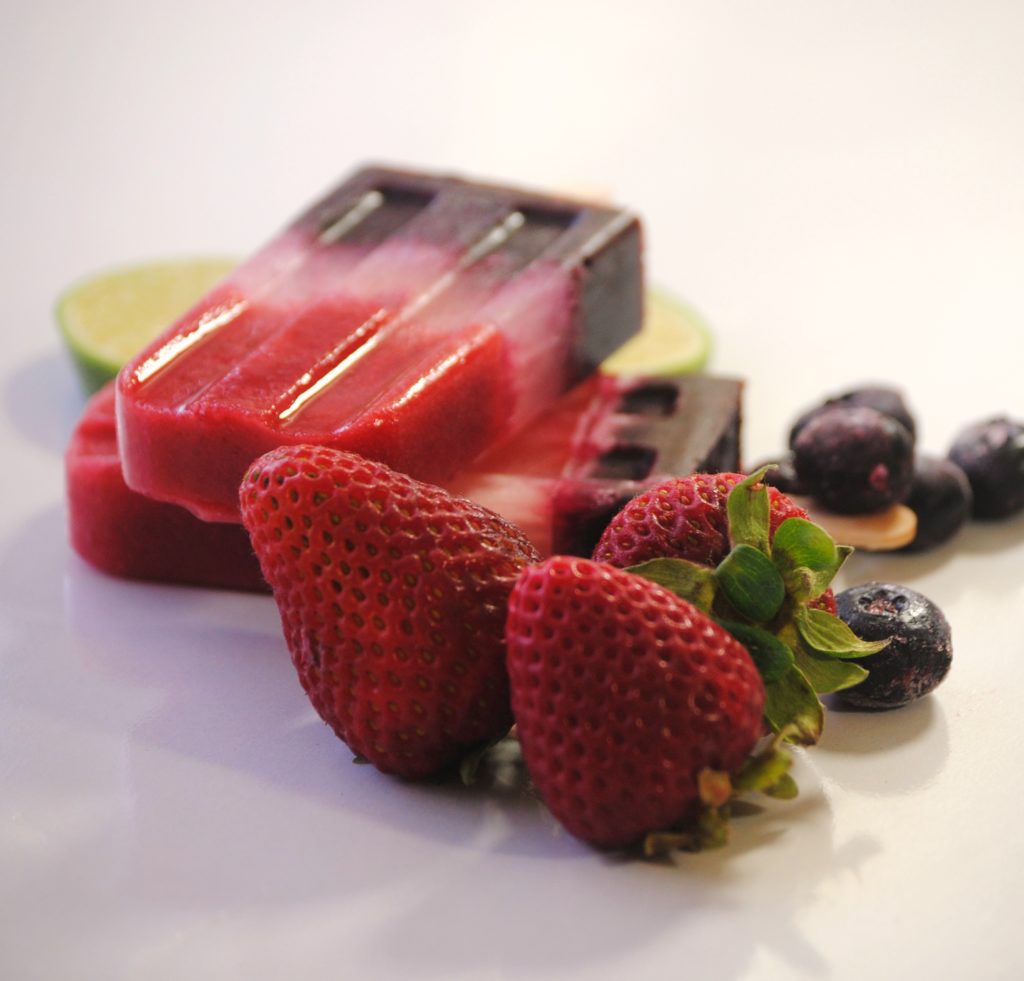 Keep cool this 4th of July with a patriotic paleta.
A tri-colored treat with an explosion of flavors.   Layers of strawberry, lemon and blueberry juice produce a sweet – tart- sweet celebration for your summer taste buds.
Keep your guests refreshed with these pretty pops while you create magic on the grill or enjoy as the fireworks light up the sky! Enjoy!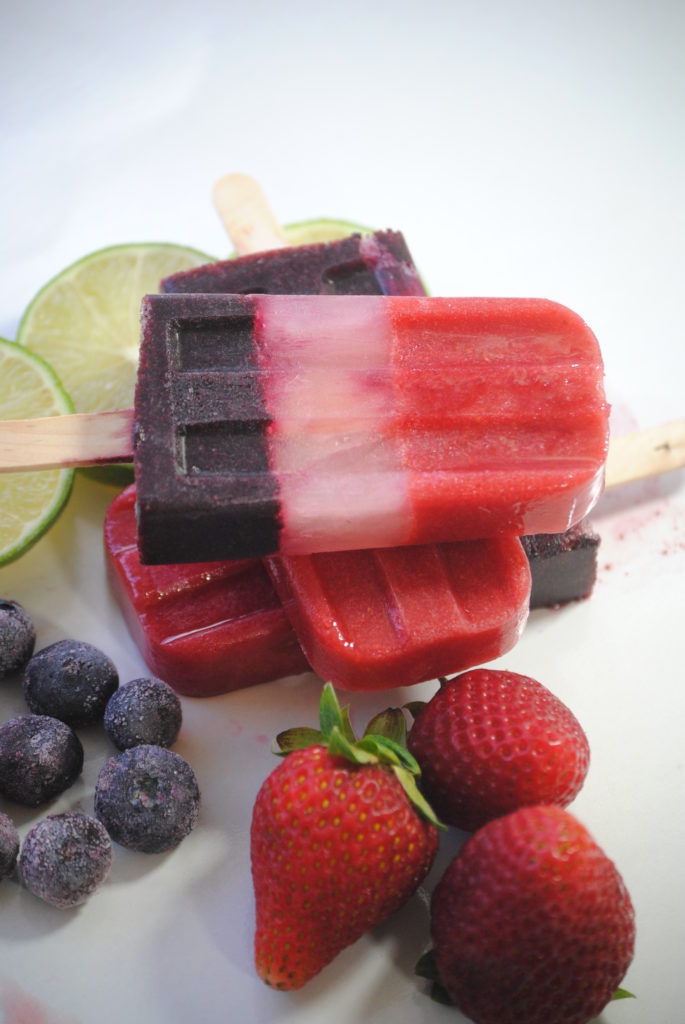 Red. White. Blue.
The colors of July 4th!
Strawberry. Lemon. Blueberry.
The flavors of summer!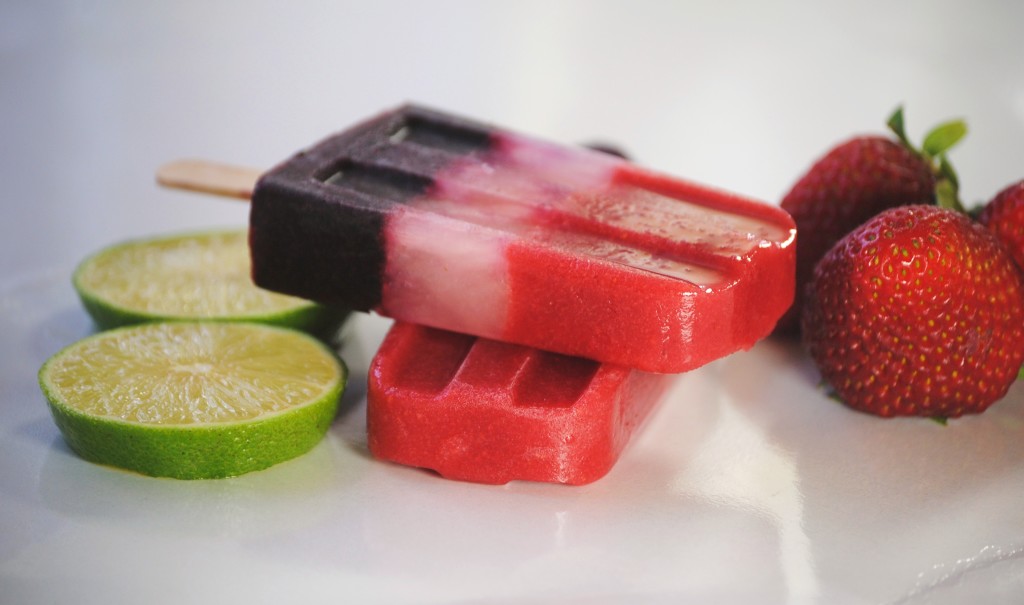 4th of July Paletas
by Vianney Rodriguez
by Sweet Life
makes 10
2 cups strawberry juice
2 cups lemonade
2 cups blueberry juice
paleta mold or dixie cups
For the first layer:
Pour the strawberry juice into the mold to your desired layer.
Freeze for 1 hour.
Remove from freezer and insert your wooden sticks.
Freeze for another hour. Freezing each layer completely will prevent colors from running.
Second Layer:
Pour your layer of lemonade.
Return to freezer and freeze 1 hour.
Third Layer:
Remove mold from freezer and add your final layer.
Return and freeze 1 hour or overnight.
To serve run warm water along side of mold and remove carefully not to break wooden stick.
*If using dixie cups or a smaller mold, reduce the amount of juice.
Crave more paletas? Why not try these flavors?