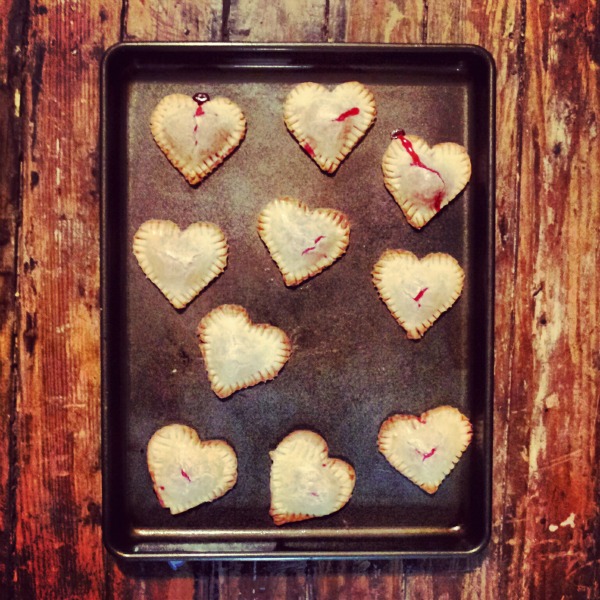 Strawberry Love Pies
Every year we head out to the Poteet Strawberry Festival in Poteet, Texas.  We stuff our faces, sip on strawberry lemonade and do a little shopping.  And every year I happily lug home 10 pounds of the sweetest strawberries grown by local farmers and a few jars of the best strawberry jam. I eat it by the spoonful whenever I get a bit down or need a dose of summer comfort.  But I always, always save a jar for February, the month of love.
Photos courtesy of my 14 Days of Love Countdown on Instagram
Hearts, hearts and more hearts I simply cannot get enough of fat juicy hearts.
My girls look forward to February as much as I do.  We all get giddy with the overload of  sweet, syrupy, sugary kind of love going on in our house, it's delightful.
On Sunday I rummaged through my pantry and pulled out the last jar of jam to make these mini heart pies.
I used ready to bake pie crust, dusted them sugar and in no time Sweet Strawberry Love was in the air. Enjoy!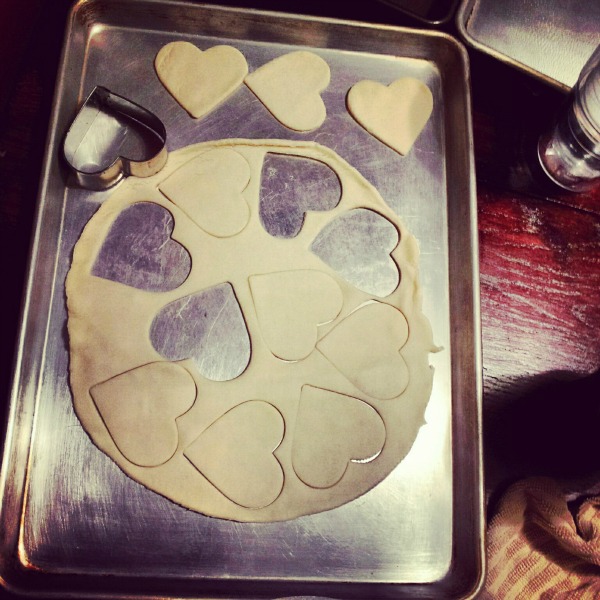 H-E-B wanted to know if I could whip up a simple, sweet Valentine treat using a few H-E-B products, easy enough every Texas gal shops at H-E-B.  I picked up a few packages of ready to bake pie crusts and set off to bake these dainty pies.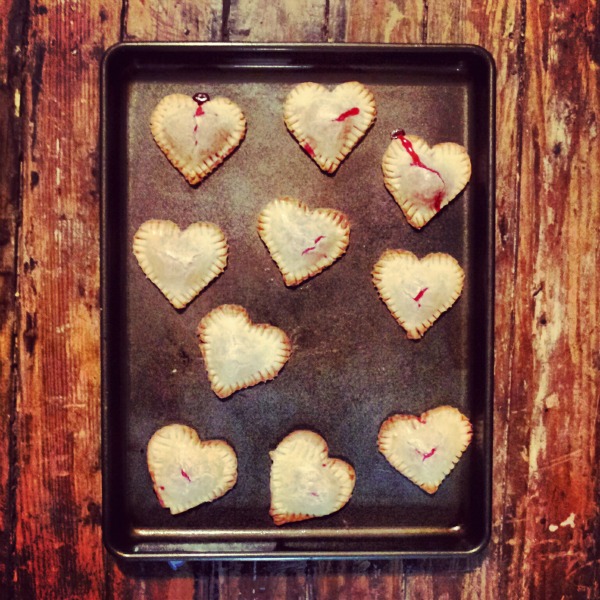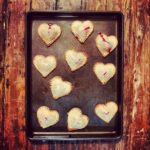 Quick and Easy Strawberry Mini Pies
Ingredients
1

14 oz package HEB ready to bake pie crust

Cookie cutters

Strawberry Jam

1

egg

well beaten

2

tablespoons

sugar
Instructions
Heat oven to 400?F.

Prepare pie crust: Refrigerated, thaw for 15-20 minutes ? Frozen, thaw 50-60 minutes

Unroll 1 pie crust onto cutting board or cookie sheet. Using cookie cutters, cut pie crust to make hearts.

Repeat with second pie crust.

Place strawberry jam in center of heart shaped dough.

Place another heart shaped dough cut-out over jam.

With a fork crimp the edges of the pies to seal.

Brush the tops of the pies with beaten egg, then dust with the sugar.

Place on cookie sheet and refrigerate for 15 minutes.

Bake 12 to 15 minutes or until golden brown.

Cool slightly before serving. (Filling will be hot.)
Sweet Life disclourse: This is a sponsored post with H-E-B. My thoughts, love and passion remain my own.