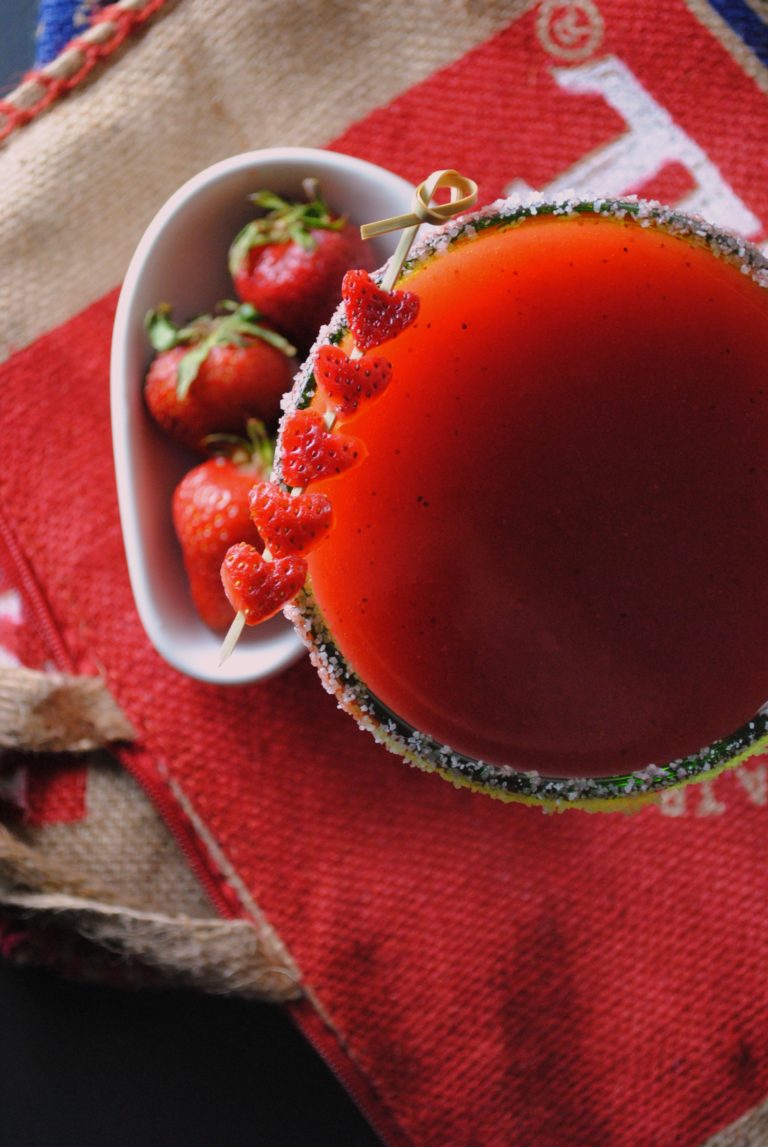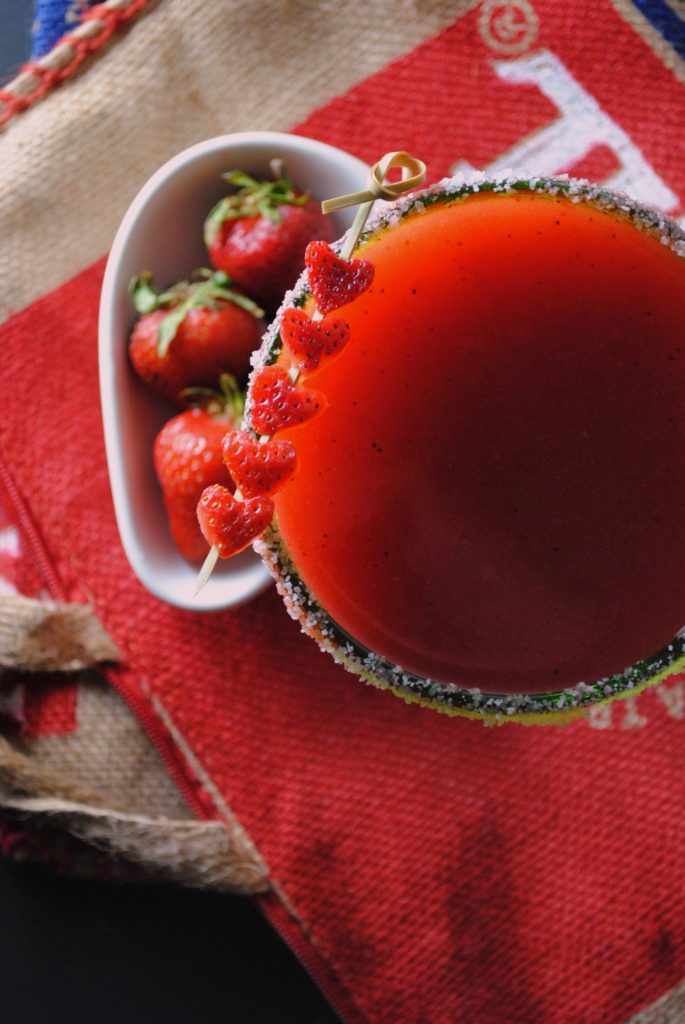 Strawberry Lime Margarita
I have slept in every day this week for no other reason except I felt like it.
On Wednesday I had the smallest bit of guilt, but I quickly dismissed it and sent it on its way. I went on with my day sipping coffee, making waffles for lunch, juicing strawberries for this margarita all while barefoot, in my hubby's shorts and no makeup. Man, life has been good this week. Maybe I can convince myself to take next week off too. I doubt it, but it was amazing.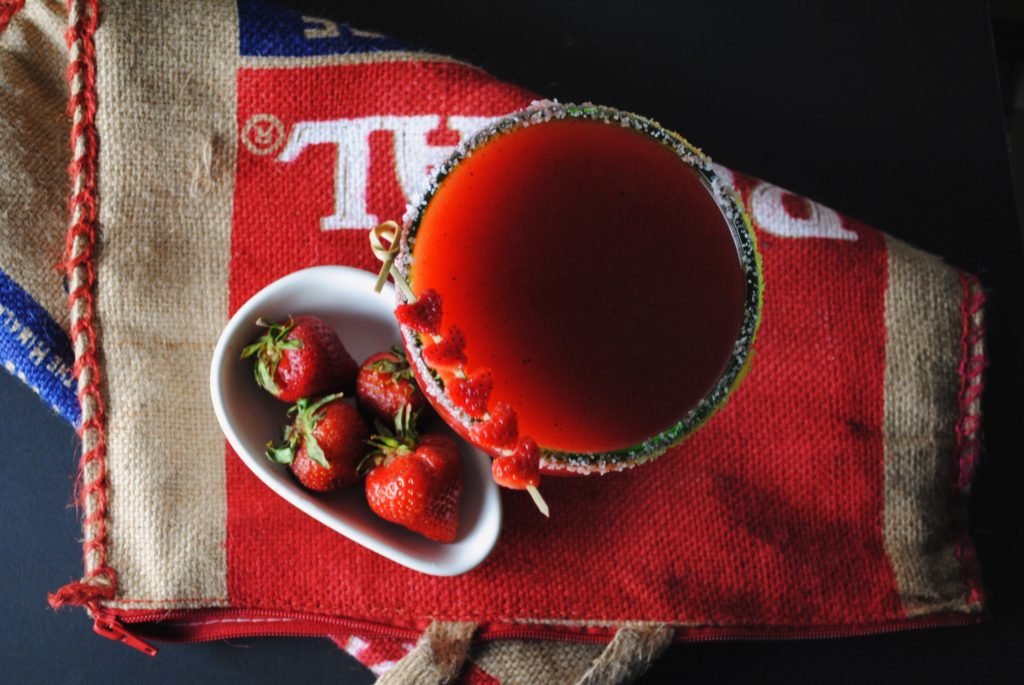 Invest in yourself, really you're worth it! Take an hour, a day or even a weekend and make it your own. It can bring such clarity to your life, refresh your senses and make your realize it's the little things that count. Like these little berries that escaped my girls snappy hands. How sweet that these little red buttons can bring me such joy. Enjoy.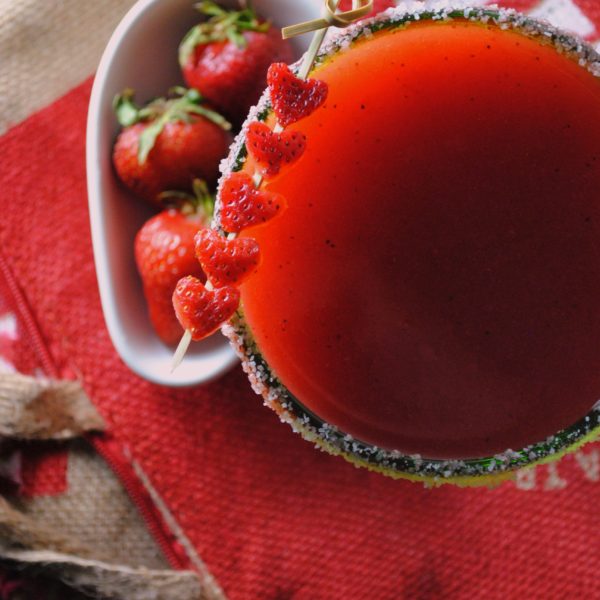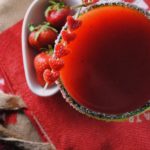 Strawberry Lime Margarita
Ingredients
salt

lime wedges

1

cup

tequila

2

cups

fresh strawberry juice

strained

1/2 to 3/4

cup

fresh lime juice

1/2

cup

Cointreau

ice cubes
Instructions
On a small plate spread salt. With lime wedges moisten rim of 6 ounce glasses.

Dip glasses into salt. Place glasses into freezer to chill.

In a pitcher combine tequila, strawberry juice, 1/2 cup lime juice and Cointreau.

Taste, add remaining lime juice if desired.

Remove glasses from freezer and serves margaritas mixture over ice.

Garnish