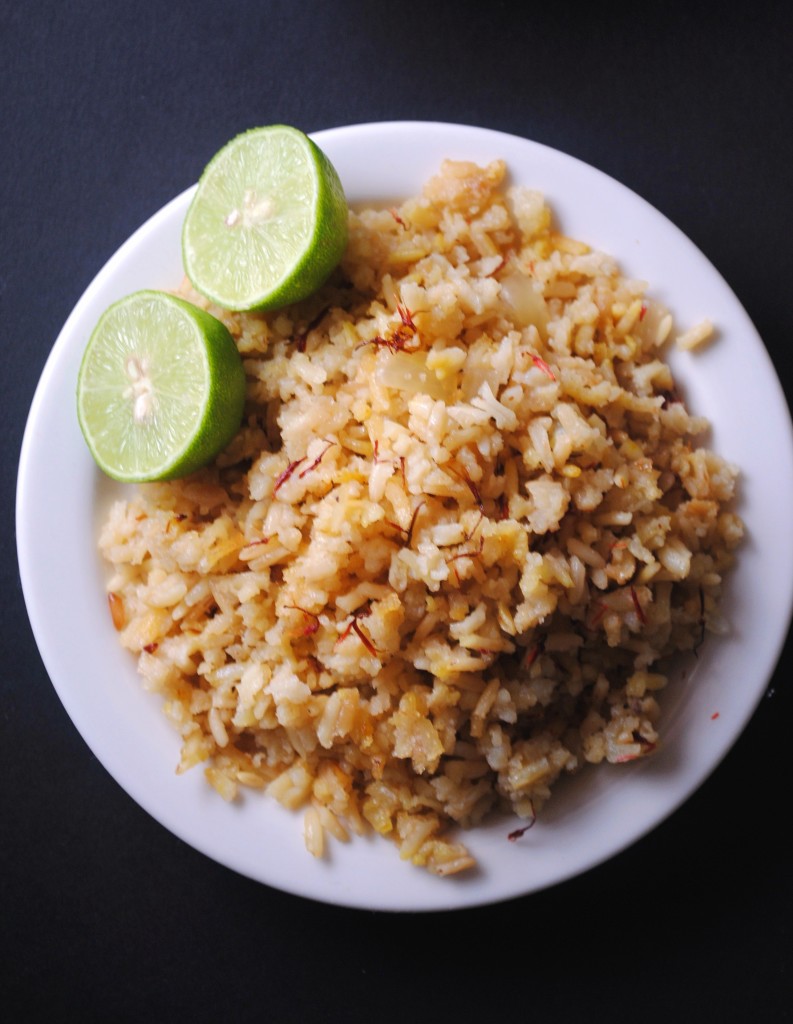 Arroz con Azafrán
A colorful rice infused with the color of saffron, not to be confused with the Spanish variety. Azafrán's flavor is much milder and is often used to infuse color and a hint of smoky flavor.  I use Azafrán in many of my seafood dishes or with chicken or in this case…with rice.
When I first began experimenting with Azafrán in my rice I would add it to the skillet before adding the broth.  The color was not as bright and my kids did not appreciate the texture of the fibers.  My mom gave me the idea of either grinding the saffron or toasting it a bit in the oven.  I have tried both ideas and they both work well, but I find steeping the saffron with the broth an even better option.  I want the pop of color in my rice along with the texture/ visual appeal of the softened strands of Azafrán.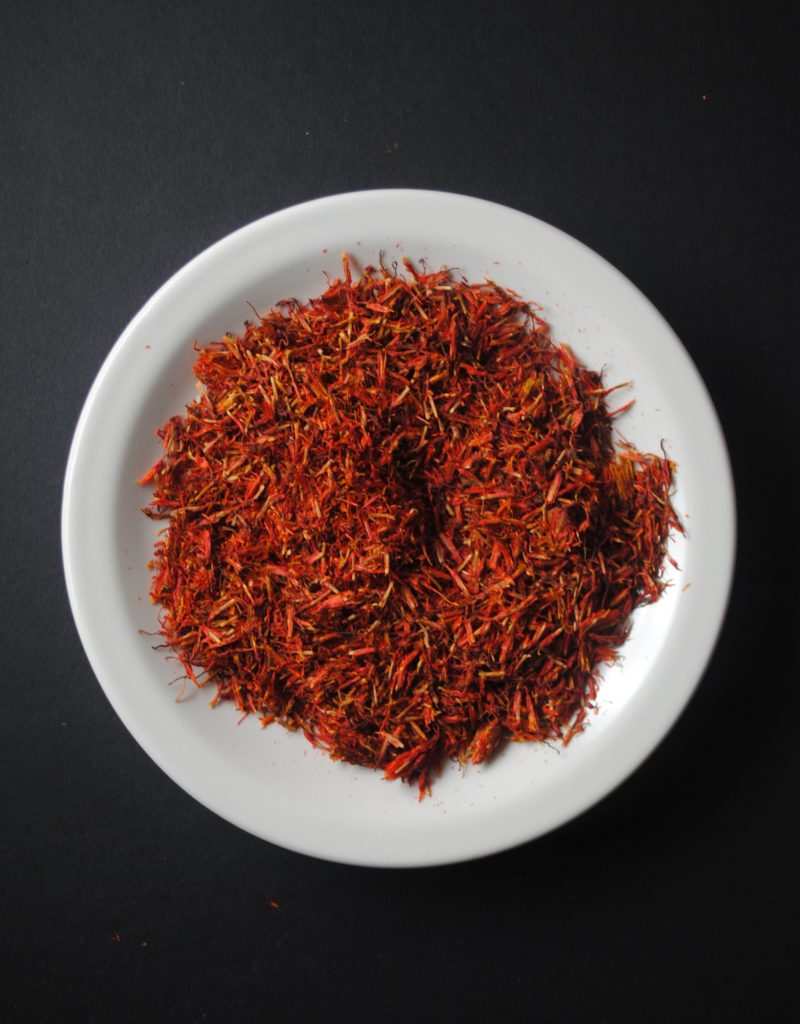 If you cannot find Azafrán strands you can find little packets of Azafrán seasoning in the Latin section of your grocery store. I have never tried these so I could not give you an honest review.  Enjoy!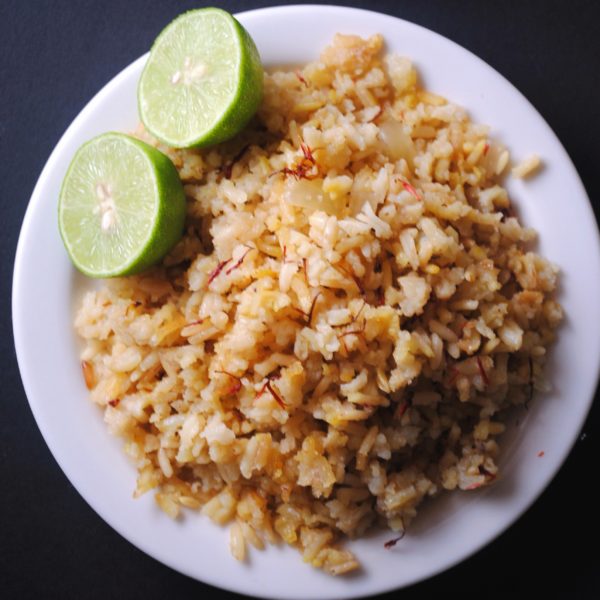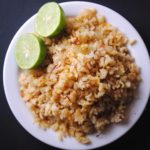 Arroz con Azafrán
Ingredients
1

cup

rice

2

cups

chicken broth

2

Tablespoons

olive oil

1

small onion

diced

1

garlic clove minced

1

pinch

of saffron

Salt
Instructions
In a sauce pan add broth, saffron and simmer until ready to use.

In a large skillet over medium heat, brown rice with olive oil.

When rice is golden brown add onion and garlic.

Continue to cook until onions are soft, about 3 minutes.

Add broth to rice slowly. Season with salt. Bring to a boil.

Cover, reduce heat and simmer for 10-15 minutes until all liquid has absorbed.

Remove from heat, set aside for 5 minute.

Before serving fluff with fork.