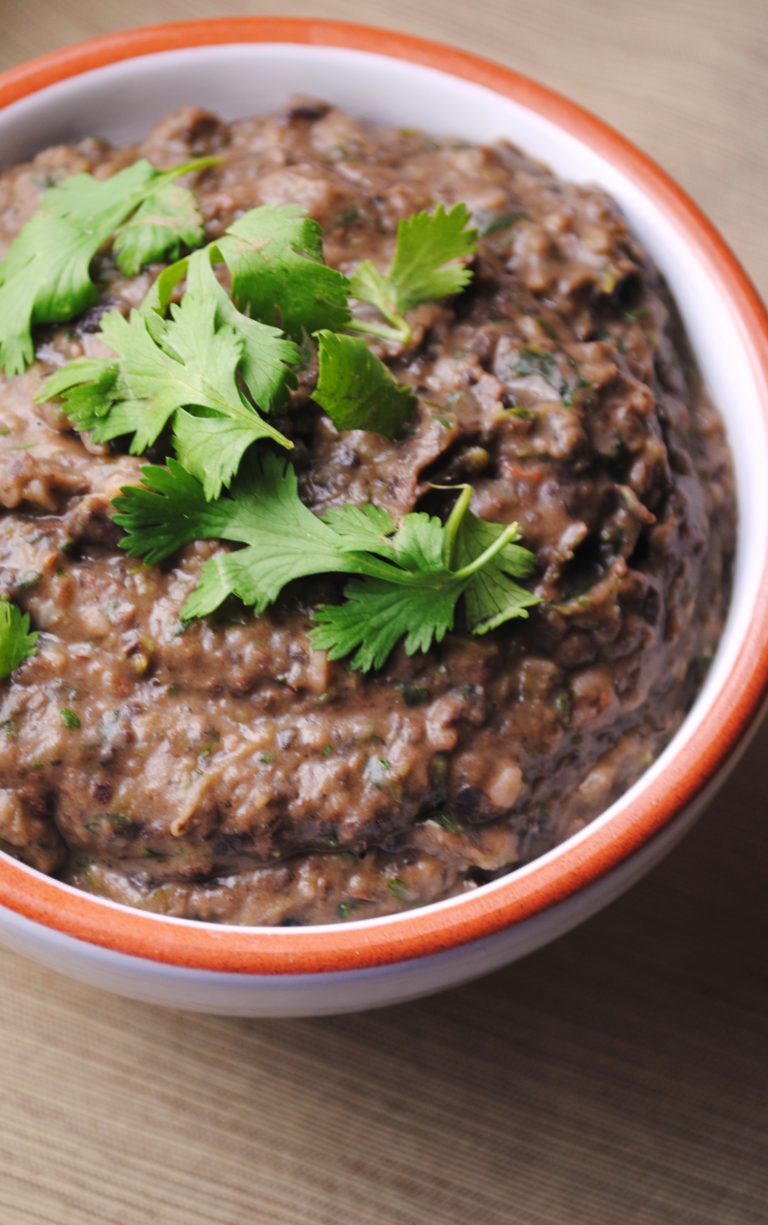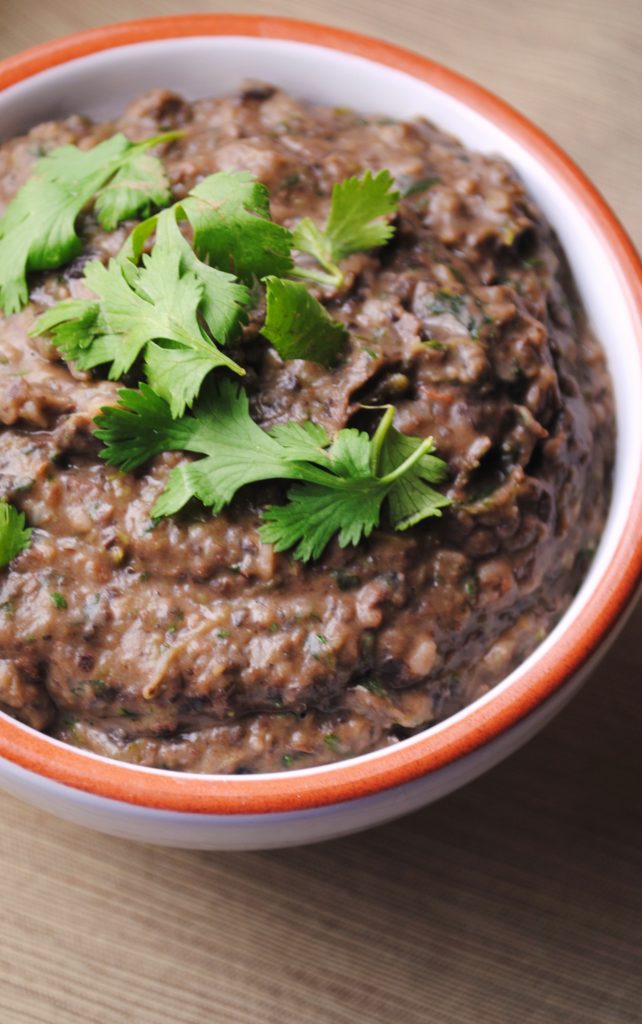 Two months ago we took a weekend trip to Houston, Texas to catch a basketball game.  We spent the day before the game at the aquarium, museum and visiting friends.  Tired and ready for a nap we headed to our hotel to unwind and play in the pool.  Time flew by, it was late and we were all pretty hungry.  Hubby suggested we pass on room service, jump in the vehicle and head out for some local eats.
Five minutes later we pulled into a place that claimed they had the world's best pupusas.  Truthfully I was a bit scared. The place was dark, empty and secluded.  We stood at the doorway for almost 5 minutes trying to figure out if there was even anyone in the building. As we turned to leave the waitress finally appeared from behind the kitchen window and directed us to seat ourselves.  We found a spot, sat down and hoped for the best.  The waitress handed us our menu, explained that they were only a few items available since she was running the front and the kitchen.  Hubby smiled, turned to her and said
"bring us what you have, whatever is the easiest for you, we know it's late and we don't want to keep you." 
She smiled.   As we waited for our food we chatted with the girls about the aquarium, laughed at the pictures we had snapped on our phone and sang.  I guess to keep her sanity the waitress had her favorite Spanish song on replay, so in the span from walking in, waiting and eating we heard the same song almost 50 times.
My little girl to this day can still sing every lyric to that song.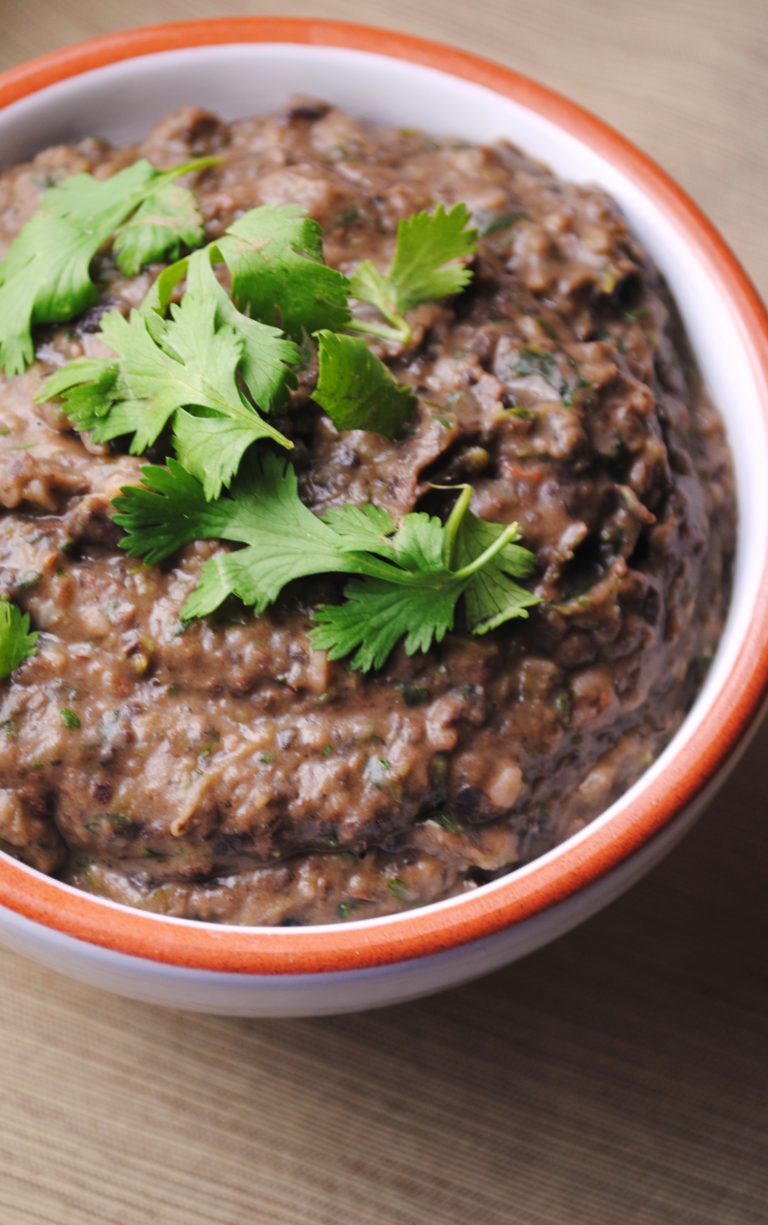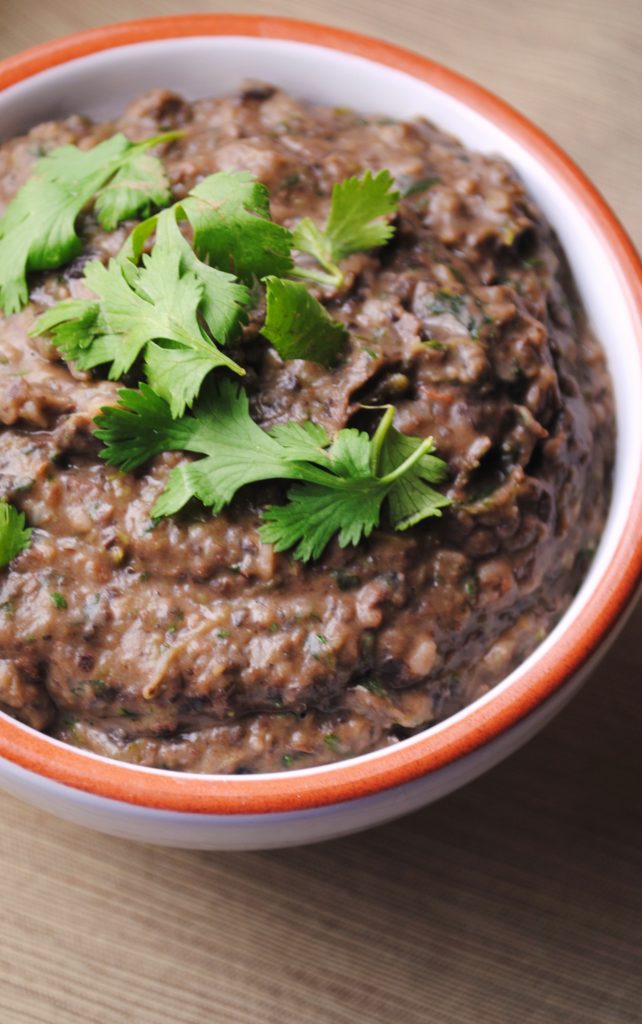 When I spotted the waitress approaching our table I was taken back a bit. She was carrying a HUGE tray of food.
"Uno de todo,"  (one of everything)
Tamale de pollo( chicken)~Tamale de elote (corn)~Tamale de rajas~ Pupusas con queso (cheese)~ Tacos de carne asada~  Flautas. Every plate had a heaping pile of rice and black beans.  There was a lot of food.
"We're open all night, stay as long as you like,"  she said
"Buen provecho," and walked away.
We dug in sampling each plate.
The food was a mix of Mexican/Salvadoran/Cuban flavors combined together in a way that really worked.  The tamales were packed with flavor and moist.  The tacos were seasoned perfectly and the pupusas were pretty high on the awesome scale, but the beans were hands down everyone's favorite.  They were rich, thick, meaty, creamy and salty (in a good way).  Thick like breakfast oatmeal the black beans had specks of cilantro, onions, tomatoes and jalapenos.  Out of the six plates on the table, the beans were the first to go, my 7yr old polishing off 3 sides alone with a pupusa.
We arrived at 10pm and stayed until almost midnight.  One tasty night!
This is the closest I have come to recreating them.  Homemade black beans are preferred, but you can use canned along with chicken broth. Enjoy!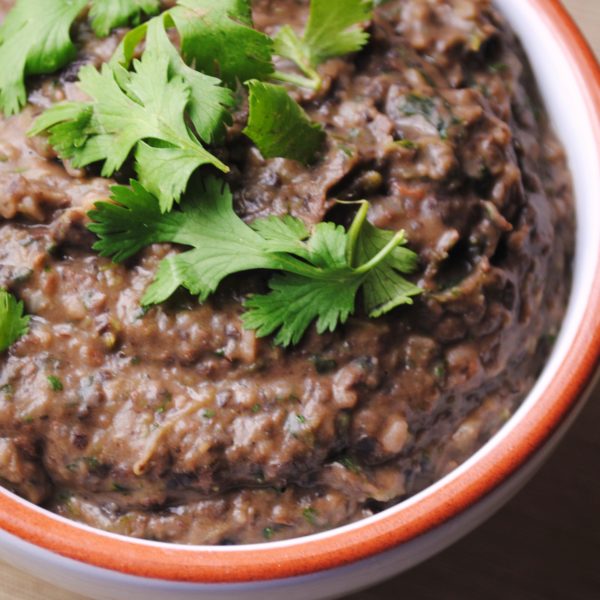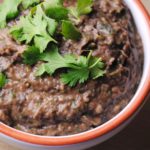 Creamy Black Beans
Ingredients
2

cups

homemade black beans

strained - plus ¼ cup broth from beans or chicken

Handful of cilantro with stems

2

tbsp

olive oil

½

onion

2 to

matoes

1

jalapeno

1

garlic clove

Salt
Instructions
Remove root ends of cilantro, tear in half and add to food processor along with broth.

Pulse a few times.

In a large skillet over high heat add oil.

Roughly chop the onion, tomato and jalapeno.

When the oil is heated add onions, tomatoes and jalapeno and cook for 2 minutes.

Add garlic, stir to combine and cook additional 1 minute.

Add beans, allow to heat through and remove from heat.

Place in food processor or blender and blend until creamy. Add additional broth in needed.

Season with salt.

Return to skillet on low until ready to serve.