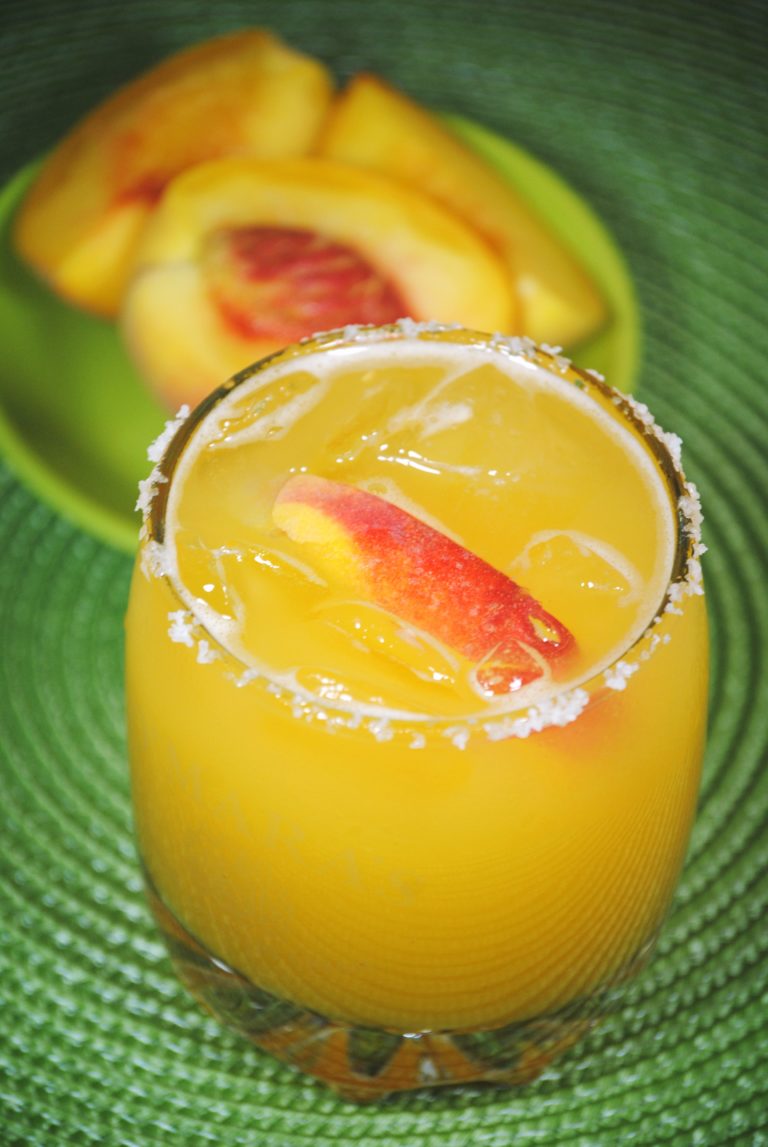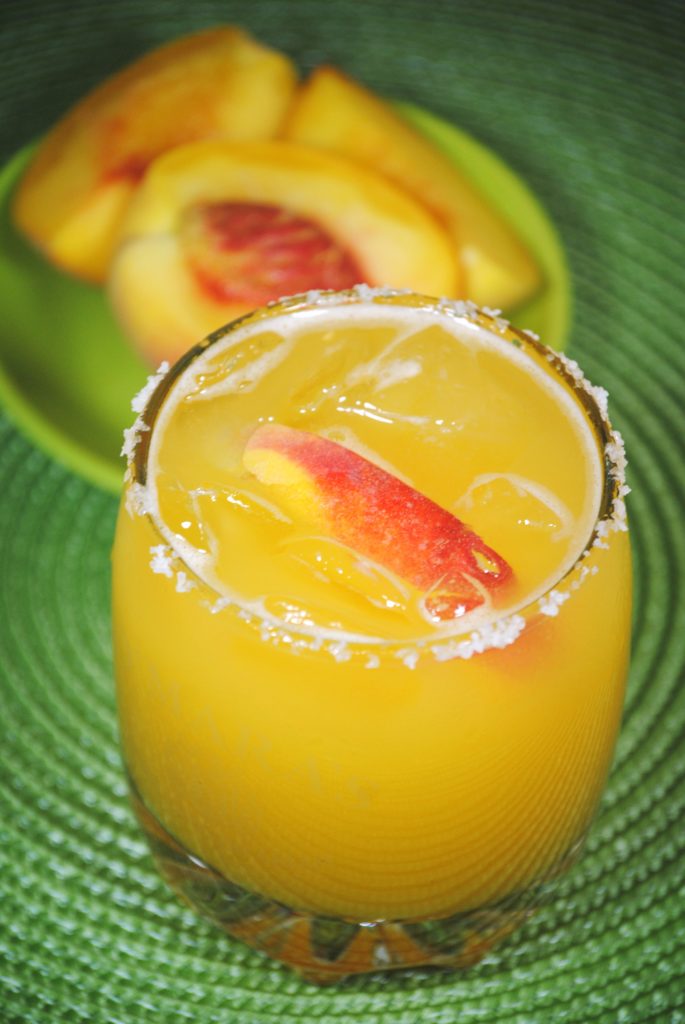 Sipping Saturday
Happy Saturday!  I hope everyone is enjoying this holiday weekend with family and friends.  In keeping with the 4th of July weekend theme I had planned on mixing together a blueberry margarita.
But the peaches won.  Every morning as I walked into my kitchen the smell of fresh peaches enveloped my senses.
The scent of fresh peaches hands down is one of the best smells of the summer season.  My knees weakened as I juiced my peaches to mix with my tequila.  A thick layer of salt to rim my glass and I am ready for a relaxing weekend. Enjoy!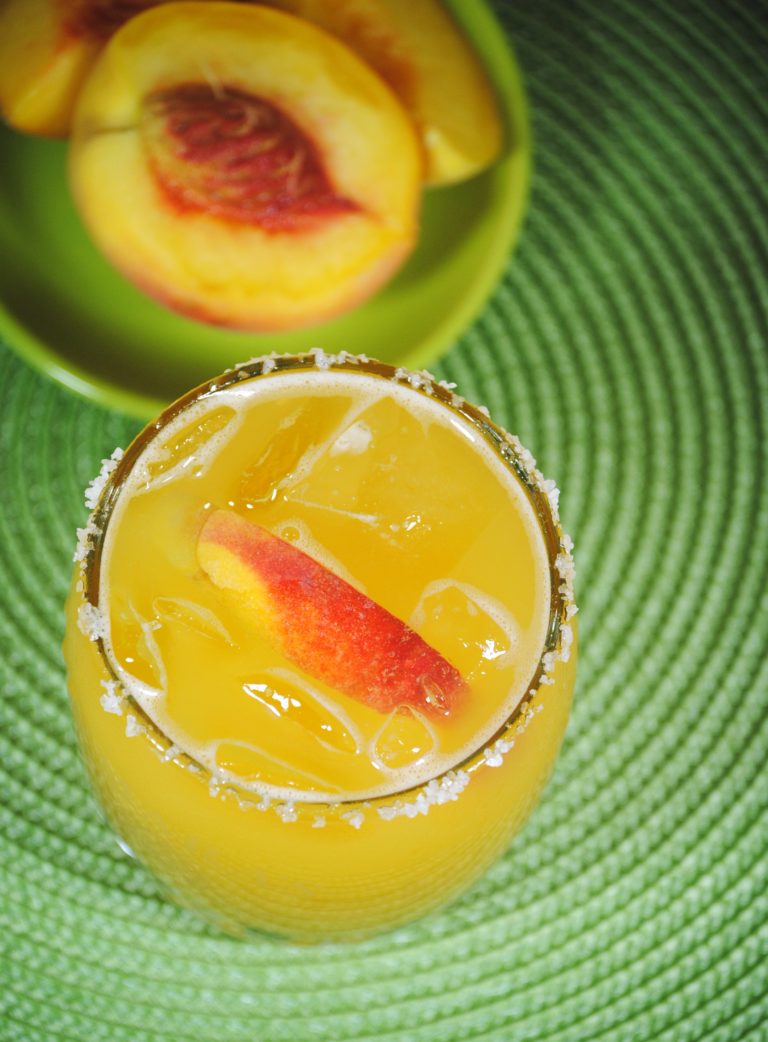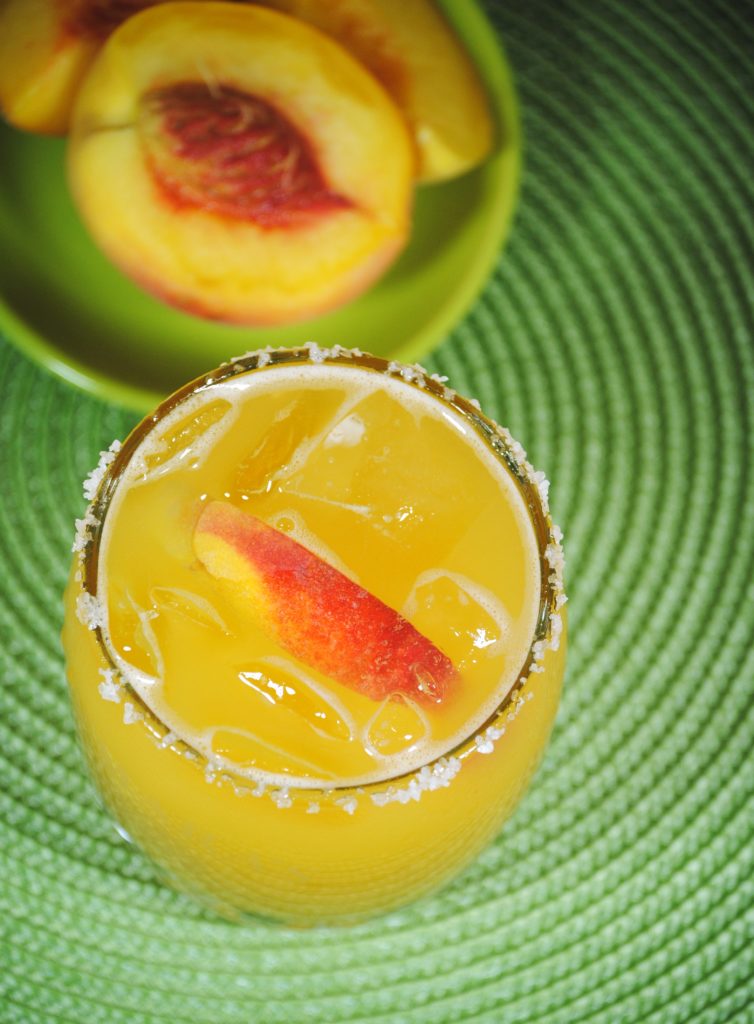 When selecting your peaches feel for firm peach with a deep crease.  The color of the peaches should begin as a blush and fade into a yellow cream color.
A ripe peach gives off a heavenly scent that is not easily forgotten.   Check for bruises and knicks.
Not need to peel your peach, the peel adds to the wonderful flavor.
~~~~~~~~~~~~~~~~~
Peach Margarita
by Sweet Life
by Vianney Rodriguez
makes 4 margaritas
salt
lemon wedges
1 cup tequila
1 cup fresh peach juice (about 5 peaches)
1/3 cup fresh lemon juice
1/2 cup Cointreau
ice cubes
On a small plate spread salt.  With lemon wedges moisten rim of 6 ounce glasses.  Dip glasses into salt.   Place glasses into freezer to chill.
In a pitcher combine tequila, peach juice, lemon juice and Cointreau.  Remove glasses from freezer and serves margarita mixture over ice. Garnish with peach slices.
Crave more Margarita?  Why not try these…
Margarita Mania
Hire Sweet Life for your next party or event!