A homemade blueberry sauce made with blueberries, light brown sugar, oregano, rosemary, onion, and garlic flavor chicken thighs with the taste of blueberry goodness.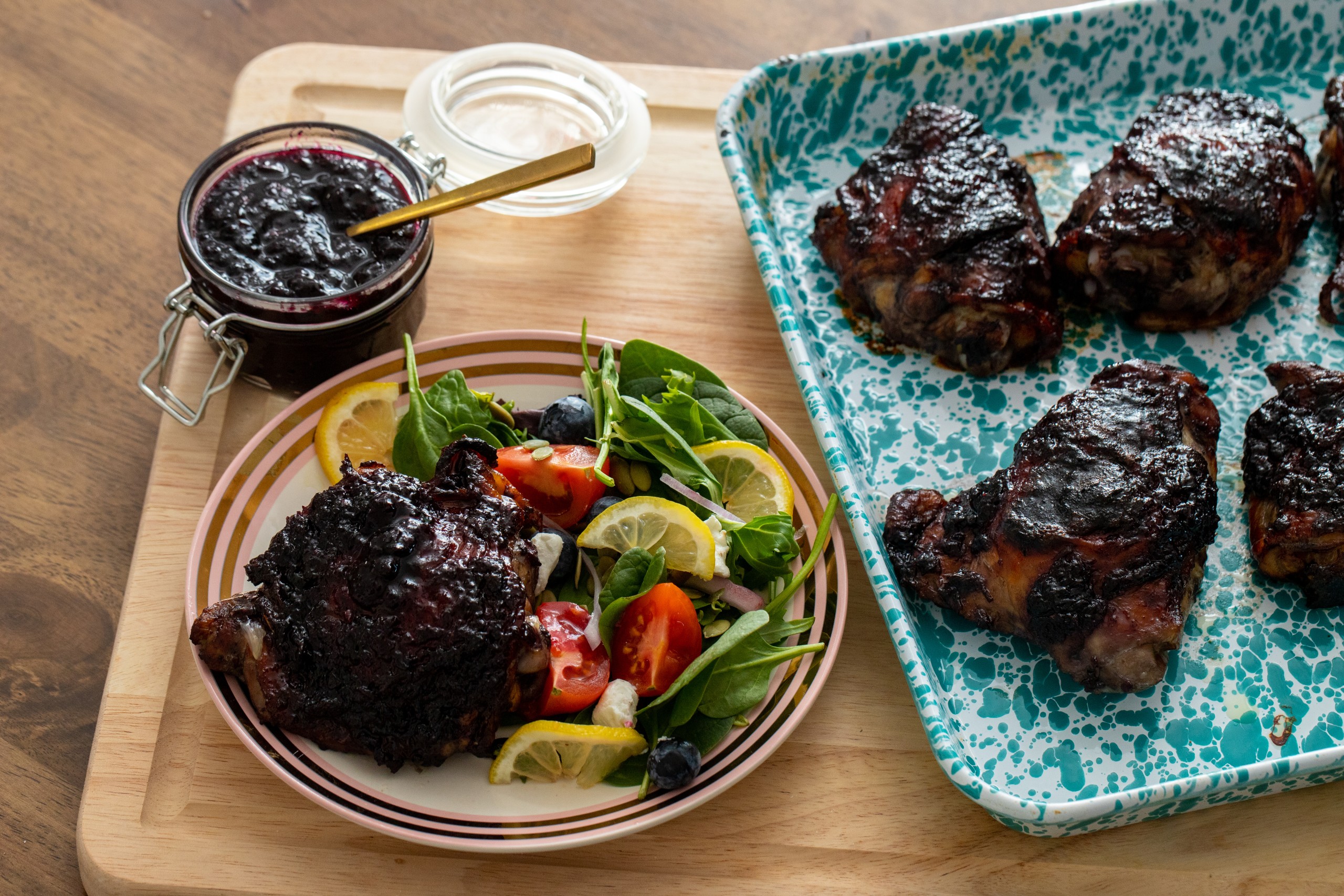 Blueberry glazed chicken thighs are the perfect weeknight dinner! Weeknight dinners can be tough with endless activities, work, deadlines, and homework. I'm always looking for easy meals I can prep in advance and bake off in the oven.
We love chicken and this easy baked chicken recipe is healthy and delicious, and I can prep the sauce up to a week in advance, winning. If you have never tried pairing blueberries with chicken, you don't know what you are missing.
A blueberries sauce made from light brown sugar, oregano, rosemary, onion, and garlic create a simply tasty sauce. Oven baked the chicken is tender, juicy, and slightly sweet from the blueberry sauce.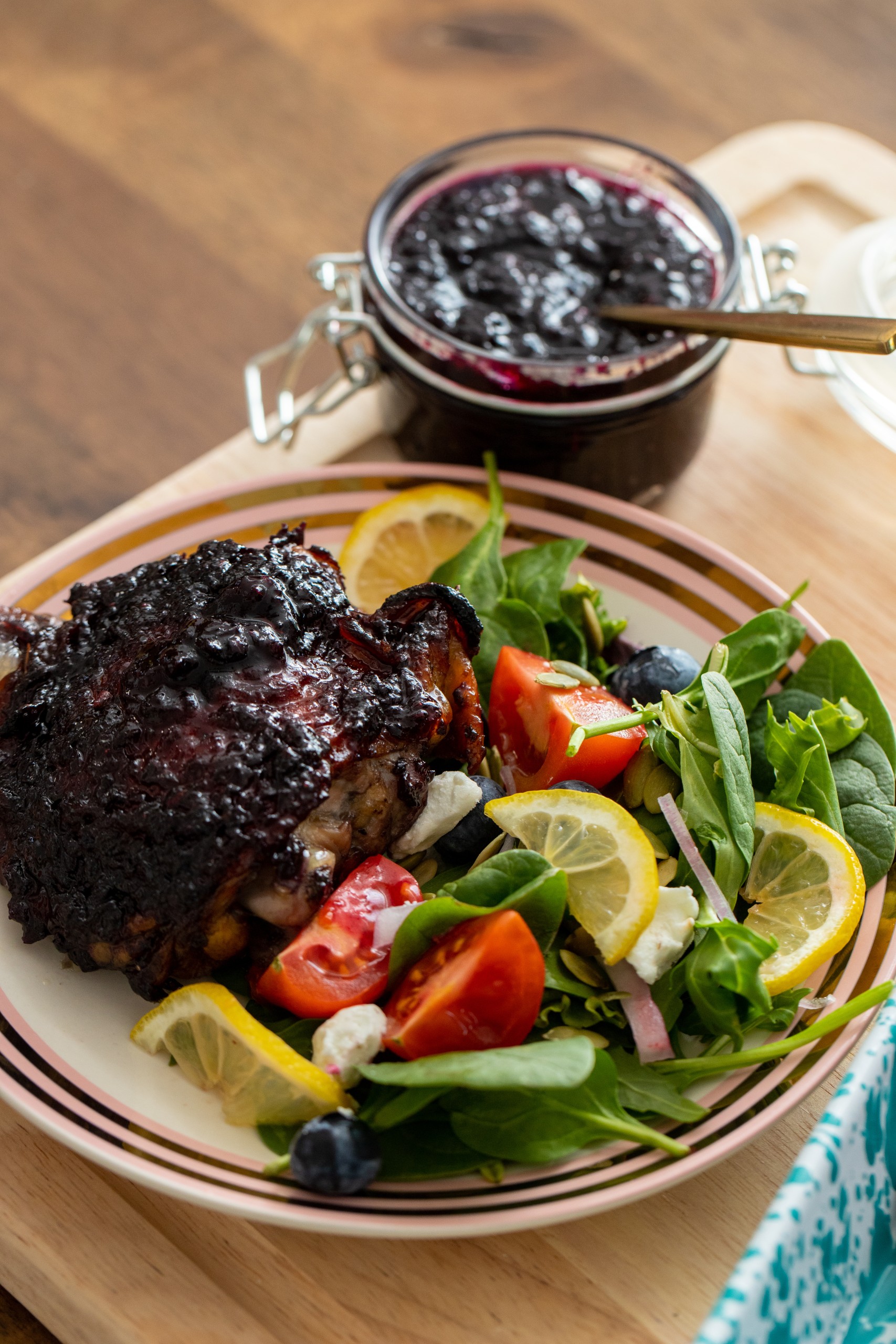 I serve my blueberry glazed chicken with a salad for a quick and easy dinner.
Feel free to make a double batch of blueberry glazed chicken for amazing leftovers all week use leftovers in tacos, salads, sandwiches or tossed with warm pasta.
Today I am excited to share my recipe for blueberry glazed oven baked chicken sweetened with Imperial Sugar.
Find the complete recipe here for blueberry glazed chicken.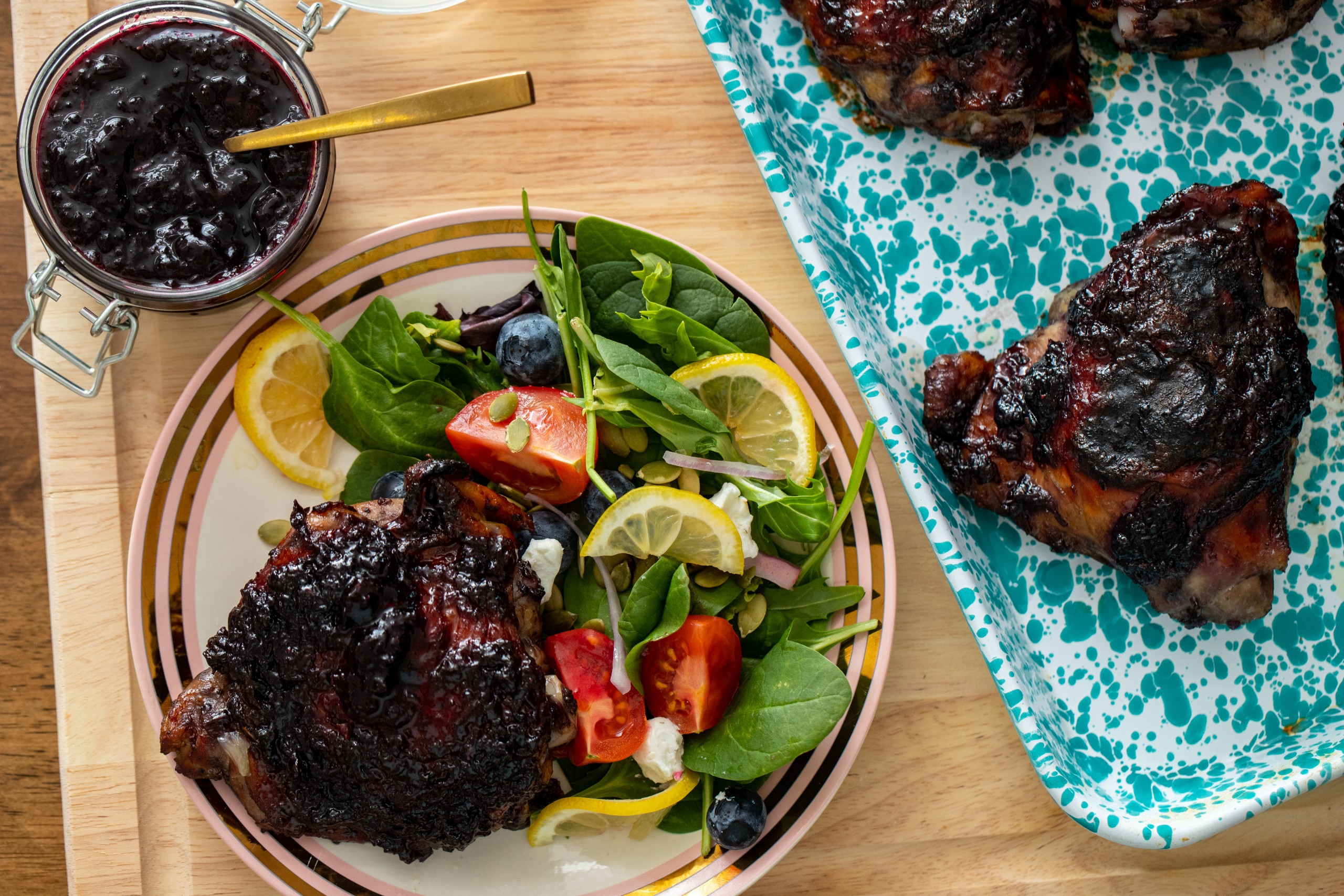 This recipe was created as part of my partnership with Imperial Sugar. You can find the recipe here.
While you're there, be sure to follow my profile for my latest recipes with Imperial Sugar – there is so much yumminess coming your way!
Fun recipes also made in collaboration with Imperial Sugar –
Tascalate, a refreshing cocoa drink
Brown Sugar Carnitas, made in the slow cooker
Tepache, a fermented drink made from pineapple rinds